John VandeBerg Ph.D.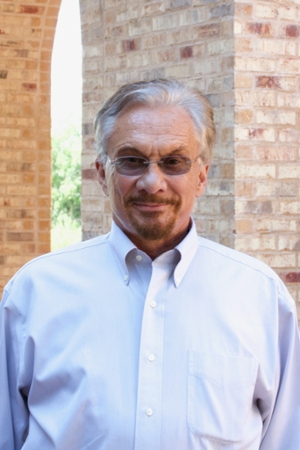 Professor
South Texas Diabetes and Obesity Institute
School of Medicine
Office: Brownsville Campus, BROBL, Room 109
1 West University Blvd
Brownsville, TX.  78520
Phone: +1 (956)-882-7491; +1 (956)-665-6423
Email: john.vandeberg@utrgv.edu
Education

1975 Ph.D. Macquarie University, Sydney, Australia
1970 B.Sc.(Hons) Genetics, La Trobe Univeristy, Melbourne, Australia


Research Focus
Genes and environment both have profound effects on the behavioral and physiological characteristics of individuals. The premise of one of the foci of Dr. VandeBerg's research is that by identifying specific genes and environmental factors that influence physiological characteristics, and understanding the mechanisms by which they exert their individual and collective effects, we can develop new strategies for preventing and treating human diseases. Currently, this research focus is centered on the laboratory opossum model of diet-induced hypercholesterolemia. Some individuals are genetically susceptible and others are genetically resistant to this condition, which causes atherosclerosis as well as non-alcoholic fatty liver disease. We have identified a mutant gene (allele 1 of ABCB4), which when present in two copies (homozygous) in an individual, inhibits cholesterol secretion from the liver into the bile, causing hypercholesterolemia. We are now working toward identifying an alternative pathway for eliminating cholesterol from the body, and variant genes that make some ABCB4 1/1 homozygotes but not others able to evade hypercholesterolemia. Dr. VandeBerg maintains has developed and maintains 20 genetic strains and stocks of laboratory opossums for this and other research programs.

Dr. VandeBerg is collaborating with Dr. John Thomas of the UTRGV Department of Biology in developing the laboratory opossum as a model for research on the pathological sequelae of Zika virus infection of juveniles and adults, as well as in embryos and fetuses. Laboratory opossums are born at the developmentally equivalent stage of a 6-week human embryo, so extra-uterine embryos and fetuses can be easily manipulated experimentally. Recent results indicate that opossums that are infected early in life can develop characteristics that resemble microcephalic human newborns whose mothers were infected with Zika virus during pregnancy. Moreover, some female opossums infected as juveniles undergo arrested development of their reproductive systems.

Another focus of Dr. VandeBerg's research is Chagas disease, a parasitic disease that is common in some parts of Latin America, and is naturally present in Texas and other southern states. There is no vaccine and no highly effective drug for Chagas disease which is manifested as various forms of heart disease and often leads to death. A current project involves testing a novel vaccine in monkeys for efficacy in preventing infection after experimental infection by inoculation of the parasites. Another project involves testing three drug regimens for treating monkeys that became naturally infected while living in outdoor housing in San Antonio and identifying biomarkers that indicate whether an individual has been cleared of all parasites by the drug treatment. This project is expected to lead to improvements in assessing the efficacy of novel drugs in clinical trials with people.    
Intramural Appointments

    

Extramural Appointments

Member, Faculty Senate

Member, Graduate Committee

Member, Institutional Animal Care and Use Committee

Member, Promotion, Tenure, and Appointment Committee, UTRGV School of Medicine

Chair, External Advisory Board, Caribbean Primate Research Center

Chair, International Advisory Board, National Primate Research Center of Thailand

Chief Scientific Director, Better Life Better Research Foundation
Publication Highlights
Wang, Z., Hubbard, G.B., Clubb, F.J., and VandeBerg, J.L.  The laboratory opossum (Monodelphis domestica

) as a natural mammalian model for human cancer research.  Int. J. Clin. Exp. Pathol. 2:286-299, 2009.

Chan, J., Kushwaha, R.S., Mahaney, M.C., VandeBerg, J.F., and VandeBerg, J.L.  ABCB4 mediates diet-induced hypercholesterolemia in laboratory opossums.  J. Lipid Res. 51:2922-2928, 2010. doi: 10.1194/jlr.M005553

VandeBerg, J.L. and Williams-Blangero, S.  The laboratory opossum.  In: R. Hubrecht and J. Kirkwood eds.,

 

The UFAW Handbook on the Care and Management of Laboratory and Other Research Animals

, 8

th

 

edition.  West Sussex:  Wiley-Blackwell.  Chapter 19, 246-261, 2010.

Chan, J., Sharkey, F.E., Kushwaha, R.S., VandeBerg, J.F., and VandeBerg, J.L.  Steatohepatitis in laboratory opossums exhibiting a high lipemic response to dietary cholesterol and fat.

 

Am. J. Physiol. Gastrointest. Liver Physiol

. 303:G12-G19, 2012.  Also see accompanying editorial:  Farrell, G.C., and van Rooyen, D.  Liver cholesterol:  Is it playing possum in NASH?  Am. J. Physiol. Gastrointest. Liver Physiol.  303:G9-G11, 2012. doi:

10.1152/ajpgi.00415.2011
Recent Publications
Journal Articles
Cura CI, Duffy T, Lucero RH, Bisio M, Péneau J, Jimenez-Coello M, Calabuig E, Gimenez MJ, Valencia Ayala E, Kjos SA, Santalla J, Mahaney SM, Cayo NM, Nagel C, Barcán L, Málaga Machaca ES, Acosta Viana KY, Brutus L, Ocampo SB, Aznar C, Cuba Cuba CA, Gürtler RE, Ramsey JM, Ribeiro I, VandeBerg JL, Yadon ZE, Osuna A, Schijman AG. Multiplex real-time PCR assay using TaqMan probes for the identification of Trypanosoma cruzi DTUs in biological and clinical samples. PLoS Negl Trop Dis. 2015 May 19;9(5):e0003765. doi: 10.1371/journal.pntd.0003765. eCollection 2015 May. PubMed PMID: 25993316; PubMed Central PMCID: PMC4437652.

Porto A, Sebastião H, Pavan SE, VandeBerg JL, Marroig G, Cheverud JM. Rate of evolutionary change in cranial morphology of the marsupial genus Monodelphis is constrained by the availability of additive genetic variation. J Evol Biol. 2015 Apr;28(4):973-85. doi: 10.1111/jeb.12628. Epub 2015 Apr 17. PubMed PMID: 25818173; PubMed Central PMCID: PMC4405477.

Shi Q, VandeBerg JL. Experimental approaches to derive CD34+ progenitors from human and nonhuman primate embryonic stem cells. Am J Stem Cells. 2015 Mar 15;4(1):32-7. eCollection 2015. Review. PubMed PMID: 25973329; PubMed Central PMCID: PMC4396158.

Dowling, A. Doroba, C., Maier, JA, Cohen, L, VandeBerg, J, Sears, KE. Cellular and  molecular drivers of differential organ growth: Insights from the limbs of Monodelphis domestica. Dev. Genes Evol. 226:235-243, 2016. Doi: 10.1007/s00427-016-0549-0. Epub 2016 May 18.

Nair HB, Baker R, Owston MA, Escalona R, Dick EJ, VandeBerg JL, Nickisch KJ. An efficient model of human endometriosis by induced unopposed estrogenicity in baboons. Oncotarget. 2016 Mar 8;7(10):10857-69. doi: 10.18632/oncotarget.7516. PubMed PMID: 26908459.

Porto A, Schmelter R, VandeBerg JL, Marroig G, Chevrud JM. Evolution of the genotype-to-phenotype map and the cost of pleiotropy in mammals. Genetics 204:1601-1612, 2016.

Sathler-Avelar R, Vitelli-Avelar DM, Mattoso-Barbosa AM, Perdigão-de-Oliveira M, Costa RP, Elói-Santos SM, Gomes Mde S, Amaral LR, Teixeira-Carvalho A, Martins-Filho OA, Dick EJ Jr, Hubbard GB, VandeBerg JF, VandeBerg JL. Phenotypic features of circulating leukocytes from non-human primates naturally infected with Trypanosoma cruzi resemble the major immunological findings observed in human chagas disease. PLoS Negl Trop Dis. 2016 Jan 25;10(1):e0004302. doi: 10.1371/journal.pntd.0004302. eCollection 2016 Jan. PubMed PMID: 26808481; PubMed Central PMCID: PMC4726540.

Hodo CL, Bertolini N., Bernal JC, VandeBerg JL, Hamer SA. Lack of Trypanosoma cruzi infection in urban roof rats (Rattus rattus) at a Texas facility housing naturally infected nonhuman primates. J. AALAS 56:57-62, 2017.

Thomas DR, Chadwell BA, Walker GR, Budde JE, VandeBerg JL, Butcher MT.
Ontogeny of myosin isoform expression and prehensile function in the tail of the gray short-tailed opossum (Monodelphis domestica). J Appl Physiol. 2017 May 18:jap.00651.2016. doi: 10.1152/japplphysiol.00651.2016. [Epub ahead of print] PubMed PMID: 28522766.

Vitelli-Avelar DM, Sathler-Avelar R, Mattoso-Barbosa AM, Gouin N, Perdigão-de-Oliveira M, Valério-Dos-Reis L, Cost RP, Elói-Santos SM, Gomes MS, Amaral LR, Teixeira-Carvalho A, Martins-Filho OA, Dick EJ Jr, Hubbard G., VandeBerg JF, VandeBerg JL. Cynomolgus macaques naturally infected with Trypanosoma cruzi-I exhibit an overall mixed pro-inflammatory/modulated cytokine signature characteristic of human Chagas disease. PLoS Negl Trop Dis. 2017 Feb 22;11(2):e0005233. doi: 10.1371/journal.pntd.0005233. 18 pages.
Collaborating Institutions
Drugs for Neglected Diseases, Geneva, Switzerland

Loyola University

University of Georgia

Federal University of Mato Grosso do Sul, Campo Grande, Brazil

Texas Biomedical Research Institute

University of Illinois

"Fundação Oswaldo Cruz - FIOCRUZ, Belo Horizonte, Brazil

Kunomoto University, Kunomoto, Japan

Youngstown State University

Texas A&M University

University of Buenos Aires, Buenos Aires