John Blangero, Ph.D.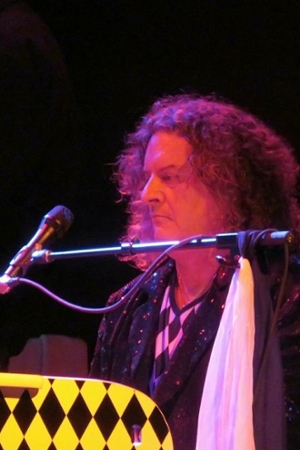 Professor
Director, Genomics Computing Center

South Texas Diabetes and Obesity Institute

School of Medicine

Office: Brownsville Campus, BROBL, Room 131
1 West University Blvd
Brownsville, TX.  78520
Phone: +1 (956)-882-7522
Email: john.blangero@utrgv.edu


Education
1986 Ph.D. Population Genetics, Case Western Reserve University, Cleveland, Ohio
1982 M.A. Biological Anthropology, Case Western Reserve University, Cleveland, Ohio
Research Focus
The genetic underpinnings of common diseases like diabetes and heart disease have proven to be complex. Dr. Blangero has focused his research on the development and application of sophisticated statistical methods to analyze the vast quantities of genetic data generated in large family studies. Dr. Blangero is developing novel approaches to integrate bioinformatic data mining, gene expression analysis, epigenomic, metabolomic, functional genomic and association analysis into methods that will significantly reduce the time and cost of gene discovery.
In addition to serving as Director of the STDOI Genomics Computing Center in the UTRGV School of Medicine, Dr. Blangero is the director of the San Antonio Family Heart Study which continues to be an invaluable resource for exploring many genetic questions. His research group is utilizing data generated by this project to search for genes that influence risk of cardiovascular disease and diabetes. He also has a major program searching for genes that regulate brain structure and function. The San Antonio Family Heart Study was one of the first major studies to incorporate genomic imaging--an emerging field that combines genetic analysis with magnetic resonance imaging to obtain highly detailed information on both anatomic variation and function in the heart and in the brain.
Dr. Blangero led the establishment of state-of-the-art molecular genetics laboratories and computing facilities on the UTRGV Brownsville campus and orchestrated the installation of an 11,000-processor high-performance computer cluster named MEDUSA which serves as one of the world's largest parallel computing cluster devoted to genetic research. Dr. Blangero's group also added new genome sequencers to enable deep sequencing techniques to more quickly find gene variants, measure their output, and accelerate the pace of translational research leading to better diagnostics and eventual treatments for improved human health. Most recently, Dr. Blangero has been involved in the development of a large-scale program for the routine production of stem cells from blood for use in functional genomic studies. His laboratory is pursuing high dimensional phenotyping of different cell types that are derived from such stem cells to better understand the function of human sequence variation.
Dr. Blangero has major multi-year multi-million dollar research grants from the National Institute of Mental Health, the National Institute of Diabetes and Digestive Disorders, and the National Heart Lung and Blood Institute to utilize whole genome sequencing to search for genes influencing psychiatric disorders, diabetes, and cardiovascular disease respectively.
Intramural Appointments

    

Extramural Appointments

Director, Genomics Computing Center, STDOI, UTRGV School of Medicine

Interim Director, Neuroscience, UTRGV School of Medicine

Member, Strategic Planning Committee, University of Texas Rio Grande Valley

Member, Search Committee for Chair, UTRGV School of Medicine Department of Biomedical Sciences

Member, Editorial Advisory Board, Genomics and Computational Biology

Member, American Diabetes Association Grant Panel

Member, NIMH Grant Review Committee for RFA "Gene Networks: Solving the Molecular Puzzle of Psychiatric Disorders"
Recent Publications
He KY, Kelly TN, Wang H, Liang J, Zhu L, Cade BE, Assimes TL, Becker LC, Beitelshees AL, Bielak LF, Bress AP, Brody JA, Chang YC, Chang YC, de Vries PS, Duggirala R, Fox ER, Franceschini N, Furniss AL, Gao Y, Guo X, Haessler J, Hung YJ, Hwang SJ, Irvin MR, Kalyani RR, Liu CT, Liu C, Martin LW, Montasser ME, Muntner PM, Mwasongwe S, Naseri T, Palmas W, Reupena MS, Rice KM, Sheu WH, Shimbo D, Smith JA, Snively BM, Yanek LR, Zhao W, Blangero J, Boerwinkle E, Chen YI, Correa A, Cupples LA, Curran JE, Fornage M, He J, Hou L, Kaplan RC, Kardia SLR, Kenny EE, Kooperberg C, Lloyd-Jones D, Loos RJF, Mathias RA, McGarvey ST, Mitchell BD, North KE, Peyser PA, Psaty BM, Raffield LM, Rao DC, Redline S, Reiner AP, Rich SS, Rotter JI, Taylor KD, Tracy R, Vasan RS; Samoan Obesity, Lifestyle and Genetic Adaptations Study (OLaGA) Group, NHLBI Trans-Omics for Precision Medicine (TOPMed) Consortium, Morrison AC, Levy D, Chakravarti A, Arnett DK, Zhu X. Rare coding variants in RCN3 are associated with blood pressure. BMC Genomics. 2022 Feb 19;23(1):148. doi: 10.1186/s12864-022-08356-4.
Blackburn NB, Leandro AC, Nahvi N, Devlin MA, Leandro M, Martinez Escobedo I, Peralta JM, George J, Stacy BA, deMaar TW, Blangero J, Keniry M, Curran JE. Transcriptomic profiling of fibropapillomatosis in Green Sea Turtles (Chelonia mydas) from South Texas. Front Immunol. 2021 Feb 24;12:630988. doi: 10.3389/fimmu.2021.630988. eCollection 2021.PMID: 33717164
Kochunov P, Zavaliangos-Petropulu A, Jahanshad N, Thompson PM, Ryan MC, Chiappelli J, Chen S, Du X, Hatch K, Adhikari B, Sampath H, Hare S, Kvarta M, Goldwaser E, Yang F, Olvera RL, Fox PT, Curran JE, Blangero J, Glahn DC, Tan Y, Hong LE. A white matter connection of Schizophrenia and Alzheimer's Disease. Schizophr Bull. 2021 Jan 23;47(1):197-206. doi: 10.1093/schbul/sbaa078. PMID: 32681179
Koenis MMG, Durnez J, Rodrigue AL, Mathias SR, Alexander-Bloch AF, Barrett JA, Doucet GE, Frangou S, Knowles EEM, Mollon J, Denbow D, Aberizk K, Zatony M, Janssen RJ, Curran JE, Blangero J, Poldrack RA, Pearlson GD, Glahn DC. Associations of cannabis use disorder with cognition, brain structure, and brain function in African Americans. Hum Brain Mapp. 2021 Apr 15;42(6):1727-1741. doi: 10.1002/hbm.25324. Epub 2020 Dec 19. PMID: 33340172
Blackburn NB, Meikle PJ, Peralta JM, Kumar S, Leandro AC, Bellinger MA, Giles C, Huynh K, Mahaney MC, Göring HHH, VandeBerg JL, Williams-Blangero S, Glahn DC, Duggirala R, Blangero J, Michael LF, Curran JE. Identifying the Lipidomic Effects of a Rare Loss-of-Function Deletion in ANGPTL3. Circ Genom Precis Med. 2021 Jun;14(3):e003232. doi: 10.1161/CIRCGEN.120.003232. Epub 2021 Apr 22.
Kwong AM, Blackwell TW, LeFaive J, de Andrade M, Barnard J, Barnes KC, Blangero J, Boerwinkle E, Burchard EG, Cade BE, Chasman DI, Chen H, Conomos MP, Cupples LA, Ellinor PT, Eng C, Gao Y, Guo X, Ryan Irvin M, Kelly TN, Kim W, Kooperberg C, Lubitz SA, Mak ACY, Manichaikul AW, Mathias RA, Montasser ME, Montgomery CG, Musani S, Palmer ND, Peloso GM, Qiao D, Reiner AP, Roden DM, Shoemaker MB, Smith JA, Smith NL, Lasky Su J, Tiwari HK, Weeks DE, Weiss ST; NHLBI Trans-Omics for Precision Medicine (TOPMed) Consortium, TOPMed Analysis Working Group, Scott LJ, Smith AV, Abecasis GR, Boehnke M, Min Kang H. Robust, flexible, and scalable tests for Hardy-Weinberg Equilibrium across diverse ancestries. Genetics. 2021 Mar 15:iyab044. doi: 10.1093/genetics/iyab044. Online ahead of print.PMID: 33720349 
Goodrich JK, Singer-Berk M, Son R, Sveden A, Wood J, England E, Cole JB, Weisburd B, Watts N, Caulkins L, Dornbos P, Koesterer R, Zappala Z, Zhang H, Maloney KA, Dahl A, Aguilar-Salinas CA, Atzmon G, Barajas-Olmos F, Barzilai N, Blangero J, Boerwinkle E, Bonnycastle LL, Bottinger E, Bowden DW, Centeno-Cruz F, Chambers JC, Chami N, Chan E, Chan J, Cheng CY, Cho YS, Contreras-Cubas C, Córdova E, Correa A, DeFronzo RA, Duggirala R, Dupuis J, Garay-Sevilla ME, García-Ortiz H, Gieger C, Glaser B, González-Villalpando C, Gonzalez ME, Grarup N, Groop L, Gross M, Haiman C, Han S, Hanis CL, Hansen T, Heard-Costa NL, Henderson BE, Hernandez JMM, Hwang MY, Islas-Andrade S, Jørgensen ME, Kang HM, Kim BJ, Kim YJ, Koistinen HA, Kooner JS, Kuusisto J, Kwak SH, Laakso M, Lange L, Lee JY, Lee J, Lehman DM, Linneberg A, Liu J, Loos RJF, Lyssenko V, Ma RCW, Martínez-Hernández A, Meigs JB, Meitinger T, Mendoza-Caamal E, Mohlke KL, Morris AD, Morrison AC, Ng MCY, Nilsson PM, O'Donnell CJ, Orozco L, Palmer CNA, Park KS, Post WS, Pedersen O, Preuss M, Psaty BM, Reiner AP, Revilla-Monsalve C, Rich SS, Rotter JI, Saleheen D, Schurmann C, Sim X, Sladek R, Small KS, So WY, Spector TD, Strauch K, Strom TM, Tai ES, Tam CHT, Teo YY, Thameem F, Tomlinson B, Tracy RP, Tuomi T, Tuomilehto J, Tusié-Luna T, van Dam RM, Vasan RS, Wilson JG, Witte DR, Wong TY; AMP-T2D-GENES Consortia, Burtt NP, Zaitlen N, McCarthy MI, Boehnke M, Pollin TI, Flannick J, Mercader JM, O'Donnell-Luria A, Baxter S, Florez JC, MacArthur DG, Udler MS. Determinants of penetrance and variable expressivity in monogenic metabolic conditions across 77,184 exomes. Nat Commun. 2021 Jun 9;12(1):3505. doi: 10.1038/s41467-021-23556-4.
Hu Y, Stilp AM, McHugh CP, Rao S, Jain D, Zheng X, Lane J, Méric de Bellefon S, Raffield LM, Chen MH, Yanek LR, Wheeler M, Yao Y, Ren C, Broome J, Moon JY, de Vries PS, Hobbs BD, Sun Q, Surendran P, Brody JA, Blackwell TW, Choquet H, Ryan K, Duggirala R, Heard-Costa N, Wang Z, Chami N, Preuss MH, Min N, Ekunwe L, Lange LA, Cushman M, Faraday N, Curran JE, Almasy L, Kundu K, Smith AV, Gabriel S, Rotter JI, Fornage M, Lloyd-Jones DM, Vasan RS, Smith NL, North KE, Boerwinkle E, Becker LC, Lewis JP, Abecasis GR, Hou L, O'Connell JR, Morrison AC, Beaty TH, Kaplan R, Correa A, Blangero J, Jorgenson E, Psaty BM, Kooperberg C, Walton RT, Kleinstiver BP, Tang H, Loos RJF, Soranzo N, Butterworth AS, Nickerson D, Rich SS, Mitchell BD, Johnson AD, Auer PL, Li Y, Mathias RA, Lettre G, Pankratz N, Laurie CC, Laurie CA, Bauer DE, Conomos MP, Reiner AP; NHLBI Trans-Omics for Precision Medicine (TOPMed) Consortium. Whole-genome sequencing association analysis of quantitative red blood cell phenotypes: The NHLBI TOPMed program. Am J Hum Genet. 2021 May 6;108(5):874-893. doi: 10.1016/j.ajhg.2021.04.003. Epub 2021 Apr 21. Erratum in: Am J Hum Genet. 2021 Jun 3;108(6):1165. PMID: 33887194; PMCID: PMC8206199.
Mollon J, Knowles EEM, Mathias SR, Gur R, Peralta JM, Weiner DJ, Robinson EB, Gur RE, Blangero J, Almasy L, Glahn DC.  Genetic influence on cognitive development between childhood and adulthood.  Mol Psychiatry. 2021 Feb;26(2):656-665. doi: 10.1038/s41380-018-0277-0. Epub 2018 Oct 19. PMID: 30644433
Morales LD, Cromack DT, Tripathy D, Fourcaudot M, Kumar S, Curran JE, Carless M, Göring HHH, Hu SL, Lopez-Alvarenga JC, Garske KM, Pajukanta P, Small KS, Glastonbury CA, Das SK, Langefeld C, Hanson RL, Hsueh WC, Norton L, Arya R, Mummidi S, Blangero J, DeFronzo RA, Duggirala R, Jenkinson CP. Further evidence supporting a potential role for ADH1B in obesity. Sci Rep. 2021 Jan 21;11(1):1932. doi: 10.1038/s41598-020-80563-z.PMID: 33479282 
Mummidi S, Farook VS, Reddivari L, Hernandez-Ruiz J, Diaz-Badillo A, Fowler SP, Resendez RG, Akhtar F, Lehman DM, Jenkinson CP, Arya R, Lynch JL, Canas JA, DeFronzo RA, Hale DE, Blangero J, Lopez-Alvarenga JC, Duggirala R, Vanamala JKP. Serum carotenoids and Pediatric Metabolic Index predict insulin sensitivity in Mexican American children. Sci Rep. 2021 Jan 13;11(1):871. doi: 10.1038/s41598-020-79387-8.PMID: 33441626
Sønderby IE, van der Meer D, Moreau C, Kaufmann T, Walters GB, Ellegaard M, Abdellaoui A, Ames D, Amunts K, Andersson M, Armstrong NJ, Bernard M, Blackburn NB, Blangero J, Boomsma DI, Brodaty H, Brouwer RM, Bülow R, Bøen R, Cahn W, Calhoun VD, Caspers S, Ching CRK, Cichon S, Ciufolini S, Crespo-Facorro B, Curran JE, Dale AM, Dalvie S, Dazzan P, de Geus EJC, de Zubicaray GI, de Zwarte SMC, Desrivieres S, Doherty JL, Donohoe G, Draganski B, Ehrlich S, Eising E, Espeseth T, Fejgin K, Fisher SE, Fladby T, Frei O, Frouin V, Fukunaga M, Gareau T, Ge T, Glahn DC, Grabe HJ, Groenewold NA, Gústafsson Ó, Haavik J, Haberg AK, Hall J, Hashimoto R, Hehir-Kwa JY, Hibar DP, Hillegers MHJ, Hoffmann P, Holleran L, Holmes AJ, Homuth G, Hottenga JJ, Hulshoff Pol HE, Ikeda M, Jahanshad N, Jockwitz C, Johansson S, Jönsson EG, Jørgensen NR, Kikuchi M, Knowles EEM, Kumar K, Le Hellard S, Leu C, Linden DEJ, Liu J, Lundervold A, Lundervold AJ, Maillard AM, Martin NG, Martin-Brevet S, Mather KA, Mathias SR, McMahon KL, McRae AF, Medland SE, Meyer-Lindenberg A, Moberget T, Modenato C, Sánchez JM, Morris DW, Mühleisen TW, Murray RM, Nielsen J, Nordvik JE, Nyberg L, Loohuis LMO, Ophoff RA, Owen MJ, Paus T, Pausova Z, Peralta JM, Pike GB, Prieto C, Quinlan EB, Reinbold CS, Marques TR, Rucker JJH, Sachdev PS, Sando SB, Schofield PR, Schork AJ, Schumann G, Shin J, Shumskaya E, Silva AI, Sisodiya SM, Steen VM, Stein DJ, Strike LT, Suzuki IK, Tamnes CK, Teumer A, Thalamuthu A, Tordesillas-Gutiérrez D, Uhlmann A, Ulfarsson MO, van 't Ent D, van den Bree MBM, Vanderhaeghen P, Vassos E, Wen W, Wittfeld K, Wright MJ, Agartz I, Djurovic S, Westlye LT, Stefansson H, Stefansson K, Jacquemont S, Thompson PM, Andreassen OA; ENIGMA-CNV working group. 1q21.1 distal copy number variants are associated with cerebral and cognitive alterations in humans. Transl Psychiatry. 2021 Mar 22;11(1):182. doi: 10.1038/s41398-021-01213-0.PMID: 33753722
Taliun D, Harris DN, Kessler MD, Carlson J, Szpiech ZA, Torres R, Taliun SAG, Corvelo A, Gogarten SM, Kang HM, Pitsillides AN, LeFaive J, Lee SB, Tian X, Browning BL, Das S, Emde AK, Clarke WE, Loesch DP, Shetty AC, Blackwell TW, Smith AV, Wong Q, Liu X, Conomos MP, Bobo DM, Aguet F, Albert C, Alonso A, Ardlie KG, Arking DE, Aslibekyan S, Auer PL, Barnard J, Barr RG, Barwick L, Becker LC, Beer RL, Benjamin EJ, Bielak LF, Blangero J, Boehnke M, Bowden DW, Brody JA, Burchard EG, Cade BE, Casella JF, Chalazan B, Chasman DI, Chen YI, Cho MH, Choi SH, Chung MK, Clish CB, Correa A, Curran JE, Custer B, Darbar D, Daya M, de Andrade M, DeMeo DL, Dutcher SK, Ellinor PT, Emery LS, Eng C, Fatkin D, Fingerlin T, Forer L, Fornage M, Franceschini N, Fuchsberger C, Fullerton SM, Germer S, Gladwin MT, Gottlieb DJ, Guo X, Hall ME, He J, Heard-Costa NL, Heckbert SR, Irvin MR, Johnsen JM, Johnson AD, Kaplan R, Kardia SLR, Kelly T, Kelly S, Kenny EE, Kiel DP, Klemmer R, Konkle BA, Kooperberg C, Köttgen A, Lange LA, Lasky-Su J, Levy D, Lin X, Lin KH, Liu C, Loos RJF, Garman L, Gerszten R, Lubitz SA, Lunetta KL, Mak ACY, Manichaikul A, Manning AK, Mathias RA, McManus DD, McGarvey ST, Meigs JB, Meyers DA, Mikulla JL, Minear MA, Mitchell BD, Mohanty S, Montasser ME, Montgomery C, Morrison AC, Murabito JM, Natale A, Natarajan P, Nelson SC, North KE, O'Connell JR, Palmer ND, Pankratz N, Peloso GM, Peyser PA, Pleiness J, Post WS, Psaty BM, Rao DC, Redline S, Reiner AP, Roden D, Rotter JI, Ruczinski I, Sarnowski C, Schoenherr S, Schwartz DA, Seo JS, Seshadri S, Sheehan VA, Sheu WH, Shoemaker MB, Smith NL, Smith JA, Sotoodehnia N, Stilp AM, Tang W, Taylor KD, Telen M, Thornton TA, Tracy RP, Van Den Berg DJ, Vasan RS, Viaud-Martinez KA, Vrieze S, Weeks DE, Weir BS, Weiss ST, Weng LC, Willer CJ, Zhang Y, Zhao X, Arnett DK, Ashley-Koch AE, Barnes KC, Boerwinkle E, Gabriel S, Gibbs R, Rice KM, Rich SS, Silverman EK, Qasba P, Gan W; NHLBI Trans-Omics for Precision Medicine (TOPMed) Consortium, Papanicolaou GJ, Nickerson DA, Browning SR, Zody MC, Zöllner S, Wilson JG, Cupples LA, Laurie CC, Jaquish CE, Hernandez RD, O'Connor TD, Abecasis GR. Sequencing of 53,831 diverse genomes from the NHLBI TOPMed Program. Nature. 2021 Feb;590(7845):290-299. doi: 10.1038/s41586-021-03205-y. Epub 2021 Feb 10.PMID: 33568819 
Kumar S, Curran JE, Kumar K, DeLeon E, Leandro AC, Peralta J, Williams-Blangero S, Blangero J. Disease modeling and disease gene discovery in cardiomyopathies: A molecular study of induced pluripotent stem cell generated cardiomyocytes. Int J Mol Sci. 2021 Mar 24;22(7):3311. doi: 10.3390/ijms22073311.
Kumar S, Curran JE, Williams-Blangero S, Blangero J. Efficient generation of functional hepatocytes from human induced pluripotent stem cells for disease modeling and disease gene discovery. Methods Mol Biol. 2021 Mar 27. doi: 10.1007/7651_2021_375. Epub ahead of print
Natarajan P, Pampana A, Graham SE, Ruotsalainen SE, Perry JA, de Vries PS, Broome JG, Pirruccello JP, Honigberg MC, Aragam K, Wolford B, Brody JA, Antonacci-Fulton L, Arden M, Aslibekyan S, Assimes TL, Ballantyne CM, Bielak LF, Bis JC, Cade BE, Do R, Doddapaneni H, Emery LS, Hung YJ, Irvin MR, Khan AT, Lange L, Lee J, Lemaitre RN, Martin LW, Metcalf G, Montasser ME, Moon JY, Muzny D, O'Connell JR, Palmer ND, Peralta JM, Peyser PA, Stilp AM, Tsai M, Wang FF, Weeks DE, Yanek LR, Wilson JG, Abecasis G, Arnett DK, Becker LC, Blangero J, Boerwinkle E, Bowden DW, Chang YC, Chen YI, Choi WJ, Correa A, Curran JE, Daly MJ, Dutcher SK, Ellinor PT, Fornage M, Freedman BI, Gabriel S, Germer S, Gibbs RA, He J, Hveem K, Jarvik GP, Kaplan RC, Kardia SLR, Kenny E, Kim RW, Kooperberg C, Laurie CC, Lee S, Lloyd-Jones DM, Loos RJF, Lubitz SA, Mathias RA, Martinez KAV, McGarvey ST, Mitchell BD, Nickerson DA, North KE, Palotie A, Park CJ, Psaty BM, Rao DC, Redline S, Reiner AP, Seo D, Seo JS, Smith AV, Tracy RP, Vasan RS, Kathiresan S, Cupples LA, Rotter JI, Morrison AC, Rich SS, Ripatti S, Willer C; NHLBI Trans-Omics for Precision Medicine (TOPMed) Consortium; FinnGen, Peloso GM. Chromosome Xq23 is associated with lower atherogenic lipid concentrations and favorable cardiometabolic indices. Nat Commun. 2021 Apr 12;12(1):2182. doi: 10.1038/s41467-021-22339-1.
Lopez-Alvarenga JC, Martinez DA, Diaz-Badillo A, Morales LD, Arya R, Jenkinson CP, Curran JE, Lehman DM, Blangero J, Duggirala R, Mummidi S, Martinez RD. Association of HIV-1 infection and antiretroviral therapy with type 2 diabetes in the Hispanic population of the Rio Grande Valley, Texas, USA. Front Med (Lausanne). 2021 Jul 5;8:676979. doi: 10.3389/fmed.2021.676979.
Seplyarskiy VB, Soldatov RA, Koch E, McGinty RJ, Goldmann JM, Hernandez RD, Barnes K, Correa A, Burchard EG, Ellinor PT, McGarvey ST, Mitchell BD, Vasan RS, Redline S, Silverman E, Weiss ST, Arnett DK, Blangero J, Boerwinkle E, He J, Montgomery C, Rao DC, Rotter JI, Taylor KD, Brody JA, Chen YI, de Las Fuentes L, Hwu CM, Rich SS, Manichaikul AW, Mychaleckyj JC, Palmer ND, Smith JA, Kardia SLR, Peyser PA, Bielak LF, O'Connor TD, Emery LS; NHLBI Trans-Omics for Precision Medicine (TOPMed) Consortium; TOPMed Population Genetics Working Group, Gilissen C, Wong WSW, Kharchenko PV, Sunyaev S. Population sequencing data reveal a compendium of mutational processes in the human germ line. Science. 2021 Aug 27;373(6558):1030-1035. doi: 10.1126/science. aba7408. Epub 2021 Aug 12.
Goyal S, Tanigawa Y, Zhang W, Chai JF, Almeida M, Sim X, Lerner M, Chainakul J, Ramiu JG, Seraphin C, Apple B, Vaughan A, Muniu J, Peralta J, Lehman DM, Ralhan S, Wander GS, Singh JR, Mehra NK, Sidorov E, Peyton MD, Blackett PR, Curran JE, Tai ES, van Dam R, Cheng CY, Duggirala R, Blangero J, Chambers JC, Sabanayagam C, Kooner JS, Rivas MA, Aston CE, Sanghera DK.  APOC3 genetic variation, serum triglycerides, and risk of coronary artery disease in Asian Indians, Europeans, and other ethnic groups.  Lipids Health Dis. 2021 Sep 21;20(1):113. doi: 10.1186/s12944-021-01531-8.  PMID: 34548093
Knowles EEM, Peralta JM, Almasy L, Nimgaonkar V, McMahon FJ, McIntosh AM, Thomson P, Mathias SR, Gur RC, Curran JE, Raventós H, Contreras J, Jablensky A, Badcock J, Blangero J, Gur RE, Glahn DC.  Genetic overlap profiles of cognitive ability in psychotic and affective illnesses: A multisite study of multiplex pedigrees.  Biol Psychiatry. 2021 Sep 15;90(6):373-384. doi: 10.1016/j.biopsych.2021.03.012. Epub 2021 Mar 17.  PMID: 33975707
Hindy G, Dornbos P, Chaffin MD, Liu DJ, Wang M, Selvaraj MS, Zhang D, Park J, Aguilar-Salinas CA, Antonacci-Fulton L, Ardissino D, Arnett DK, Aslibekyan S, Atzmon G, Ballantyne CM, Barajas-Olmos F, Barzilai N, Becker LC, Bielak LF, Bis JC, Blangero J, Boerwinkle E, Bonnycastle LL, Bottinger E, Bowden DW, Bown MJ, Brody JA, Broome JG, Burtt NP, Cade BE, Centeno-Cruz F, Chan E, Chang YC, Chen YI, Cheng CY, Choi WJ, Chowdhury R, Contreras-Cubas C, Córdova EJ, Correa A, Cupples LA, Curran JE, Danesh J, de Vries PS, DeFronzo RA, Doddapaneni H, Duggirala R, Dutcher SK, Ellinor PT, Emery LS, Florez JC, Fornage M, Freedman BI, Fuster V, Garay-Sevilla ME, García-Ortiz H, Germer S, Gibbs RA, Gieger C, Glaser B, Gonzalez C, Gonzalez-Villalpando ME, Graff M, Graham SE, Grarup N, Groop LC, Guo X, Gupta N, Han S, Hanis CL, Hansen T, He J, Heard-Costa NL, Hung YJ, Hwang MY, Irvin MR, Islas-Andrade S, Jarvik GP, Kang HM, Kardia SLR, Kelly T, Kenny EE, Khan AT, Kim BJ, Kim RW, Kim YJ, Koistinen HA, Kooperberg C, Kuusisto J, Kwak SH, Laakso M, Lange LA, Lee J, Lee J, Lee S, Lehman DM, Lemaitre RN, Linneberg A, Liu J, Loos RJF, Lubitz SA, Lyssenko V, Ma RCW, Martin LW, Martínez-Hernández A, Mathias RA, McGarvey ST, McPherson R, Meigs JB, Meitinger T, Melander O, Mendoza-Caamal E, Metcalf GA, Mi X, Mohlke KL, Montasser ME, Moon JY, Moreno-Macías H, Morrison AC, Muzny DM, Nelson SC, Nilsson PM, O'Connell JR, Orho-Melander M, Orozco L, Palmer CNA, Palmer ND, Park CJ, Park KS, Pedersen O, Peralta JM, Peyser PA, Post WS, Preuss M, Psaty BM, Qi Q, Rao DC, Redline S, Reiner AP, Revilla-Monsalve C, Rich SS, Samani N, Schunkert H, Schurmann C, Seo D, Seo JS, Sim X, Sladek R, Small KS, So WY, Stilp AM, Tai ES, Tam CHT, Taylor KD, Teo YY, Thameem F, Tomlinson B, Tsai MY, Tuomi T, Tuomilehto J, Tusié-Luna T, Udler MS, van Dam RM, Vasan RS, Viaud Martinez KA, Wang FF, Wang X, Watkins H, Weeks DE, Wilson JG, Witte DR, Wong TY, Yanek LR; AMP-T2D-GENES, Myocardial Infarction Genetics Consortium; NHLBI Trans-Omics for Precision Medicine (TOPMed) Consortium; NHLBI TOPMed Lipids Working Group, Kathiresan S, Rader DJ, Rotter JI, Boehnke M, McCarthy MI, Willer CJ, Natarajan P, Flannick JA, Khera AV, Peloso GM.  Rare coding variants in 35 genes associate with circulating lipid levels-A multi-ancestry analysis of 170,000 exomes.  Am J Hum Genet. 2022 Jan 6;109(1):81-96. doi: 10.1016/j.ajhg.2021.11.021. Epub 2021 Dec 20.  PMID: 34932938
Alexander-Bloch AF, Raznahan A, Vandekar SN, Seidlitz J, Lu Z, Matthias SR, Knowles E, Mollon J, Rodrigue A, Curran JE, Görring HHH, Satterthwaite TD, Gur RE, Bassett DS, Hoftman GD, Pearlson G, Shinohara RT, Liu S, Fox PT, Almasy L, Blangero J, Glahn DC. Imaging local genetic influences on cortical folding. Proc Natl Acad Sci U S A. 2020 Mar 31;117(13):7430-7436. doi: 10.1073/pnas.1912064117. Epub 2020 Mar 13. PMID: 32170019
Bick AG, Weinstock JS, Nandakumar SK, Fulco CP, Bao EL, Zekavat SM, Szeto MD, Liao X, Leventhal MJ, Nasser J, Chang K, Laurie C, Burugula BB, Gibson CJ, Lin AE, Taub MA, Aguet F, Ardlie K, Mitchell BD, Barnes KC, Moscati A, Fornage M, Redline S, Psaty BM, Silverman EK, Weiss ST, Palmer ND, Vasan RS, Burchard EG, Kardia SLR, He J, Kaplan RC, Smith NL, Arnett DK, Schwartz DA, Correa A, de Andrade M, Guo X, Konkle BA, Custer B, Peralta JM, Gui H, Meyers DA, McGarvey ST, Chen IY, Shoemaker MB, Peyser PA, Broome JG, Gogarten SM, Wang FF, Wong Q, Montasser ME, Daya M, Kenny EE, North KE, Launer LJ, Cade BE, Bis JC, Cho MH, Lasky-Su J, Bowden DW, Cupples LA, Mak ACY, Becker LC, Smith JA, Kelly TN, Aslibekyan S, Heckbert SR, Tiwari HK, Yang IV, Heit JA, Lubitz SA, Johnsen JM, Curran JE, Wenzel SE, Weeks DE, Rao DC, Darbar D, Moon JY, Tracy RP, Buth EJ, Rafaels N, Loos RJF, Durda P, Liu Y, Hou L, Lee J, Kachroo P, Freedman BI, Levy D, Bielak LF, Hixson JE, Floyd JS, Whitsel EA, Ellinor PT, Irvin MR, Fingerlin TE, Raffield LM, Armasu SM, Wheeler MM, Sabino EC, Blangero J, Williams LK, Levy BD, Sheu WH, Roden DM, Boerwinkle E, Manson JE, Mathias RA, Desai P, Taylor KD, Johnson AD; NHLBI Trans-Omics for Precision Medicine Consortium, Auer PL, Kooperberg C, Laurie CC, Blackwell TW, Smith AV, Zhao H, Lange E, Lange L, Rich SS, Rotter JI, Wilson JG, Scheet P, Kitzman JO, Lander ES, Engreitz JM, Ebert BL, Reiner AP, Jaiswal S, Abecasis G, Sankaran VG, Kathiresan S, Natarajan P. Inherited causes of clonal haematopoiesis in 97,691 whole genomes. Nature. 2020 Oct;586(7831):763-768. doi: 10.1038/s41586-020-2819-2. Epub 2020 Oct 14. PMID: 33057201
Blackburn AN, Blondell L, Kos MZ, Blackburn NB, Peralta JM, Stevens PT, Lehman DM, Blangero J, Göring HHH. Genotype phasing in pedigrees using whole-genome sequence data. Eur J Hum Genet. 2020 Jun;28(6):790-803. doi: 10.1038/s41431-020-0574-3. Epub 2020 Jan 29. PMID: 31996801
Cadby G, Melton PE, McCarthy NS, Giles C, Mellett NA, Huynh K, Hung J, Beilby J, Dubé MP, Watts GF, Blangero J, Meikle PJ, Moses EK. Heritability of 596 lipid species and genetic correlation with cardiovascular traits in the Busselton Family Heart Study. J Lipid Res. 2020 Apr;61(4):537-545. doi: 10.1194/jlr.RA119000594. Epub 2020 Feb 14. PMID: 32060071
Diego VP, Luu BW, Hofmann M, Dinh LV, Almeida M, Powell JS, Rajalingam R, Peralta JM, Kumar S, Curran JE, Sauna ZE, Kellerman R, Park Y, Key NS, Escobar MA, Huynh H, Verhagen AM, Williams-Blangero S, Lehmann PV, Maraskovsky E, Blangero J, Howard TE. Quantitative HLA-class-II/Factor VIII (FVIII) peptidomic variation in dendritic cells correlates with the immunogenic potential of therapeutic FVIII proteins in Hemophilia A. J Thromb Haemost. 2020 Jan;18(1):201-216. doi: 10.1111/jth.14647. PMID:31556206
Grasby KL, Jahanshad N, Painter JN, Colodro-Conde L, Bralten J, Hibar DP, Lind PA, Pizzagalli F, Ching CRK, McMahon MAB, Shatokhina N, Zsembik LCP, Thomopoulos SI, Zhu AH, Strike LT, Agartz I, Alhusaini S, Almeida MAA, Alnæs D, Amlien IK, Andersson M, Ard T, Armstrong NJ, Ashley-Koch A, Atkins JR, Bernard M, Brouwer RM, Buimer EEL, Bülow R, Bürger C, Cannon DM, Chakravarty M, Chen Q, Cheung JW, Couvy-Duchesne B, Dale AM, Dalvie S, de Araujo TK, de Zubicaray GI, de Zwarte SMC, den Braber A, Doan NT, Dohm K, Ehrlich S, Engelbrecht HR, Erk S, Fan CC, Fedko IO, Foley SF, Ford JM, Fukunaga M, Garrett ME, Ge T, Giddaluru S, Goldman AL, Green MJ, Groenewold NA, Grotegerd D, Gurholt TP, Gutman BA, Hansell NK, Harris MA, Harrison MB, Haswell CC, Hauser M, Herms S, Heslenfeld DJ, Ho NF, Hoehn D, Hoffmann P, Holleran L, Hoogman M, Hottenga JJ, Ikeda M, Janowitz D, Jansen IE, Jia T, Jockwitz C, Kanai R, Karama S, Kasperaviciute D, Kaufmann T, Kelly S, Kikuchi M, Klein M, Knapp M, Knodt AR, Krämer B, Lam M, Lancaster TM, Lee PH, Lett TA, Lewis LB, Lopes-Cendes I, Luciano M, Macciardi F, Marquand AF, Mathias SR, Melzer TR, Milaneschi Y, Mirza-Schreiber N, Moreira JCV, Mühleisen TW, Müller-Myhsok B, Najt P, Nakahara S, Nho K, Olde Loohuis LM, Orfanos DP, Pearson JF, Pitcher TL, Pütz B, Quidé Y, Ragothaman A, Rashid FM, Reay WR, Redlich R, Reinbold CS, Repple J, Richard G, Riedel BC, Risacher SL, Rocha CS, Mota NR, Salminen L, Saremi A, Saykin AJ, Schlag F, Schmaal L, Schofield PR, Secolin R, Shapland CY, Shen L, Shin J, Shumskaya E, Sønderby IE, Sprooten E, Tansey KE, Teumer A, Thalamuthu A, Tordesillas-Gutiérrez D, Turner JA, Uhlmann A, Vallerga CL, van der Meer D, van Donkelaar MMJ, van Eijk L, van Erp TGM, van Haren NEM, van Rooij D, van Tol MJ, Veldink JH, Verhoef E, Walton E, Wang M, Wang Y, Wardlaw JM, Wen W, Westlye LT, Whelan CD, Witt SH, Wittfeld K, Wolf C, Wolfers T, Wu JQ, Yasuda CL, Zaremba D, Zhang Z, Zwiers MP, Artiges E, Assareh AA, Ayesa-Arriola R, Belger A, Brandt CL, Brown GG, Cichon S, Curran JE, Davies GE, Degenhardt F, Dennis MF, Dietsche B, Djurovic S, Doherty CP, Espiritu R, Garijo D, Gil Y, Gowland PA, Green RC, Häusler AN, Heindel W, Ho BC, Hoffmann WU, Holsboer F, Homuth G, Hosten N, Jack CR Jr, Jang M, Jansen A, Kimbrel NA, Kolskår K, Koops S, Krug A, Lim KO, Luykx JJ, Mathalon DH, Mather KA, Mattay VS, Matthews S, Mayoral Van Son J, McEwen SC, Melle I, Morris DW, Mueller BA, Nauck M, Nordvik JE, Nöthen MM, O'Leary DS, Opel N, Martinot MP, Pike GB, Preda A, Quinlan EB, Rasser PE, Ratnakar V, Reppermund S, Steen VM, Tooney PA, Torres FR, Veltman DJ, Voyvodic JT, Whelan R, White T, Yamamori H, Adams HHH, Bis JC, Debette S, Decarli C, Fornage M, Gudnason V, Hofer E, Ikram MA, Launer L, Longstreth WT, Lopez OL, Mazoyer B, Mosley TH, Roshchupkin GV, Satizabal CL, Schmidt R, Seshadri S, Yang Q; Alzheimer's Disease Neuroimaging Initiative; CHARGE Consortium; EPIGEN Consortium; IMAGEN Consortium; SYS Consortium; Parkinson's Progression Markers Initiative, Alvim MKM, Ames D, Anderson TJ, Andreassen OA, Arias-Vasquez A, Bastin ME, Baune BT, Beckham JC, Blangero J, Boomsma DI, Brodaty H, Brunner HG, Buckner RL, Buitelaar JK, Bustillo JR, Cahn W, Cairns MJ, Calhoun V, Carr VJ, Caseras X, Caspers S, Cavalleri GL, Cendes F, Corvin A, Crespo-Facorro B, Dalrymple-Alford JC, Dannlowski U, de Geus EJC, Deary IJ, Delanty N, Depondt C, Desrivières S, Donohoe G, Espeseth T, Fernández G, Fisher SE, Flor H, Forstner AJ, Francks C, Franke B, Glahn DC, Gollub RL, Grabe HJ, Gruber O, Håberg AK, Hariri AR, Hartman CA, Hashimoto R, Heinz A, Henskens FA, Hillegers MHJ, Hoekstra PJ, Holmes AJ, Hong LE, Hopkins WD, Hulshoff Pol HE, Jernigan TL, Jönsson EG, Kahn RS, Kennedy MA, Kircher TTJ, Kochunov P, Kwok JBJ, Le Hellard S, Loughland CM, Martin NG, Martinot JL, McDonald C, McMahon KL, Meyer-Lindenberg A, Michie PT, Morey RA, Mowry B, Nyberg L, Oosterlaan J, Ophoff RA, Pantelis C, Paus T, Pausova Z, Penninx BWJH, Polderman TJC, Posthuma D, Rietschel M, Roffman JL, Rowland LM, Sachdev PS, Sämann PG, Schall U, Schumann G, Scott RJ, Sim K, Sisodiya SM, Smoller JW, Sommer IE, St Pourcain B, Stein DJ, Toga AW, Trollor JN, Van der Wee NJA, van 't Ent D, Völzke H, Walter H, Weber B, Weinberger DR, Wright MJ, Zhou J, Stein JL, Thompson PM, Medland SE; Enhancing NeuroImaging Genetics through Meta-Analysis Consortium (ENIGMA)—Genetics working group. The genetic architecture of the human cerebral cortex. Science. 2020 Mar 20;367(6484). pii: eaay6690. doi: 10.1126/science.aay6690. PMID: 32193296
Kharabian Masouleh S, Eickhoff SB, Zeighami Y, Lewis LB, Dahnke R, Gaser C, Chouinard-Decorte F, Lepage C, Scholtens LH, Hoffstaedter F, Glahn DC, Blangero J, Evans AC, Genon S, Valk SL. Influence of processing pipeline on cortical thickness measurement.  Cereb Cortex. 2020 Jul 30;30(9):5014-5027. doi: 10.1093/cercor/bhaa097.
Kotkowski E, Price LR, Blevins CJ, Franklin CG, Woolsey MD, DeFronzo RA, Blangero J, Duggirala R, Glahn DC, Schmahmann JD, Fox PT. Using the Schmahmann Syndrome Scale to assess cognitive impairment in young adults with metabolic syndrome: A hypothesis-generating report. Cerebellum. 2020 Nov 7. doi: 10.1007/s12311-020-01212-9. Online ahead of print. PMID: 33159660
Kumar S, Curran JE, Espinosa EC, Glahn DC, Blangero J. Highly efficient induced pluripotent stem cell reprogramming of cryopreserved lymphoblastoid cell lines. J Biol Methods. 2020 Jan 8;7(1): e124. doi: 10.14440/jbm.2020.296. eCollection 2020. PMID: 31976351
Kumar S, Curran JE, DeLeon E, Leandro AC, Howard TE, Lehman DM, Williams-Blangero S, Glahn DC, Blangero J. Role of miRNA-mRNA interaction in neural stem cell differentiation of induced pluripotent stem cells. Int J Mol Sci. 2020 Sep 23;21(19):6980. doi: 10.3390/ijms21196980. PMID: 32977388
Li X, Li Z, Zhou H, Gaynor SM, Liu Y, Chen H, Sun R, Dey R, Arnett DK, Aslibekyan S, Ballantyne CM, Bielak LF, Blangero J, Boerwinkle E, Bowden DW, Broome JG, Conomos MP, Correa A, Cupples LA, Curran JE, Freedman BI, Guo X, Hindy G, Irvin MR, Kardia SLR, Kathiresan S, Khan AT, Kooperberg CL, Laurie CC, Liu XS, Mahaney MC, Manichaikul AW, Martin LW, Mathias RA, McGarvey ST, Mitchell BD, Montasser ME, Moore JE, Morrison AC, O'Connell JR, Palmer ND, Pampana A, Peralta JM, Peyser PA, Psaty BM, Redline S, Rice KM, Rich SS, Smith JA, Tiwari HK, Tsai MY, Vasan RS, Wang FF, Weeks DE, Weng Z, Wilson JG, Yanek LR; NHLBI Trans-Omics for Precision Medicine (TOPMed) Consortium; TOPMed Lipids Working Group, Neale BM, Sunyaev SR, Abecasis GR, Rotter JI, Willer CJ, Peloso GM, Natarajan P, Lin X.  Dynamic incorporation of multiple in silico functional annotations empowers rare variant association analysis of large whole-genome sequencing studies at scale.   Nat Genet. Nat Genet. 2020 Sep;52(9):969-983. doi: 10.1038/s41588-020-0676-4. Epub 2020 Aug 24. PMID: 32839606
Lopez-Alvarenga JC, Chittoor G, Paul SFD, Puppala S, Farook VS, Fowler SP, Resendez RG, Hernandez-Ruiz J, Diaz-Badillo A, Salazar D, Garza DD, Lehman DM, Mummidi S, Arya R, Jenkinson CP, Lynch JL, DeFronzo RA, Blangero J, Hale DE, Duggirala R.  Acanthosis nigricans as a composite marker of cardiometabolic risk and its complex association with obesity and insulin resistance in Mexican American children. PLoS One. 2020 Oct 15;15(10):e0240467. doi: 10.1371/journal.pone.0240467. eCollection 2020. PMID: 33057385
Mathias SR, Knowles EEM, Mollon J, Rodrigue A, Koenis MMC, Alexander-Bloch AF, Winkler AM, Olvera RL, Duggirala R, Göring HHH, Curran JE, Fox PT, Almasy L, Blangero J, Glahn DC. Minimal relationship between local gyrification and general cognitive ability in humans. Cereb Cortex. 2020 May 18;30(6):3439-3450. doi: 10.1093/cercor/bhz319. PMID: 32037459
Mollon J, Curran JE, Mathias SR, Knowles EEM, Carlisle P, Fox PT, Olvera RL, Göring HHH, Rodrigue A, Almasy L, Duggirala R, Blangero J, Glahn DC. Neurocognitive impairment in type 2 diabetes: evidence for shared genetic aetiology. Diabetologia. 2020 May;63(5):977-986. doi: 10.1007/s00125-020-05101-y. Epub 2020 Feb 4. PMID: 32016567
Mollon J, Mathias SR, Knowles EEM, Rodrigue A, Koenis MMG, Pearlson GD, Reichenberg A, Barrett J, Denbow D, Aberizk K, Zatony M, Poldrack RA, Blangero J, Glahn DC. Cognitive impairment from early to middle adulthood in patients with affective and nonaffective psychotic disorders. Psychol Med. 2020 Jan;50(1):48-57. doi: 10.1017/S0033291718003938. Epub 2019 Jan 4. PMID: 30606277
Nielsen JB, Rom O, Surakka I, Graham SE, Zhou W, Roychowdhury T, Fritsche LG, Gagliano Taliun SA, Sidore C, Liu Y, Gabrielsen ME, Skogholt AH, Wolford B, Overton W, Zhao Y, Chen J, Zhang H, Hornsby WE, Acheampong A, Grooms A, Schaefer A, Zajac GJM, Villacorta L, Zhang J, Brumpton B, Løset M, Rai V, Lundegaard PR, Olesen MS, Taylor KD, Palmer ND, Chen YD, Choi SH, Lubitz SA, Ellinor PT, Barnes KC, Daya M, Rafaels N, Weiss ST, Lasky-Su J, Tracy RP, Vasan RS, Cupples LA, Mathias RA, Yanek LR, Becker LC, Peyser PA, Bielak LF, Smith JA, Aslibekyan S, Hidalgo BA, Arnett DK, Irvin MR, Wilson JG, Musani SK, Correa A, Rich SS, Guo X, Rotter JI, Konkle BA, Johnsen JM, Ashley-Koch AE, Telen MJ, Sheehan VA, Blangero J, Curran JE, Peralta JM, Montgomery C, Sheu WH, Chung RH, Schwander K, Nouraie SM, Gordeuk VR, Zhang Y, Kooperberg C, Reiner AP, Jackson RD, Bleecker ER, Meyers DA, Li X, Das S, Yu K, LeFaive J, Smith A, Blackwell T, Taliun D, Zollner S, Forer L, Schoenherr S, Fuchsberger C, Pandit A, Zawistowski M, Kheterpal S, Brummett CM, Natarajan P, Schlessinger D, Lee S, Kang HM, Cucca F, Holmen OL, Åsvold BO, Boehnke M, Kathiresan S, Abecasis GR, Chen YE, Willer CJ, Hveem K. Loss-of-function genomic variants highlight potential therapeutic targets for cardiovascular disease. Nat Commun. 2020 Dec 18;11(1):6417. doi: 10.1038/s41467-020-20086-3. PMID: 33339817
Pizzagalli F, Auzias G, Yang Q, Mathias SR, Faskowitz J, Boyd JD, Amini A, Rivière D, McMahon KL, de Zubicaray GI, Martin NG, Mangin JF, Glahn DC, Blangero J, Wright MJ, Thompson PM, Kochunov P, Jahanshad N. The reliability and heritability of cortical folds and their genetic correlations across hemispheres. Commun Biol. 2020 Sep 15;3(1):510. doi: 10.1038/s42003-020-01163-1. PMID: 32934300
Seidman DN, Shenoy SA, Kim M, Babu R, Woods IG, Dyer TD, Lehman DM, Curran JE, Duggirala R, Blangero J, Williams AL. Rapid, phase-free detection of long identity-by-descent segments enables effective relationship classification. Am J Hum Genet. 2020 Apr 2;106(4):453-466. doi: 10.1016/j.ajhg.2020.02.012. Epub 2020 Mar 19. PMID: 32197076
Sønderby IE, Gústafsson Ó, Doan NT, Hibar DP, Martin-Brevet S, Abdellaoui A, Ames D, Amunts K, Andersson M, Armstrong NJ, Bernard M, Blackburn N, Blangero J, Boomsma DI, Bralten J, Brattbak HR, Brodaty H, Brouwer RM, Bülow R, Calhoun V, Caspers S, Cavalleri G, Chen CH, Cichon S, Ciufolini S, Corvin A, Crespo-Facorro B, Curran JE, Dale AM, Dalvie S, Dazzan P, de Geus EJC, de Zubicaray GI, de Zwarte SMC, Delanty N, den Braber A, Desrivières S, Donohoe G, Draganski B, Ehrlich S, Espeseth T, Fisher SE, Franke B, Frouin V, Fukunaga M, Gareau T, Glahn DC, Grabe H, Groenewold NA, Haavik J, Håberg A, Hashimoto R, Hehir-Kwa JY, Heinz A, Hillegers MHJ, Hoffmann P, Holleran L, Hottenga JJ, Hulshoff HE, Ikeda M, Jahanshad N, Jernigan T, Jockwitz C, Johansson S, Jonsdottir GA, Jönsson EG, Kahn R, Kaufmann T, Kelly S, Kikuchi M, Knowles EEM, Kolskår KK, Kwok JB, Hellard SL, Leu C, Liu J, Lundervold AJ, Lundervold A, Martin NG, Mather K, Mathias SR, McCormack M, McMahon KL, McRae A, Milaneschi Y, Moreau C, Morris D, Mothersill D, Mühleisen TW, Murray R, Nordvik JE, Nyberg L, Olde Loohuis LM, Ophoff R, Paus T, Pausova Z, Penninx B, Peralta JM, Pike B, Prieto C, Pudas S, Quinlan E, Quintana DS, Reinbold CS, Marques TR, Reymond A, Richard G, Rodriguez-Herreros B, Roiz-Santiañez R, Rokicki J, Rucker J, Sachdev P, Sanders AM, Sando SB, Schmaal L, Schofield PR, Schork AJ, Schumann G, Shin J, Shumskaya E, Sisodiya S, Steen VM, Stein DJ, Steinberg S, Strike L, Teumer A, Thalamuthu A, Tordesillas-Gutierrez D, Turner J, Ueland T, Uhlmann A, Ulfarsson MO, van 't Ent D, van der Meer D, van Haren NEM, Vaskinn A, Vassos E, Walters GB, Wang Y, Wen W, Whelan CD, Wittfeld K, Wright M, Yamamori H, Zayats T, Agartz I, Westlye LT, Jacquemont S, Djurovic S, Stefánsson H, Stefánsson K, Thompson P, Andreassen OA; 16p11.2 European Consortium, for the ENIGMA-CNV working group. Dose response of the 16p11.2 distal copy number variant on intracranial volume and basal ganglia. Mol Psychiatry. 2020 Mar;25(3):584-602. doi: 10.1038/s41380-018-0118-1. Epub 2018 Oct 3. Erratum in: Mol Psychiatry. 2019 Jan 31;:
Writing Committee for the ENIGMA-CNV Working Group , van der Meer D, Sønderby IE, Kaufmann T, Walters GB, Abdellaoui A, Ames D, Amunts K, Andersson M, Armstrong NJ, Bernard M, Blackburn NB, Blangero J, Boomsma DI, Brodaty H, Brouwer RM, Bülow R, Cahn W, Calhoun VD, Caspers S, Cavalleri GL, Ching CRK, Cichon S, Ciufolini S, Corvin A, Crespo-Facorro B, Curran JE, Dalvie S, Dazzan P, de Geus EJC, de Zubicaray GI, de Zwarte SMC, Delanty N, den Braber A, Desrivieres S, Di Forti M, Doherty JL, Donohoe G, Ehrlich S, Eising E, Espeseth T, Fisher SE, Fladby T, Frei O, Frouin V, Fukunaga M, Gareau T, Glahn DC, Grabe HJ, Groenewold NA, Gústafsson Ó, Haavik J, Haberg AK, Hashimoto R, Hehir-Kwa JY, Hibar DP, Hillegers MHJ, Hoffmann P, Holleran L, Hottenga JJ, Hulshoff Pol HE, Ikeda M, Jacquemont S, Jahanshad N, Jockwitz C, Johansson S, Jönsson EG, Kikuchi M, Knowles EEM, Kwok JB, Le Hellard S, Linden DEJ, Liu J, Lundervold A, Lundervold AJ, Martin NG, Mather KA, Mathias SR, McMahon KL, McRae AF, Medland SE, Moberget T, Moreau C, Morris DW, Mühleisen TW, Murray RM, Nordvik JE, Nyberg L, Olde Loohuis LM, Ophoff RA, Owen MJ, Paus T, Pausova Z, Peralta JM, Pike B, Prieto C, Quinlan EB, Reinbold CS, Reis Marques T, Rucker JJH, Sachdev PS, Sando SB, Schofield PR, Schork AJ, Schumann G, Shin J, Shumskaya E, Silva AI, Sisodiya SM, Steen VM, Stein DJ, Strike LT, Tamnes CK, Teumer A, Thalamuthu A, Tordesillas-Gutiérrez D, Uhlmann A, Úlfarsson MÖ, van 't Ent D, van den Bree MBM, Vassos E, Wen W, Wittfeld K, Wright MJ, Zayats T, Dale AM, Djurovic S, Agartz I, Westlye LT, Stefánsson H, Stefánsson K, Thompson PM, Andreassen OA. Association of copy number variation of the 15q11.2 BP1-BP2 region with cortical and subcortical morphology and cognition. JAMA Psychiatry. 2020 Apr 1;77(4):420-430. doi: 10.1001/jamapsychiatry.2019.3779.PMID: 31665216
Alexander-Bloch AF, Mathias SR, Fox PT, Olvera RL, Göring HHH, Duggirala R, Curran JE, Blangero J, Glahn DC.  Human cortical thickness organized into genetically-determined communities across spatial resolutions.  Cereb Cortex. 2019 Jan 1;29(1):106-118. doi: 10.1093/cercor/bhx309.
Blackburn NB, Michael LF, Meikle PJ, Peralta JM, Mosior M, McAhren S, Bui HH, Bellinger MA, Giles C, Kumar S, Leandro AC, Almeida M, Weir JM, Mahaney MC, Dyer TD, Almasy L, VandeBerg JL, Williams-Blangero S, Glahn DC, Duggirala R, Kowala M, Blangero J, Curran JE. Rare DEGS1 variant significantly alters de novo ceramide synthesis pathway. J Lipid Res. 2019 Sep;60(9):1630-1639. doi: 10.1194/jlr. P094433. Epub 2019 Jun 21. PMID:31227640
Caballero M, Seidman DN, Qiao Y, Sannerud J, Dyer TD, Lehman DM, Curran JE, Duggirala R, Blangero J, Carmi S, Williams AL. Crossover interference and sex-specific genetic maps shape identical by descent sharing in close relatives. PLoS Genet. 2019 Dec 20;15(12): e1007979. doi: 10.1371/journal.pgen.1007979. eCollection 2019 Dec. PMID: 31860654
Chen H, Huffman JE, Brody JA, Wang C, Lee S, Li Z, Gogarten SM, Sofer T, Bielak LF, Bis JC, Blangero J, Bowler RP, Cade BE, Cho MH, Correa A, Curran JE, de Vries PS, Glahn DC, Guo X, Johnson AD, Kardia S, Kooperberg C, Lewis JP, Liu X, Mathias RA, Mitchell BD, O'Connell JR, Peyser PA, Post WS, Reiner AP, Rich SS, Rotter JI, Silverman EK, Smith JA, Vasan RS, Wilson JG, Yanek LR; NHLBI Trans-Omics for Precision Medicine (TOPMed) Consortium; TOPMed Hematology and Hemostasis Working Group, Redline S, Smith NL, Boerwinkle E, Borecki IB, Cupples LA, Laurie CC, Morrison AC, Rice KM, Lin X. Efficient variant set mixed model association tests for continuous and binary traits in large-scale whole-genome sequencing studies. Am J Hum Genet. 2019 Feb 7;104(2):260-274. doi: 10.1016/j.ajhg.2018.12.012. Epub 2019 Jan 10. PMID: 30639324
Flannick J, Mercader JM, Fuchsberger C, Udler MS, Mahajan A, Wessel J, Teslovich TM, Caulkins L, Koesterer R, Barajas-Olmos F, Blackwell TW, Boerwinkle E, Brody JA, Centeno-Cruz F, Chen L, Chen S, Contreras-Cubas C, Córdova E, Correa A, Cortes M, DeFronzo RA, Dolan L, Drews KL, Elliott A, Floyd JS, Gabriel S, Garay-Sevilla ME, García-Ortiz H, Gross M, Han S, Heard-Costa NL, Jackson AU, Jørgensen ME, Kang HM, Kelsey M, Kim BJ, Koistinen HA, Kuusisto J, Leader JB, Linneberg A, Liu CT, Liu J, Lyssenko V, Manning AK, Marcketta A, Malacara-Hernandez JM, Martínez-Hernández A, Matsuo K, Mayer-Davis E, Mendoza-Caamal E, Mohlke KL, Morrison AC, Ndungu A, Ng MCY, O'Dushlaine C, Payne AJ, Pihoker C; Broad Genomics Platform, Post WS, Preuss M, Psaty BM, Vasan RS, Rayner NW, Reiner AP, Revilla-Monsalve C, Robertson NR, Santoro N, Schurmann C, So WY, Soberón X, Stringham HM, Strom TM, Tam CHT, Thameem F, Tomlinson B, Torres JM, Tracy RP, van Dam RM, Vujkovic M, Wang S, Welch RP, Witte DR, Wong TY, Atzmon G, Barzilai N, Blangero J, Bonnycastle LL, Bowden DW, Chambers JC, Chan E, Cheng CY, Cho YS, Collins FS, de Vries PS, Duggirala R, Glaser B, Gonzalez C, Gonzalez ME, Groop L, Kooner JS, Kwak SH, Laakso M, Lehman DM, Nilsson P, Spector TD, Tai ES, Tuomi T, Tuomilehto J, Wilson JG, Aguilar-Salinas CA, Bottinger E, Burke B, Carey DJ, Chan JCN, Dupuis J, Frossard P, Heckbert SR, Hwang MY, Kim YJ, Kirchner HL, Lee JY, Lee J, Loos RJF, Ma RCW, Morris AD, O'Donnell CJ, Palmer CNA, Pankow J, Park KS, Rasheed A, Saleheen D, Sim X, Small KS, Teo YY, Haiman C, Hanis CL, Henderson BE, Orozco L, Tusié-Luna T, Dewey FE, Baras A, Gieger C, Meitinger T, Strauch K, Lange L, Grarup N, Hansen T, Pedersen O, Zeitler P, Dabelea D, Abecasis G, Bell GI, Cox NJ, Seielstad M, Sladek R, Meigs JB, Rich SS, Rotter JI; DiscovEHR Collaboration; CHARGE; LuCamp; ProDiGY; GoT2D; ESP; SIGMA-T2D; T2D-GENES; AMP-T2D-GENES, Altshuler D, Burtt NP, Scott LJ, Morris AP, Florez JC, McCarthy MI, Boehnke M. Exome sequencing of 20,791 cases of type 2 diabetes and 24,440 controls. Nature. 2019 Jun;570(7759):71-76. doi: 10.1038/s41586-019-1231-2. Epub 2019 May 22. PMID: 31118516
Glahn DC, Nimgaonkar VL, Raventós H, Contreras J, McIntosh AM, Thomson PA, Jablensky A, McCarthy NS, Charlesworth JC, Blackburn NB, Peralta JM, Knowles EEM, Mathias SR, Ament SA, McMahon FJ, Gur RC, Bucan M, Curran JE, Almasy L, Gur RE, Blangero J. Rediscovering the value of families for psychiatric genetics research. Mol Psychiatry. 2019 Apr;24(4):523-535. doi: 10.1038/s41380-018-0073-x. Epub 2018 Jun 28.
Johnson MP, Keyho R, Blackburn NB, Laston S, Kumar S, Peralta J, Thapa SS, Towne B, Subedi J, Blangero J, Williams-Blangero S. Glycated serum protein genetics and pleiotropy with cardiometabolic risk factors. J Diabetes Res. 2019 Apr 4;2019:2310235. doi: 10.1155/2019/2310235. eCollection 2019. PMID: 31089471
Knowles EEM, Curran JE, Goring HHH, Mathias SR, Mollon J, Rodrigue A, Olvera RL, Leandro A, Duggirala R, Almasy L, Blangero J, Glahn DC. Family-based analyses reveal novel genetic overlap between interleukin-8 and risk for suicide attempt. Brain Behav Immun. 2019 Aug;80:292-299. doi: 10.1016/j.bbi.2019.04.004. Epub 2019 Apr 3. PMID: 30953777
Knowles EEM, Mathias SR, Mollon J, Rodrigue A, Koenis MMG, Dyer TD, Goring HHH, Curran JE, Olvera RL, Duggirala R, Almasy L, Blangero J, Glahn DC. A QTL on chromosome 3q23 influences processing speed in humans.  Genes Brain Behav. 2019 Apr;18(4): e12530. doi: 10.1111/gbb.12530. Epub 2018 Nov 16 PMID: 30379395
Kochunov P, Donohue B, Mitchell BD, Ganjgahi H, Adhikari B, Ryan M, Medland SE, Jahanshad N, Thompson PM, Blangero J, Fieremans E, Novikov DS, Marcus D, Van Essen DC, Glahn DC, Elliot Hong L, Nichols TE.  Genomic kinship construction to enhance genetic analyses in the human connectome project data.  Hum Brain Mapp. 2019 Apr 1;40(5):1677-1688. doi: 10.1002/hbm.24479. Epub 2018 Nov 29. PMID: 30496643
Kotkowski E, Price LR, Franklin C, Salazar M, Woolsey M, DeFronzo RA, Blangero J, Glahn DC, Fox PT. A neural signature of metabolic syndrome. Hum Brain Mapp. 2019 Aug 15;40(12):3575-3588. doi: 10.1002/hbm.24617. Epub 2019 May 7. PMID: 31062906
Kowalski MH, Qian H, Hou Z, Rosen JD, Tapia AL, Shan Y, Jain D, Argos M, Arnett DK, Avery C, Barnes KC, Becker LC, Bien SA, Bis JC, Blangero J, Boerwinkle E, Bowden DW, Buyske S, Cai J, Cho MH, Choi SH, Choquet H, Cupples LA, Cushman M, Daya M, de Vries PS, Ellinor PT, Faraday N, Fornage M, Gabriel S, Ganesh SK, Graff M, Gupta N, He J, Heckbert SR, Hidalgo B, Hodonsky CJ, Irvin MR, Johnson AD, Jorgenson E, Kaplan R, Kardia SLR, Kelly TN, Kooperberg C, Lasky-Su JA, Loos RJF, Lubitz SA, Mathias RA, McHugh CP, Montgomery C, Moon JY, Morrison AC, Palmer ND, Pankratz N, Papanicolaou GJ, Peralta JM, Peyser PA, Rich SS, Rotter JI, Silverman EK, Smith JA, Smith NL, Taylor KD, Thornton TA, Tiwari HK, Tracy RP, Wang T, Weiss ST, Weng LC, Wiggins KL, Wilson JG, Yanek LR, Zöllner S, North KE, Auer PL; NHLBI Trans-Omics for Precision Medicine (TOPMed) Consortium; TOPMed Hematology & Hemostasis Working Group, Raffield LM, Reiner AP, Li Y.  Use of >100,000 nhlbi trans-omics for precision medicine (topmed) consortium whole genome sequences improves imputation quality and detection of rare variant associations in admixed African and Hispanic/Latino populations.  PLoS Genet. 2019 Dec 23;15(12):e1008500. doi: 10.1371/journal.pgen.1008500. eCollection 2019 Dec.
Kumar S, Espinosa EC, Leandro AC, Curran JE, Blangero J. microRNA and mRNA interactions in induced pluripotent stem cell reprogramming of lymphoblastoid cell lines. Am J Stem Cells. 2019 Aug 15;8(2):28-37. eCollection 2019. PMID: 31523484
Manusov EG, Diego VP, Smith J, Garza JR 2nd, Lowdermilk J, Blangero J, Williams-Blangero S, Fernandez F. Unimóvil: A mobile health clinic providing primary care to the colonias of the Rio Grande Valley, South Texas. Front Public Health. 2019 Aug 21; 7:215. doi: 10.3389/fpubh.2019.00215. eCollection
Melton PE, Johnson MP, Gokhale-Agashe D, Rea AJ, Ariff A, Cadby G, Peralta JM, Mcnab TJ, Allcock RJ, Abraham LJ, Blangero J, Brennecke SP, Moses EK. Whole-exome sequencing in multiplex preeclampsia families identifies novel candidate susceptibility genes. J Hypertens. 2019 May;37(5):997-1011. doi: 10.1097/HJH.0000000000002023.] PMID: 30633125
Merino J, Dashti HS, Li SX, Sarnowski C, Justice AE, Graff M, Papoutsakis C, Smith CE, Dedoussis GV, Lemaitre RN, Wojczynski MK, Männistö S, Ngwa JS, Kho M, Ahluwalia TS, Pervjakova N, Houston DK, Bouchard C, Huang T, Orho-Melander M, Frazier-Wood AC, Mook-Kanamori DO, Pérusse L, Pennell CE, de Vries PS, Voortman T, Li O, Kanoni S, Rose LM, Lehtimäki T, Zhao JH, Feitosa MF, Luan J, McKeown NM, Smith JA, Hansen T, Eklund N, Nalls MA, Rankinen T, Huang J, Hernandez DG, Schulz CA, Manichaikul A, Li-Gao R, Vohl MC, Wang CA, van Rooij FJA, Shin J, Kalafati IP, Day F, Ridker PM, Kähönen M, Siscovick DS, Langenberg C, Zhao W, Astrup A, Knekt P, Garcia M, Rao DC, Qi Q, Ferrucci L, Ericson U, Blangero J, Hofman A, Pausova Z, Mikkilä V, Wareham NJ, Kardia SLR, Pedersen O, Jula A, Curran JE, Zillikens MC, Viikari JS, Forouhi NG, Ordovás JM, Lieske JC, Rissanen H, Uitterlinden AG, Raitakari OT, Kiefte-de Jong JC, Dupuis J, Rotter JI, North KE, Scott RA, Province MA, Perola M, Cupples LA, Turner ST, Sørensen TIA, Salomaa V, Liu Y, Sung YJ, Qi L, Bandinelli S, Rich SS, de Mutsert R, Tremblay A, Oddy WH, Franco OH, Paus T, Florez JC, Deloukas P, Lyytikäinen LP, Chasman DI, Chu AY, Tanaka T. Genome-wide meta-analysis of macronutrient intake of 91,114 European ancestry participants from the cohorts for heart and aging research in genomic epidemiology consortium. Mol Psychiatry. 2019 Dec;24(12):1920-1932. doi: 10.1038/s41380-018-0079-4. Epub 2018 Jul 9. PMID: 29988085
Rodrigue AL, Knowles EE, Mollon J, Mathias SR, Koenis MM, Peralta JM, Leandro AC, Fox PT, Sprooten E, Kochunov P, Olvera RL, Duggirala R, Almasy L, Curran JE, Blangero J, Glahn DC. Evidence for genetic correlation between human cerebral white matter microstructure and inflammation. Hum Brain Mapp. 2019 Oct 1;40(14):4180-4191. doi: 10.1002/hbm.24694. Epub 2019 Jun 11. PMID: 31187567
Sarnowski C, Leong A, Raffield LM, Wu P, de Vries PS, DiCorpo D, Guo X, Xu H, Liu Y, Zheng X, Hu Y, Brody JA, Goodarzi MO, Hidalgo BA, Highland HM, Jain D, Liu CT, Naik RP, O'Connell JR, Perry JA, Porneala BC, Selvin E, Wessel J, Psaty BM, Curran JE, Peralta JM, Blangero J, Kooperberg C, Mathias R, Johnson AD, Reiner AP, Mitchell BD, Cupples LA, Vasan RS, Correa A, Morrison AC, Boerwinkle E, Rotter JI, Rich SS, Manning AK, Dupuis J, Meigs JB; TOPMed Diabetes Working Group; TOPMed Hematology Working Group; TOPMed Hemostasis Working Group; National Heart, Lung, and Blood Institute TOPMed Consortium. Impact of rare and common genetic variants on diabetes diagnosis by hemoglobin a1c in multi-ancestry cohorts: the trans-omics for precision medicine program. Am J Hum Genet. 2019 Oct 3;105(4):706-718. doi: 10.1016/j.ajhg.2019.08.010. Epub 2019 Sep 26. PMID:31564435
Adhikari BM, Jahanshad N, Shukla D, Glahn DC, Blangero J, Fox PT, Reynolds RC, Cox RW, Fieremans E, Veraart J, Novikov DS, Nichols TE, Hong LE, Thompson PM, Kochunov P.  Comparison of heritability estimates on resting state fMRI connectivity phenotypes using the ENIGMA analysis pipeline.  Hum Brain Mapp. 2018 Dec;39(12):4893-4902. doi: 10.1002/hbm.24331. Epub 2018 Jul 27.  PMID:30052318
Almeida M, Peralta J, Garcia J, Diego V, Goring H, Williams-Blangero S, Blangero J. Modeling methylation data as an additional genetic variance component. BMC Proc. 2018 Sep 17;12(Suppl 9):29. doi: 10.1186/s12919-018-0128-7. eCollection 2018. PMID: 30263043
Arya R, Escalante A, Farook VS, Restrepo JF, Battafarano DF, Almeida M, Kos MZ, Fourcaudot MJ, Mummidi S, Kumar S, Curran JE, Jenkinson CP, Blangero J, Duggirala R, Del Rincon I. A genetic association study of carotid intima-media thickness (CIMT) and plaque in Mexican Americans and European Americans with rheumatoid arthritis. Atherosclerosis.. 2018 Apr; 271:92-101. doi: 10.1016/j.atherosclerosis.2017.11.024. Epub 2017 Nov 26. PMID: 29482039
Arya R, Escalante A, Farook VS, Restrepo JF, Battafarano DF, Almeida M, Kos MZ, Fourcaudot MJ, Mummidi S, Kumar S, Curran JE, Jenkinson CP, Blangero J, Duggirala R, Del Rincon I. Data on genetic associations of carotid atherosclerosis markers in Mexican American and European American rheumatoid arthritis subjects. Data Brief. 2018 Feb 8; 17:820-829. doi: 10.1016/j.dib.2018.02.006. eCollection 2018 Apr. PMID: 29527544
Arya R, Farook VS, Fowler SP, Puppala S, Chittoor G, Resendez RG, Mummidi S, Vanamala J, Almasy L, Curran JE, Comuzzie AG, Lehman DM, Jenkinson CP, Lynch JL, DeFronzo RA, Blangero J, Hale DE, Duggirala R, Diego VP. Genetic and environmental (physical fitness and sedentary activity) interaction effects on cardiometabolic risk factors in Mexican American children and adolescents. Genet Epidemiol. 2018 Feb 20. doi: 10.1002/gepi.22114. PMID: 29460292
Blackburn NB, Porto A, Peralta JM, Blangero J. Heritability and genetic associations of triglyceride and HDL-C levels using pedigree-based and empirical kinships. BMC Proc. 2018 Sep 17;12(Suppl 9):34. doi: 10.1186/s12919-018-0133-x. eCollection 2018. PMID: 30263045
Blondell L, Blackburn A, Kos MZ, Blangero J, Göring HHH. Contribution of inbred singletons to variance component estimation of heritability and linkage. Hum Hered. 2018;83(2):92-99. doi: 10.1159/000492830. Epub 2018 Nov 2. PMID: 30391948
Cadby G, Melton PE, McCarthy NS, Almeida M, Williams-Blangero S, Curran JE, VandeBerg JL, Hui J, Beilby J, Musk AW, James AL, Hung J, Blangero J, Moses EK. Pleiotropy of cardiometabolic syndrome with obesity-related anthropometric traits determined using empirically derived kinships from the Busselton Health Study. Hum Genet. 2018 Jan;137(1):45-53. doi: 10.1007/s00439-017-1856-x. Epub 2017 Nov 27. PMID: 29181734
Chen JA, Fears SC, Jasinska AJ, Huang A, Al-Sharif NB, Scheibel KE, Dyer TD, Fagan AM, Blangero J, Woods R, Jorgensen MJ, Kaplan JR, Freimer NB, Coppola G. Neurodegenerative disease biomarkers Aβ1-40, Aβ1-42, tau, and p-tau181 in the vervet monkey cerebrospinal fluid: Relation to normal aging, genetic influences, and cerebral amyloid angiopathy. Brain Behav. 2018 Jan 13;8(2): e00903. doi: 10.1002/brb3.903. eCollection 2018 Feb. PMID: 29484263
Ganjgahi H, Winkler AM, Glahn DC, Blangero J, Donohue B, Kochunov P, Nichols TE. Fast and powerful genome wide association of dense genetic data with high dimensional imaging phenotypes. Nat Commun. 2018 Aug 14;9(1):3254. doi: 10.1038/s41467-018-05444-6. PMID: 30108209
Gao C, Tabb KL, Dimitrov LM, Taylor KD, Wang N, Guo X, Long J, Rotter JI, Watanabe RM, Curran JE, Blangero J, Langefeld CD, Bowden DW, Palmer ND. Exome sequencing identifies genetic variants associated with circulating lipid levels in Mexican Americans: The Insulin Resistance Atherosclerosis Family Study (IRASFS). Sci Rep. 2018 Apr 4;8(1):5603. doi: 10.1038/s41598-018-23727-2. PMID: 29618726
Jun G, Manning A, Almeida M, Zawistowski M, Wood AR, Teslovich TM, Fuchsberger C, Feng S, Cingolani P, Gaulton KJ, Dyer T, Blackwell TW, Chen H, Chines PS, Choi S, Churchhouse C, Fontanillas P, King R, Lee S, Lincoln SE, Trubetskoy V, DePristo M, Fingerlin T, Grossman R, Grundstad J, Heath A, Kim J, Kim YJ, Laramie J, Lee J, Li H, Liu X, Livne O, Locke AE, Maller J, Mazur A, Morris AP, Pollin TI, Ragona D, Reich D, Rivas MA, Scott LJ, Sim X, Tearle RG, Teo YY, Williams AL, Zöllner S, Curran JE, Peralta J, Akolkar B, Bell GI, Burtt NP, Cox NJ, Florez JC, Hanis CL, McKeon C, Mohlke KL, Seielstad M, Wilson JG, Atzmon G, Below JE, Dupuis J, Nicolae DL, Lehman D, Park T, Won S, Sladek R, Altshuler D, McCarthy MI, Duggirala R, Boehnke M, Frayling TM, Abecasis GR, Blangero J. Evaluating the contribution of rare variants to type 2 diabetes and related traits using pedigrees. Proc Natl Acad Sci U S A. 2018 Jan 9;115(2):379-384. doi: 10.1073/pnas.1705859115. Epub 2017 Dec 26. PMID: 29279374
Khan FF, Melton PE, McCarthy NS, Morar B, Blangero J, Moses EK, Jablensky A. Whole genome sequencing of 91 multiplex schizophrenia families reveals increased burden of rare, exonic copy number variation in schizophrenia probands and genetic heterogeneity. Schizophr Res. 2018 Feb 24. pii: S0920-9964(18)30095-1. doi: 10.1016/j.schres.2018.02.034. PMID: 29486958
Knowles EEM, Curran JE, Meikle PJ, Huynh K, Mathias SR, Göring HHH, VandeBerg JL, Mahaney MC, Jalbrzikowski M, Mosior MK, Michael LF, Olvera RL, Duggirala R, Almasy L, Glahn DC, Blangero J. Disentangling the genetic overlap between cholesterol and suicide risk. Neuropsychopharmacology. 2018 Dec;43(13):2556-2563. doi: 10.1038/s41386-018-0162-1. Epub 2018 Jul 23. PMID: 30082891
Kumar S, Blangero J, Curran JE. Induced pluripotent stem cells in disease modeling and gene identification. Methods Mol Biol. 2018; 1706:17-38. doi: 10.1007/978-1-4939-7471-9_2. PMID: 29423791
Mathias SR, Knowles EEM, Barrett J, Beetham T, Leach O, Buccheri S, Aberizk K, Blangero J, Poldrack RA, Glahn DC. Deficits in visual working-memory capacity and general cognition in African Americans with psychosis. Schizophr Res. 2018 Mar;193:100-106. doi: 10.1016/j.schres.2017.08.015. Epub 2017 Aug 23.  PMID:28843437
McCarthy NS, Badcock JC, Clark ML, Knowles EEM, Cadby G, Melton PE, Morgan VA, Blangero J, Moses EK, Glahn DC, Jablensky A. Assessment of cognition and personality as potential endophenotypes in the Western Australian Family Study of Schizophrenia.  Schizophr Bull. 2018 Jun 6;44(4):908-921. doi: 10.1093/schbul/sbx141.  PMID:29040798
McCloskey K, De Livera AM, Collier F, Ponsonby AL, Carlin JB, Vuillermin P, Mellett NA, Jayawardana K, Weir JM, Blangero J, Curran JE, Burgner D, Meikle PJ; BIS investigator group. gestational age and the cord blood lipidomic profile in late preterm and term infants. Neonatology. 2018;114(3):215-222. doi: 10.1159/000487506. Epub 2018 Jun 25. PMID: 29940570
Peralta JM, Blackburn NB, Porto A, Blangero J, Charlesworth J. Genome-wide linkage scan for loci influencing plasma triglyceride levels. BMC Proc. 2018 Sep 17;12(Suppl 9):52. doi: 10.1186/s12919-018-0137-6. eCollection 2018. PMID: 30275898
Porto A, Peralta JM, Blackburn NB, Blangero J. Reliability of genomic predictions of complex human phenotypes. BMC Proc. 2018 Sep 17;12(Suppl 9):51. doi: 10.1186/s12919-018-0138-5. eCollection 2018. PMID: 30275897
Ramstetter MD, Shenoy SA, Dyer TD, Lehman DM, Curran JE, Duggirala R, Blangero J, Mezey JG, Williams AL. Inferring identical-by-descent sharing of sample ancestors promotes high-resolution relative detection. Am J Hum Genet. 2018 Jul 5;103(1):30-44. doi: 10.1016/j.ajhg.2018.05.008. Epub 2018 Jun 21. PMID: 29937093
Schmitt CA, Service SK, Jasinska AJ, Dyer TD, Jorgensen MJ, Cantor RM, Weinstock GM, Blangero J, Kaplan JR, Freimer NB.  Obesity and obesogenic growth are both highly heritable and modified by diet in a nonhuman primate model, the African green monkey (Chlorocebus aethiops sabaeus).  Int J Obes (Lond). 2018 Apr;42(4):765-774. doi: 10.1038/ijo.2017.301. Epub 2017 Dec 6.  PMID:29211707
Blackburn NB, Marthick JR, Banks A, Charlesworth JC, Marsden KA, Lowenthal RM, Blangero J, Dickinson JL. Evaluating a CLL susceptibility variant in ITGB2 in families with multiple sub-types of hematological malignancies. Blood. Jul 6;130(1):86-88.. doi: 10.1182/blood-2017-03-774232. Epub 2017 May 10. PMID:28490571
Chu AY, Deng X, Fisher VA, Drong A, Zhang Y, Feitosa MF, Liu CT, Weeks O, Choh AC, Duan Q, Dyer TD, Eicher JD, Guo X, Heard-Costa NL, Kacprowski T, Kent JW Jr, Lange LA, Liu X, Lohman K, Lu L, Mahajan A, O'Connell JR, Parihar A, Peralta JM, Smith AV, Zhang Y, Homuth G, Kissebah AH, Kullberg J, Laqua R, Launer LJ, Nauck M, Olivier M, Peyser PA, Terry JG, Wojczynski MK, Yao J, Bielak LF, Blangero J, Borecki IB, Bowden DW, Carr JJ, Czerwinski SA, Ding J, Friedrich N, Gudnason V, Harris TB, Ingelsson E, Johnson AD, Kardia SL, Langefeld CD, Lind L, Liu Y, Mitchell BD, Morris AP, Mosley TH Jr, Rotter JI, Shuldiner AR, Towne B, Völzke H, Wallaschofski H, Wilson JG, Allison M, Lindgren CM, Goessling W, Cupples LA, Steinhauser ML, Fox CS. Multiethnic genome-wide meta-analysis of ectopic fat depots identifies loci associated with adipocyte development and differentiation. Nat Genet. 2017 Jan;49(1):125-130. doi: 10.1038/ng.3738. Epub 2016 Dec 5. PMID:27918534 
Farook VS, Reddivari L, Mummidi S, Puppala S, Arya R, Lopez-Alvarenga JC, Fowler SP, Chittoor G, Resendez RG, Kumar BM, Comuzzie AG, Curran JE, Lehman DM, Jenkinson CP, Lynch JL, DeFronzo RA, Blangero J, Hale DE, Duggirala R, Vanamala JK. Genetics of serum carotenoid concentrations and their correlation with obesity-related traits in Mexican American children. Am J Clin Nutr. 2017 Jul; 106(1):52-58. doi: 10.3945/ajcn.116.144006. Epub 2017 May 17. PMID:28515064
Flannick J, Fuchsberger C, Mahajan A, Teslovich TM, Agarwala V, Gaulton KJ, Caulkins L, Koesterer R, Ma C, Moutsianas L, McCarthy DJ, Rivas MA, Perry JRB, Sim X, Blackwell TW, Robertson NR, Rayner NW, Cingolani P, Locke AE, Tajes JF, Highland HM, Dupuis J, Chines PS, Lindgren CM, Hartl C, Jackson AU, Chen H, Huyghe JR, van de Bunt M, Pearson RD, Kumar A, Müller-Nurasyid M, Grarup N, Stringham HM, Gamazon ER, Lee J, Chen Y, Scott RA, Below JE, Chen P, Huang J, Go MJ, Stitzel ML, Pasko D, Parker SCJ, Varga TV, Green T, Beer NL, Day-Williams AG, Ferreira T, Fingerlin T, Horikoshi M, Hu C, Huh I, Ikram MK, Kim BJ, Kim Y, Kim YJ, Kwon MS, Lee J, Lee S, Lin KH, Maxwell TJ, Nagai Y, Wang X, Welch RP, Yoon J, Zhang W, Barzilai N, Voight BF, Han BG, Jenkinson CP, Kuulasmaa T, Kuusisto J, Manning A, Ng MCY, Palmer ND, Balkau B, Stančáková A, Abboud HE, Boeing H, Giedraitis V, Prabhakaran D, Gottesman O, Scott J, Carey J, Kwan P, Grant G, Smith JD, Neale BM, Purcell S, Butterworth AS, Howson JMM, Lee HM, Lu Y, Kwak SH, Zhao W, Danesh J, Lam VKL, Park KS, Saleheen D, So WY, Tam CHT, Afzal U, Aguilar D, Arya R, Aung T, Chan E, Navarro C, Cheng CY, Palli D, Correa A, Curran JE, Rybin D, Farook VS, Fowler SP, Freedman BI, Griswold M, Hale DE, Hicks PJ, Khor CC, Kumar S, Lehne B, Thuillier D, Lim WY, Liu J, Loh M, Musani SK, Puppala S, Scott WR, Yengo L, Tan ST, Taylor HA, Thameem F, Wilson G, Wong TY, Njølstad PR, Levy JC, Mangino M, Bonnycastle LL, Schwarzmayr T, Fadista J, Surdulescu GL, Herder C, Groves CJ, Wieland T, Bork-Jensen J, Brandslund I, Christensen C, Koistinen HA, Doney ASF, Kinnunen L, Esko T, Farmer AJ, Hakaste L, Hodgkiss D, Kravic J, Lyssenko V, Hollensted M, Jørgensen ME, Jørgensen T, Ladenvall C, Justesen JM, Käräjämäki A, Kriebel J, Rathmann W, Lannfelt L, Lauritzen T, Narisu N, Linneberg A, Melander O, Milani L, Neville M, Orho-Melander M, Qi L, Qi Q, Roden M, Rolandsson O, Swift A, Rosengren AH, Stirrups K, Wood AR, Mihailov E, Blancher C, Carneiro MO, Maguire J, Poplin R, Shakir K, Fennell T, DePristo M, de Angelis MH, Deloukas P, Gjesing AP, Jun G, Nilsson P, Murphy J, Onofrio R, Thorand B, Hansen T, Meisinger C, Hu FB, Isomaa B, Karpe F, Liang L, Peters A, Huth C, O'Rahilly SP, Palmer CNA, Pedersen O, Rauramaa R, Tuomilehto J, Salomaa V, Watanabe RM, Syvänen AC, Bergman RN, Bharadwaj D, Bottinger EP, Cho YS, Chandak GR, Chan JC, Chia KS, Daly MJ, Ebrahim SB, Langenberg C, Elliott P, Jablonski KA, Lehman DM, Jia W, Ma RCW, Pollin TI, Sandhu M, Tandon N, Froguel P, Barroso I, Teo YY, Zeggini E, Loos RJF, Small KS, Ried JS, DeFronzo RA, Grallert H, Glaser B, Metspalu A, Wareham NJ, Walker M, Banks E, Gieger C, Ingelsson E, Im HK, Illig T, Franks PW, Buck G, Trakalo J, Buck D, Prokopenko I, Mägi R, Lind L, Farjoun Y, Owen KR, Gloyn AL, Strauch K, Tuomi T, Kooner JS, Lee JY, Park T, Donnelly P, Morris AD, Hattersley AT, Bowden DW, Collins FS, Atzmon G, Chambers JC, Spector TD, Laakso M, Strom TM, Bell GI, Blangero J, Duggirala R, Tai ES, McVean G, Hanis CL, Wilson JG, Seielstad M, Frayling TM, Meigs JB, Cox NJ, Sladek R, Lander ES, Gabriel S, Mohlke KL, Meitinger T, Groop L, Abecasis G, Scott LJ, Morris AP, Kang HM, Altshuler D, Burtt NP, Florez JC, Boehnke M, McCarthy MI. Sequence data and association statistics from 12,940 type 2 diabetes cases and controls. Sci Data. 2017 Dec 19; 4:170179. doi: 10.1038/sdata.2017.179.PMID: 29257133
Graff M, Scott RA, Justice AE, Young KL, Feitosa MF, Barata L, Winkler TW, Chu AY, Mahajan A, Hadley D, Xue L, Workalemahu T, Heard-Costa NL, den Hoed M, Ahluwalia TS, Qi Q, Ngwa JS, Renström F, Quaye L, Eicher JD, Hayes JE, Cornelis M, Kutalik Z, Lim E, Luan J, Huffman JE, Zhang W, Zhao W, Griffin PJ, Haller T, Ahmad S, Marques-Vidal PM, Bien S, Yengo L, Teumer A, Smith AV, Kumari M, Harder MN, Justesen JM, Kleber ME, Hollensted M, Lohman K, Rivera NV, Whitfield JB, Zhao JH, Stringham HM, Lyytikäinen LP, Huppertz C, Willemsen G, Peyrot WJ, Wu Y, Kristiansson K, Demirkan A, Fornage M, Hassinen M, Bielak LF, Cadby G, Tanaka T, Mägi R, van der Most PJ, Jackson AU, Bragg-Gresham JL, Vitart V, Marten J, Navarro P, Bellis C, Pasko D, Johansson Å, Snitker S, Cheng YC, Eriksson J, Lim U, Aadahl M, Adair LS, Amin N, Balkau B, Auvinen J, Beilby J, Bergman RN, Bergmann S, Bertoni AG, Blangero J, Bonnefond A, Bonnycastle LL, Borja JB, Brage S, Busonero F, Buyske S, Campbell H, Chines PS, Collins FS, Corre T, Smith GD, Delgado GE, Dueker N, Dörr M, Ebeling T, Eiriksdottir G, Esko T, Faul JD, Fu M, Færch K, Gieger C, Gläser S, Gong J, Gordon-Larsen P, Grallert H, Grammer TB, Grarup N, van Grootheest G, Harald K, Hastie ND, Havulinna AS, Hernandez D, Hindorff L, Hocking LJ, Holmens OL, Holzapfel C, Hottenga JJ, Huang J, Huang T, Hui J, Huth C, Hutri-Kähönen N, James AL, Jansson JO, Jhun MA, Juonala M, Kinnunen L, Koistinen HA, Kolcic I, Komulainen P, Kuusisto J, Kvaløy K, Kähönen M, Lakka TA, Launer LJ, Lehne B, Lindgren CM, Lorentzon M, Luben R, Marre M, Milaneschi Y, Monda KL, Montgomery GW, De Moor MHM, Mulas A, Müller-Nurasyid M, Musk AW, Männikkö R, Männistö S, Narisu N, Nauck M, Nettleton JA, Nolte IM, Oldehinkel AJ, Olden M, Ong KK, Padmanabhan S, Paternoster L, Perez J, Perola M, Peters A, Peters U, Peyser PA, Prokopenko I, Puolijoki H, Raitakari OT, Rankinen T, Rasmussen-Torvik LJ, Rawal R, Ridker PM, Rose LM, Rudan I, Sarti C, Sarzynski MA, Savonen K, Scott WR, Sanna S, Shuldiner AR, Sidney S, Silbernagel G, Smith BH, Smith JA, Snieder H, Stančáková A, Sternfeld B, Swift AJ, Tammelin T, Tan ST, Thorand B, Thuillier D, Vandenput L, Vestergaard H, van Vliet-Ostaptchouk JV, Vohl MC, Völker U, Waeber G, Walker M, Wild S, Wong A, Wright AF, Zillikens MC, Zubair N, Haiman CA, Lemarchand L, Gyllensten U, Ohlsson C, Hofman A, Rivadeneira F, Uitterlinden AG, Pérusse L, Wilson JF, Hayward C, Polasek O, Cucca F, Hveem K, Hartman CA, Tönjes A, Bandinelli S, Palmer LJ, Kardia SLR, Rauramaa R, Sørensen TIA, Tuomilehto J, Salomaa V, Penninx BWJH, de Geus EJC, Boomsma DI, Lehtimäki T, Mangino M, Laakso M, Bouchard C, Martin NG, Kuh D, Liu Y, Linneberg A, März W, Strauch K, Kivimäki M, Harris TB, Gudnason V, Völzke H, Qi L, Järvelin MR, Chambers JC, Kooner JS, Froguel P, Kooperberg C, Vollenweider P, Hallmans G, Hansen T, Pedersen O, Metspalu A, Wareham NJ, Langenberg C, Weir DR, Porteous DJ, Boerwinkle E, Chasman DI; CHARGE Consortium; EPIC-InterAct Consortium; PAGE Consortium, Abecasis GR, Barroso I, McCarthy MI, Frayling TM, O'Connell JR, van Duijn CM, Boehnke M, Heid IM, Mohlke KL, Strachan DP, Fox CS, Liu CT, Hirschhorn JN, Klein RJ, Johnson AD, Borecki IB, Franks PW, North KE, Cupples LA, Loos RJF, Kilpeläinen TO. Genome-wide physical activity interactions in adiposity - A meta-analysis of 200,452 adults. PLoS Genet. 2017 Apr 27;13(4): e1006528. doi: 10.1371/journal.pgen.1006528. eCollection 2017 Apr. PMID:28448500 
Guadalupe T, Mathias SR, vanErp TGM, Whelan CD, Zwiers MP, Abe Y, Abramovic L, Agartz I, Andreassen OA, Arias-Vásquez A, Aribisala BS, Armstrong NJ, Arolt V, Artiges E, Ayesa-Arriola R, Baboyan VG, Banaschewski T, Barker G, Bastin ME, Baune BT, Blangero J, Bokde ALW, Boedhoe PSW, Bose A, Brem S, Brodaty H, Bromberg U, Brooks S, Büchel C, Buitelaar J, Calhoun VD, Cannon DM, Cattrell A, Cheng Y, Conrod PJ, Conzelmann A, Corvin A, Crespo-Facorro B, Crivello F, Dannlowski U, de Zubicaray GI, de Zwarte SMC, Deary IJ, Desrivières S, Doan NT, Donohoe G, Dørum ES, Ehrlich S, Espeseth T, Fernández G, Flor H, Fouche JP, Frouin V, Fukunaga M, Gallinat J, Garavan H, Gill M, Suarez AG, Gowland P, Grabe HJ, Grotegerd D, Gruber O, Hagenaars S, Hashimoto R, Hauser TU, Heinz A, Hibar DP, Hoekstra PJ, Hoogman M, Howells FM, Hu H, Hulshoff Pol HE, Huyser C, Ittermann B, Jahanshad N, Jönsson EG, Jurk S, Kahn RS, Kelly S, Kraemer B, Kugel H, Kwon JS, Lemaitre H, Lesch KP, Lochner C, Luciano M, Marquand AF, Martin NG, Martínez-Zalacaín I, Martinot JL, Mataix-Cols D, Mather K, McDonald C, McMahon KL, Medland SE, Menchón JM, Morris DW, Mothersill O, Maniega SM, Mwangi B, Nakamae T, Nakao T, Narayanaswaamy JC, Nees F, Nordvik JE, Onnink AMH, Opel N, Ophoff R, Paillère Martinot ML, Papadopoulos Orfanos D, Pauli P, Paus T, Poustka L, Reddy JY, Renteria ME, Roiz-Santiáñez R, Roos A, Royle NA, Sachdev P, Sánchez-Juan P, Schmaal L, Schumann G, Shumskaya E, Smolka MN, Soares JC, Soriano-Mas C, Stein DJ, Strike LT, Toro R, Turner JA, Tzourio-Mazoyer N, Uhlmann A, Hernández MV, van den Heuvel OA, van der Meer D, van Haren NEM, Veltman DJ, Venkatasubramanian G, Vetter NC, Vuletic D, Walitza S, Walter H, Walton E, Wang Z, Wardlaw J, Wen W, Westlye LT, Whelan R, Wittfeld K, Wolfers T, Wright MJ, Xu J, Xu X, Yun JY, Zhao J, Franke B, Thompson PM, Glahn DC, Mazoyer B, Fisher SE, Francks C. Human subcortical brain asymmetries in 15,847 people worldwide reveal effects of age and sex. Brain Imaging Behav. 2017 Oct;11(5):1497-1514. doi: 10.1007/s11682-016-9629-z. PMID: 27738994
Hibar DP, Adams HH, Jahanshad N, Chauhan G, Stein JL, Hofer E, Renteria ME, Bis JC, Arias-Vasquez A, Ikram MK, Desrivières S, Vernooij MW, Abramovic L, Alhusaini S, Amin N, Andersson M, Arfanakis K, Aribisala BS, Armstrong NJ, Athanasiu L, Axelsson T, Beecham AH, Beiser A, Bernard M, Blanton SH, Bohlken MM, Boks MP, Bralten J, Brickman AM, Carmichael O, Chakravarty MM, Chen Q, Ching CR, Chouraki V, Cuellar-Partida G, Crivello F, Den Braber A, Doan NT, Ehrlich S, Giddaluru S, Goldman AL, Gottesman RF, Grimm O, Griswold ME, Guadalupe T, Gutman BA, Hass J, Haukvik UK, Hoehn D, Holmes AJ, Hoogman M, Janowitz D, Jia T, Jørgensen KN, Karbalai N, Kasperaviciute D, Kim S, Klein M, Kraemer B, Lee PH, Liewald DC, Lopez LM, Luciano M, Macare C, Marquand AF, Matarin M, Mather KA, Mattheisen M, McKay DR, Milaneschi Y, Muñoz Maniega S, Nho K, Nugent AC, Nyquist P, Loohuis LM, Oosterlaan J, Papmeyer M, Pirpamer L, Pütz B, Ramasamy A, Richards JS, Risacher SL, Roiz-Santiañez R, Rommelse N, Ropele S, Rose EJ, Royle NA, Rundek T, Sämann PG, Saremi A, Satizabal CL, Schmaal L, Schork AJ, Shen L, Shin J, Shumskaya E, Smith AV, Sprooten E, Strike LT, Teumer A, Tordesillas-Gutierrez D, Toro R, Trabzuni D, Trompet S, Vaidya D, Van der Grond J, Van der Lee SJ, Van der Meer D, Van Donkelaar MM, Van Eijk KR, Van Erp TG, Van Rooij D, Walton E, Westlye LT, Whelan CD, Windham BG, Winkler AM, Wittfeld K, Woldehawariat G, Wolf C, Wolfers T, Yanek LR, Yang J, Zijdenbos A, Zwiers MP, Agartz I, Almasy L, Ames D, Amouyel P, Andreassen OA, Arepalli S, Assareh AA, Barral S, Bastin ME, Becker DM, Becker JT, Bennett DA, Blangero J, van Bokhoven H, Boomsma DI, Brodaty H, Brouwer RM, Brunner HG, Buckner RL, Buitelaar JK, Bulayeva KB, Cahn W, Calhoun VD, Cannon DM, Cavalleri GL, Cheng CY, Cichon S, Cookson MR, Corvin A, Crespo-Facorro B, Curran JE, Czisch M, Dale AM, Davies GE, De Craen AJ, De Geus EJ, De Jager PL, De Zubicaray GI, Deary IJ, Debette S, DeCarli C, Delanty N, Depondt C, DeStefano A, Dillman A, Djurovic S, Donohoe G, Drevets WC, Duggirala R, Dyer TD, Enzinger C, Erk S, Espeseth T, Fedko IO, Fernández G, Ferrucci L, Fisher SE, Fleischman DA, Ford I, Fornage M, Foroud TM, Fox PT, Francks C, Fukunaga M, Gibbs JR, Glahn DC, Gollub RL, Göring HH, Green RC, Gruber O, Gudnason V, Guelfi S, Håberg AK, Hansell NK, Hardy J, Hartman CA, Hashimoto R, Hegenscheid K, Heinz A, Le Hellard S, Hernandez DG, Heslenfeld DJ, Ho BC, Hoekstra PJ, Hoffmann W, Hofman A, Holsboer F, Homuth G, Hosten N, Hottenga JJ, Huentelman M, Pol HE, Ikeda M, Jack CR Jr, Jenkinson M, Johnson R, Jönsson EG, Jukema JW, Kahn RS, Kanai R, Kloszewska I, Knopman DS, Kochunov P, Kwok JB, Lawrie SM, Lemaître H, Liu X, Longo DL, Lopez OL, Lovestone S, Martinez O, Martinot JL, Mattay VS, McDonald C, McIntosh AM, McMahon FJ, McMahon KL, Mecocci P, Melle I, Meyer-Lindenberg A, Mohnke S, Montgomery GW, Morris DW, Mosley TH, Mühleisen TW, Müller-Myhsok B, Nalls MA, Nauck M, Nichols TE, Niessen WJ, Nöthen MM, Nyberg L, Ohi K, Olvera RL, Ophoff RA, Pandolfo M, Paus T, Pausova Z, Penninx BW, Pike GB, Potkin SG, Psaty BM, Reppermund S, Rietschel M, Roffman JL, Romanczuk-Seiferth N, Rotter JI, Ryten M, Sacco RL, Sachdev PS, Saykin AJ, Schmidt R, Schmidt H, Schofield PR, Sigursson S, Simmons A, Singleton A, Sisodiya SM, Smith C, Smoller JW, Soininen H, Steen VM, Stott DJ, Sussmann JE, Thalamuthu A, Toga AW, Traynor BJ, Troncoso J, Tsolaki M, Tzourio C, Uitterlinden AG, Hernández MC, Van der Brug M, van der Lugt A, van der Wee NJ, Van Haren NE, van 't Ent D, Van Tol MJ, Vardarajan BN, Vellas B, Veltman DJ, Völzke H, Walter H, Wardlaw JM, Wassink TH, Weale ME, Weinberger DR, Weiner MW, Wen W, Westman E, White T, Wong TY, Wright CB, Zielke RH, Zonderman AB, Martin NG, Van Duijn CM, Wright MJ, Longstreth WT, Schumann G, Grabe HJ, Franke B, Launer LJ, Medland SE, Seshadri S, Thompson PM, Ikram MA. Novel genetic loci associated with hippocampal volume. Nat Commun. 2017 Jan 18; 8:13624. doi: 10.1038/ncomms13624. PMID:28098162 
Hodgson K, Almasy L, Knowles EE, Kent JW Jr, Curran JE, Dyer TD, Göring HH, Olvera RL, Woolsey MD, Duggirala R, Fox PT, Blangero J, Glahn DC. The genetic basis of the comorbidity between cannabis use and major depression. Addiction. 2017 Jan;112(1):113-123. doi: 10.1111/add.13558. Epub 2016 Sep 26. PMID:27517884
Hodgson K, Carless MA, Kulkarni H, Curran JE, Sprooten E, Knowles EE, Mathias S, Göring HHH, Yao N, Olvera RL, Fox PT, Almasy L, Duggirala R, Blangero J, Glahn DC. Epigenetic age acceleration assessed with human white-matter images. J Neurosci. 2017 May 3;37(18):4735-4743. doi: 10.1523/JNEUROSCI.0177-17.2017. Epub 2017 Apr 6. PMID:28385874 
Hodgson K, Poldrack RA, Curran JE, Knowles EE, Mathias S, Göring HHH, Yao N, Olvera RL, Fox PT, Almasy L, Duggirala R, Barch DM, Blangero J, Glahn DC. Shared genetic factors influence head motion during MRI and Body Mass Index. Cereb Cortex. 2017 Dec 1;27(12):5539-5546. doi: 10.1093/cercor/bhw321. PMID 27744290
Jasinska AJ, Zelaya I, Service SK, Peterson CB, Cantor RM, Choi OW, DeYoung J, Eskin E, Fairbanks LA, Fears S, Furterer AE, Huang YS, Ramensky V, Schmitt CA, Svardal H, Jorgensen MJ, Kaplan JR, Villar D, Aken BL, Flicek P, Nag R, Wong ES, Blangero J, Dyer TD, Bogomolov M, Benjamini Y, Weinstock GM, Dewar K, Sabatti C, Wilson RK, Jentsch JD, Warren W, Coppola G, Woods RP, Freimer NB. Genetic variation and gene expression across multiple tissues and developmental stages in a nonhuman primate. Nat Genet. 2017 Dec;49(12):1714-1721. doi: 10.1038/ng.3959. Epub 2017 Oct 30. PMID: 29083405
Justice AE, Winkler TW, Feitosa MF, Graff M, Fisher VA, Young K, Barata L, Deng X, Czajkowski J, Hadley D, Ngwa JS, Ahluwalia TS, Chu AY, Heard-Costa NL, Lim E, Perez J, Eicher JD, Kutalik Z, Xue L, Mahajan A, Renström F, Wu J, Qi Q, Ahmad S, Alfred T, Amin N, Bielak LF, Bonnefond A, Bragg J, Cadby G, Chittani M, Coggeshall S, Corre T, Direk N, Eriksson J, Fischer K, Gorski M, Neergaard Harder M, Horikoshi M, Huang T, Huffman JE, Jackson AU, Justesen JM, Kanoni S, Kinnunen L, Kleber ME, Komulainen P, Kumari M, Lim U, Luan J, Lyytikäinen LP, Mangino M, Manichaikul A, Marten J, Middelberg RPS, Müller-Nurasyid M, Navarro P, Pérusse L, Pervjakova N, Sarti C, Smith AV, Smith JA, Stančáková A, Strawbridge RJ, Stringham HM, Sung YJ, Tanaka T, Teumer A, Trompet S, van der Laan SW, van der Most PJ, Van Vliet-Ostaptchouk JV, Vedantam SL, Verweij N, Vink JM, Vitart V, Wu Y, Yengo L, Zhang W, Hua Zhao J, Zimmermann ME, Zubair N, Abecasis GR, Adair LS, Afaq S, Afzal U, Bakker SJL, Bartz TM, Beilby J, Bergman RN, Bergmann S, Biffar R, Blangero J, Boerwinkle E, Bonnycastle LL, Bottinger E, Braga D, Buckley BM, Buyske S, Campbell H, Chambers JC, Collins FS, Curran JE, de Borst GJ, de Craen AJM, de Geus EJC, Dedoussis G, Delgado GE, den Ruijter HM, Eiriksdottir G, Eriksson AL, Esko T, Faul JD, Ford I, Forrester T, Gertow K, Gigante B, Glorioso N, Gong J, Grallert H, Grammer TB, Grarup N, Haitjema S, Hallmans G, Hamsten A, Hansen T, Harris TB, Hartman CA, Hassinen M, Hastie ND, Heath AC, Hernandez D, Hindorff L, Hocking LJ, Hollensted M, Holmen OL, Homuth G, Jan Hottenga J, Huang J, Hung J, Hutri-Kähönen N, Ingelsson E, James AL, Jansson JO, Jarvelin MR, Jhun MA, Jørgensen ME, Juonala M, Kähönen M, Karlsson M, Koistinen HA, Kolcic I, Kolovou G, Kooperberg C, Krämer BK, Kuusisto J, Kvaløy K, Lakka TA, Langenberg C, Launer LJ, Leander K, Lee NR, Lind L, Lindgren CM, Linneberg A, Lobbens S, Loh M, Lorentzon M, Luben R, Lubke G, Ludolph-Donislawski A, Lupoli S, Madden PAF, Männikkö R, Marques-Vidal P, Martin NG, McKenzie CA, McKnight B, Mellström D, Menni C, Montgomery GW, Musk AB, Narisu N, Nauck M, Nolte IM, Oldehinkel AJ, Olden M, Ong KK, Padmanabhan S, Peyser PA, Pisinger C, Porteous DJ, Raitakari OT, Rankinen T, Rao DC, Rasmussen-Torvik LJ, Rawal R, Rice T, Ridker PM, Rose LM, Bien SA, Rudan I, Sanna S, Sarzynski MA, Sattar N, Savonen K, Schlessinger D, Scholtens S, Schurmann C, Scott RA, Sennblad B, Siemelink MA, Silbernagel G, Slagboom PE, Snieder H, Staessen JA, Stott DJ, Swertz MA, Swift AJ, Taylor KD, Tayo BO, Thorand B, Thuillier D, Tuomilehto J, Uitterlinden AG, Vandenput L, Vohl MC, Völzke H, Vonk JM, Waeber G, Waldenberger M, Westendorp RGJ, Wild S, Willemsen G, Wolffenbuttel BHR, Wong A, Wright AF, Zhao W, Zillikens MC, Baldassarre D, Balkau B, Bandinelli S, Böger CA, Boomsma DI, Bouchard C, Bruinenberg M, Chasman DI, Chen YD, Chines PS, Cooper RS, Cucca F, Cusi D, Faire U, Ferrucci L, Franks PW, Froguel P, Gordon-Larsen P, Grabe HJ, Gudnason V, Haiman CA, Hayward C, Hveem K, Johnson AD, Wouter Jukema J, Kardia SLR, Kivimaki M, Kooner JS, Kuh D, Laakso M, Lehtimäki T, Marchand LL, März W, McCarthy MI, Metspalu A, Morris AP, Ohlsson C, Palmer LJ, Pasterkamp G, Pedersen O, Peters A, Peters U, Polasek O, Psaty BM, Qi L, Rauramaa R, Smith BH, Sørensen TIA, Strauch K, Tiemeier H, Tremoli E, van der Harst P, Vestergaard H, Vollenweider P, Wareham NJ, Weir DR, Whitfield JB, Wilson JF, Tyrrell J, Frayling TM, Barroso I, Boehnke M, Deloukas P, Fox CS, Hirschhorn JN, Hunter DJ, Spector TD, Strachan DP, van Duijn CM, Heid IM, Mohlke KL, Marchini J, Loos RJF, Kilpeläinen TO, Liu CT, Borecki IB, North KE, Cupples LA. Genome-wide meta-analysis of 241,258 adults accounting for smoking behaviour identifies novel loci for obesity traits. Nat Commun. 2017 Apr 26; 8:14977. doi: 10.1038/ncomms14977. PMID: 28443625
Knowles EE, Huynh K, Meikle PJ, Göring HH, Olvera RL, Mathias SR, Duggirala R, Almasy L, Blangero J, Curran JE, Glahn DC. The lipidome in major depressive disorder: Shared genetic influence for ether-phosphatidylcholines, a plasma-based phenotype related to inflammation, and disease risk. Eur Psychiatry. 2017 Feb 21; 43:44-50. doi: 10.1016/j.eurpsy.2017.02.479. [Epub ahead of print] PMID:28365467
Knowles EE, Meikle PJ, Huynh K, Göring HH, Olvera RL, Mathias SR, Duggirala R, Almasy L, Blangero J, Curran JE, Glahn DC. Serum phosphatidylinositol as a biomarker for bipolar disorder liability. Bipolar Disord. 2017 Mar;19(2):107-115. doi: 10.1111/bdi.12468. Epub 2017 Feb 23. PMID:28230325
Kulkarni H, Mamtani M, Wong G, Weir JM, Barlow CK, Dyer TD, Almasy L, Mahaney MC, Comuzzie AG, Duggirala R, Meikle PJ, Blangero J, Curran JE. Genetic correlation of the plasma lipidome with type 2 diabetes, prediabetes and insulin resistance in Mexican American families. BMC Genet.2017 May 19;18(1):48. doi: 10.1186/s12863-017-0515-5. PMID:28525987 
Kulkarni H, Mamtani M, Blangero J, Curran JE. Lipidomics in the study of hypertension in metabolic syndrome. Curr Hypertens Rep. 2017 Jan;19(1):7. doi: 10.1007/s11906-017-0705-6. Review. PMID:28168678
Lake NJ, Taylor RL, Trahair H, Harikrishnan KN, Curran JE, Almeida M, Kulkarni H, Mukhamedova N, Hoang A, Low H, Murphy AJ, Johnson MP, Dyer TD, Mahaney MC, Göring HHH, Moses EK, Sviridov D, Blangero J, Jowett JBM, Bozaoglu K. TRAK2, a novel regulator of ABCA1 expression, cholesterol efflux and HDL biogenesis. Eur Heart J. 2017 Dec 21;38(48):3579-3587. doi: 10.1093/eurheartj/ehx315. PMID: 28655204
Manning A, Highland HM, Gasser J, Sim X, Tukiainen T, Fontanillas P, Grarup N, Rivas MA, Mahajan A, Locke AE, Cingolani P, Pers TH, Viñuela A, Brown AA, Wu Y, Flannick J, Fuchsberger C, Gamazon ER, Gaulton KJ, Im HK, Teslovich TM, Blackwell TW, Bork-Jensen J, Burtt NP, Chen Y, Green T, Hartl C, Kang HM, Kumar A, Ladenvall C, Ma C, Moutsianas L, Pearson RD, Perry JR, Rayner NW, Robertson NR, Scott LJ, van de Bunt M, Eriksson JG, Jula A, Koskinen S, Lehtimäki T, Palotie A, Raitakari OT, Jacobs SB, Wessel J, Chu AY, Scott RA, Goodarzi MO, Blancher C, Buck G, Buck D, Chines PS, Gabriel S, Gjesing AP, Groves CJ, Hollensted M, Huyghe JR, Jackson AU, Jun G, Justesen JM, Mangino M, Murphy J, Neville M, Onofrio R, Small KS, Stringham HM, Trakalo J, Banks E, Carey J, Carneiro MO, DePristo M, Farjoun Y, Fennell T, Goldstein JI, Grant G, Hrabé de Angelis M, Maguire J, Neale BM, Poplin R, Purcell S, Schwarzmayr T, Shakir K, Smith JD, Strom TM, Wieland T, Lindstrom J, Brandslund I, Christensen C, Surdulescu GL, Lakka TA, Doney AS, Nilsson P, Wareham NJ, Langenberg C, Varga TV, Franks PW, Rolandsson O, Rosengren AH, Farook VS, Thameem F, Puppala S, Kumar S, Lehman DM, Jenkinson CP, Curran JE, Hale DE, Fowler SP, Arya R, DeFronzo RA, Abboud HE, Syvänen AC, Hicks PJ, Palmer ND, Ng MC, Bowden DW, Freedman BI, Esko T, Mägi R, Milani L, Mihailov E, Metspalu A, Narisu N, Kinnunen L, Bonnycastle LL, Swift A, Pasko D, Wood AR, Fadista J, Pollin TI, Barzilai N, Atzmon G, Glaser B, Thorand B, Strauch K, Peters A, Roden M, Müller-Nurasyid M, Liang L, Kriebel J, Illig T, Grallert H, Gieger C, Meisinger C, Lannfelt L, Musani SK, Griswold M, Taylor HA Jr, Wilson G Sr, Correa A, Oksa H, Scott WR, Afzal U, Tan ST, Loh M, Chambers JC, Sehmi J, Kooner JS, Lehne B, Cho YS, Lee JY, Han BG, Käräjämäki A, Qi Q, Qi L, Huang J, Hu FB, Melander O, Orho-Melander M, Below JE, Aguilar D, Wong TY, Liu J, Khor CC, Chia KS, Lim WY, Cheng CY, Chan E, Tai ES, Aung T, Linneberg A, Isomaa B, Meitinger T, Tuomi T, Hakaste L, Kravic J, Jørgensen ME, Lauritzen T, Deloukas P, Stirrups KE, Owen KR, Farmer AJ, Frayling TM, O'Rahilly SP, Walker M, Levy JC, Hodgkiss D, Hattersley AT, Kuulasmaa T, Stančáková A, Barroso I, Bharadwaj D, Chan J, Chandak GR, Daly MJ, Donnelly PJ, Ebrahim SB, Elliott P, Fingerlin T, Froguel P, Hu C, Jia W, Ma RC, McVean G, Park T, Prabhakaran D, Sandhu M, Scott J, Sladek R, Tandon N, Teo YY, Zeggini E, Watanabe RM, Koistinen HA, Kesaniemi YA, Uusitupa M, Spector TD, Salomaa V, Rauramaa R, Palmer CN, Prokopenko I, Morris AD, Bergman RN, Collins FS, Lind L, Ingelsson E, Tuomilehto J, Karpe F, Groop L, Jørgensen T, Hansen T, Pedersen O, Kuusisto J, Abecasis G, Bell GI, Blangero J, Cox NJ, Duggirala R, Seielstad M, Wilson JG, Dupuis J, Ripatti S, Hanis CL, Florez JC, Mohlke KL, Meigs JB, Laakso M, Morris AP, Boehnke M, Altshuler D, McCarthy MI, Gloyn AL, Lindgren CM. A low-frequency inactivating Akt2variant enriched in the Finnish population is associated with fasting insulin levels and type 2 diabetes risk. Diabetes. 2017 Jul;66(7):2019-2032. doi: 10.2337/db16-1329. Epub 2017 Mar 24. PMID:28341696 
Mathias SR, Knowles EEM, Barrett J, Leach O, Buccheri S, Beetham T, Blangero J, Poldrack RA, Glahn DC. The processing-speed impairment in psychosis is more than just accelerated aging. Schizophr Bull. 2017 Jul 1;43(4):814-823. doi: 10.1093/schbul/sbw168. PMID: 28062652
McCarthy NS, Melton PE, Ward SV, Allan SM, Dragovic M, Clark ML, Morar B, Rubio JP, Blangero J, Badcock JC, Morgan VA, Moses EK, Jablensky A. Exome array analysis suggests an increased variant burden in families with schizophrenia. Schizophr Res. 2017 Jul; 185:9-16. doi: 10.1016/j.schres.2016.12.007. Epub 2016 Dec 9. PMID: 27939555
Mercader JM, Liao RG, Bell AD, Dymek Z, Estrada K, Tukiainen T, Huerta-Chagoya A, Moreno-Macías H, Jablonski KA, Hanson RL, Walford GA, Moran I, Chen L, Agarwala V, Ordoñez-Sánchez ML, Rodríguez-Guillen R, Rodríguez-Torres M, Segura-Kato Y, García-Ortiz H, Centeno-Cruz F, Barajas-Olmos F, Caulkins L, Puppala S, Fontanillas P, Williams AL, Bonàs-Guarch S, Hartl C, Ripke S; Diabetes Prevention Program Research Group, Tooley K, Lane J, Zerrweck C, Martínez-Hernández A, Córdova EJ, Mendoza-Caamal E, Contreras-Cubas C, González-Villalpando ME, Cruz-Bautista I, Muñoz-Hernández L, Gómez-Velasco D, Alvirde U, Henderson BE, Wilkens LR, Le Marchand L, Arellano-Campos O, Riba L, Harden M; Broad Genomics Platform, Gabriel S; T2D-GENES Consortium, Abboud HE, Cortes ML, Revilla-Monsalve C, Islas-Andrade S, Soberon X, Curran JE, Jenkinson CP, DeFronzo RA, Lehman DM, Hanis CL, Bell GI, Boehnke M, Blangero J, Duggirala R, Saxena R, MacArthur D, Ferrer J, McCarroll SA, Torrents D, Knowler WC, Baier LJ, Burtt N, González-Villalpando C, Haiman CA, Aguilar-Salinas CA, Tusié-Luna T, Flannick J, Jacobs SBR, Orozco L, Altshuler D, Florez JC. A loss-of-function splice acceptor variant in IGF2 is protective for Type 2 Diabetes. SIGMA T2D Genetics Consortium. Diabetes. 2017 Nov;66(11):2903-2914. doi: 10.2337/db17-0187. Epub 2017 Aug 24. PMID: 28838971
Ramstetter MD, Dyer TD, Lehman DM, Curran JE, Duggirala R, Blangero J, Mezey JG, Williams AL. Benchmarking relatedness inference methods with genome-wide data from thousands of relatives. Genetics. 2017 Sep;207(1):75-82. doi: 10.1534/genetics.117.1122. Epub 2017 Jul 24.  PMID: 28739658. 
Sanders SJ, Neale BM, Huang H, Werling DM, An JY, Dong S, Abecasis G, Arguello PA, Blangero J, Boehnke M, Daly MJ, Eggan K, Geschwind DH, Glahn DC, Goldstein DB, Gur RE, Handsaker RE, McCarroll SA, Ophoff RA, Palotie A, Pato CN, Sabatti C, State MW, Willsey AJ, Hyman SE, Addington AM, Lehner T, Freimer NB. Whole genome sequencing in psychiatric disorders: the WGSPD consortium. Nat Neurosci. 2017 Dec;20(12):1661-1668. doi: 10.1038/s41593-017-0017-9. PMID: 29184211
Tabb KL, Hellwege JN, Palmer ND, Dimitrov L, Sajuthi S, Taylor KD, Ng MC, Hawkins GA, Chen YI, Brown WM, McWilliams D, Williams A, Lorenzo C, Norris JM, Long J, Rotter JI, Curran JE, Blangero J, Wagenknecht LE, Langefeld CD, Bowden DW. Analysis of whole exome sequencing with cardiometabolic traits using family-based linkage and association in the IRAS Family Study. Ann Hum Genet. 2017 Mar;81(2):49-58. doi: 10.1111/ahg.12184. Epub 2017 Jan 9. PMID:28067407 
Weerasekera L, Rudnicka C, Sang QX, Curran JE, Johnson MP, Moses EK, Göring HH, Blangero J, Hricova J, Schlaich M, Matthews VB. ADAM19: A novel target for Metabolic Syndrome in humans and mice. Mediators Inflamm. 2017; 2017:7281986. doi: 10.1155/2017/7281986. Epub 2017 Feb 7. PMID:28265178 
Yao L, Liu Y, Qiu Z, Kumar S, Curran JE, Blangero J, Chen Y, Lehman DM. Molecular profiling of human induced pluripotent stem cell-derived hypothalamic neurones provides developmental insights into genetic loci for body weight regulation. J Neuroendocrinol. 2017 Feb;29(2). doi: 10.1111/jne.12455. PMID:28071834
Zhou H, Blangero J, Dyer TD, Chan KK, Lange K, Sobel EM. Fast genome-wide QTL association mapping on pedigree and population data. Genet Epidemiol. 2017 Apr;41(3):174-186. doi: 10.1002/gepi.21988. Epub 2016 Dec 12. PMID:27943406
Collaborating Institutions
Menzies Institute for Medical Research

University of Pennsylvania

Yale University

National Institute for Mental Health

University of Pittsburgh

University of Costa Rica

University of Tasmania, Australia

University of Edinburgh

University of Western Australia