Community Medicine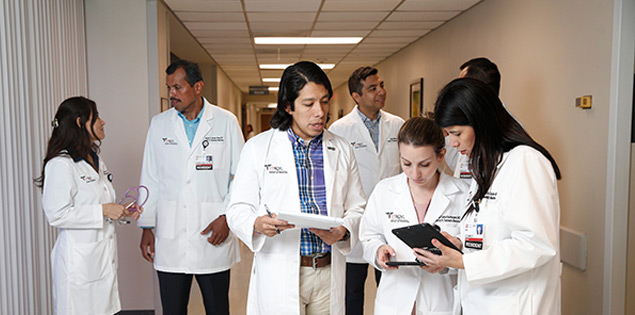 Community context is central to our patient care mission. Our program places residents in a wide range of clinical settings all across Rio Grande Valley with special emphasis on serving those areas that are underserved.
All residents receive special training and skill development in the competencies of community medicine. This curricular area is scheduled both in longitudinal and block experiences during the three years of residency. Additional elective time is available for interested residents. Community medicine experiences are developed and taught by family medicine faculty members.
Residents complete activities designed to familiarize them with community resources and agencies in order to better serve the special needs of an underserved population. Residents gain experience in community settings including school health centers, United Way agencies, group homes, and nursing homes. Our faculty and residents also serve the community by participating in health fairs and other health promotion activities, and are active in the indigent care through Colonia Outreach. A binational approach to care of the Rio Grande Valley focuses on collaboration between Mexico and the United States.