About the Program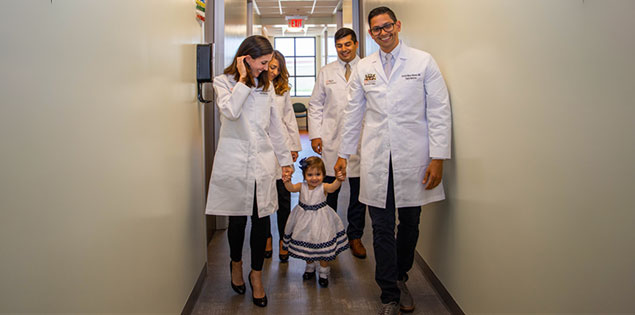 Mission:
We are dedicated healthcare providers and educators with a passion to inspire, create knowledge, and train world class health professionals who will provide comprehensive, quality, timely, integrated are to empower our communities. We strive to reduce health care disparities in our population with an emphasis on underserved issues in border and regional health.
Ultimately our mission is to have a sustainable regional model of care with global impact.
Core Values:
We ENGAGE in:
A culture of compassion
Active knowledge creation
Assure integrity
Innovation with stability
Nurturing the whole person
We work towards a life of peace and happiness.
Vision:
We will achieve our mission through:
Emphasizing personal wellness
Graduating compassionate, prepared, life-long learners
Creating a culture to serve
Providing compassionate inter-professional person centered care to individuals, families, communities, and populations
Contributing to creation of knowledge through research collaborations, presentations and publications
Producing leaders to shape the delivery of health care
Producing leaders to shape the delivery of health care