UTRGV Family Medicine Residency at Doctors Hospital at Renaissance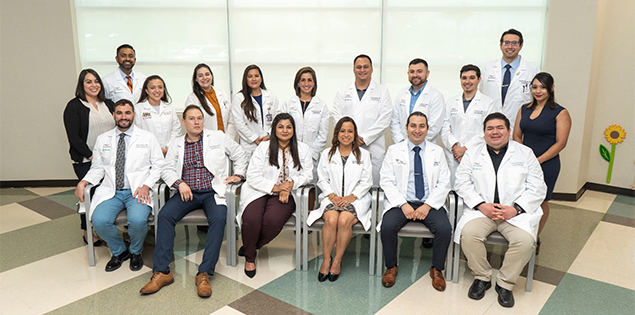 ---
WELCOME!  The University of Texas Rio Grande Valley (UTRGV) Family Medicine Residency Program at Doctors Hospital at Renaissance (DHR) focuses on comprehensive family-oriented care for an underserved population. The residency is designed to emphasize the family medicine continuity setting to care for populations in varying systems. We provide team-based, collaborative, integrated (interprofessional) health care and education to meet the goals of the health care system of the future. The program also takes advantage of the vast array of in-depth expertise and rich resources of the university setting for intensive, focused experiences in other specialties when appropriate.
We offer an individualized education plan to focus on areas of interest such as preventive medicine, international medicine, sports medicine, advanced OB and integrative medicine.
The Family Medicine-DHR Residency Program is accredited by the Accreditation Council for Graduate Medical Education (ACGME).
We thank you for taking the time to learn more about us.  If you have any questions regarding our program please contact us at, 956-362-3552 or send us an email, alexis.normendez@utrgv.edu.