Brenda Ley-Martinez
Program Assistant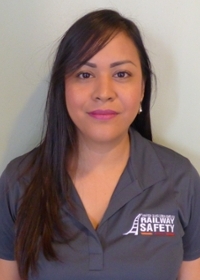 Education
Bachelor of Business Administration – Marketing, University of Texas – Pan American. 2006
Texas Certification in Teaching – Bilingual Generalist (EC-4)
Texas Certification in Teaching – Mathematics (4-8) (EC-4)
Relevant Work History
Executive Finance Director. Working Sheet Metal, LCC.
Substitute Teacher. Horizon Montessori.
Composite Secondary Mathematics Teacher. Donna ISD.
Second Grade Elementary Teacher. Donna ISD.
Relevant Experience
Cross-trained and managed classes in high school and middle school disciplinary campus, providing leadership and mastery of various subject matter, committed to executing lesson plans and student mastery, worked an estimated 50 hours a week.
Adapted to changing grade levels, creating new lesson plans each year. Communicated with parents regarding student's progress.
Management and budget reporting in Quicken, Oracle, and various business applications.
Excellent verbal, reading, and writing skills in both English and Spanish.