Program Overview
The Master's degree in Educational Leadership is designed to build forward-thinking schoolteachers into leaders and administrators who can provide leadership in various educational settings and are competent in management, organization, school law, finance, and contemporary personnel practices.
Students will learn how to effectively direct and advocate for academic excellence and lead positive change in today's schools with a particular focus on students from multicultural backgrounds and English language learner (ELL) populations.
Accelerated Online Programs:
Possible Career Options
Master of Education in Educational Leadership with an added six hours of practicum move the graduates into positions that oversee all topics in public education, including the day-to-day activities of elementary, middle, or high schools.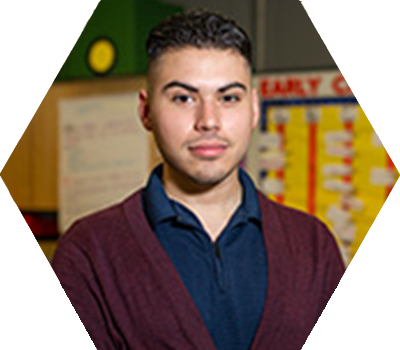 What I like most about UTRGV is that the majority of the professors are approachable, reasonable, understanding, compassionate and accepting of all their students. The professors at UTRGV are willing to help and guide you through your academic journey in college. At UTRGV, you can feel the positive energy which radiates a sense of family, morality and proper values.