Program Overview
The Bachelor's degree in Interdisciplinary Studies prepares highly skilled professionals to assume roles and positions in teaching, research, educational leadership, and human development, and to contribute to the educational achievement of children in elementary settings. Students are prepared to seek EC-6 teacher certification and a supplemental certification in Bilingual Education, English as a Second Language, or Special Education.
UTRGV is approved by the State Board of Educator Certification to recommend students who complete all requirement of this degree for teacher certification.
Certifications:
Possible Career Options
Teachers who work in in bilingual education, ESL, and special education help promote students' academic achievement.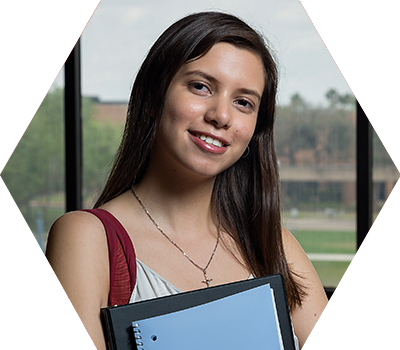 The University of Texas offers a high-quality education and opportunities for growth and development that are hard to find in other universities. UTRGV Professors are really engaged with the performance of their students and they are willing to go the extra mile for us to succeed. I believe that UTRGV has the diversity you find on campus because this gives you the opportunity to get involved with people from different backgrounds, which help us to expand our cultural knowledge.
I like that UTRGV is continuously graciously giving back to their students. Whether it is with financial support, university events or student counseling, UTRGV is always ready to assist you.