Mother Daughter Program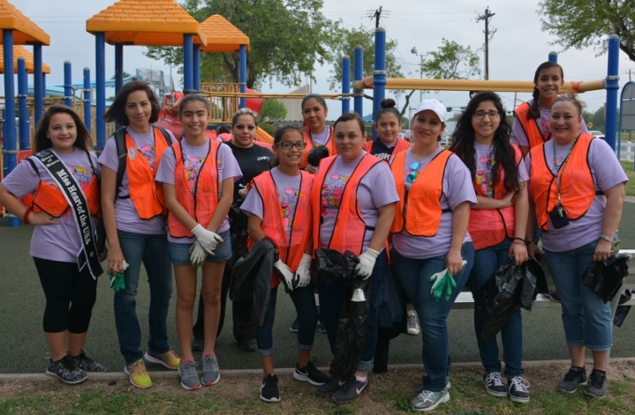 About
The focus of the Mother-Daughter Program (MDP) is based on improving mother/daughter relationships and offering participants the opportunity to explore their cultural identity in an effort to boost self-esteem and level of confidence for both mothers and daughters. The Mother-Daughter Program targets females currently in the seventh or eighth grade level and their mothers, which encourages and supports the completion of high school as well as the pursuit of higher education with an emphasis in the fields of Science, Technology, Engineering and Mathematics (STEM). The MDP works under The University of Texas-Rio Grande Valley to facilitate its services for MDP participants.
Program Model
MDP provides monthly workshops, seminars, and meetings, including school based sessions, evening based sessions and special events. MDP focuses on two essential components: Personal Growth and Leadership Development - while addressing the areas of Academic Enrichment, Career Exploration, Cultural Diversity, Community Outreach, and Social Development. 
7 School Based Sessions (Daughters only)
3 Evening Based Sessions (Mothers & Daughters)
Special Events 

Kick Off
Building Ties Conference
Community Service
Closing Ceremony
Girls Adventuring in Math, Engineering and Science (GAMES) Camp
This is a summer component of the Mother-Daughter Program.  The Girls Adventuring in Math, Engineering and Science camp is a Science, Technology, Engineering, and Mathematics based summer camp for girls. This camp is a one week residential program for students who have successfully completed the MDP school year in good standing. However, this camp will also offer open enrollment to the community for a fee.
Eligibility Criteria
To be eligible to apply, students should:
Be enrolled at a participating campus (contact UTRGV P16 Office for updated list, 956-665-7597)
Be entering 7th or 8th grade
Complete a Pre/Post Test 
Complete a UTRGV MDP application in its entirety (contact your school counselor)