Enable Live Transcriptions In Zoom
---
Login to your Zoom Account at utrgv.zoom.us
Click on Settings from the left menu.
Locate Closed Captioning, make sure that this setting is ON and select the option to enable live transcription service to show transcripts on the side panel in-meetings.
From your Zoom session, select Live Transcript and click on the option called Enable Auto-Transcription.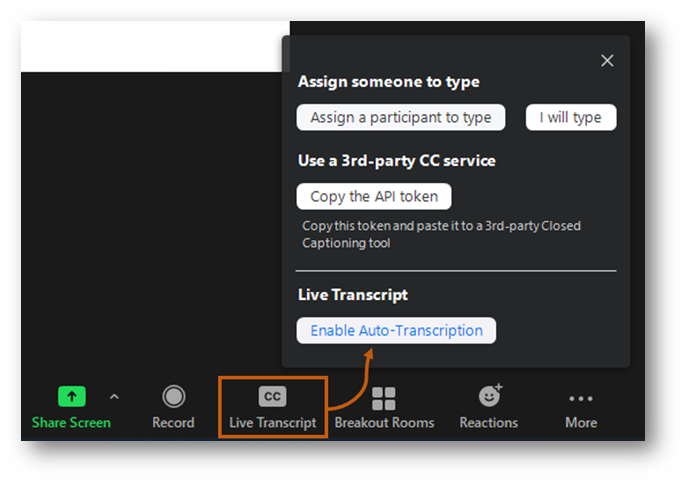 For additional support, please visit the Closed Captioning and Live Transcription Zoom article.