Navigating Blackboard
The Blackboard homepage consists of several sections, which are described below. It is recommended that you become familiar with each section.
---
Top Frame

My Courses – This tab is your main access point to view all of your courses and trainings & organizations. From here you will be able to view your course announcements, access support, and view other important news.
Student Support – The Student Support tab is home to important campus resources. From this tab, you can access software downloads, schedule a proctored exam, access free online practice tests, view department news, and more.
---
My Courses
This page consists of several modules where you can access courses and information.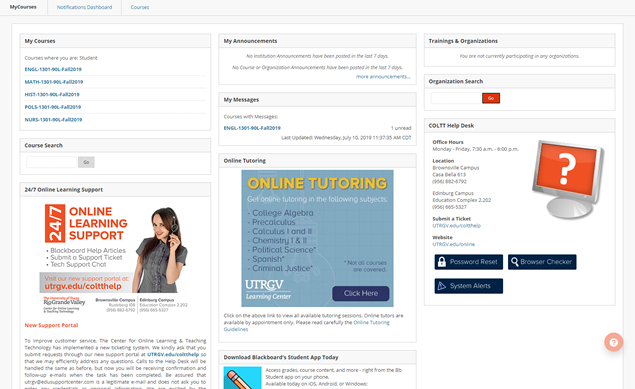 Modules included on this page include:
My Courses – Access any of your officially enrolled courses here.
My Announcements – Course and Organization announcements posted in the last seven days can be viewed in this module.
Trainings & Organizations – Any trainings or organizations that you're participating in will appear here.
Course and Organization Search – This search tool can be used when self-enrolling into a course or organization.
COLTT Help Desk – Quickly access COLTT Support with the information provided in this module.
Additional modules may be added to display news and other important information.
---
Student Support
The Student Support tab is your one stop site for accessing student support information.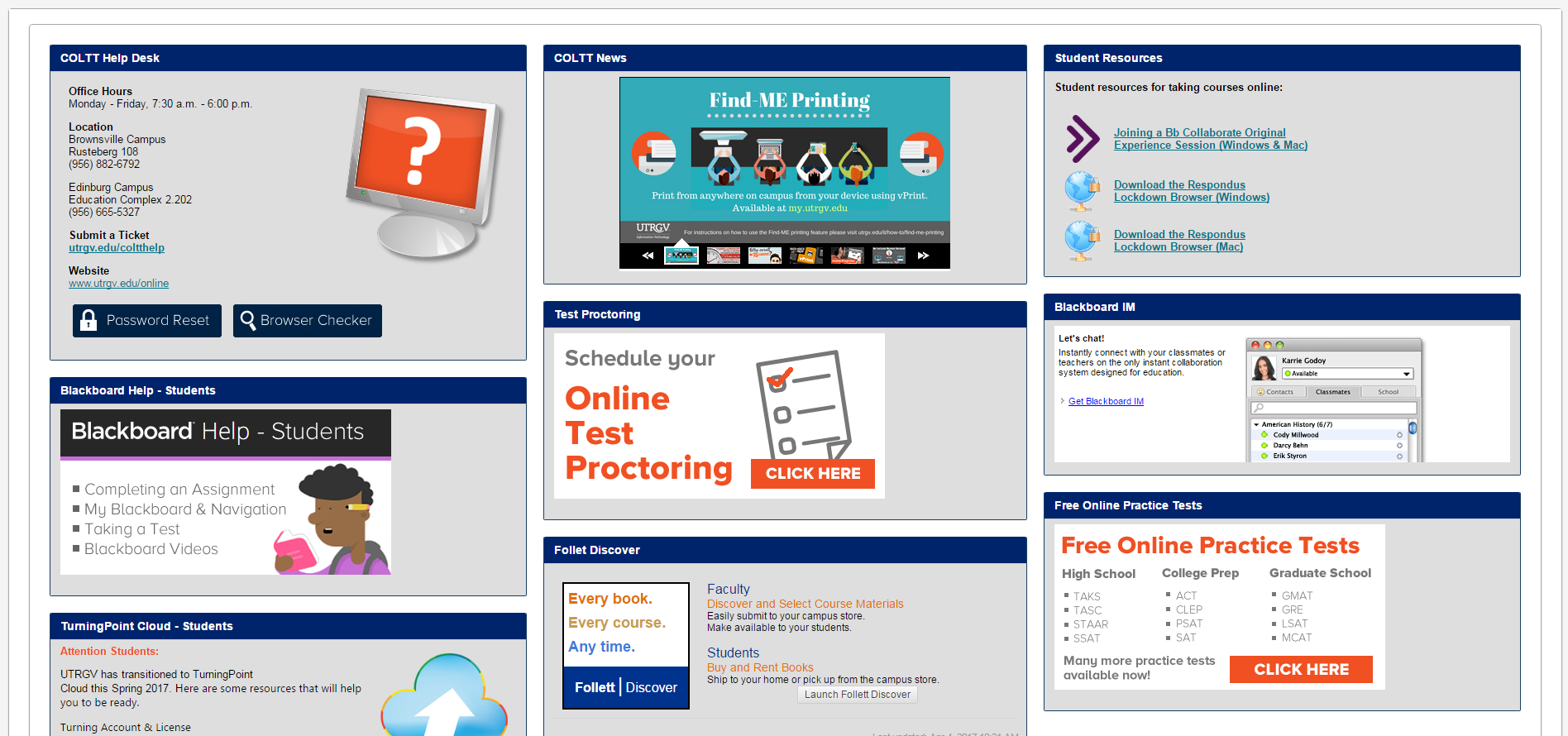 Some of the information that can be found on this tab includes:
COLTT Help Desk Information
COLTT News
Download links for Respondus Lockdown Browser, Blackboard Collaborate, and Blackboard IM
Link to schedule test proctoring
Link to Free Online Practice Tests
Additional modules may be added to display news and other important information.