Physics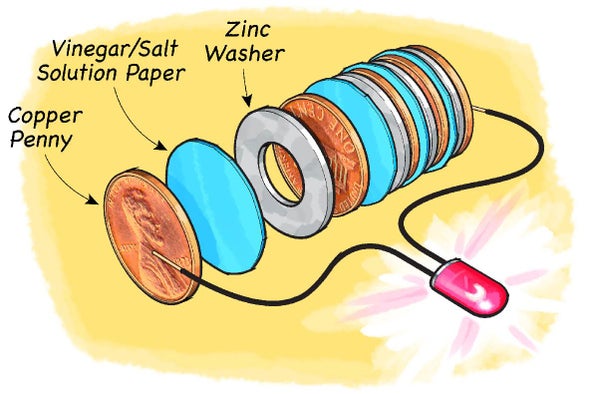 Penny Battery Experiment (4th)
Students will make their own voltaic pile using pennies and nickels. Students will use a voltmeter to measure the voltage output of each individual electrochemical cell and the whole battery. Finally, students will power a red LED light using their penny battery.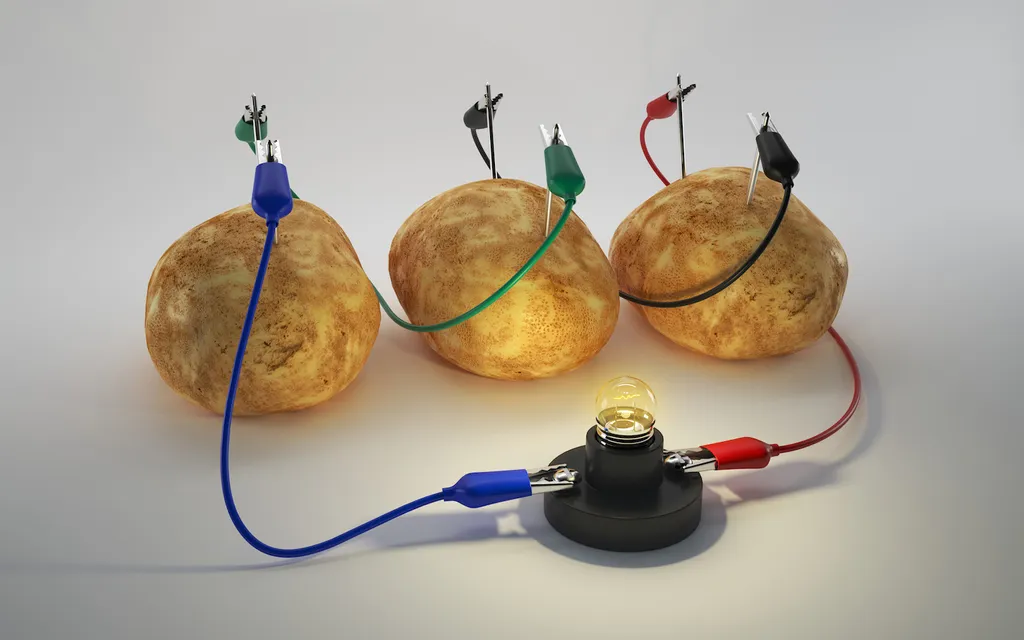 Potato Battery Experiment (5th)
Students will turn a normal household potato into a battery by applying the concept of electrochemistry. Using the potato battery as a starting point, students will power basic household electronics. Students will also try to enhance the potato battery to increase its electricity output, and experiment with other vegetables to produce the most effective battery possible.