Undergraduate Program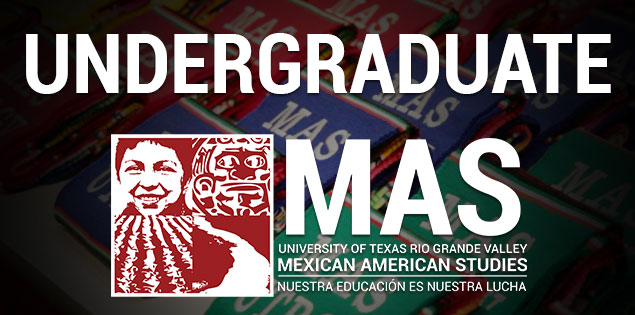 ¿En busca de algo MAS?
Bachelors of Arts
Mexican American Studies
The goal of the BA in MASC is to recognize, validate, and engage students, faculty, and Mexican American, Chicana/o and Latina/o communities as agents of conocimiento and knowledge. Our place-based pedagogies and transdisciplinary methods provide a holistic approach to the study of complex and dynamic Mexican American experiences. We prepare students to critically investigate community knowledge and socio-political, economic, cultural, and artistic conditions of and contributions by Mexican Americans, Chicana/os and Latina/os.