Undergraduate Program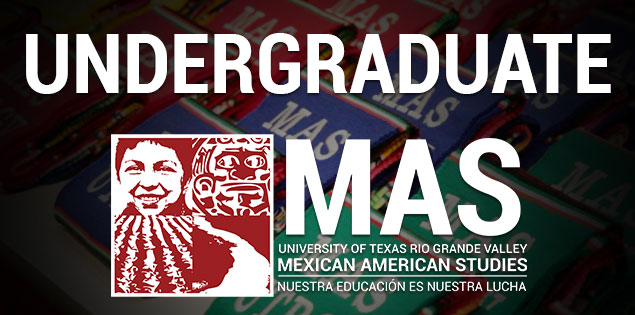 ¿En busca de algo MAS?
Bachelors of Arts
Mexican American Studies
The Mexican American Studies (MAS) academic program at UTRGV is a social justice-oriented program that prepares students to work, serve and research in their communities to address and navigate the complex socio-political/historical conditions surrounding Latin@/Chican@ communities. MAS prepares students to be leaders and advocates in their communities and professions to transform their conditions and promote a just society.