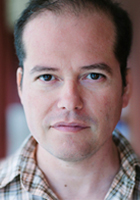 Dr. Jose A. Rodriguez

Associate Professor

Office: ELABS 272
Email: jose.rodriguez@utrgv.edu
Profile

José Antonio Rodríguez, assistant professor in the Creative Writing Program, is the author of the memoir House Built on Ashes and the poetry collections The Shallow End of Sleep and Backlit Hour. His work has appeared in various journals and magazines, including The New Yorker, The New Republic, POETRY, and The Texas Observer. He holds a Ph.D. in English and Creative Writing from Binghamton University and is a member of the national writing collectives CantoMundo and Macondo Writers' Workshop.