UTRGV Recognized Nationally for Community Engagement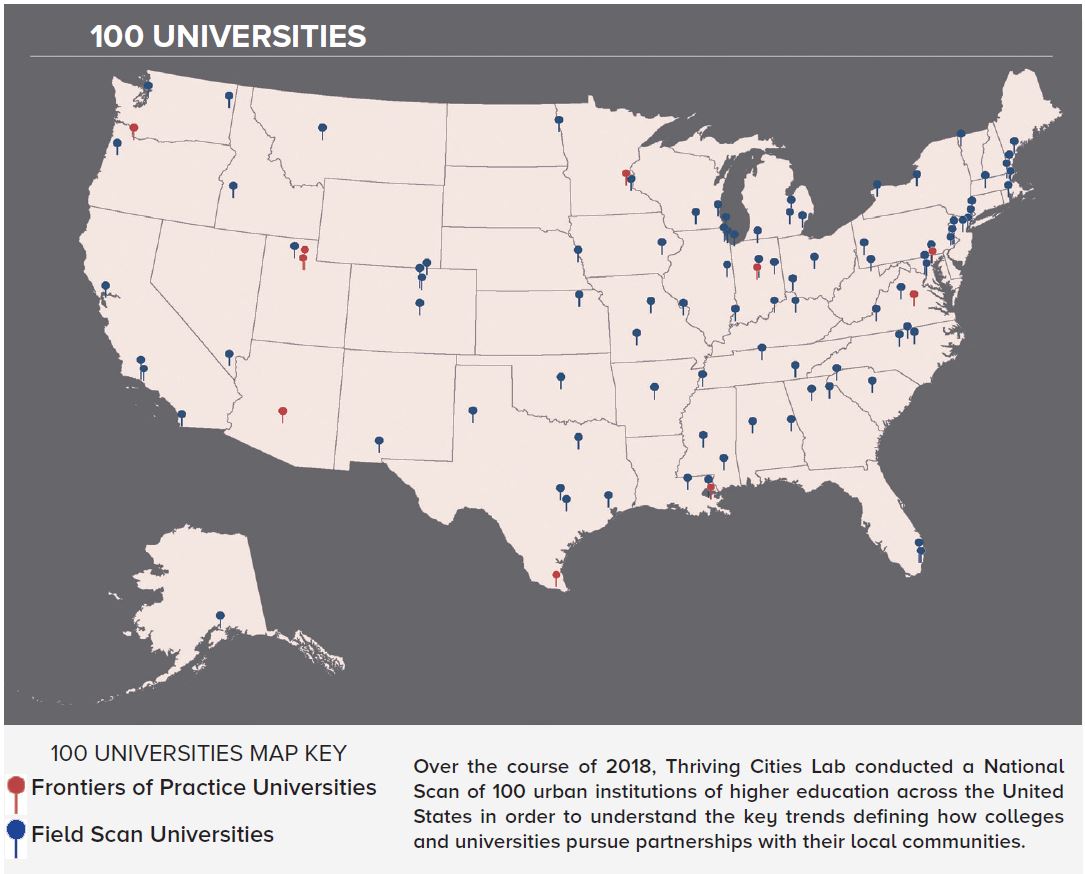 UTRGV is one of 10 universities highlighted in the Field Guide for Urban University-Community Partnerships, as a "frontiers of practice" by advancing the field of community engagement.
The Thriving Cities Lab at the Institute for Advanced Studies in Culture at the University of Virginia conducted the groundbreaking, first-of-its-kind survey, studying institutional partnerships between urban universities and their local communities.
The survey, conducted in 2018, is a "field scan" that provides, for the first time, data on the purposes and practices of 100 American urban institutions of higher education regarding these partnerships. "Over the past three decades, urban university-community partnerships have moved from dispersed and provisional ad hoc relationships to intentional and systematic institutional commitments," said Josh Yates, Director of the Thriving Cities Lab and coauthor of the report.
The study noted areas of similarity and difference to enable the schools to assess their programs and determine ways to better strengthen and serve their communities. "We now find that 90 percent of the universities in our survey offer community-engaged student coursework, such as community-based student service-learning programs," said Yates. "While 69 percent had dedicated funding for student and faculty community-based research, 95 percent had central offices dedicated to advancing community partnerships."
At UTRGV, community engagement is one of five core priorities and a component of the university's mission statement and the institutional strategic planning process. Students, faculty, staff, and community members are all included in these efforts.
"We are very proud of the progress our institution has made in creating a culture that supports and rewards community engagement at all levels. Cultivating authentic stakeholder engagement to inform the work is why we are being recognized in the field guide," said Cristina Trejo, Associate Vice President for Community Engagement and Economic Development. "We help address needs identified by the communities and work with community partners to solve those issues, while providing our students valuable experiential learning opportunities."
The field guide is not just a survey but also a workbook that helps universities assess their efforts, and serves as a resource for strengthening their partnerships with their own communities. Ten universities, including UTRGV, were profiled on the "frontiers of practice". UTRGV's program, "to assure that low-income residents are active participants in university planning and research processes", was highlighted in the guide.