FESTIBA 2021 - Guests, Authors and Artists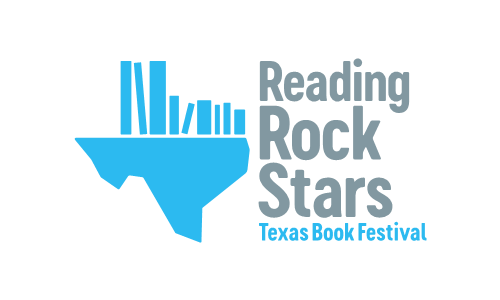 CAROLYN DEE FLORES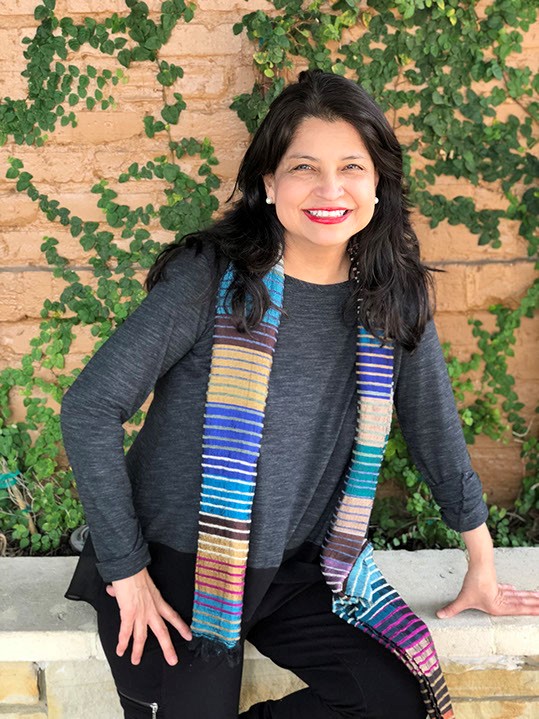 CAROLYN DEE FLORES is the illustrator of several books, including A Surprise for Teresita / Una sorpresa para Teresita (Piñata Books, 2016); Dale, dale, dale: Una fiesta de números / Hit It, Hit It, Hit It: A Fiesta of Numbers (Piñata Books, 2014) and Canta, Rana, canta / Sing, Froggie, Sing (Piñata Books, 2013). A member of the Society of Children's Book Writers and Illustrators, she lives in San Antonio, Texas.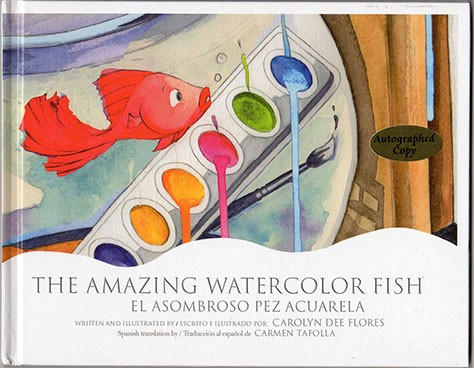 The Amazing Watercolor Fish
A lonely pet fish longs to know what exists in the world beyond her bowl. "I wish I could see over there / Behind the wall, / Behind the chair." She imagines a giant tree, a wooly goat, and a purple sea. She wonders if there could be someone out there who looks like her. So, she leans close to the glass and hears some fish-like cries! "Hello? Is someone there?" she hears. "Are you a bird? / Are you a bee? Or are you a fish with fins like me?" She realizes there's another fish close by and his name is Mike!
When Mike asks what her world is like, the amazing watercolor fish has a great idea. "I'll show Mike what I think could be!" Using watercolors, she paints a picture of a world with trees and swirling rainbows. Every day she paints more, "birds that swim, / ships with wings, / and books that do all sorts of things!" Then Mike uses his paint to illustrate more "than just the water and the door."
In this fun bilingual picture book, with a wonderful rhyming Spanish translation by former Texas Poet Laureate Carmen Tafolla, two pet fish imagine a beautiful, mysterious world beyond their bowls. Children ages 4-8 will love following the progression of Carolyn Dee Flores' gorgeous illustrations from black and white to full color as the fish become friends. Kids will be inspired to imagine-and maybe even paint or write about—a world beyond the one they know.
NAIBE REYNOSO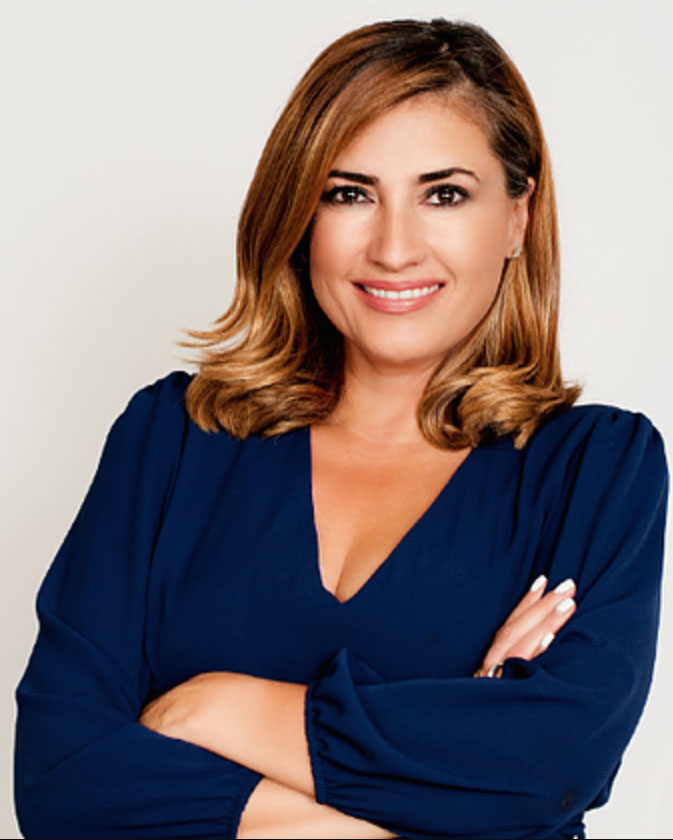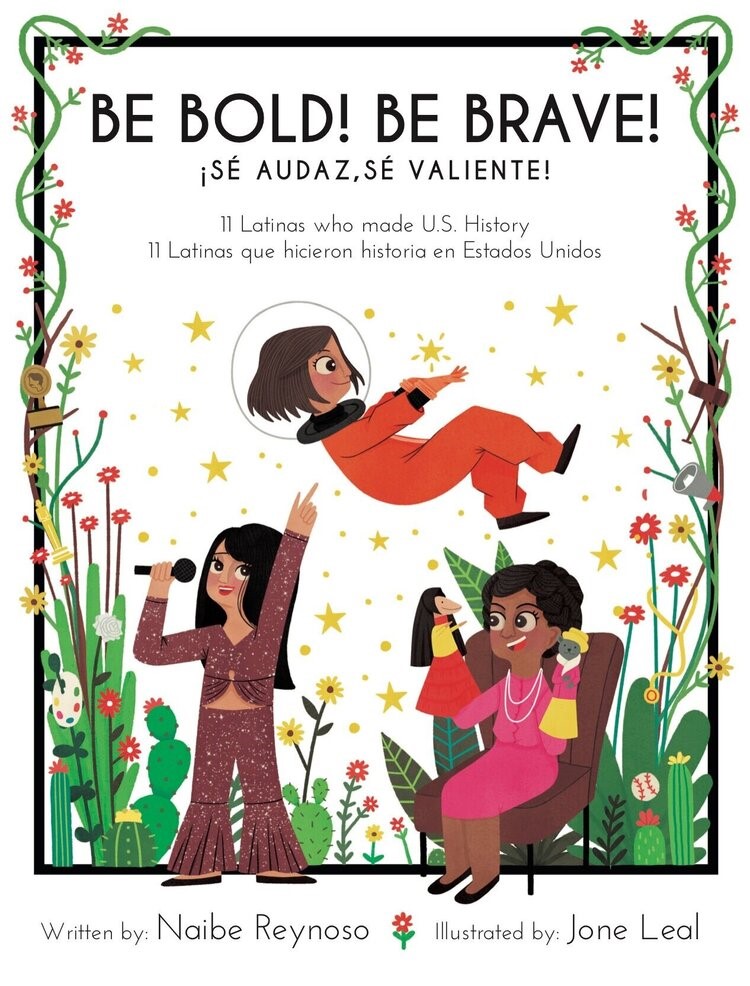 Multiple-Emmy and AP Award-winning Journalist Naibe Reynoso, has been working in front of and behind the camera for more than 20 years. She has worked and contributed to various regional, national and international networks including KTLA, France 24, Univision Network, Reelz Channel, CNN en Español, the Biography Channel, Fox News Latino, Larry King's ORA TV, and has even filled in as a co-host on ABC's "The View".
In 2018 she created Con Todo Press, a publishing company that creates books to amplify the voices of underrepresented communities. Her first children's book, "Be Bold, Be Brave: 11 Latinas who made U.S. History," highlights 11 women who excelled in medicine, science, sports, the arts, journalism and politics. She lives in her native Los Angeles with her husband, her daughter and son.
Naibe Reynoso aims to shine a light on heroes from our community. From activist Dolores Huerta, to Supreme Court Justice Sonia Sotomayor. Although Latinos are over 18% of the population, only 2% of books were written by Latinos according to the Cooperative Children's Book Center (CCBC). At Con Todo Press, we aim to bridge that gap, so children can learn about heroes from their own community.
SHARON ROBINSON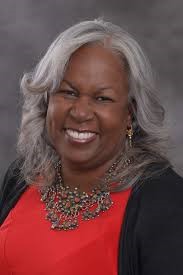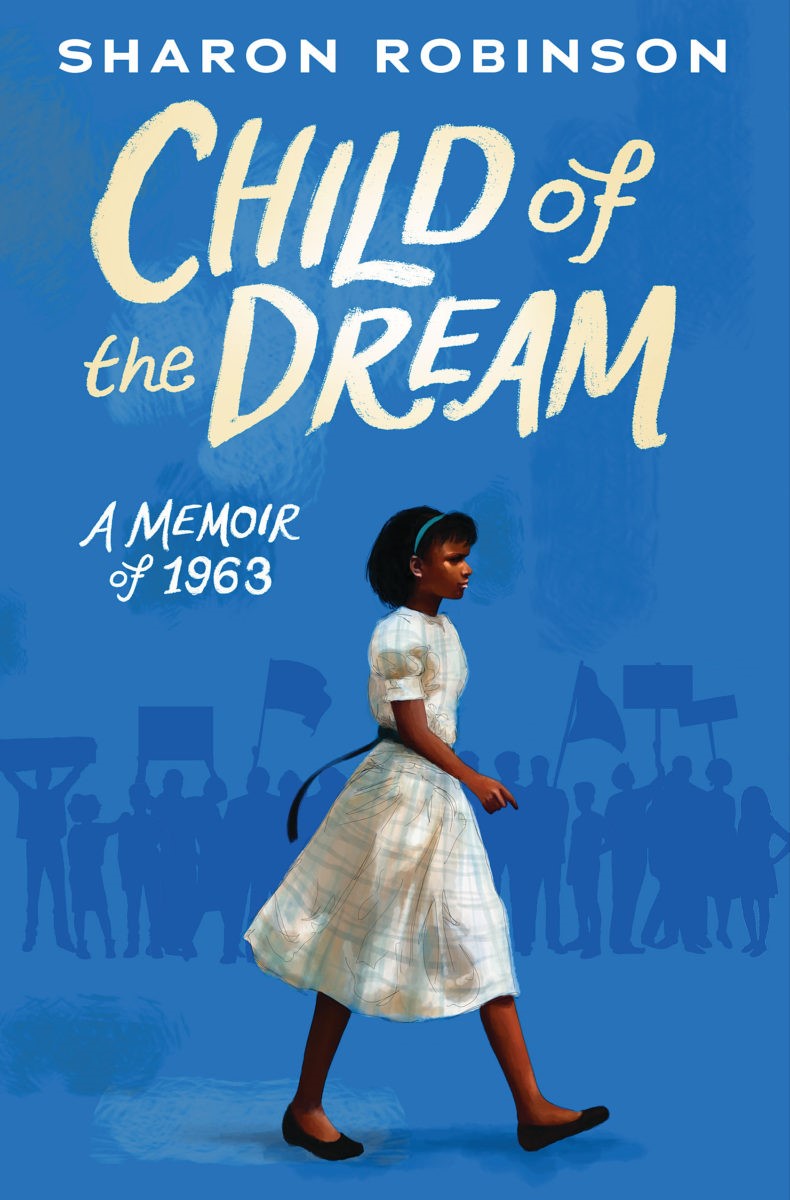 In January 1963, Sharon Robinson turns thirteen the night before George Wallace declares on national television "segregation now, segregation tomorrow, segregation forever" in his inauguration speech as governor of Alabama. It is the beginning of a year that will change the course of American history.
As the daughter of baseball legend Jackie Robinson, Sharon has opportunities that most people would never dream of experiencing. Her family hosts multiple fund-raisers at their home in Connecticut for the work that Dr. Martin Luther King Jr. is doing. Sharon sees her first concert after going backstage at the Apollo Theater. And her whole family attends the March on Washington for Jobs and Freedom.
But things don't always feel easy for Sharon. She is one of the only Black children in her wealthy Connecticut neighborhood. Her older brother, Jackie Robinson Jr., is having a hard time trying to live up to his father's famous name, causing some rifts in the family. And Sharon feels isolated—struggling to find her role in the civil rights movement that is taking place across the country.
This is the story of how one girl finds her voice in the fight for justice and equality.
JAMES LUNA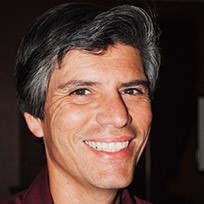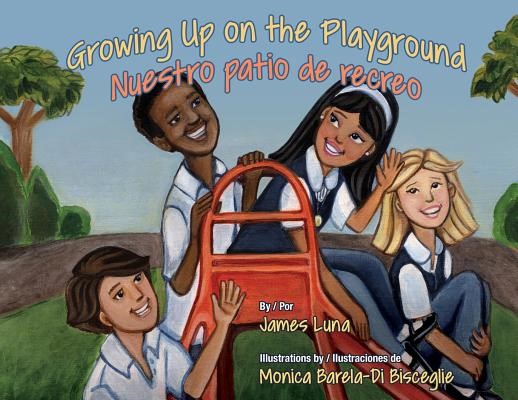 JAMES LUNA is an elementary school teacher in Riverside, California. He is the author of a short, bilingual novel for intermediate readers, A Mummy in Her Backpack / Una momia en su mochila (Piñata Books, 2012), and two picture books, The Place Where You Live / El lugar donde vives (Piñata Books, 2015) and The Runaway Piggy / El cochinito fugitivo (Piñata Books, 2010), which was selected by Texas schoolchildren as their favorite book on the Tejas Star Reading List.
Growing Up on the Playground: "On Ana's first day of kindergarten, the slide stood like a mountain." The other kids in her class encourage her to glide "down, down, down, to the bottom and her new friends." Young readers will relate to these elementary school children playing outside. In first grade, Ana meets Karina, who becomes her best friend. Together, they swing higher and higher as they try to kick the sky! In second grade, Ana and her friends dangle like monkeys, eat pretend bananas and call out, "Ooo, ooo, ooo! Can you do what we do?" As they grow, the kids learn to play new games on the playground: basketball, soccer and even handball. Acclaimed children's book author James Luna uses short, simple text and active words to depict children at play. They swing and hang, dribble and shoot, pass and kick, laugh and learn. And when they get to sixth grade, they have to say good-bye to their school's playground. But someday they will return!
ANNA MERIANO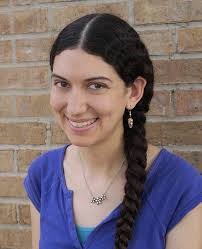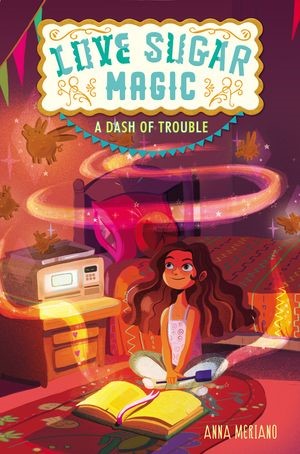 Anna Meriano grew up in Houston, Texas, with an older brother and a younger brother but (tragically) no sisters. She graduated from Rice University with a degree in English and earned her MFA in creative writing with an emphasis in writing for children from the New School in New York. She has taught creative writing and high school English and works as a writing tutor. Anna likes reading, knitting, playing full-contact quidditch, and translating English song lyrics into Spanish and vice-versa. Her favorite baked goods are the kind that don't fly away before you eat them.
Leonora Logroño's family owns the most beloved bakery in Rose Hill, Texas, spending their days conjuring delicious cookies and cakes for any occasion. And no occasion is more important than the annual Dia de los Muertos festival. Leo hopes that this might be the year that she gets to help prepare for the big celebration—but, once again, she is told she's too young. Sneaking out of school and down to the bakery, she discovers that her mother, aunt, and four older sisters have in fact been keeping a big secret: they're brujas—witches of Mexican ancestry—who pour a little bit of sweet magic into everything that they bake. Leo knows that she has magical ability as well and is more determined than ever to join the family business—even if she can't let her mama and hermanas know about it yet. And when her best friend, Caroline, has a problem that needs solving, Leo has the perfect opportunity to try out her craft. It's just one little spell, after all…what could possibly go wrong? Debut author Anna Meriano brings us the first book in a delightful new series filled to the brim with amor, azúcar, y magia.
RENÉ COLATO LAÍNEZ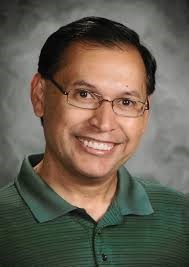 RENÉ COLATO LAÍNEZ is the author of numerous picture books for children, including Mamá the Alien / Mamá la extraterrestre (Lee & Low Books, 2016), From North to South / Del norte al sur (Children's Book Press, 2013), René Has Two Last Names / René tiene dos apellidos (Arte Público Press, 2009) and I Am René, the Boy / Soy René, el niño (Arte Público Press, 2005). He is an elementary school teacher in Los Angeles, California.
Young René's mother has sent him a new pair of shoes from the United States. He loves his new shoes. "They walk everywhere I walk. They jump every time I jump. They run as fast as me. We always cross the finish line at the same time." René-with his new shoes-and his father set off on the long journey to meet his mother in the United States. He says goodbye to his friends in El Salvador, and "Uno, dos, tres, my shoes and I are ready to go." The trip is difficult. They take buses and walk across El Salvador, into Guatemala and then into Mexico. His brand-new shoes lose their shine, turning dirty and gray. They become elephants, pushing against the wind; race cars, fleeing hungry dogs; swim shoes, escaping floods; and submarines, navigating through sticky mud. When holes appear on the soles of his shoes, his father won't let him give up. "René, my strong boy, we want to be with Mamá." Sharing his own experiences, René Colato Laínez's moving bilingual picture book brings to life the experiences of many young children who make the arduous journey from Central America to the United States in search of a better life.
BETHANY HEGEDUS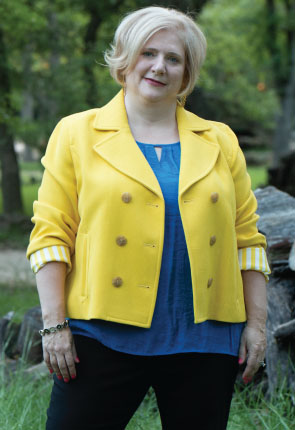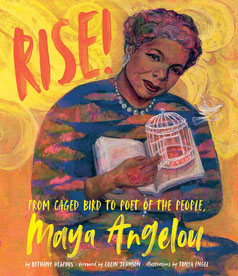 BETHANY HEGEDUS is an award-winning author of picture books and middle-grade novels, including Grandfather Gandhi and Alabama Spitfire. A former educator, she teaches widely and enjoys mentoring young writers. Hegedus is owner and creative director of the Writing Barn, a writing workshop and retreat center. She lives with her family in Austin, Texas.
Writer, activist, trolley car conductor, dancer, mother, and humanitarian--Maya Angelou's life was marked by transformation and perseverance. In this comprehensive picture-book biography geared towards older readers, Bethany Hegedus lyrically traces Maya's life from her early days in Stamps, Arkansas, through her work as a freedom fighter to her triumphant rise as a poet of the people.
A foreword by Dr. Angelou's grandson Colin Johnson describes how a love of literature and poetry helped young Maya overcome childhood trauma and turn adversity into triumph. Coupled with Tonya Engel's metaphorical and emotive illustrations, this biography beautifully conveys the heartaches and successes of this truly phenomenal woman, and offers a powerful tribute to the written word.
DAVID BOWLES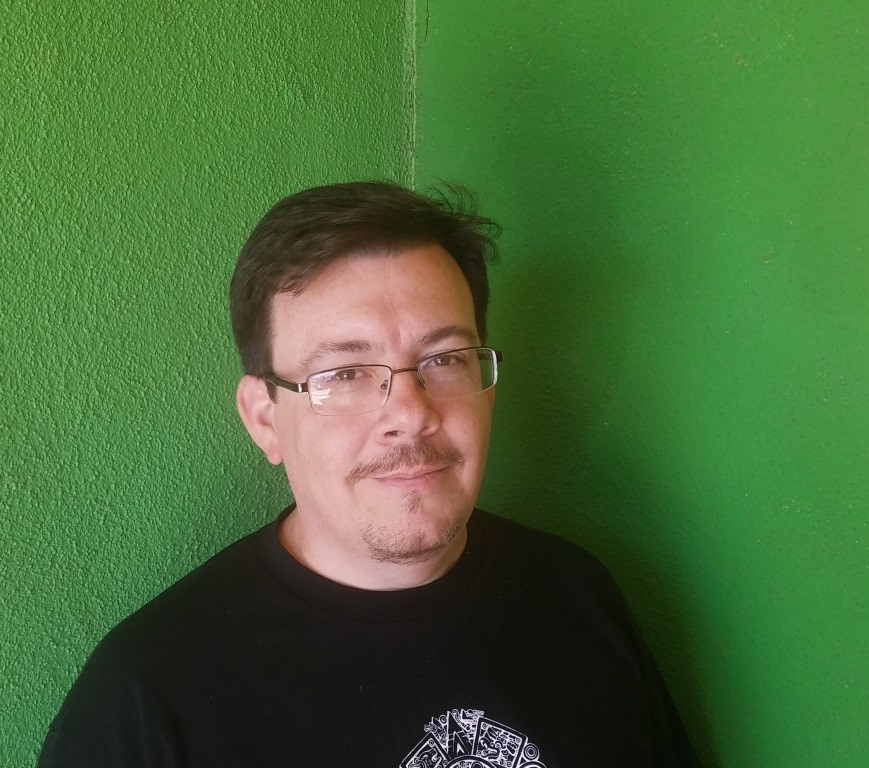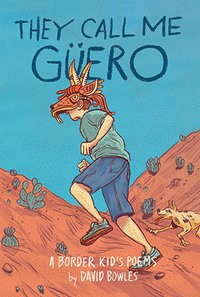 DAVID BOWLES grew up and lives in the Río Grande Valley of South Texas. A many-faceted writer and scholar, he's the author of Feathered Serpent, Dark Heart of Sky: Myths of Mexico. His middle-grade fantasy The Smoking Mirror was selected as a 2016 Pura Belpré Author Honor by the American Library Association.
Twelve-year-old Güero is Mexican American, at home with Spanish or English and on both sides of the river. He's starting 7th grade with a woke English teacher who knows how to make poetry cool. In Spanish, "Güero" is a nickname for guys with pale skin, Latino or Anglo. But make no mistake: our red-headed, freckled hero is puro mexicano, like Canelo Álvarez, the Mexican boxer. Güero is also a nerd-reader, gamer, musician-who runs with a squad of misfits like him, Los Bobbys. Sure, they get in trouble like anybody else, and like other middle-school boys, they discover girls. Watch out for Joanna! She's tough as nails. But trusting in his family's traditions, his accordion and his bookworm squad, he faces seventh grade with book smarts and a big heart.
RAQUEL M. ORTIZ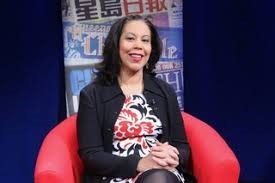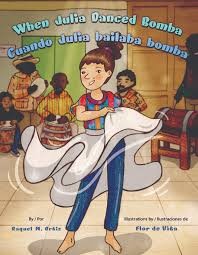 RAQUEL M. ORTIZ was born and raised in Lorain, Ohio. She is the author of two other bilingual picture books: Sofi and the Magic, Musical Mural / Sofi y el mágico mural musical (Arte Público Press, 2015) and Sofi Paints Her Dreams / Sofi pinta sus sueños (Piñata Books, 2019). She has worked at The Brooklyn Museum, the Allen Memorial Art Museum and El Museo del Barrio. Currently, she creates educational material for the Puerto Rican Heritage Cultural Ambassadors Program at the Center for Puerto Rican Studies at Hunter College in New York City.
Introducing children—and adults!—to the Afro-Latino tradition of bomba music and dancing, author and educator Raquel M. Ortiz shares another story for children ages 5-9 about her rich Puerto Rican heritage. With lively illustrations by Flor de Vita that aptly express Julia's frustration, fear and joy, this book will help children understand that practicing—whether dance steps, dribbling a ball or playing a musical instrument—yields results!
For more information about the Texas Book Festival visit:
https://www.texasbookfestival.org/reading-rock-stars/
VISITING AUTHOR
JOSÉ ALANIZ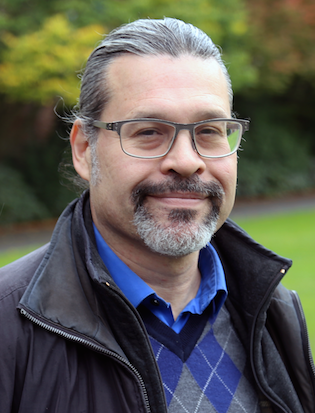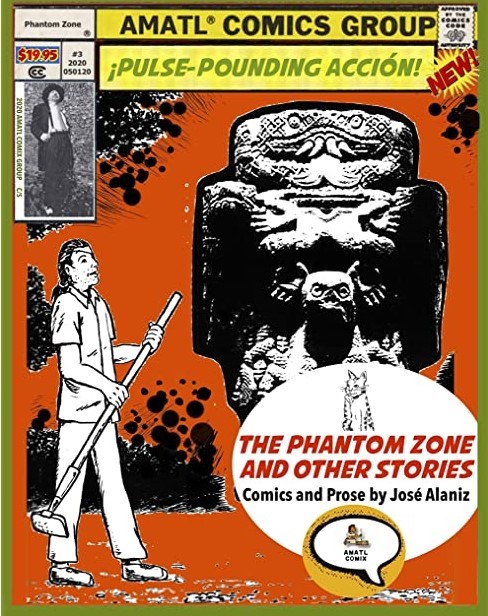 Professor in the Department of Slavic Languages and Literatures and the Department of Comparative Literature (adjunct) at the University of Washington, Seattle, José Alaniz has published two monographs, Komiks: Comic Art in Russia (University Press of Mississippi, 2010) and Death, Disability and the Superhero: The Silver Age and Beyond (UPM, 2014); and two co-edited collections, Comics of the New Europe: Reflections and Intersections (with Martha Kuhlman, Leuven University Press, 2020) and Uncanny Bodies: Disability and Superhero Comics (with Scott T. Smith, Penn State University Press, 2019). In 2020 he published his first comics collection, The Phantom Zone and Other Stories (Amatl Comix). His comics have also appeared in The Daily Texan, Seattle Weekly, Tales From La Vida: A Latinx Comics Anthology and BorderX: A Crisis in Graphic Detail.
FESTIBA 2021 MARIACHI FESTIVAL GUEST ARTISTS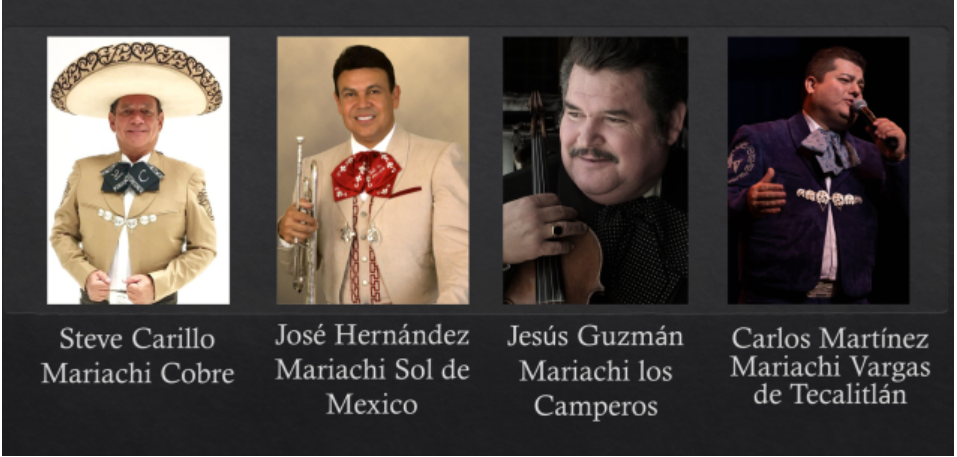 Our virtual guests and clinicians of the FESTIBA 2021 Mariachi Festival include the internationally renowned Maestro José Hernández, considered the mariachi leader in the United States and innovative force behind mariachi music and mariachi education, as the founder/director of the Mariachi Sol de Mexico de José Hernández.
On our fabulous lineup of mariachi educators is Jesús "Chuy" Guzmán. He leads Mariachi Los Camperos, continuing Nati Cano's legacy and tradition of excellence and providing the leadership and vision for Grammy award winning performances in high-profile venues. World class singer and trumpet player Esteban "Steve" Carrillo will represent Mariachi Cobre, one of the best known mariachi bands in the United States, performing for millions of visitors at Epcot Center, Disney World in Orlando, Florida since 1982. We are excited to welcome members of the acclaimed and world-renowned Mariachi Vargas de Tecalitlán, including Carlos Martínez, musical director, vocalist/violinist, Gilberto Aguirre, vihuela, Ángel López, violin, Augustín Sandoval, trumpet, and Jonathan Palomar, guitar/voice. These great musicians will be presenting talks and tutorials for directors and students in their respective fields.
We are also honored to welcome back Jonathan Clark, foremost mariachi historian, Maestro Jorge Iván Velasco, world renowned folk harpist, Josue (Eddy) López, mariachi musician and arranger, Mónica Fogelquist, mariachi musician and director of the UT Mariachi program, Adolfo Estrada, mariachi musician and PhD candidate at Texas Tech University, and UTRGV Aztlan alumni – Fernando Mendoza on violin, Nathan Garcia on guitarron and Orlando de León on violin. We are assisted by members of the UTRGV Mariachi Aztlán.
THE FESTIBA 2021 Mariachi Festival is proud to present a beautiful virtual concert production by the Mariachi Vargas de Tecalitlán, filmed in Tequila, Jalisco and available only to workshop attendees.

For more information and registration visit:
https://www.utrgv.edu/music/community-outreach/festivals/mariachi-festival/index.htm
The UTRGV School of Music has recently approved a Bachelor of Music Education with a Mariachi Concentration which is unique in the nation. It has been nationally accredited by the National Association of Schools of Music.
FESTIBA 2021 GEAR UP DISTINGUISHED PRESENTERS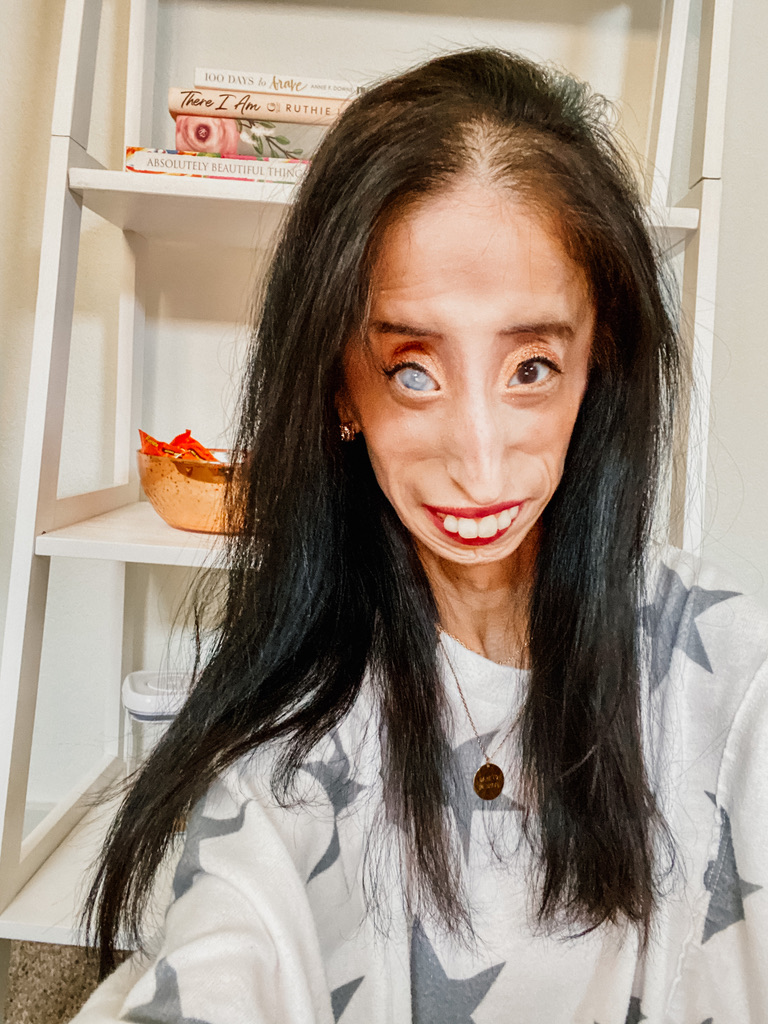 ELIZABETH "LIZZIE" VELASQUEZ
Lizzie Velasquez, 30, is a global motivational speaker, YouTube personality, anti-bullying activist and author. In December 2013, she took the stage at the inaugural TEDxAustinWomen event and gave a talk titled "How Do You Define Yourself?" that has garnered over 13 million views across the Web. Her story has been featured on Katie Couric, The Today Show, The View, Huffington Post, Associated Press, AOL, MSN and Yahoo!, among many other national and international media. She is an Executive Producer of the award-winning documentary based on her life, A BRAVE HEART: The Lizzie Velasquez Story, which chronicles her journey from cyber-bullying victim to global anti-bullying activist. The film was released by Cinedigm in the U.S. in Fall 2015 and began its international release in 2016. Her latest book DARE TO BE KIND was released in June 2017.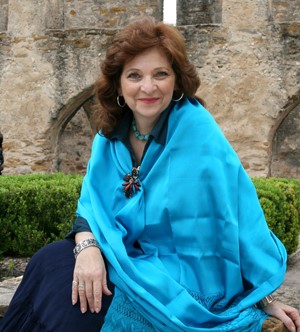 CARMEN TAFOLLA
Loved throughout the world for her moving performances and poetry readings, Dr. Carmen Tafolla is a poet, storyteller, performance artist, motivational speaker, and university professor. The author of more than 30 books, her work appears internationally in high school and university textbooks, newspapers, journals and magazines, and elementary school readers. Named State Poet Laureate of Texas in 2015, she is currently the President of the Texas Institute of Letters. Tafolla had also served from 2012-2014 as the first City Poet Laureate of San Antonio and presented at more than 300 schools, universities, professional conferences, and community arts centers in her two-year tenure.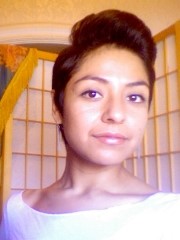 FABIOLA TORRALBA
FABIOLA TORRALBA is an immigrant born in Guerrero, Mexico who was raised among Mexican Americans in the historical Westside of San Antonio, Texas. After several years of community organizing and cultural work in San Antonio, two bachelor's degrees, and some ethnographic fieldwork, she decides to return to her first love. Fabiola then trained under Erica Wilson-Perkins at Palo Alto College receiving an Associates of Arts in Dance with additional study from the Urban Bush Women and the Liz Lerman Dance Exchange among others. Fabiola has been an instructor for inner city youth under the City of San Antonio's Parks and Recreation Dance Program and the Senior Citizens Program at Ella Austin Community Center under the San Antonio Dance Umbrella.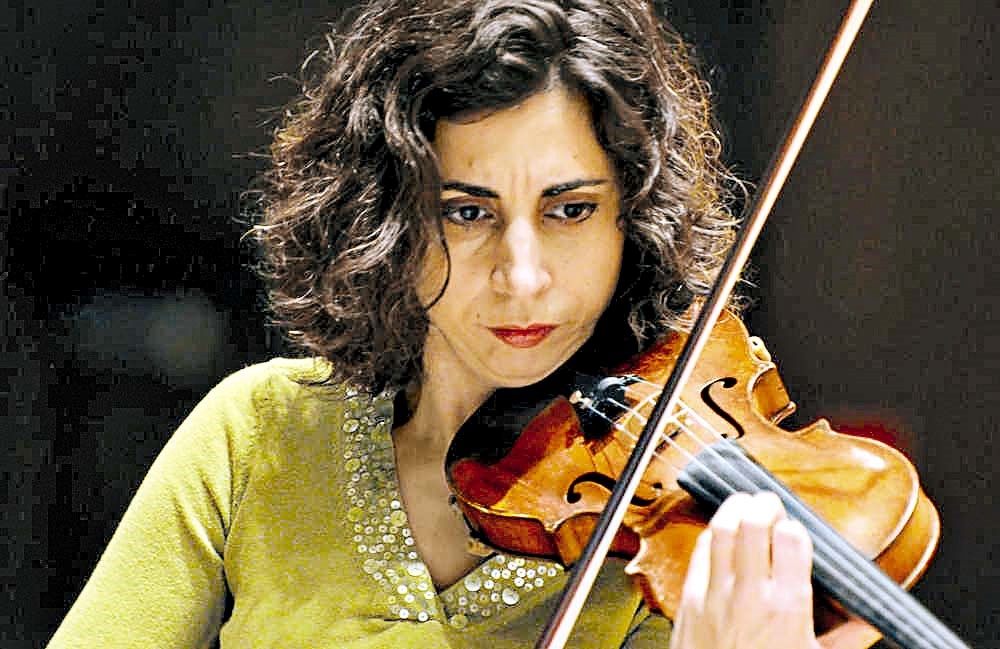 DR. DIANA SEITZ
DR. DIANA SEITZ, violinist, is "a fresh and passionate presence" on the contemporary classical music scene. Born into a family of professional singers, Diana grew up backstage, traveling with her parents' popular band all over the former Soviet Union. She made her debut at the age of nine as a soloist with a Chamber Orchestra in Moscow, Russia. As a teenager, she went on to become a laureate of Azerbaijan National Young Musician's Competition, performing Paganini's Violin Concerto no.1 with the Azerbaijan State Philharmonic Orchestra, including a fiendishly difficult Cadenza by E. Sauret. A refugee, forced to leave her Homeland after severe ethnic persecution, Diana stepped off an airplane onto US soil in 1993 and never looked back.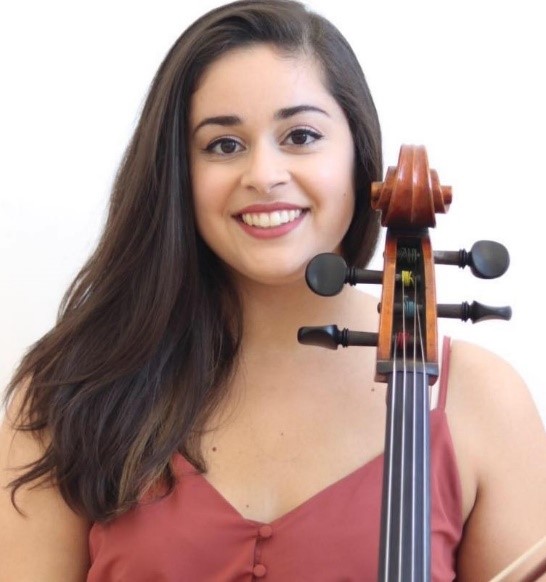 ESTHER SEITZ
Praised for her "singing tone" by the Kansas City Star, Cellist Esther Seitz has performed all over the United States and in Mexico as a soloist, chamber, and orchestral musician. She has had the pleasure of performing at venues such as Carnegie Hall, the Manhattan School of Music where she has held the position of Principal Cello in the MSM Symphony Orchestra, the Meadowmount School of Music, the Kauffman Center for Performing Arts, the Kansas City Ballet's Todd Bolender Center, and the Teatro de la Reforma in Matamoros, Mexico. Esther is a graduate of the Manhattan School of Music (MM Classical Cello) and also holds an undergraduate degree from the University of Missouri-Kansas City Conservatory of Music and Dance (BM Cello Performance). Notable teachers include Julia Lichten, Michael Mermagen, Mark Gibbs, and Carter Enyeart. She has been chosen to participate in chamber coachings, festivals, and master classes with artists such as Hans Jørgen Jensen, David Geber, Josephine Knight, Daniel Avshalomov, and John Sharp, among others. When Esther is not playing cello, she enjoys spending time with family and friends, cooking and eating great food, drawing, and traveling.
FESTIBA 2021 LITERACY SYMPOSIUM
KEYNOTE SPEAKER – MACARENA HERNÁNDEZ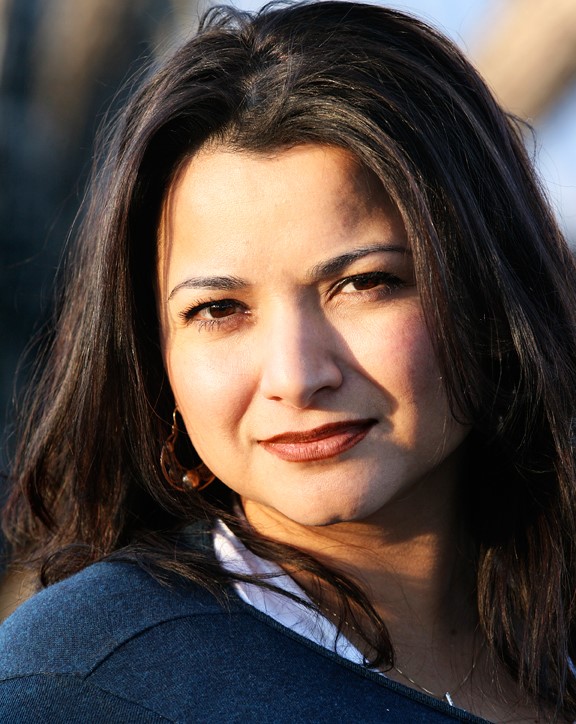 MACARENA HERNÁNDEZ is a United States academic and journalist from La Joya, Texas. She has written about Latino issues such as immigration and education.
Hernández has a B.A. in English Professional Writing and Journalism from Baylor University, and a Masters in Journalism from University of California, Berkeley.
While in college, Hernandez interned at The New York Times, and following graduation, became the Rio Grande Valley Bureau Chief for the San Antonio Express-News. In 2003, a New York Times reporter who had interned alongside her, Jayson Blair, was caught plagiarizing a newspaper article she had written for the Express-News. The revelation uncovered dozens of other stories that Blair had plagiarized or fabricated for The Times, setting off a national media story.
Hernández joined the staff of The Dallas Morning News in August 2005. Soon after, she penned a column discussing the frequency with which illegal immigrants are the victims of crime in the United States, citing a Georgia case in which six Mexicans were murdered. When Fox's Bill O'Reilly expressed outrage that the Mexican flag was flown as a show of sorrow, Hernández accused O'Reilly of preaching hate. In retaliation, O'Reilly called for a boycott of the Dallas Morning News.
Hernandez later became the Victoria Advocate Endowed Professor in Humanities and taught in the Communications Department at the University of Houston–Victoria, where she was co-founder and managing director of Centro Victoria, creating resources for Latino literature in the United States. She is now the Fred Hartman Distinguished Professor of Journalism at her alma mater, Baylor University.
In 2003, Latina named her one of their Women of the Year, and Hispanic Magazine named her one of 2004's Trendsetters. In 2006, the Los Angeles Times called her a "Media Face to Watch." In 2016 Hernandez was the recipient of a Creative Capital Award. (Wikipedia)
For more information and registration for the South Texas Literacy Symposium visit:
https://www.literacytexas.org/calendar/2021-south-texas-literacy-symposium/
FESTIBA 2021 DISTINGUISHED ARTISTS
UTRGV School of Music Faculty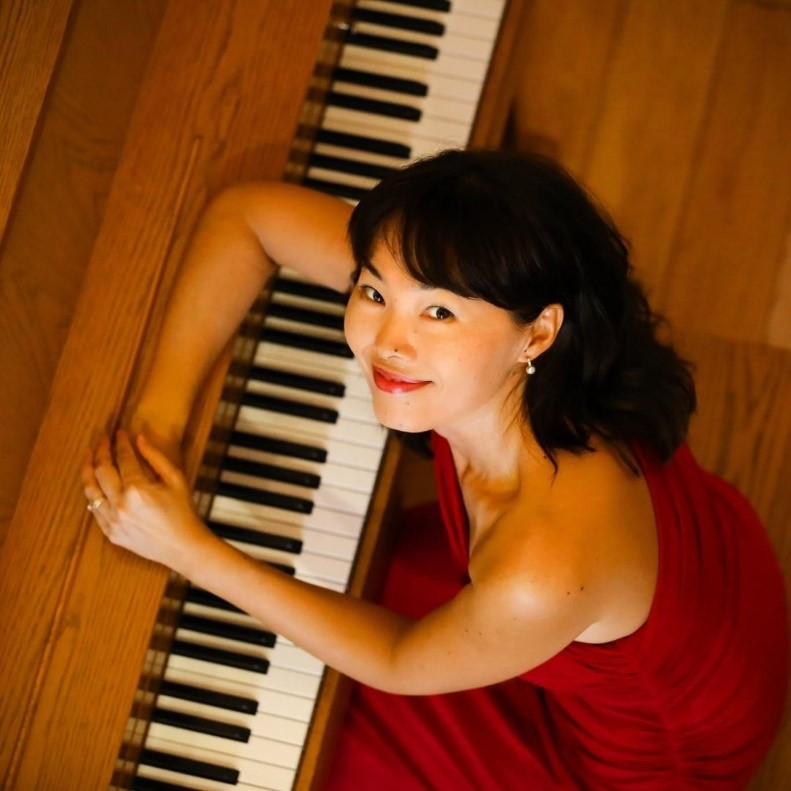 SHOKO NAKAMURA KINSELLA
Pianist Shoko Nakamura Kinsella enjoys her diverse career as performing artist and teacher. She has extensively performed as a recitalist, concerto soloist, and chamber musician throughout the United States, Italy, and Japan. Her past concert engagements include a solo recital in Carnegie Hall's Weill Recital Hall, Valley Symphony Orchestra's Chamber Music Series, and Artist Presentation Society in St. Louis as a result of winning the APS Solo Competition. Her concerto appearances include University of Cincinnati Orchestra Club, and Jefferson City Symphony Orchestra, after winning the JCSO Concerto Competition. As collaborative pianist, she has appeared as guest artist residency at Western Illinois University, Earlham College in Indiana, Johnson County Community College in Kansas City, Summer Opera and Music Festival in Lucca Italy, new music ensemble in Cincinnati (INTY "It's New to You"), Kansas City (Musica Nova), and the University of Texas-Pan American's Contemporary Improvisation Ensemble. Her performances have been broadcast on NPR affiliates nationwide.
She received her Doctor of Musical Arts degree in Piano Performance from the University of Missouri-Kansas City (2010), both Master's (2006) and Bachelor's (2004, magna cum laude) degrees in Piano Performance from University of Cincinnati College-Conservatory of Music where she was nominated for the Excellence in Teaching Award.
Dr. Shoko has been on the piano faculty at University of Texas-Rio Grande Valley since 2010. Born in Chiba, Japan, she currently resides in McAllen, TX, with her husband, Brendan, and her son, Andrew.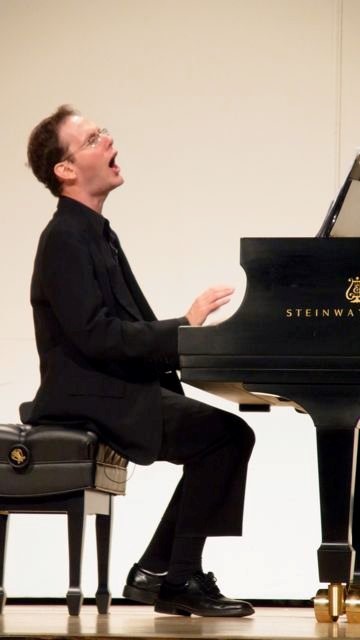 BRENDAN KINSELLA
"An amazing pianist."
- The Houston Chronicle
"Brendan Kinsella presented the concert 'Lisztomania' on a date that could be daunting, October 22nd, 2011, the actually 200th birth anniversary of Franz Liszt, but you will hear that it didn't seem to faze him at all. In fact, he attacked one of Liszt's more famous transcriptions [Beethoven's Fifth Symphony, op. 67] with the passion and energy that Liszt required."
- Bill Baker, host of Syracuse Public Radio's "Concert Hall".
"Pianist Brendan Kinsella did a great job of breathing life into arrangements [Radiohead-O'Riley transcriptions] that, in lesser hands, might deflate ever so slightly."
-Andrew Sigler, NewMusicBox.org
Described as a "sensitive musician with an ear for color" by the Cincinnati Enquirer, pianist Brendan Kinsella's recent concert engagements have taken him to New York, Chicago, Los Angeles, San Francisco, Houston, Dallas, Holland, Italy, and other cities throughout the United States, Europe, and Asia. He earned his Bachelor (with honors) and Master of Music degrees at the University of Cincinnati College-Conservatory of Music as a pupil of Frank Weinstock (with additional coaching from James Tocco and Kenneth Griffiths) and in 2008 received his Doctor of Musical Arts degree from the University of Missouri-Kansas City as a student of Robert Weirich. In master classes, he has performed for artists such as Christopher Elton, Susan Graham, Martin Katz, Ani Kavafian, Anne-Akiko Meyers, Frederic Rzewski, Andre-Michel Schub, Peter Serkin, David Shifrin, Midori, and the Takacs Quartet. He completed his training as a Solo Piano Fellow at the Music Academy of the West, working under the guidance of Jerome Lowenthal. In 2010, he debuted as a soloist in Carnegie Hall's Weill Recital Hall and was a featured concerto soloist at the prestigious Midwest Clinic in Chicago.
A noted interpreter of all things dissonant, Kinsella's all-contemporary recitals featuring the works of living masters and emerging voices have garnered wide acclaim. Of a performance of Rzewski's De Profundis in Montecito, the Santa Barbara Daily Sound remarked that "Kinsella's performance was truly astonishing, as he missed nary a beat nor tripped over any words. The sense of terror, misery, despair, disdain, and righteous anger was palpable, and the essay is ultimately life-affirming if horrifying...I'm glad to have heard it, especially by such a passionate and gifted pianist who clearly believed in his mission." The Kansas City Star declared that his performances of George Crumb's chamber repertoire were "marvelous...he displayed convincing tonal colors, impressive technique, and incisive rhythms". Utrecht's Le Bon Journal described a 2011 solo recital of Beethoven, Rzewski, Liszt, and Poulenc as characterized by the "indestructible force and optimism that Americans can radiate proverbially". In 2014, his national concert tour of Rzewski's The People United Will Never Be Defeated! was the subject of a full-length profile article in the Houston Chronicle and a corresponding radio interview on Houston Public Media.
A dedicated teacher, Dr. Kinsella presently serves as Associate Professor of Piano and Piano Area Coordinator at the University of Texas-Rio Grande Valley, where he teaches applied piano, chamber music, piano pedagogy, and piano literature. Members of his select studio of graduate and undergraduate pianists regularly participate in prestigious national and international summer festivals, perform in master classes for distinguished artists (such as Jerome Lowenthal, David Korevaar, and Sean Chen), present their scholarly research at professional conferences, and gain admittance to prestigious master's and doctoral programs nationwide.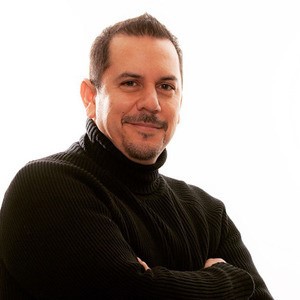 MARK JOSEPH RAMÍREZ
As an artist, Mark Joseph Ramírez has performed and collaborated under the direction of some of the leading musical authorities in the field of composition, including Pulitzer Prize-winning composers John Corigliano, David Del Tredici and William Bolcom and Prix de Rome recipient Kevin Puts. He has performed with internationally acclaimed jazz and classical artists Ernie Watts, Eddie Daniels, Greg Abate, Jeff Jarvis, Dick Oats, Steve Wiest, Gordon Stout, Phil Smith, and performed as a guest Soloist on multiple occasions with the Rio Grande Valley Symphony Orchestra. Mark has also been the recipient of a Faculty Fellowship from the American Association of Hispanics in Higher Education, a Faculty Fellowship for Student Academic Success from University of Texas Rio Grande Valley, and the Kerspit Gent (X, Y)-honor Artist in Residency Fellowship awarded by the Kerspit Foundation. Mark's Artist in Residency included a three month stay in Gent, Belgium where he collaborated with other Kerspit Artists in Residence, faculty of The Royal Conservatory of Music, the Kunstencentrum Vooruit, and the Academie de Kunstbrug Gent. During that time, he composed and gave international premiere performances of five new compositions entitled: Ganda, Tabula Rasa, Versplinteren Verhalen, Binnen du Tuin, and Klokken van Begijnhof.
As a dedicated scholar and educator, Mark has received invitations to present and perform at the International Conference on Caribbean Studies, the Southwestern Conference on Latin American Studies, the Percussive Arts Society International Convention, and the American Association of Hispanics in Higher Education. In addition, Mark presented a lecture-recital tour of the Pacific Northwest which included performances at Portland State University, University of Oregon, and Western Washington University; served as a Resident Faculty at the International Percussion Institute in Aberdeen, Scotland; and given performances at the IPI Faculty Concert at King's College Chapel in Aberdeen, Scotland. Mark has been a member of the IPI Marimba Competition review panel and a panel member for the IPI Call for Scores. These competitions have developed outreach in composition and performance that included participants from Sweden, Austria, Copenhagen, Belgium, Russian, Portugal, Italy, England, Scotland, Israel, Taiwan, Argentina and the United States.
Dr. Ramírez is a native of Brownsville, Texas and currently serves as Professor of Percussion and Area Coordinator at The University of Texas Rio Grande Valley, Associate Director of the School of Music, and is the Founder and Executive Director of the International Percussion Institute.
Visit the Patron of the Arts website for more concert information.
http://patron.utrgv.edu/
FESTIBA 2021 & CENTER FOR MEXICAN AMERICAN STUDIES present GUEST POET ARIANA BROWN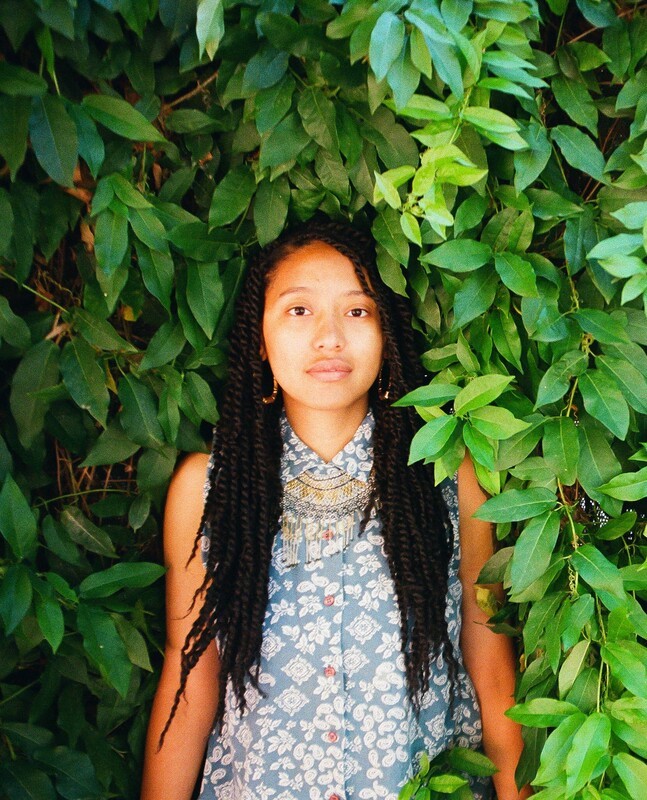 Ariana Brown is a queer Black Mexican American poet from the Southside of San Antonio, Texas. Ariana holds a B.A. in African Diaspora Studies and Mexican American Studies from UT Austin as well as an MFA in Poetry from the University of Pittsburgh. She is the recipient of two Academy of American Poets Prizes and a 2014 national collegiate poetry slam champion. She has been writing, performing, and teaching poetry for ten years.
Ariana's work investigates queer Black personhood, affirmation and care for Black gender marginalized people, and loneliness. In January 2020, Ariana released Sana Sana, her debut poetry chapbook from Game Over Books. She has also recorded a digital EP titled LET US BE ENOUGH, available on Bandcamp.
Ariana has performed her work and led writing workshops across the country at venues such as the Killeen Natural Hair and Health Expo, Harvard University, Tucson Poetry Festival, and the San Francisco Opera Theatre. When she is not onstage, she is probably eating an avocado, listening to Brandy, or validating Black girl rage in all its miraculous forms. Follow Ariana on Twitter and Instagram @arianathepoet.
Visit the Center for Mexican Studies: https://www.utrgv.edu/cmas/