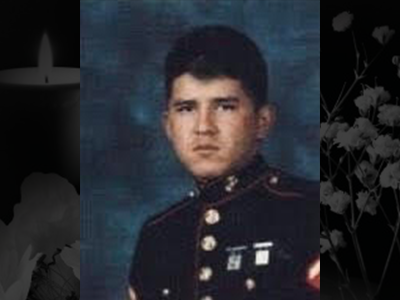 Romeo Benavides
Romeo Benavides was a son, father, brother, US Marine, and friend. He made an impact to my life as his daughter and taught me many of life's lessons. You are forever in my heart and always will be.

submitted by Alina Reyes Benavides

Cristie Bocanegra
Our beloved Cristie Bocanegra was a beautiful young woman with a brilliant smile that would light up a room. She filled our hearts with love and laughter. But most importantly, Cristie always made me feel like I was a part of the family I had married into so long ago. I will always be thankful, sister.

submitted by Angelica Bocanegra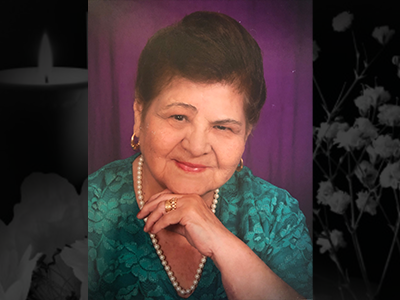 Angelica Cardoza
The most beautiful human being who led by example and had a huge kind heart. She always helped anyone in need and was sought by many for advice. She was wise beyond her years, and she never ceased to amaze us. She taught us to be independent and never stop reaching for the stars!

submitted by Sylvia Laura Cardoza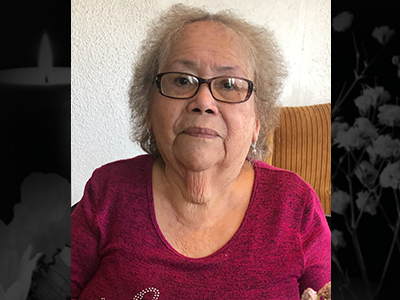 Flora G. Cavazos
Flora G. Cavazos was born in Los Indios, TX. She lived her life dedicated to caring for the elderly, helping those in need and sharing her compassion in serving GOD. She was a beloved mother, grandmother, and great grandmother who will be remembered for her blessings. "God Bless You, My Dear"

submitted by Cynthia Gonzales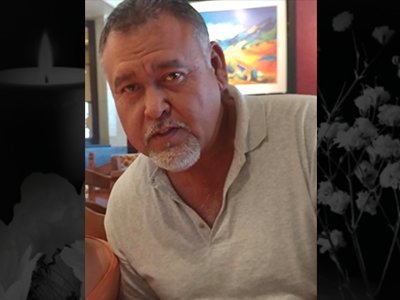 Manuel Chapa
Manuel was a great father, partner, and husband to us and our children. He would always put a smile on our faces and would always support us in our endeavors. Manuel will always be missed but never forgotten. Spread your wings and fly, my love.

submitted by Cynthia Garza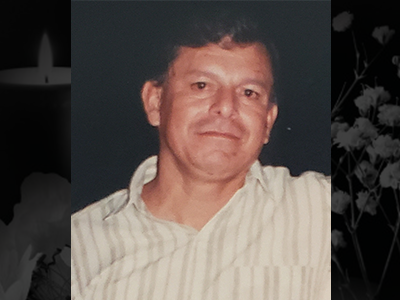 Victoriano Contreras
Victor was a beloved father and husband. Though we know he rests peacefully in Heaven, we miss him every day. Through our loss, the beautiful memories he has left behind have brought comfort to our hearts. Forever, we will feel Blessed to have had him in our lives. WE LOVE YOU and MISS YOU, DAD!

submitted by Maria Herrera

Adrian Nathaniel Cruz
Our Adrian (AC) rarely missed an opportunity to say "thank you." In particular, he was always appreciative of a special delicious meal prepared by his mom. In doing so, he set an awesome example for all of us as to what being grateful truly means. He is missed!

submitted by Wandy Cruz-Velázquez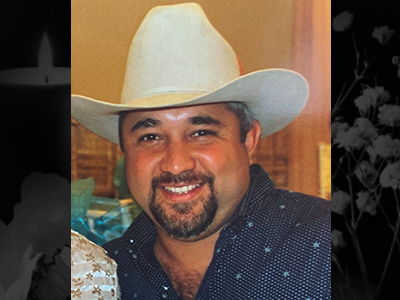 Hector Cruz
Hector was a jokester, with an extremely loving and caring heart to all. A truly dedicated and loving son, brother, father, husband, and friend. His family was his pride and joy. He will never be forgotten and will live in our hearts forever. We love you so much. Miss u, primo.

Submitted by Maria Puente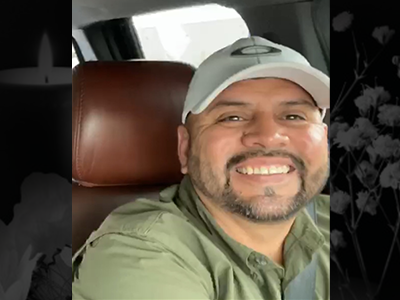 Jose George Duran
George was caring, loving, and had no resentment towards others. He had a heart of gold. He always wanted to help others and make them happy. He was always helping his church members and community. He was always there for his children. He was a son of God. He was always happy and joyful.

submitted by Alma Bracamontez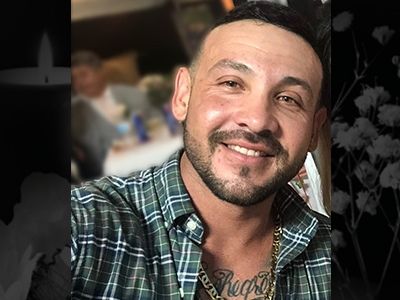 Ramon De La Fuente Jr
A hardworking man until the end. With a genuine desire to protect his sisters. Always stood by his Cowboys win or lose. Truly believed that "God gives the hardest battles to his strongest soldiers." While proudly wearing "No Regrets" on his chest! We Love & Miss You Jr!

submitted by Leslie Garrido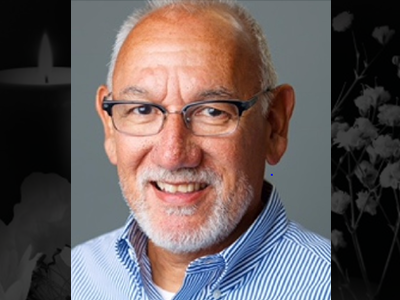 Nicolas Garcia
Nicolas was such a giving person with a beautiful soul full of integrity and compassion, always serving others before himself. He never missed an opportunity to share the love of Jesus with others. Nick always had time to sit, listen, and talk with anyone. He loved to laugh, joke, soccer, and loved life.

submitted by Debbie Abrego Medina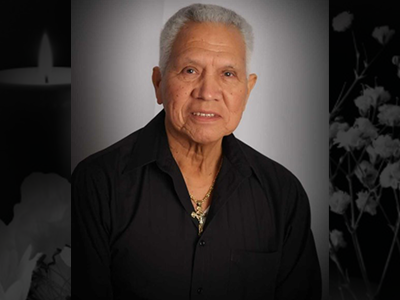 Alfonso Gomez
A gentle and unassuming man, he took great comfort in prayer and reading his Bible. Through his example, he passed on a great respect for all living things, a playful sense of humor, and empathy for the less fortunate.

submitted by Rodney Gomez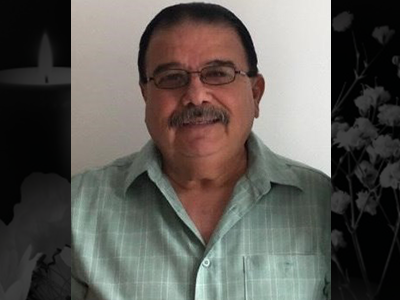 Francisco Lerma
Daddy, you always had a heart of gold, showing love to others by your hard work and dedication. You would always find the strength to help when it was needed. You came to our rescue without any hesitation when we called. You will always be a HERO in our hearts. We love you so much!

submitted by Nancy Lerma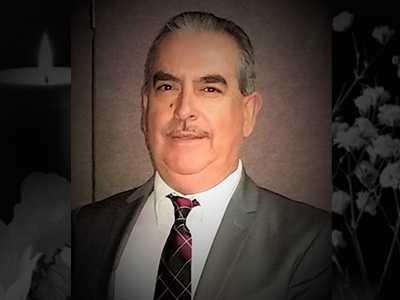 Jesus Martin
My grandpa was one of the best people I knew. He was such a nice and kind person who was always trying to help where he could. He loved cooking out with family and friends, playing softball, putting smiles on people's faces, Club America, and most importantly riding his motorcycle.

submitted by Victoria Martin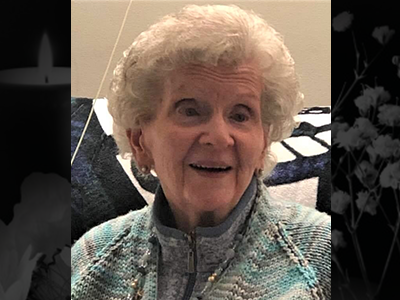 Dorothy Massey
My mother, Dorothy Massey, was a vibrant, loving person with a wonderful, musical laugh, who brought her family and friends great joy. She lived in Pennsylvania but loved to travel. Her family was the most important thing in her life. She was 91 years young when we lost her to COVID.

submitted by Denise Evans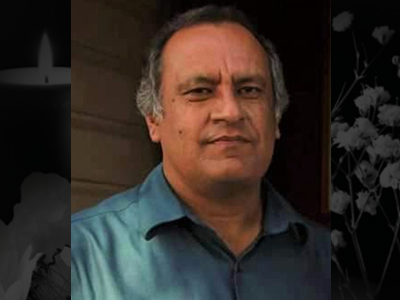 Enrique Mata Jr.
Thank you for always being there for me, Dad. Everything I am is because of you. I will always love you.

submitted by Abraham Mata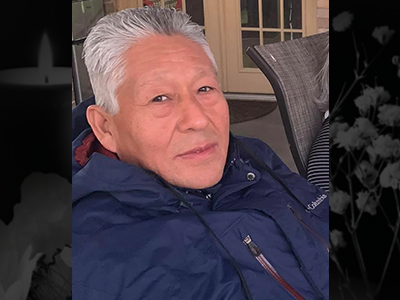 Ignacio Medina
Ignacio was a kind and gentle soul, always willing and ready to lend a helping hand. He was a loving brother, friend, god father, and uncle, but most importantly a pillar of unwavering support to many. He is loved and missed dearly.

submitted by Nicole Millan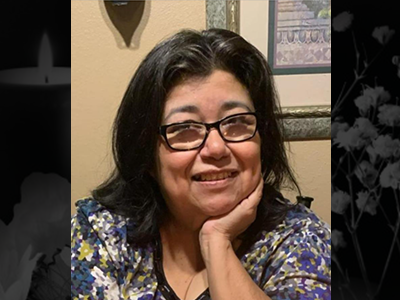 Alicia Navarro
Alicia was a great mom and grandmother. She was supportive of her 3 children and 5 grandchildren. Always there to cheer us on for any event. Alicia loved reading books and watching movies she liked over and over again. She was very crafty. Her latest hobby was crocheting. Loved and missed deeply.

submitted by Esmeralda Navarro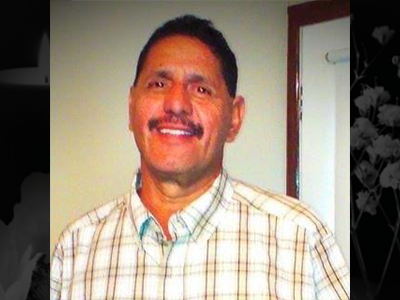 Rogelio "Roy" Olivarez
An amazing son, dad, brother, and uncle... We love you and miss you terribly.

Submitted by Christina Llanos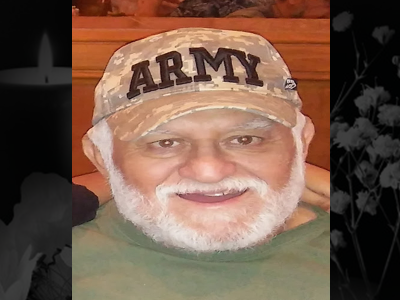 Jesus "Chuy" Orozco
Chuy was a disabled Army veteran. He could light up a room with his presence. Chuy was a wonderful father, husband, friend, and most importantly a grandpa. He found comfort in helping the less fortunate. Anyone who knew Chuy Orozco knew he had a good heart. He is tremendously loved and missed.

submitted by Patricia Orozco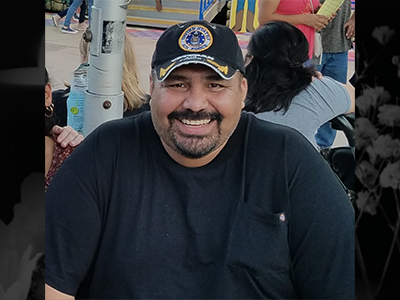 Marco Pena
Thank you for all the memories. I will carry you in my heart forever, Dad.

submitted by Victoria Pena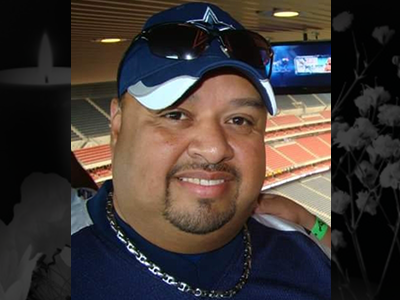 Hilario "Larry" Perez
My dad, Larry Perez, was a good man and great father. He was a fun-loving jokester that always made me feel like I could confide in him anytime. I am very sad that he will not, physically, see my future accomplishments, but I know he will always be in my heart. I love and miss you, Dad!

submitted by Gabriel Perez

Hector Pompa
My dad was always full of life and making people laugh. He loved to host BBQs often and would make roasted corn, fajitas, smoked sausage, and chicken. We laughed, as he told us crazy stories about his childhood and military days. He taught us to enjoy life and gave me some of my best memories.

submitted by Vianei Pompa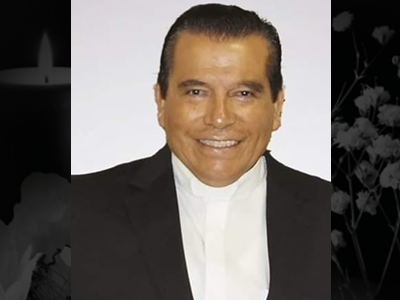 Pbro. Margarito Platas Sanchez
Padre Margarito was the pastor at Nuestra Señora de los Dolores Parish in Hualahuises, Nuevo Leon, México. He served his community and God for over 47 years. Padre Margarito had a jovial personality and always served others with a smile and positive attitude. He is missed greatly by his extended family.

submitted by Cristina Villalobos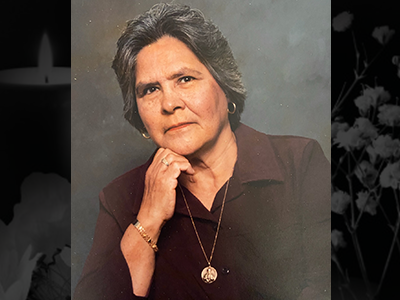 Alicia Ramos
Ms. Alicia Ramos had wonderful characteristics of being kind, patient, and supportive. She was a mother not only to her 7 children but was a second mother to many nieces and nephews. Ms. Ramos enjoyed gardening, cooking, and attending her grandchildren's sporting events.

submitted by Cristina Villalobos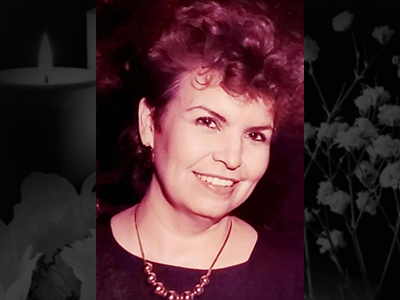 Isabel Reed
Isabel was an amazing woman, mother, grandmother, and friend. I miss hearing her voice, seeing her smile, and listening to her laughter. She taught us to love the Lord and love our family. I thank God that I had an opportunity to have such a great MOM. She is truly missed. Rest in Peace – MOM

submitted by Linda Sandoval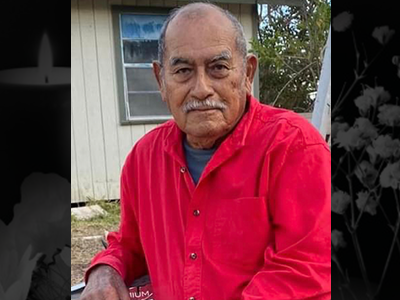 Jose Resendiz Paz
My grandfather Jose Resendiz Paz loved me, raised me, and taught me many of the values I hold dear to me. He was a wonderful father and was the true embodiment of what a man should be. He was a gentleman, a man of honor, and courage. Te quiero con todo mi corazón, abuelo; nunca te olvidaré.

Submitted by Nicholas Rodriguez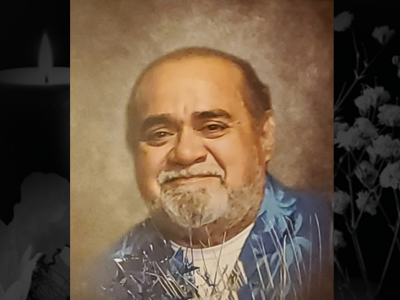 Pablo Robles
Rest in peace

submitted by Federico Gonzalez Jr.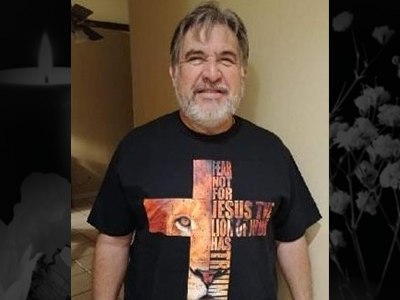 Ruben Rodriguez
Ruben was a retired contractor, turned professional grandpa. He was a selfless man of God who lived a life of service, spreading his faith through word & action. Ruben was a great friend, brother, cousin, a loving husband, & a devoted dad & Papa. He has left a legacy of love and is greatly missed.

submitted by Ayiza Huerta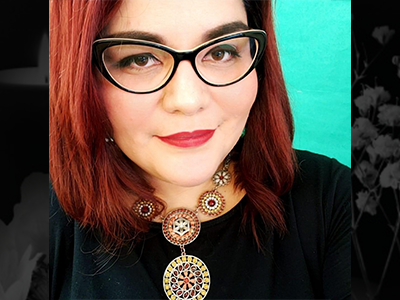 Sarah Tamez
Sarah was a true inspiration to all that knew her. She was an activist and very talented artist. Her willingness to help her students beyond the classroom was greatly appreciated. Her light could be seen and felt by all those around her. The world was dim the day she left. She is missed every day!

submitted by Joy Esquierdo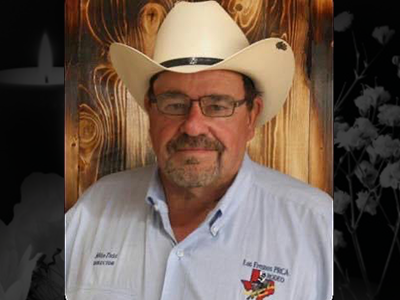 Michael Todd
In losing him, I lost a great blessing and comfort, for he was always that to me. My dad was compassionate and loved all of his children. I keep his memory close for he is always on my mind and will forever be in my heart. I love you, Dad.

submitted by Nina Barrientos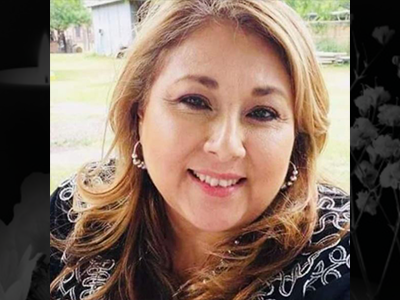 Sonia Trevino Gonzalez
We were cousins by blood, sisters by our friendship and friends by choice.

submitted by Dora Maldonado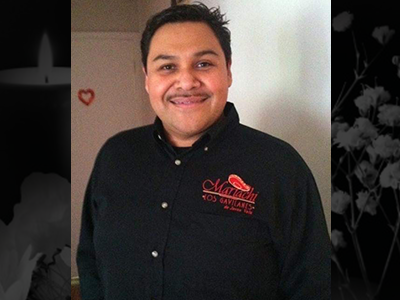 Jesus Vela
Jesús R. Vela was a great son, brother, and friend. He carried out endless activities defending injustices and abuses against those in need. Jesús dedicated more than 25 years to Early Childhood Education, without abandoning his passion for mariachi music as owner of Mariachi Los Gavilanes de Jesús Vela.

submitted by Elizabeth Salinas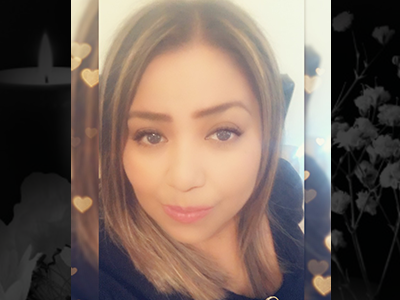 Norma Veraza
My sister, Norma, was a loving and caring daughter, sister, friend but most importantly a wonderful mother for her son Oscar. She is truly missed and will never be forgotten. Love you, sis...

submitted by Abby Tovar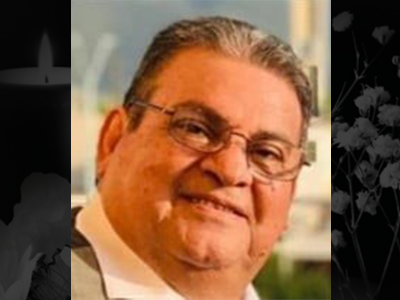 Luis Javier Villagomez
Javier lived life with humbleness and gratitude. He served with a caring, kind heart, helping those in need and friending all who crossed his path. Javier always had a smile on his face and was ready to spread joy, especially to his grandchildren. We love and miss you every day, Padre!

submitted by Terry Villagomez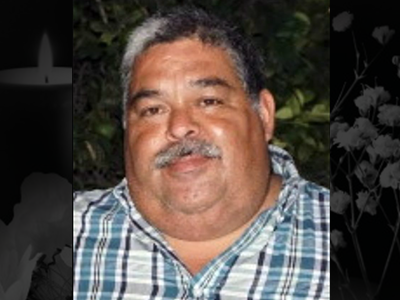 Alberto Ybarra
Albert's gentleness and kind heart always brought back fond memories of us growing up. He was a loving husband, father, son, sibling, relative and friend. I enjoyed bumping into him on campus to converse with him. He is truly missed and loved, but will never be forgotten.

submitted by Lisa Moreno

---