Family and Friends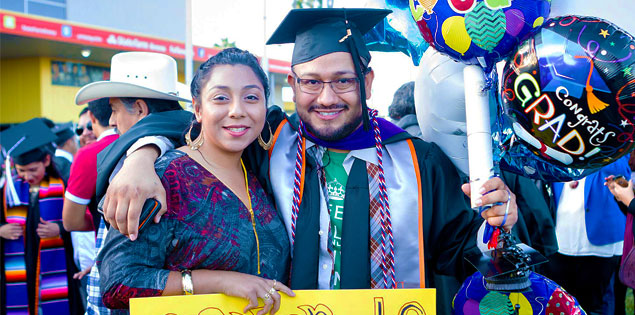 Ceremony Instructions
Tickets are not required for the Brownsville ceremony.  Seating will be on a first-come, first-serve basis at both locations. The ceremony will begin with the grand procession of the degree candidates at 4 p.m. (Brownsville Student Union Lawn) on Friday, December 14, 2018. 
Tickets will be required for entrance into the ceremonies held at the McAllen Convention Center at all times for all guests 2 years of age and older.  The ceremony times at the Mc Allen Convention Center are available here. The ceremony will last approximately 2½ hours.
McAllen Convention Center
McAllen Convention Center standard procedures include but are not limited to pat down and item searches, so we recommend prompt arrival including time for walking from the parking lot to the venue.
Parking
Parking for visitors is available on a first-come, first-served basis on the Brownsville Campus and at the McAllen Convention Center. Parking decals are not required at either location.  
Inclement Weather
If inclement weather is severe and threatening the evening of the Brownsville Commencement Ceremony, university officials will elect to implement the alternate plan to move the commencement to the McAllen Convention Center. The date and time will remain unchanged (4 p.m. Friday, December 14, 2018). Once a decision is reached to move the Brownsville Commencement Ceremony to the McAllen Convention Center, notification will be provided by email and via social media 24-48 hours prior to the change of the location. Please keep in mind the inclement weather plan will be implemented only if the weather is severe and threatening to protect the safety of graduates and their guests. 
Services for Guests with Disabilities: People with special needs who plan to attend commencement may contact Student Accessibility Services for information.  Handicapped parking is available.  Guests are advised to arrive early to take advantage of available parking. A special seating area secured by University Police will be available. The seating is for guests who use wheelchairs or walkers or have other needs. A sign language interpreter will be available on site. To make a special request, contact Student Accessibility Services at 956-665-7005 or 956-882-7374.
As a sign of respect, your attendance is expected throughout the entire ceremony.