History
Gloria Evangelina Anzaldúa was born on September 26, 1942 in Raymondville, Texas to Urbano and Amalia Anzaldúa. She is the eldest of four children and one of two sisters. Gloria spent her early years on Jesus Maria Ranch and Los Verjeles Ranch living there until the age of 7. At that time the family moved to Hargill where she graduated as Valedictorian from Edinburg High School in 1962.
After high school she attended college for one year at Texas Women's University. She returned to the Valley due to her inability to afford college. After working for two years she returned to college. She attended Pan American College (The University of Texas Rio Grande Valley) from 1965-1968 where she majored in English, Art, and Secondary Education. It is during this time she becomes involved with the Chicano movement.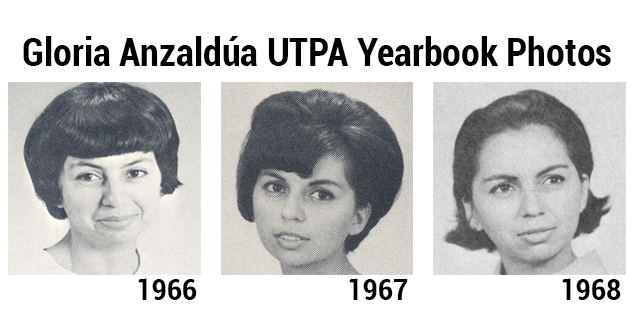 After Graduation
From January 1969 - June 1973 Gloria worked as a teacher for the P.S.J.A. school district. She taught all grade levels and later wrote a poem about her struggles. Each summer she would attend The University of Texas at Austin. She was involved with the Chicano movement and was a member of Chicano Youth Organization, Mexican American Youth Organization, and AMOS.

In 1972 she received her M.A. in English and Education from UT Austin and from May 1973 – September 1974 Gloria worked for the state of Indiana in what resembles a current day Headstart. In 1974 she wrote her 1st story & her 1st poem while she was in South Bend, Indiana. She quit this job to return to Austin from September 1974 – September 1977 Gloria was enrolled in the doctoral program in comparative literature at UT Austin. During this time she began to spend a lot of time writing. In 1976 she began working for Tejidos, a Chicano literary arts magazine.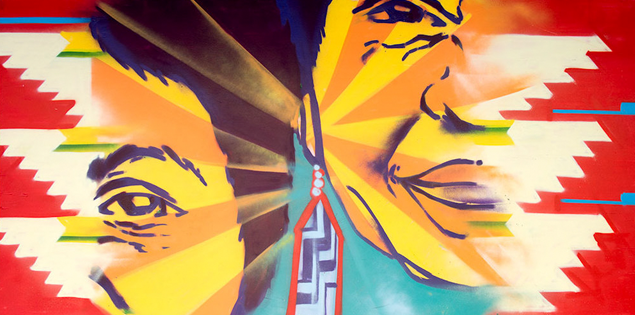 Austin Revisited / Other Important Events
While she was at UT Austin, Gloria continued her activist involvement but spread out her interests. It was at this time she became involved in the feminist movement and the gay rights movement.
While she was working for Tejidos, she published 6 poems in the magazine.
In 1977 she left UT Austin ABD and decides to pursue writing full time. She moves to California and only returns to Texas to visit.
1980 – Hysterectomy.
1979-1980 begins editing and publishes This Bridge Called My Back.
1986 Borderlands is accepted for publication but at this point is only a book of poetry.
1987 publishes Borderlands/La Frontera