Description:
---
*This course is designed to prepare students for the Electronic Health Records Management Certification.
Access to health information is changing the ways doctors care for patients. With the nation's healthcare system moving to the electronic medical record, numerous employment opportunities exist for medical assistants, health information systems staff, patient registration professionals, and other related positions. Healthcare professionals with the ability to understand, update and maintain electronic health records are in great demand.
Learners will review the implementation and management of electronic health information using common electronic data interchange systems and maintain the medical, legal, accreditation, and regulatory requirements of the electronic health record.
Details:
---
What You Will You Learn:
• Describe the role of the electronic health record specialist
• Explain the organization, storage, and management of the health record in a medical facility
• Explain the legal requirements related to health records and patient information
• Use EHR software to perform health record tasks
• Explain how the health record information is used to complete the claim information
• Discuss various reimbursement methodologies
---
This program is intended for those who have little to no electronic health records management experience and seek to be employed as a Electronic Health Records Manager in a clinical laboratory or public health department setting.
Students must have or plan to receive a high school diploma or GED. Participants must also possess a minimum of 10th-grade level math and reading skills.
---
Note: Participants must be at least 18 years old to sit for the national certification exam after completing this course.
Note: If you are applying for the Continuing Education Private Loan to cover the registration fee for a non-credit continuing education program, then please use the UTRGV Continuing Education School Code: 003599. The loan amount you note in the application cannot exceed the open enrollment fee noted on our website. The minimum for the loans must be $500.00. Some service charges may apply.
Please email continuinged@utrgv.edu once you have been approved by your loan provider so we may certify your loan.
- More of What You're Looking For -
---
Adult Mental Health First Aid USA
This course will show participants how to identify, understand and respond to signs of mental illnesses and substance use disorders.
Clinical Medical Assistant Program
This program is intended for participants seeking a challenging and rewarding career as a clinical medical professional.
Dental Assistant Program
The Dental Assistant Program prepares students for entry-level positions in one of the fastest-growing health care professions.
Medical Billing & Coding
This program prepares you to work as a Medical Biller & Coder, and take a national billing and coding exam.
Occupational Medicine Training for Advanced Practice Professionals
Course participants will learn to make quick diagnoses related to occupational injuries and navigate complex worker's compensation processes.
Ophthalmic Assistant Program
Begin your career in the field of vision healthcare as an Ophthalmic Assistant specializing in the anatomy, function and diseases of the eye.
Personal Trainer Certification
Participants will cover practical fitness topics while obtaining their certification in personal training.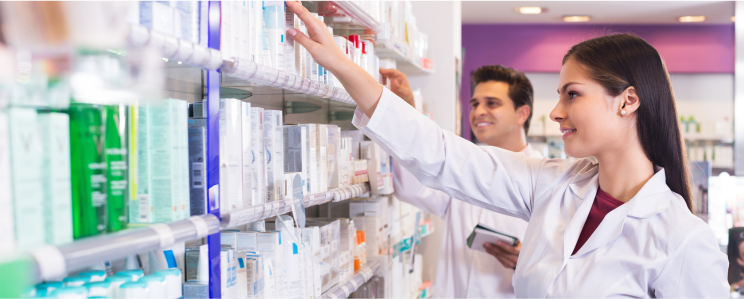 Pharmacy Technician Program
This program prepares you to work as a pharmacy technician and to take the PTCB's Certified Pharmacy Technician (CPhT) exam.
Phlebotomy Technician Program
This program prepares you to work as a Phlebotomy Technician and take the Certified Phlebotomy Technician (CPT) Exam
Physical Therapy Aide
This comprehensive program prepares students for entry-level Physical Therapy Aide positions as supportive personnel in a Physical Therapy practice.
Veterinary Assistant Program
The Veterinary Assistant program prepares learners for a new career in the field of veterinary medicine.
Youth Mental Health First Aid USA
The Youth Mental Health First Aid USA curriculum is primarily focused on information participants can use to help adolescents and transition-age youth, ages 12-18.