Contact Us
Office of the Provost
Edinburg Campus
1201 West University Dr.
ESSBL - Executive Tower 5.101
Edinburg, TX 78539
Email: provost@utrgv.edu
Phone: (956) 665-2111

Brownsville Campus
One West University Blvd.,
BLHSB - Life & Health Science 2.402
Brownsville, TX 78520



College of Sciences Annual Research Conference: Women in Science Annual Meeting - November 19
---
November 12, 2021
Colleagues:

You are encouraged to participate in the College of Sciences Annual Research Conference: Women in Science Annual Meeting on Friday, November 19, from 2-3pm via Zoom. The meeting will feature renowned keynote speaker, Dr. Geraldine Richmond. Additional details are below.
College of Sciences
Annual Research Conference
Women in Science Annual Meeting
November 19, 2021
2:00 - 3:00 p.m. via Zoom
Please register.
Keynote Speaker:
Dr. Geraldine Richmond
Undersecretary for Science and Energy
U.S. Department of Energy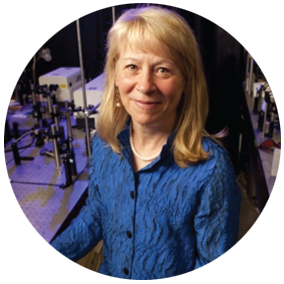 Dr. Richmond is a recipient of the National Medal of Science, a member of the National Academy of Sciences and a fellow of the American Academy of Arts and Sciences, the American Chemistry Society, the American Physical Society and the Association for Women in Science.
Visit utrgv.edu/arc for more information about the COS Annual Research Conference!
---
The University of Texas Rio Grande Valley
College of Sciences