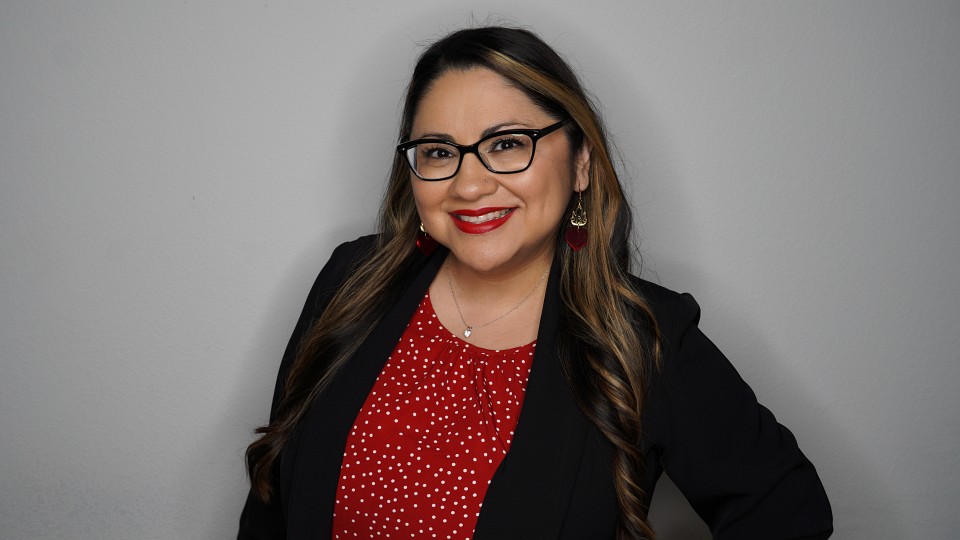 Meet Marissa Alaniz, a UTRGV Unsung Hero
Text by Amanda A. Taylor-Uchoa

Marissa Alaniz, financial analyst in the dean's office within the UTRGV College of Liberal Arts, says every day comes with an interesting mix of activities. From reviewing balances to investigating deficits, there are a myriad ways to aid her department.  
She works and collaborates with a great team, she said. And while she is based on the Edinburg Campus, she has colleagues across all campuses that help her be successful in her role. Being able to learn and grow, professionally and personally, is one of her favorite things about working at UTRGV.  
WHAT IS YOUR ROLE AT UTRGV?
I provide financial analysis for one of the largest colleges at UTRGV, Liberal Arts, and its departments. That includes analyzing financial and academic data, oversight of all account balances, reporting, reconciliation management, compliance efforts, and other business management services.  
HOW LONG HAVE YOU WORKED AT THE UNIVERSITY?
I just completed my 10th year, which includes a handful of years working at legacy institution UTPA.  
DESCRIBE YOUR AVERAGE DAY
Every day comes with a mix of activities. Generally, it's reviewing balances, labor encumbrances and actuals, and investigating deficits, running various types of reports, initiating budget transfers/IDTs, assisting the department administrative support staff and cost center managers with financial-related and administrative-related inquiries and trouble-shooting budget errors. My day is filled with working and collaborating with a great team and other colleagues across UTRGV. 
WHAT IS YOUR FAVORITE PART OF YOUR JOB?
I have a few. One is that my job requires analytical thinking and reminds me a lot of solving a puzzle and figuring out what fits and doesn't, what's missing, and how I can fix it. The second is working with an excellent college team that feels like a second family. The third is that I am always learning, professionally and personally.  
DO YOU HAVE A FAVORITE MEMORY, OR STORY, ABOUT YOUR TIME HERE?
I would have to say it's when I finally graduated with my undergrad degree in Multidisciplinary Studies (Management, Business Administration and Psychology) back in 2018 from UTRGV while working a full-time job. I took the scenic route and lived life a bit prior to completing this goal. Now, I look forward to graduating with my MBA in Spring 2023. It's never too late in the game to start, continue, or finish your education journey.  
TELL US SOMETHING MOST PEOPLE DON'T KNOW ABOUT YOU
I like to collect various forms of artwork, band T-shirts, earrings, and I enjoy photography. 
WHAT IS YOUR RELATIONSHIP WITH THE UTRGV COMMUNITY?
As an alumna, a grad student and a staff member, I am a proud Vaquera and feel a strong family-like connection with the UTRGV Community. I'm always happy to help a student, guest, or colleague when they need assistance. UTRGV has blessed me with many beautiful friendships, learning experiences, and great mentors.