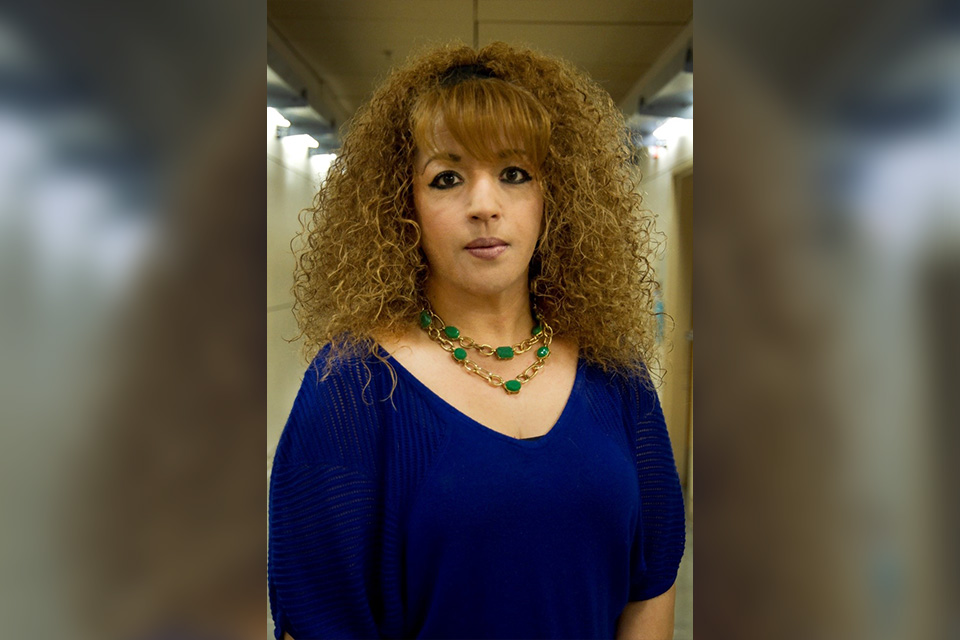 Meet Leticia Ocañas, a UTRGV Unsung Hero
Text by Amanda A. Taylor-Uchoa

Leticia (Letty) Ocañas, administrative associate within the UTRGV College of Engineering and Computer Science on the Edinburg campus, has worked within her department for 31 years. During her time at UTRGV, she has helped countless students enrolled within her college and has seen them graduate to become engineers and scientists within their fields. One of her fondest memories, and a testament to her long-lasting impact on her students, is when a student thanked her in their thesis. Working with a great group of people, Ocañas said, is key to helping students succeed in their futures.
WHAT IS YOUR ROLE AT UTRGV?
I am the administrative associate for the dean of Engineering & Computer Science
HOW LONG HAVE YOU WORKED HERE?
I have been with the university 31 years, between UTPA legacy institution and UTRGV. I'm proud to say all my years of service have been in the same college.
DESCRIBE YOUR AVERAGE DAY
Every day comes with many surprises and different duties, but I spend a large amount of time arranging meetings with both internal and external constituents. When I'm not adding or changing a meeting, I spend time purchasing items, processing student forms, arranging travel or working on a college event.
WHAT IS YOUR FAVORITE PART OF YOUR JOB?
Working with students has always been the favorite part of my job, and making sure they leave with a great college experience. It brings me great pride to see them graduate and become professionals. I strive to assist in any way I can. Also, I am very fortunate to have the best team of co-workers and the best #cooldean/boss, Dr. Ala Qubbaj.
DO YOU HAVE A FAVORITE MEMORY, OR STORY, ABOUT YOUR TIME HERE?
I have seen our college grow from 50 students to more than 3,770. In the engineering program's inception, I recall knowing every single student enrolled. It was a wonderful feeling getting to know them and becoming friends and staying in touch even after they graduated. There have been so many memories over the years, but I would have to say that the favorite one that I cherish is when a student acknowledged and thanked me in their thesis. Today, she is one of our engineering faculty and one of my best friends.
TELL US SOMETHING MOST PEOPLE DON'T KNOW ABOUT YOU
I was selected as a MathCounts Program Coordinator for the Texas chapter. It was very unusual to get this award, as all the coordinators for the program were mainly engineers. I am also a proud grandmother of two, Gavin and Maddie. They mean the world to me.
WHAT IS YOUR RELATIONSHIP WITH THE UTRGV COMMUNITY?
I feel a special bond with the UTRGV community since I have spent more than three decades here and have seen my daughter graduate from this great institution with a B.S. and an M.S. This is my family!