Harald H. H. Goring, Ph.D.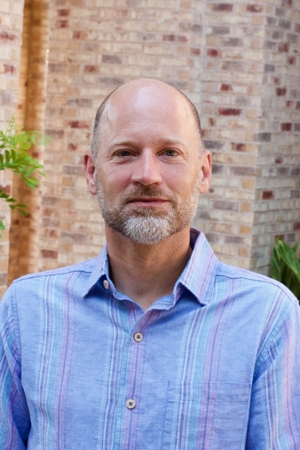 Bennett Dyke & Jean MacCluer Endowed Professor

South Texas Diabetes and Obesity Institute & Department of Human Genetics

School of Medicine

Office: San Antonio Technology Center, Room 320.10
3463 Magic Drive
San Antonio, TX.  78229
Phone: +1 (210)-585-9771
Email: harald.goring@utrgv.edu


Education

2000 Ph.D. Statistical Genetics, Columbia University, New York, NY, USA
1996 M.Ph. Statistical Genetics, Columbia University, New York, NY, USA
1993 M.A. Molecular Genetics, Columbia University, New York, NY, USA
1990 Vordiplom Biology, Universität Göttingen, Göttingen, Germany


Research Focus
To what degree do we inherit predisposition to disease, life expectancy, and personal skills, predilections, and behaviors? What are the specific genetic factors involved in shaping these characteristics? To address these questions, Dr. Göring's research group works on two aspects of genetic epidemiology, the development of statistical methods for genetic analysis and the application of those methods to well-designed human datasets.
On the methodological front, one current project of Dr. Göring's research group is to develop ways to localize and identify rare genomic variants with strong phenotypic impact on complex traits in extended pedigree samples. Specifically, his research group is taking advantage of genotyped rare variants from whole genome sequence data to phase and impute missing genotype data, and they are developing methods for assessing the phenotypic effect of unique chromosome segments (found only in a single pedigree founder and his/her descendants) on disease and disease-related quantitative risk factors.
On the applied front, Dr. Göring's research group is involved in several studies that integrate genotypic data and other "omics" technology-generated data to unravel trait etiology.  A recent project involves the search for differences in gene expression between schizophrenic individuals and controls.  His research group is examining the expression patterns of case and control lymphoblastoid cell lines (from both European ancestry and African American individuals) before and after stimulation with the neurotransmitter dopamine, with the hope that the identified differences reveal information about the etiology of schizophrenia.
Dr. Göring's group is also seeking to identify early metabolomic biomarkers for cardiovascular disease and type 2 diabetes. They are characterizing the metabolome of blood plasma samples using a highly sensitive separation methodology (untargeted two-dimensional gas chromatography approach coupled to time-of-flight mass spectrometry) to identify specific molecules or chemical signatures that predict elevated risk of disease onset. One metabolomic project is focused on large Mexican American families, and another project involves Sikhs from India.
Intramural Appointments

    

Extramural Appointments

School of Medicine Admissions Committee
School of Medicine Admissions Committee – Waitlist Subcommittee

Member, NIH Scientific Review Group
Cardiovascular and Sleep Epidemiology Panel B
Publication Highlights
Göring HHH, Ott J (1997) Relationship estimation in affected sib pair analysis of late-onset diseases. Eur J Hum Genet 5:69–77
Göring HHH, Terwilliger JD (2000) Linkage analysis in the presence of errors I: Complex-valued recombination fractions and complex phenotypes. Am J Hum Genet 66:1095–1106 [erratum in (2000) Am J Hum Genet 66:1472] doi: 10.1086/302797
Göring HHH, Terwilliger JD (2000) Linkage analysis in the presence of errors IV: Joint pseudomarker analysis of linkage and/or linkage disequilibrium on a mixture of pedigrees and singletons when the mode of inheritance cannot be accurately specified. Am J Hum Genet:1310–1327 doi: 10.1086/302845
Terwilliger JD, Göring HHH (2000) A review of gene mapping in the 20th and 21st centuries: Statistical methods, data analysis, and experimental design. Human Biology 72:63–132 doi: 10.3378/027.081.0615
Göring HHH, Terwilliger JD, Blangero J (2001) Large upward bias in estimation of locus-specific effects from genome-wide scans. Am J Hum Genet 69:1357–1369 doi: 10.1086/324471
Sigurdsson S, Nordmark G, Göring HHH, Lindroos K, Wiman A-C, Sturfelt G, Jönsen A, Rantapää-Dahlqvist S, Möller B, Kere J, Koskenmies S, Widén E, Eloranta M-L, Julkunen H, Kristjansdottir H, Steinsson K, Alm G, Rönnblom L, Syvänen AC (2005) Polymorphisms in the tyrosine kinase 2 and interferon regulatory factor 5 genes are associated with systemic lupus erythematosus. Am J Hum Genet 76:528–537 doi: 10.1086/428480
Göring HHH, Curran JE, Johnson MP, Dyer TD, Charlesworth J, Cole SA, Jowett JBM, Abraham LJ, Rainwater DL, Comuzzie AG, Mahaney MC, Almasy L, MacCluer JW, Kissebah AH, Collier GR, Moses EK, Blangero J (2007) Discovery of expression QTLs using large-scale transcriptional profiling in human lymphocytes. Nat Genet 39:1208–1216 doi: 10.1038/ng2119
Ge B, Pokholok DK, Kwan T, Grundberg E, Morcos L, Verlaan DJ, Le J, Koka V, Lam KCL, Gagné V, Dias J, Hoberman R, Montpetit A, Joly MM, Harvey EJ, Sinnett D, Beaulieu P, Hamon R, Graziani A, Dewar K, Harmsen E, Majewski J, Göring HHH, Naumova AK, Blanchette M, Gunderson KL, Pastinen T (2009) Global patterns of cis-variation in human cells revealed by high-density allelic expression analysis. Nat Genet 41:1216–1222 doi: 10.1038/ng.473
Hiekkalinnaa T, Schäffer AA, Lambert B, Norrgrann P, Göring HHH, Terwilliger JD (2011) PSEUDOMARKER: A powerful program for joint linkage and/or linkage disequilibrium analysis on mixtures of singletons and related individuals. Hum Hered 71:256–266 doi: 10.1159/000329467
Rubicz R, Leach CT, Kraig E, Dhurandhar NV, Duggirala R, Blangero J, Yolken R, Göring HHH (2011) Genetic factors influence serological measures of common infections. Human Heredity 72:133–141 doi: 10.1159/000331220
Göring HHH (2012) Tissue specificity of genetic regulation of gene expression. Nature Genetics 44: 1077-1078 (invited commentary in News and Views) doi: 10.1038/ng.2420
Rubicz R, Yolken R, Drigalenko E, Carless MA, Dyer TD, Bauman L, Melton PE, Kent Jr JW, Harley JB, Duggirala R, Curran JE, Johnson MP, Cole SA, Almasy L, Moses EC, Dhurandhar NV, Kraig E, Blangero J, Leach CT, Göring HHH (2013) A genome-wide integrative genomic study localizes genetic factors influencing antibodies against Epstein-Barr virus nuclear antigen 1 (EBNA-1). PLoS Genetics 9:e1003147 doi: 10.1371/journal.pgen.1003147
Recent Publications
Morales LD, Cromack DT, Tripathy D, Fourcaudot M, Kumar S, Curran JE, Carless M, Göring HHH, Hu SL, Lopez-Alvarenga JC, Garske KM, Pajukanta P, Small KS, Glastonbury CA, Das SK, Langefeld C, Hanson RL, Hsueh WC, Norton L, Arya R, Mummidi S, Blangero J, DeFronzo RA, Duggirala R, Jenkinson CP. Further evidence supporting a potential role for ADH1B in obesity. Sci Rep. 2021 Jan 21;11(1):1932. doi: 10.1038/s41598-020-80563-z.PMID: 33479282 
Blackburn NB, Meikle PJ, Peralta JM, Kumar S, Leandro AC, Bellinger MA, Giles C, Huynh K, Mahaney MC, Göring HHH, VandeBerg JL, Williams-Blangero S, Glahn DC, Duggirala R, Blangero J, Michael LF, Curran JE. Identifying the lipidomic effects of a rare loss-of-function deletion in ANGPTL3. Circ Genom Precis Med. 2021 Jun;14(3):e003232. doi: 10.1161/CIRCGEN.120.003232. Epub 2021 Apr 22.
Kos MZ, Carless MA, Blondell L, Leland MM, Knape KD, Göring HHH, Szabó CÁ. Whole genome sequence data from captive baboons implicate RBFOX1 in epileptic seizure risk. Front Genet. 2021 Aug 20;12:714282. doi: 10.3389/fgene.2021.714282.
Blackburn AN, Blondell L, Kos MZ, Blackburn NB, Peralta JM, Stevens PT, Lehman DM, Blangero J, Göring HHH. Genotype phasing in pedigrees using whole-genome sequence data. Eur J Hum Genet. 2020 Jun;28(6):790-803. doi: 10.1038/s41431-020-0574-3. Epub 2020 Jan 29. PMID: 31996801
Mathias SR, Knowles EEM, Mollon J, Rodrigue A, Koenis MMC, Alexander-Bloch AF, Winkler AM, Olvera RL, Duggirala R, Göring HHH, Curran JE, Fox PT, Almasy L, Blangero J, Glahn DC. Minimal relationship between local gyrification and general cognitive ability in humans. Cereb Cortex. 2020 May 18;30(6):3439-3450. doi: 10.1093/cercor/bhz319. PMID: 32037459
Mollon J, Curran JE, Mathias SR, Knowles EEM, Carlisle P, Fox PT, Olvera RL, Göring HHH, Rodrigue A, Almasy L, Duggirala R, Blangero J, Glahn DC. Neurocognitive impairment in type 2 diabetes: Evidence for shared genetic aetiology. Diabetologia. 2020 May;63(5):977-986. doi: 10.1007/s00125-020-05101-y. Epub 2020 Feb 4. PMID: 32016567
Alexander-Bloch AF, Mathias SR, Fox PT, Olvera RL, Göring HHH, Duggirala R, Curran JE, Blangero J, Glahn DC.  Human cortical thickness organized into genetically-determined communities across spatial resolutions.  Cereb Cortex. 2019 Jan 1;29(1):106-118. doi: 10.1093/cercor/bhx309.
Knowles EEM, Curran JE, Goring HHH, Mathias SR, Mollon J, Rodrigue A, Olvera RL, Leandro A, Duggirala R, Almasy L, Blangero J, Glahn DC. Family-based analyses reveal novel genetic overlap between interleukin-8 and risk for suicide attempt. Brain Behav Immun. 2019 Aug;80:292-299. doi: 10.1016/j.bbi.2019.04.004. Epub 2019 Apr 3. PMID: 30953777
Knowles EEM, Mathias SR, Mollon J, Rodrigue A, Koenis MMG, Dyer TD, Goring HHH, Curran JE, Olvera RL, Duggirala R, Almasy L, Blangero J, Glahn DC. A QTL on chromosome 3q23 influences processing speed in humans.  Genes Brain Behav. 2019 Apr;18(4): e12530. doi: 10.1111/gbb.12530. Epub 2018 Nov 16 PMID: 30379395
Almeida M, Peralta J, Garcia J, Diego V, Goring H, Williams-Blangero S, Blangero J. Modeling methylation data as an additional genetic variance component. BMC Proc. 2018 Sep 17;12(Suppl 9):29. doi: 10.1186/s12919-018-0128-7. eCollection 2018. PMID: 30263043
Blondell L, Blackburn A, Kos MZ, Blangero J, Göring HHH. Contribution of inbred singletons to variance component estimation of heritability and linkage. Hum Hered. 2018;83(2):92-99. doi: 10.1159/000492830. Epub 2018 Nov 2. PMID: 30391948
Duan J, Göring HHH, Sanders AR, Moy W, Freda J, Drigalenko EI, Kos M, He D, Gejman PV; MGS. Transcriptomic signatures of schizophrenia revealed by dopamine perturbation in an ex vivo model. Transl Psychiatry. 2018 Aug 16;8(1):158. doi: 10.1038/s41398-018-0216-5. PMID: 30115913
Knowles EEM, Curran JE, Meikle PJ, Huynh K, Mathias SR, Göring HHH, VandeBerg JL, Mahaney MC, Jalbrzikowski M, Mosior MK, Michael LF, Olvera RL, Duggirala R, Almasy L, Glahn DC, Blangero J. Disentangling the genetic overlap between cholesterol and suicide risk. Neuropsychopharmacology. 2018 Dec;43(13):2556-2563. doi: 10.1038/s41386-018-0162-1. Epub 2018 Jul 23. PMID: 30082891
Kos MZ, Duan J, Sanders AR, Blondell L, Drigalenko EI, Carless MA, Gejman PV, Göring HHH; MGS.  Dopamine perturbation of gene co-expression networks reveals differential response in schizophrenia for translational machinery.  Transl Psychiatry. 2018 Dec 13;8(1):278. doi: 10.1038/s41398-018-0325-1. PMID: 30546022
Hibar DP, Adams HH, Jahanshad N, Chauhan G, Stein JL, Hofer E, Renteria ME, Bis JC, Arias-Vasquez A, Ikram MK, Desrivières S, Vernooij MW, Abramovic L, Alhusaini S, Amin N, Andersson M, Arfanakis K, Aribisala BS, Armstrong NJ, Athanasiu L, Axelsson T, Beecham AH, Beiser A, Bernard M, Blanton SH, Bohlken MM, Boks MP, Bralten J, Brickman AM, Carmichael O, Chakravarty MM, Chen Q, Ching CR, Chouraki V, Cuellar-Partida G, Crivello F, Den Braber A, Doan NT, Ehrlich S, Giddaluru S, Goldman AL, Gottesman RF, Grimm O, Griswold ME, Guadalupe T, Gutman BA, Hass J, Haukvik UK, Hoehn D, Holmes AJ, Hoogman M, Janowitz D, Jia T, Jørgensen KN, Karbalai N, Kasperaviciute D, Kim S, Klein M, Kraemer B, Lee PH, Liewald DC, Lopez LM, Luciano M, Macare C, Marquand AF, Matarin M, Mather KA, Mattheisen M, McKay DR, Milaneschi Y, Muñoz Maniega S, Nho K, Nugent AC, Nyquist P, Loohuis LM, Oosterlaan J, Papmeyer M, Pirpamer L, Pütz B, Ramasamy A, Richards JS, Risacher SL, Roiz-Santiañez R, Rommelse N, Ropele S, Rose EJ, Royle NA, Rundek T, Sämann PG, Saremi A, Satizabal CL, Schmaal L, Schork AJ, Shen L, Shin J, Shumskaya E, Smith AV, Sprooten E, Strike LT, Teumer A, Tordesillas-Gutierrez D, Toro R, Trabzuni D, Trompet S, Vaidya D, Van der Grond J, Van der Lee SJ, Van der Meer D, Van Donkelaar MM, Van Eijk KR, Van Erp TG, Van Rooij D, Walton E, Westlye LT, Whelan CD, Windham BG, Winkler AM, Wittfeld K, Woldehawariat G, Wolf C, Wolfers T, Yanek LR, Yang J, Zijdenbos A, Zwiers MP, Agartz I, Almasy L, Ames D, Amouyel P, Andreassen OA, Arepalli S, Assareh AA, Barral S, Bastin ME, Becker DM, Becker JT, Bennett DA, Blangero J, van Bokhoven H, Boomsma DI, Brodaty H, Brouwer RM, Brunner HG, Buckner RL, Buitelaar JK, Bulayeva KB, Cahn W, Calhoun VD, Cannon DM, Cavalleri GL, Cheng CY, Cichon S, Cookson MR, Corvin A, Crespo-Facorro B, Curran JE, Czisch M, Dale AM, Davies GE, De Craen AJ, De Geus EJ, De Jager PL, De Zubicaray GI, Deary IJ, Debette S, DeCarli C, Delanty N, Depondt C, DeStefano A, Dillman A, Djurovic S, Donohoe G, Drevets WC, Duggirala R, Dyer TD, Enzinger C, Erk S, Espeseth T, Fedko IO, Fernández G, Ferrucci L, Fisher SE, Fleischman DA, Ford I, Fornage M, Foroud TM, Fox PT, Francks C, Fukunaga M, Gibbs JR, Glahn DC, Gollub RL, Göring HH, Green RC, Gruber O, Gudnason V, Guelfi S, Håberg AK, Hansell NK, Hardy J, Hartman CA, Hashimoto R, Hegenscheid K, Heinz A, Le Hellard S, Hernandez DG, Heslenfeld DJ, Ho BC, Hoekstra PJ, Hoffmann W, Hofman A, Holsboer F, Homuth G, Hosten N, Hottenga JJ, Huentelman M, Pol HE, Ikeda M, Jack CR Jr, Jenkinson M, Johnson R, Jönsson EG, Jukema JW, Kahn RS, Kanai R, Kloszewska I, Knopman DS, Kochunov P, Kwok JB, Lawrie SM, Lemaître H, Liu X, Longo DL, Lopez OL, Lovestone S, Martinez O, Martinot JL, Mattay VS, McDonald C, McIntosh AM, McMahon FJ, McMahon KL, Mecocci P, Melle I, Meyer-Lindenberg A, Mohnke S, Montgomery GW, Morris DW, Mosley TH, Mühleisen TW, Müller-Myhsok B, Nalls MA, Nauck M, Nichols TE, Niessen WJ, Nöthen MM, Nyberg L, Ohi K, Olvera RL, Ophoff RA, Pandolfo M, Paus T, Pausova Z, Penninx BW, Pike GB, Potkin SG, Psaty BM, Reppermund S, Rietschel M, Roffman JL, Romanczuk-Seiferth N, Rotter JI, Ryten M, Sacco RL, Sachdev PS, Saykin AJ, Schmidt R, Schmidt H, Schofield PR, Sigursson S, Simmons A, Singleton A, Sisodiya SM, Smith C, Smoller JW, Soininen H, Steen VM, Stott DJ, Sussmann JE, Thalamuthu A, Toga AW, Traynor BJ, Troncoso J, Tsolaki M, Tzourio C, Uitterlinden AG, Hernández MC, Van der Brug M, van der Lugt A, van der Wee NJ, Van Haren NE, van 't Ent D, Van Tol MJ, Vardarajan BN, Vellas B, Veltman DJ, Völzke H, Walter H, Wardlaw JM, Wassink TH, Weale ME, Weinberger DR, Weiner MW, Wen W, Westman E, White T, Wong TY, Wright CB, Zielke RH, Zonderman AB, Martin NG, Van Duijn CM, Wright MJ, Longstreth WT, Schumann G, Grabe HJ, Franke B, Launer LJ, Medland SE, Seshadri S, Thompson PM, Ikram MA. Novel genetic loci associated with hippocampal volume. Nat Commun. 2017 Jan 18; 8:13624. doi: 10.1038/ncomms13624. PMID:28098162 
Hodgson K, Almasy L, Knowles EE, Kent JW Jr, Curran JE, Dyer TD, Göring HH, Olvera RL, Woolsey MD, Duggirala R, Fox PT, Blangero J, Glahn DC. The genetic basis of the comorbidity between cannabis use and major depression. Addiction. 2017 Jan;112(1):113-123. doi: 10.1111/add.13558. Epub 2016 Sep 26. PMID:27517884
Hodgson K, Carless MA, Kulkarni H, Curran JE, Sprooten E, Knowles EE, Mathias S, Göring HHH, Yao N, Olvera RL, Fox PT, Almasy L, Duggirala R, Blangero J, Glahn DC. Epigenetic age acceleration assessed with human white-matter images. J Neurosci. 2017 May 3;37(18):4735-4743. doi: 10.1523/JNEUROSCI.0177-17.2017. Epub 2017 Apr 6. PMID:28385874 
Hodgson K, Poldrack RA, Curran JE, Knowles EE, Mathias S, Göring HHH, Yao N, Olvera RL, Fox PT, Almasy L, Duggirala R, Barch DM, Blangero J, Glahn DC. Shared genetic factors influence head motion during MRI and Body Mass Index. Cereb Cortex. 2017 Dec 1;27(12):5539-5546. doi: 10.1093/cercor/bhw321. PMID 27744290
Hsueh WC, Nair AK, Kobes S, Chen P, Göring HHH, Pollin TI, Malhotra A, Knowler WC, Baier LJ, Hanson R. Identity-by-descent mapping identifies major locus for serum triglycerides in Amerindians largely explained by an APOC3 founder mutation. Circ Cardiovasc Genet. 2017 Dec;10(6). pii: e001809. doi: 10.1161/CIRCGENETICS.117.001809 PMID: 29237685
Knowles EE, Huynh K, Meikle PJ, Göring HH, Olvera RL, Mathias SR, Duggirala R, Almasy L, Blangero J, Curran JE, Glahn DC. The lipidome in major depressive disorder: Shared genetic influence for ether-phosphatidylcholines, a plasma-based phenotype related to inflammation, and disease risk. Eur Psychiatry. 2017 Feb 21; 43:44-50. doi: 10.1016/j.eurpsy.2017.02.479. [Epub ahead of print] PMID:28365467 
Knowles EE, Meikle PJ, Huynh K, Göring HH, Olvera RL, Mathias SR, Duggirala R, Almasy L, Blangero J, Curran JE, Glahn DC. Serum phosphatidylinositol as a biomarker for bipolar disorder liability. Bipolar Disord. 2017 Mar;19(2):107-115. doi: 10.1111/bdi.12468. Epub 2017 Feb 23. PMID:28230325 
Kos MZ, Carless MA, Peralta J, Curran JE, Quillen EE, Almeida M, Blackburn A, Blondell L, Roalf DR, Pogue-Geile MF, Gur RC, Göring HHH, Nimgaonkar VL, Gur RE, Almasy L. Exome sequences of multiplex, multigenerational families reveal schizophrenia risk loci with potential implications for neurocognitive performance. Am J Med Genet B Neuropsychiatr Genet. 2017 Dec;174(8):817-827. doi: 10.1002/ajmg.b.32597. Epub 2017 Sep 13. PMID: 28902459
Lake NJ, Taylor RL, Trahair H, Harikrishnan KN, Curran JE, Almeida M, Kulkarni H, Mukhamedova N, Hoang A, Low H, Murphy AJ, Johnson MP, Dyer TD, Mahaney MC, Göring HHH, Moses EK, Sviridov D, Blangero J, Jowett JBM, Bozaoglu K. TRAK2, a novel regulator of ABCA1 expression, cholesterol efflux and HDL biogenesis. Eur Heart J. 2017 Dec 21;38(48):3579-3587. doi: 10.1093/eurheartj/ehx315. PMID: 28655204
Sanders AR, Drigalenko EI, Duan J, Moy W, Freda J, Göring HHH, Gejman PV. Transcriptome sequencing study implicates immune-related genes differentially expressed in schizophrenia: New data and a meta-analysis. Transl Psychiatry. 2017 Apr 18;7(4): e1093. doi: 10.1038/tp.2017.47. PMID:28418402 
Weerasekera L, Rudnicka C, Sang QX, Curran JE, Johnson MP, Moses EK, Göring HH, Blangero J, Hricova J, Schlaich M, Matthews VB. ADAM19: A novel target for metabolic syndrome in humans and mice. Mediators Inflamm. 2017; 2017:7281986. doi: 10.1155/2017/7281986. Epub 2017 Feb 7. PMID:28265178 
Collaborating Institutions
UT Health Science Center San Antonio
UT San Antonio
Columbia University
Harvard University
University of Chicago and Northshore University Health System
University of Helsinki and Finnish Public Health Institute