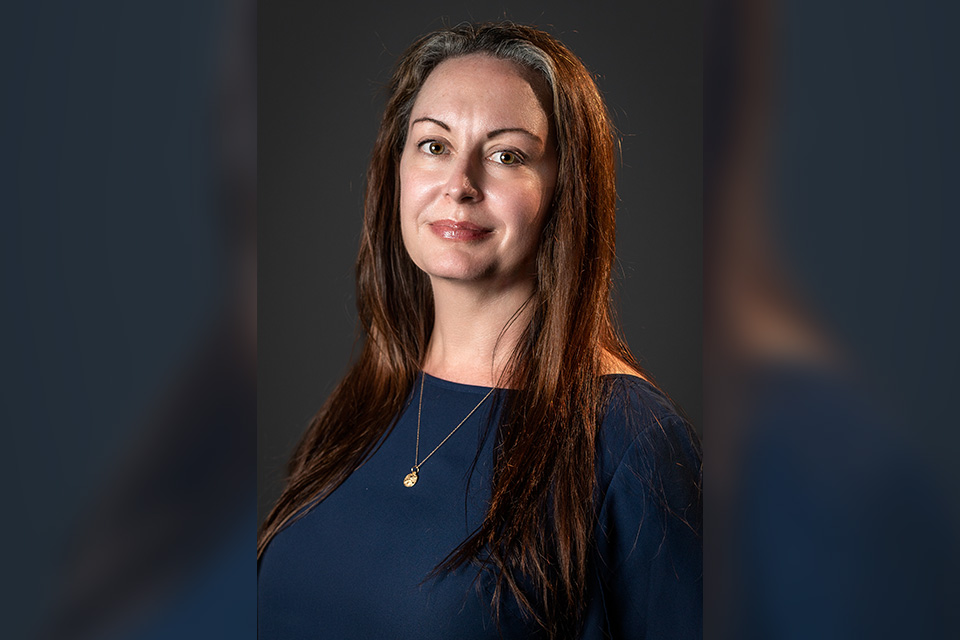 Meet Leah Ellis, a UTRGV Unsung Hero
Text by Amanda A. Taylor-Uchoa


Leah Ellis, supervising clinical therapist within the UTRGV Counseling Department on the Brownsville campus, provides mental health services to all UTRGV students. To promote the importance of mental health, group and individual therapy sessions are available to students, as well as campus presentations on various topics. Being able to train and work alongside interns is especially important to Ellis, with suicide prevention being a key factor in her work. Being able to connect with students and make them feel supported is one of her favorite aspects of the job, she said.

WHAT IS YOUR ROLE AT UTRGV?
I provide mental health services to currently enrolled UTRGV students. We do individual and group therapy sessions as well as provide presentations to the campus community on topics including suicide prevention. I also get to train and work with counseling interns each semester.

HOW LONG HAVE YOU WORKED HERE?
Six years!

DESCRIBE YOUR AVERAGE DAY:
An average day would mostly include meeting with students for therapy sessions either online or in person. And lunch with my coworkers in between, which is always nice.

WHAT IS YOUR FAVORITE PART OF YOUR JOB?
I love my job! Getting to connect with students and help them to know they are supported is my very favorite.

DO YOU HAVE A FAVORITE MEMORY, OR STORY, ABOUT YOUR TIME HERE?
We did a super fun event with the Center for Diversity & Inclusion called the Voguequero Ball a couple of years ago. Everyone got dressed up and we had contests and dancing at the Student Union. We wanted our LGBTQIA+ community to feel welcomed and supported on campus.  It was fun to plan, and everyone seemed to enjoy it, including the counseling center staff!

TELL US SOMETHING MOST PEOPLE DON'T KNOW ABOUT YOU:
I became a vegetarian when I was 13 years old, and just started eating seafood a few years ago. It's delicious! I also have a very brief part in a documentary titled "Swim for the Reef" which was filmed in Cozumel and later aired at the Cannes film festival.

WHAT IS YOUR RELATIONSHIP WITH THE UTRGV COMMUNITY?
I certainly feel that I am part of the UTRGV community at this point! I've gotten to see a few students from the beginning of their academic careers here through graduate school now. It has also been very meaningful to me to be able to get to know my coworkers within and beyond the counseling center. I love that there are people I've known since my first day, those that I've met along the way, and plenty left to meet!