Texas Book Festival Reading Rock Stars
READING Rock STARS:
Carolyn Dee Flores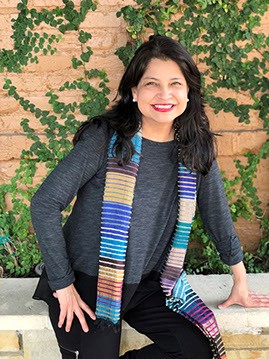 CAROLYN DEE FLORES is the illustrator of several books, including A Surprise for Teresita / Una sorpresa para Teresita (Piñata Books, 2016); Dale, dale, dale: Una fiesta de números / Hit It, Hit It, Hit It: A Fiesta of Numbers (Piñata Books, 2014) and Canta, Rana, canta / Sing, Froggie, Sing (Piñata Books, 2013). A member of the Society of Children's Book Writers and Illustrators, she lives in San Antonio, Texas.
Naibe Reynoso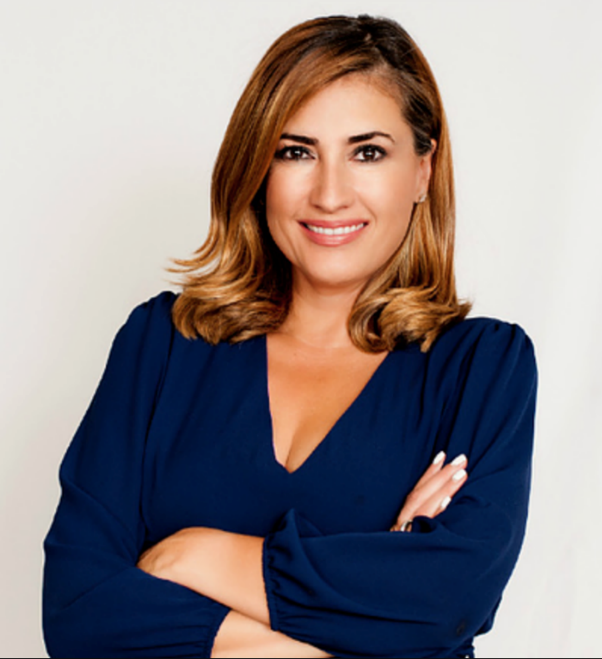 Multiple-Emmy and AP Award-winning Journalist NAIBE REYNOSO, has been working in front of and behind the camera for more than 20 years. She has worked and contributed to various regional, national and international networks including KTLA, France 24, Univision Network, Reelz Channel, CNN en Español, the Biography Channel, Fox News Latino, Larry King's ORA TV, and has even filled in as a co-host on ABC's "The View".

In 2018 she created Con Todo Press, a publishing company that creates books to amplify the voices of underrepresented communities. Her first chidren's book, "Be Bold, Be Brave: 11 Latinas who made U.S. History," highlights 11 women who excelled in medicine, science, sports, the arts, journalism and politics. Naibe Reynoso aims to shine a light on heroes from our community. From activist Dolores Huerta, to Supreme Court Justice Sonia Sotomayor. Although Latinos are over 18% of the population, only 2% of books were written by Latinos according to the Cooperative Children's Book Center (CCBC). At Con Todo Press, we aim to bridge that gap, so children can learn about heroes from their own community.
Sharon Robinson
SHARON ROBINSON is the educational consultant for Major League Baseball. She manages Breaking Barriers: In Sports, In Life a baseball-themed national character education curriculum that helps empower students to face obstacles in their lives. The program includes a national essay contest for students in grades 4-9 and throughout MLB's RBI program. Each year, thousands of students write an essay about how they used the values demonstrated by Jackie Robinson to overcome their challenges. Essay winners are celebrated in their schools and in Major League ballparks. Since 1997, the program has reached over 22 million students and 2.9 million educators.

Ms. Robinson is also the author of many works of fiction and nonfiction. She has written several widely praised books about her father, baseball legend Jackie Robinson, including Jackie's Nine: Jackie Robinson's Values to Live By, Promises to Keep: How Jackie Robinson Changed America, Jackie Robinson: American Hero (children's biography), and picture books Testing the Ice, illustrated by Kadir Nelson and Jackie's Gift: A True Story of Christmas, Hanukkah, illustrated by EB Lewis. Sharon's other books include novels: Safe at Home and Slam Dunk! In January 2014, Under The Same Sun, illustrated by AG Ford, will be published by Scholastic.
James Luna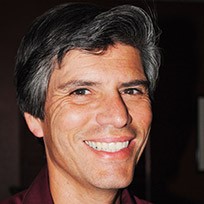 JAMES LUNA is an elementary school teacher in Riverside, California. He is the author of a short, bilingual novel for intermediate readers, A Mummy in Her Backpack / Una momia en su mochila (Piñata Books, 2012), and two picture books, The Place Where You Live / El lugar donde vives (Piñata Books, 2015) and The Runaway Piggy / El cochinito fugitivo (Piñata Books, 2010), which was selected by Texas schoolchildren as their favorite book on the Tejas Star Reading List.
Anna Meriano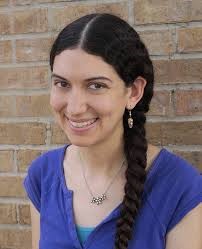 ANNA MERIANO grew up in Houston, Texas, with an older brother and a younger brother but (tragically) no sisters. She graduated from Rice University with a degree in English and earned her MFA in creative writing with an emphasis in writing for children from the New School in New York. She has taught creative writing and high school English and works as a writing tutor. Anna likes reading, knitting, playing full-contact quidditch, and translating English song lyrics into Spanish and vice-versa. Her favorite baked goods are the kind that don't fly away before you eat them.
René Colato Laínez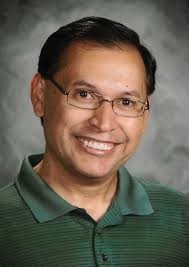 RENÉ COLATO LAÍNEZ is the author of numerous picture books for children, including Mamá the Alien / Mamá la extraterrestre (Lee & Low Books, 2016), From North to South / Del norte al sur (Children's Book Press, 2013), René Has Two Last Names / René tiene dos apellidos (Arte Público Press, 2009) and I Am René, the Boy / Soy René, el niño (Arte Público Press, 2005). He is an elementary school teacher in Los Angeles, California.
Bethany Hegedus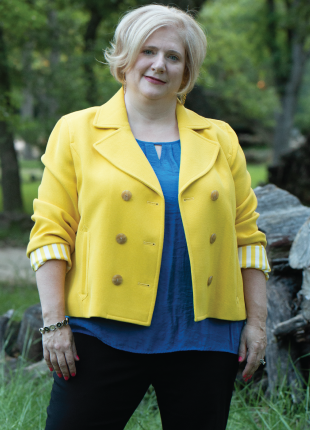 BETHANY HEGEDUS is an award-winning author of picture books and middle-grade novels, including Grandfather Gandhi and Alabama Spitfire. A former educator, she teaches widely and enjoys mentoring young writers. Hegedus is owner and creative director of the Writing Barn, a writing workshop and retreat center. She lives with her family in Austin, Texas.

Writer, activist, trolley car conductor, dancer, mother, and humanitarian--Maya Angelou's life was marked by transformation and perseverance. In this comprehensive picture-book biography geared towards older readers, Bethany Hegedus lyrically traces Maya's life from her early days in Stamps, Arkansas, through her work as a freedom fighter to her triumphant rise as a poet of the people.
David Bowles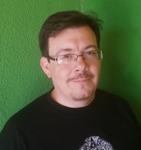 DAVID BOWLES grew up and lives in the Río Grande Valley of South Texas. A many-faceted writer and scholar, he's the author of Feathered Serpent, Dark Heart of Sky: Myths of Mexico. His middle-grade fantasy The Smoking Mirror was selected as a 2016 Pura Belpré Author Honor by the American Library Association. "They Call Me Güero" recently was awarded a 2019 Tomas Rivera Book Award, but that's not the first acknowledgment for the book. Bowles, and "Güero," have earned multiple accolades recently for excellence in poetry: Pura Belpré Author Honor Book; 2019 Walter Dean Myers Awards for Outstanding Children's Literature; School Library Journal 2018 Best Books List Honor, Middle Grade; National Council of Teachers of English Notable Verse Novel for Children 3-13; ALSC Notable Children's Book, 2019; and Shelf Awareness 2018 Best Children's & Teen Books of the Year, Middle Grade.
Raquel M. Ortiz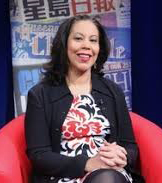 RAQUEL M. ORTIZ was born and raised in Lorain, Ohio. She is the author of two other bilingual picture books: Sofi and the Magic, Musical Mural / Sofi y el mágico mural musical (Arte Público Press, 2015) and Sofi Paints Her Dreams / Sofi pinta sus sueños (Piñata Books, 2019). She has worked at The Brooklyn Museum, the Allen Memorial Art Museum and El Museo del Barrio. Currently, she creates educational material for the Puerto Rican Heritage Cultural Ambassadors Program at the Center for Puerto Rican Studies at Hunter College in New York City.