Invited Keynote Speakers, Performers and Authors
Juan Felipe Herrera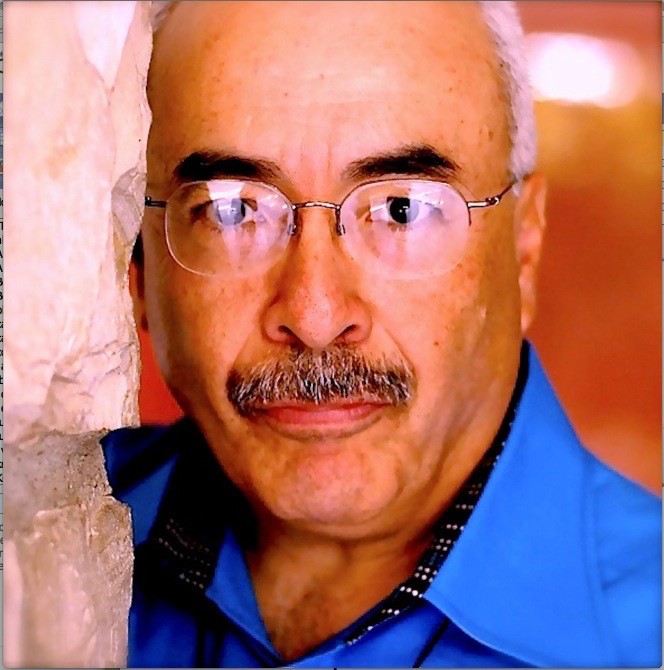 In 2015, Juan Felipe Herrera was appointed the 21st United States Poet Laureate, the first Mexican American to hold the position. In his statement of choice, Librarian of Congress James H. Billington said Herrera's poems "contain Whitman-esque multitudes that champion voices, traditions and histories, as well as a cultural perspective" that serve to illuminate our larger American identity. Herrera grew up in California as the son to migrant farmers, which he has commented strongly shaped much of his work.
A Washington Post article tells the story that "As a child, Herrera learned to love poetry by singing about the Mexican Revolution with his mother, a migrant farmworker in California. Inspired by her spirit, he has spent his life crossing borders, erasing boundaries and expanding the American chorus."
Herrera is the author of thirty books, including collections of poetry, prose, short stories, young adult novels and picture books for children. In 2014, he released the nonfiction work Portraits of Hispanic American Heroes (Dial), which showcases twenty Hispanic and Latino American men and women who have made outstanding contributions to the arts, politics, science, humanitarianism, and athletics—a magnificent homage to those who have shaped our nation.
Gregory Barz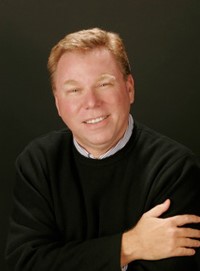 Gregory Barz is an associate professor in the Blair School of Music, Divinity School, Graduate Department of Religion and African American Studies at Vanderbilt University, where he teaches courses in African, Popular, and World Music. His newest work is Singing for Life: HIV/AIDS and Music in Uganda, (Routledge, 2005). Barz conducts collaborative field research with medical and health care professionals in East Africa, most recently with the AIDS Research Program of the Fulbright Fellowship Program. In addition to journal and encyclopedia articles and reviews, Barz presents scholarly papers and lectures throughout the United States, Africa, Great Britain and Canada.
Mireya Villarreal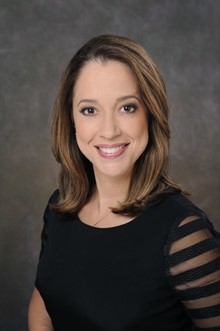 MIREYA VILLAREAL is a CBS News correspondent based in Los Angeles. She joined CBS News in July 2015, and her reporting has been featured across CBS News broadcasts and platforms including "CBS This Morning," the "CBS Evening News with Scott Pelley," and CBSN, CBS News' 24/7 streaming news service. Villarreal is an Emmy award winning veteran investigative reporter who covered consumer issues and exposed government corruption across Texas before she joined CBS News. She is also the recipient of two Texas Associated Press awards for stories on immigration and child safety. Villarreal is a native of the Texas Rio Grande Valley and graduated from the University of Texas Pan-American in 2001.
Macarena Hernandez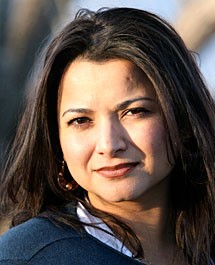 MACARENA HERNANDEZ is a United States academic and journalist. She has written about Latino issues such as immigration and education. Hernández has a B.A. in English Professional Writing and Journalism from Baylor University, and a Masters in Journalism from University of California, Berkeley.
While in college, Hernandez interned at The New York Times, and following graduation, became the Rio Grande Valley Bureau Chief for the San Antonio Express-News. In 2003, a New York Times reporter who had interned alongside her, Jayson Blair, was caught plagiarizing a newspaper article she had written for the Express-News. The revelation uncovered dozens of other stories that Blair had plagiarized or fabricated for The Times, setting off a national media story.
Hernández joined the staff of The Dallas Morning News in August 2005. Soon after, she penned a column discussing the frequency with which illegal immigrants are the victims of crime in the United States, citing a Georgia case in which six Mexicans were murdered. When Fox's Bill O'Reilly expressed outrage that the Mexican flag was flown as a show of sorrow, Hernández accused O'Reilly of preaching hate. In retaliation, O'Reilly called for a boycott of the Dallas Morning News.
Estrella del Valle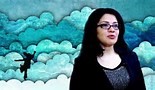 Estrella del Valle's most recent poetry collection, El desierto, Dolores, was published in 2003. In the US, Toshiya Kamei has published translations of her poems in Burnside Review, International Poetry Review, Diner, and elsewhere.
Rossy Evelin Lima-Padilla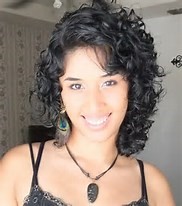 Rossy Evelin Lima-Padilla is an international award-winning Mexican poet and linguist. She has published her work in numerous journals, magazines and anthologies in Spain, Italy, Canada, UK, United States, Mexico, Venezuela, Chile, and Argentina. She is a strong advocate of college education and reading development in the American public school system. She was a featured poet in the Smithsonian Latino Virtual Museum in 2015 and was invited to speak at TEDxMcallen about her experience as an immigrant writer in the U.S.
María Palitachi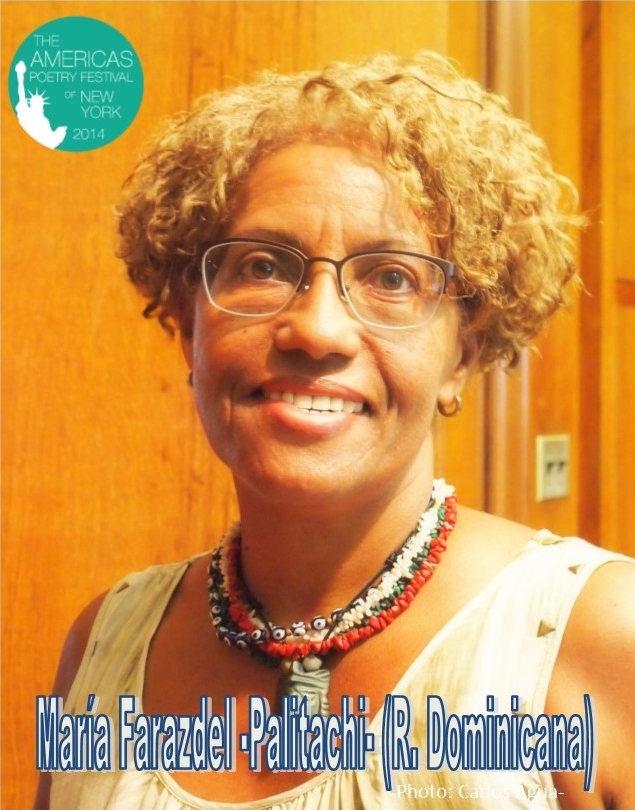 María Palitachi is a native of the Dom. Republic who has lived and worked in NY since the age of 17. She received her B.A. from Hunter College, M.A. in education from Fordham University and P.D. in School District Administration from Long Island University; Formally an Assistant Principal. She has taught English as a Second Language and Bilingual Education. She is a member of Dominican Poets USA and the literary group Camila Enriquez Ureña. Some of her work appears in the anthologies: "From a Window" in US. New poetry and narrative Hispano American in Spain and Poetas de la Era I, II in Dom. Republic. She is the author of the books: My Little Paradise, Amongst Voice and Spaces and Laberinto de la Espera.
Wendy C. Ortiz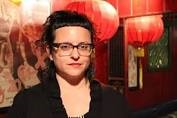 Wendy C. Ortiz is a Los Angeles native. She is the author of Excavation: A Memoir (Future Tense Books, 2014), Hollywood Notebook (Writ Large Press, 2015), and the forthcoming dreamoir Bruja (Civil Coping Mechanisms, Oct. 31, 2016). Her work has been profiled or featured in the Los Angeles Times, Los Angeles Review of Books, The Rumpus, and the National Book Critics Circle Small Press Spotlight blog. Her writing has appeared in The New York Times, Hazlitt, Vol. 1 Brooklyn, The Nervous Breakdown, Fanzine, and a year-long series appeared at McSweeney's Internet Tendency.
Sheila Maldonado

Sheila Maldonado is the author of "one-bedroom solo" (Fly by Night Press, 2011). Her second publication, "that's what you get", is forthcoming from Brooklyn Arts Press. She is a CantoMundo Fellow and a Creative Capital awardee as part of desveladas, a visual writing collective. She lives in uptown Manhattan where she is working on an ongoing project about a lifelong obsession with the ancient Maya.
Cobus du Toit, flute, and Patrick Sutton, guitar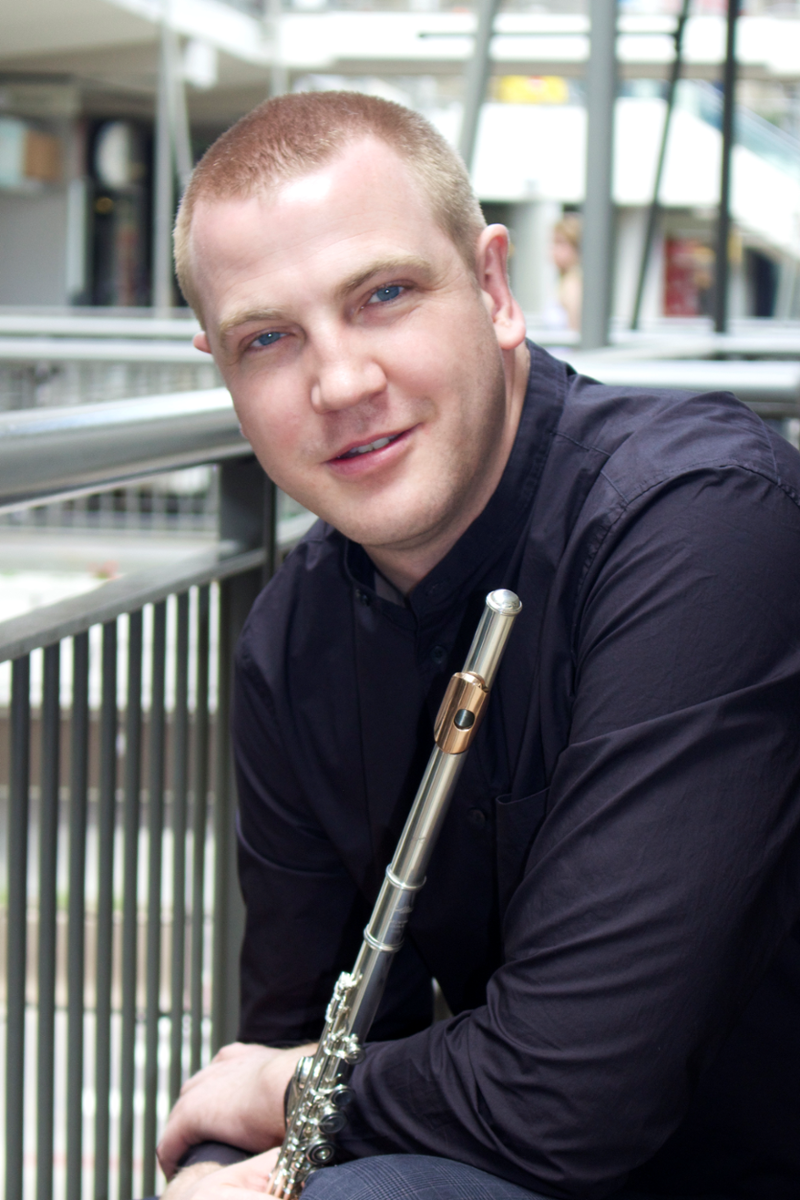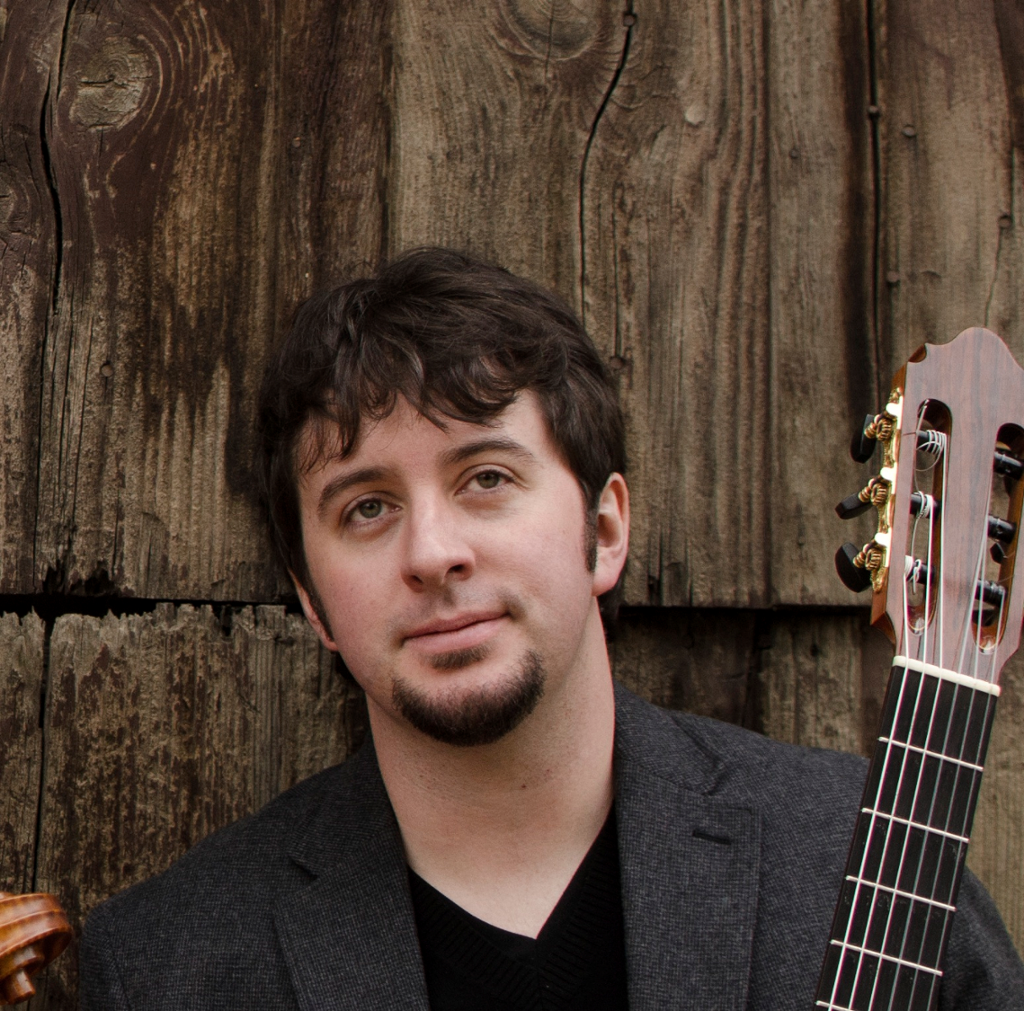 Cobus du Toit, flute, and Patrick Sutton, guitar Dr. Cobus du Toit is the instructor of flute at the University of Massachusetts Amherst and a Haynes performing artist, and Dr. Patrick Sutton is a guitarist and instructor at Community College of Denver and Naropa University. The duo were featured artists at the 2016 Guitar Foundation of America Convention in Denver. The Patterson/Sutton Duo's debut album, Cold Dark Matter: Music for Cello and Guitar, was released in 2013 on MSR Classics to critical acclaim
Gabrielle Armenier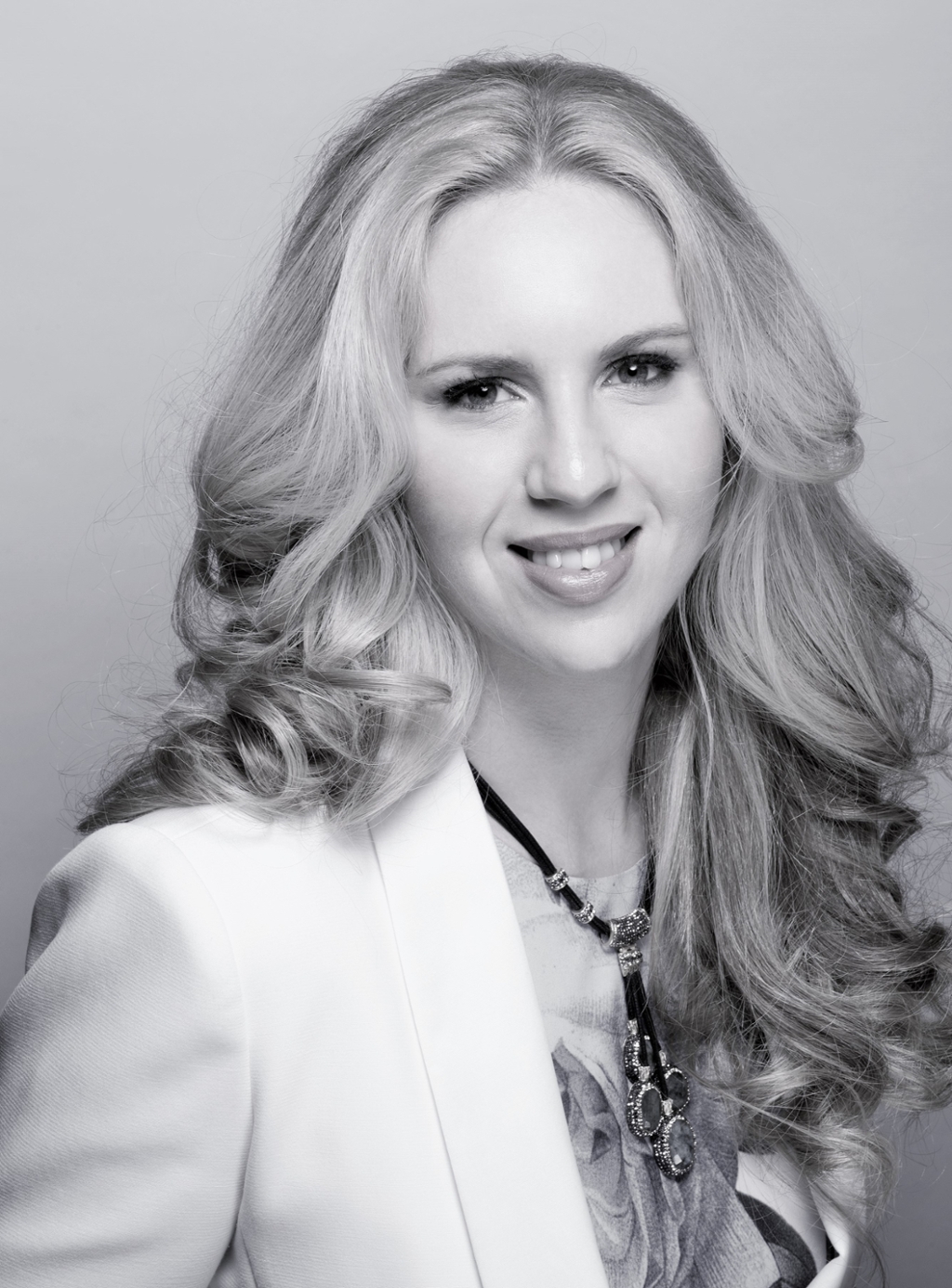 French eurythmist, Gabrielle Armenier, trained in ballet and modern dance before undertaking the four-year full-time eurythmy training in Spring Valley, NY. She holds a Bachelor in Eurythmy Pedagogy from the Den Norske Eurythmihoyskole, Oslo (2013) and a Masters in Eurythmy Pedagogy from the Freie Hochschule Stuttgart (2014).
Highlights of 2016 include a lecture and eurythmy performance at Harvard Divinity School as well as a performance with Giovanni Sollima protégé Georgy Gusev, cellist and composer. Her most recent performance in NYC was a eurythmy solo with violinist Juilliard Brahms Concerto Competition winner Elena Hirsu at David Geffen Hall on January 14th, 2017 in a performance hosted by Performing Arts Educators.
Eurythmy is an Art of Movement and of Forms which seeks to sculpt the space around the moving human being. With the creative laws of space and of non-linear time as working elements, eurythmists move between two centers of gravity: the human heart and the plane at infinity.
Steven P. Schneider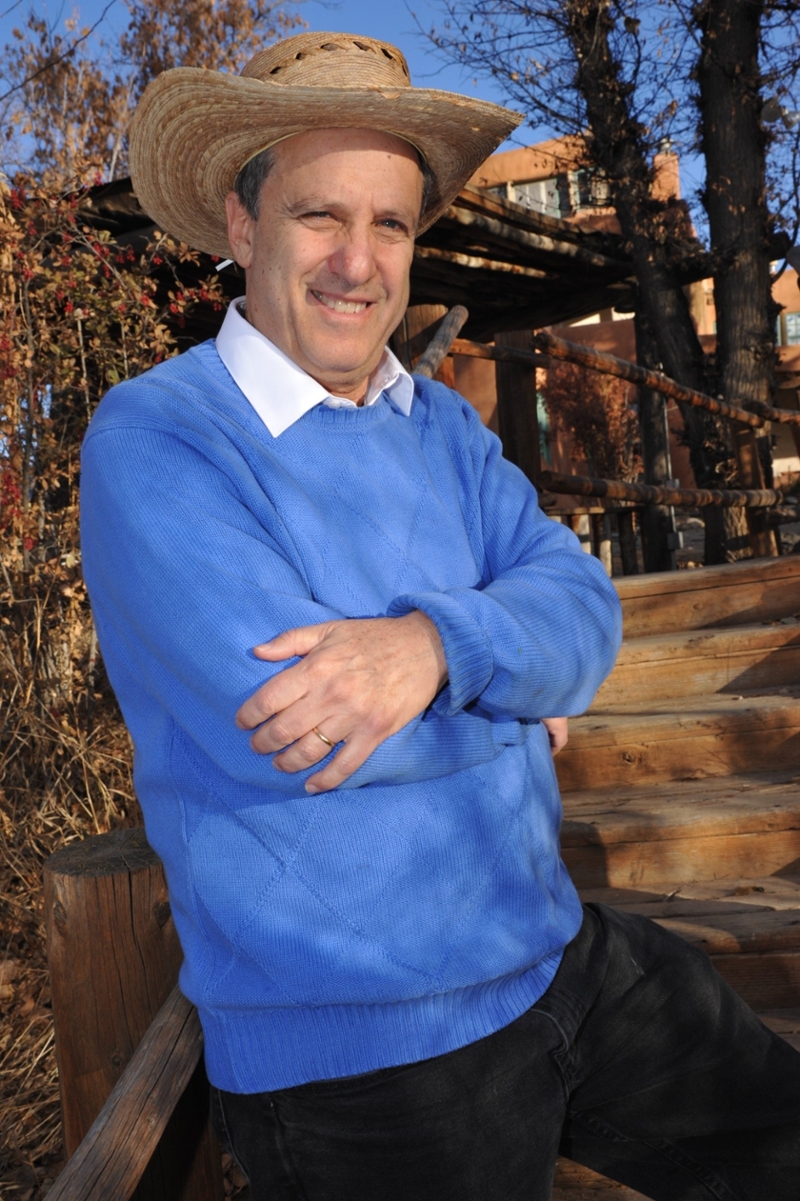 STEVEN P. SCHNEIDER is professor of Creative Writing and Literatures and Cultural Studies at the University of Texas Rio Grande Valley. He is the author of several books of poetry, including two bilingual collaborations of poetry and art with his artist wife Reefka, The Magic of Mariachi / La Magia del Mariachi and Borderlines: Drawing Border Lives / Fronteras: dibujando las vidas fronterizas, as well as the collections Unexpected Guests and Prairie Air Show. His scholarly books on contemporary American poetry include A.R. Ammons and the Poetics of Widening Scope and two edited collections of essays entitled The Contemporary Narrative Poem: Critical Crosscurrents and Complexities of Motion: The Long Poems of A.R. Ammons. His awards include four Big Read grants from the National Endowment for the Arts and a Poetry Fellowship from the Helene Wurlitzer Foundation in Taos, New Mexico. Steven's poetry has been featured in American Life in Poetry, Prairie Schooner, The Literary Review, Critical Quarterly, and numerous anthologies and international journals.
Bryce Milligan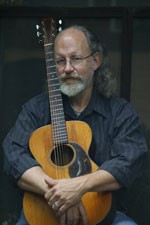 Born in Dallas, Texas, BRYCE MILLIGAN has lived in San Antonio since 1977. Primarily a poet, he has been the publisher, editor and book designer for Wings Press since 1995. But he has worn a lot of hats in his life. Among other things, he has been a folksinger, a luthier, a carpenter, a rare book bibliographer and appraiser, a college English and creative writing instructor, a poet-in-the-schools, an arts administrator, and a book and magazine editor. As a writer, he has been a newspaper columnist, a freelance journalist, a scholar, a novelist, a poet, a playwright, and an essayist. It has been an interesting life.
He has taught creative writing workshops from California to Prague. Milligan received the Gemini Ink "Award for Literary Excellence" (2011) and the St. Mary's University President's Peace Commission's "Art of Peace Award" (2012) for "creating work that enhances human understanding through the arts."