Additional FESTIBA Events
Monday February 26th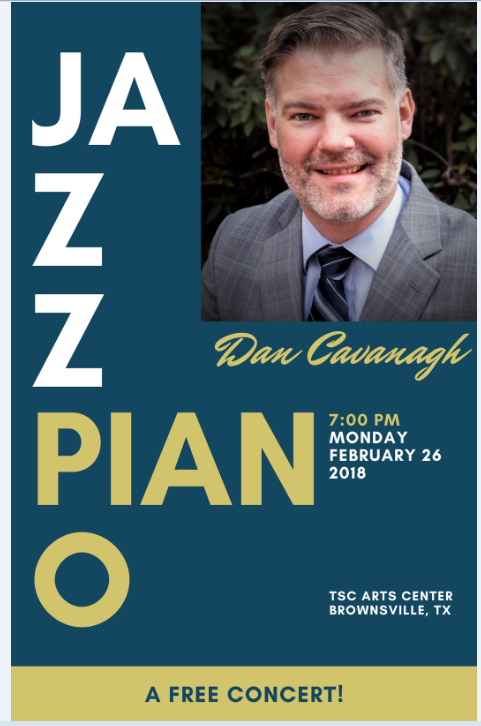 JAZZ PIANO CONCERT
Dan Cavanagh is a composer and pianist who has garnered numerous awards in both areas. An honorary fellow of the National Academy of Music, he received a 2009 gold medal prize from the International Music Prize for Excellence in Composition. As a composer, Cavanagh has written or arranged for Latin Grammy-winning AfroBop Alliance, the legendary Patti LaBelle, and a wide range of classical and jazz performers across North America and Europe.

Location: Brownsville/ TSC Arts Center
Time: 7:00 p.m.
Tuesday February 27th
IN AN ERA OF FAKE NEWS, NEWSPAPERS ARE TOO IMPORTANT TO IGNORE
The Monitor Digital Content Editor, Peter Rasmussen, will lead a discussion about the importance of finding fact-based information/news from legitimate news organizations and websites in a sea of false online information and during a divisive time in American politics.

Location: Edinburg ELABS 179
Time: 3:30 -4:30 p.m.
UTRGV COMPUTER SCIENCE and ARTS STUDENTS present: A GAME SHOWCASE
These are original video games created collaboratively between Game Design courses in Computer Science and Art, taught by Dr. Emmett Tomai and Donna Sweigart. Students work in teams to design and produce prototypical video games. Please join us to play test their games and celebrate their accomplishments.

Location: Edinburg Visual Arts Building (Annex at 2412 S Closner Blvd)/ EVABL 1.303
Time: 3:30 -4:30 p.m.
THE VAQUERO: TRADITION AND BORDER CROSSINGS
IN SOUTHERN TEXAS AND NORTHERN MEXICO

This presentation will introduce photographs by the prominent Texan photographer and screenwriter Bill Wittliff which were taken in the 1970s of vaqueros along the border. The photographs will be on display at the Historical Museums in Brownsville and in Edinburg. The aim is to begin questioning the 'right to roam' (crossing borders). Who has that right? And if a certain profession calls for crossing borders and geographies, in this case the tradition of the roaming cowboy, how and why does this way of life have to stop? Is roaming a male activity? What about the women and families? Other questions will be put forth by the presenters and the audience.

Presenters: Karen Benavente and Caroline Miles; SPAN 3307 -02
Location: Brownsville / BMAIN #63 2.420
Time: 5 – 6 p.m.
Thursday, March 1st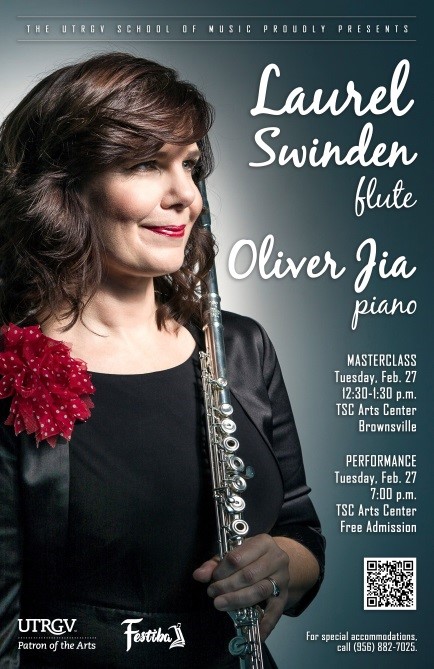 FIKE FARMS: A PORCION OF EDINBURG
This is the third component of a four-part lecture series to showcase UTRGV's CHAPS Program ongoing research. For the seventh year, the CHAPS Program class "Discovering the Rio Grande Valley" has recorded the history of a family and its land in Edinburg through archaeological, biological, and geological survey, and in oral and documentary history. This presentation details the findings of this project in anticipation of the publication of the final report later this spring.

Student presenters/participants: Alvino Flores - UTRGV Graduate Student of History, Jessica Tanguma - UTRGV Undergraduate Student of Anthropology, Ana B. Hernandez - UTRGV Undergraduate Student of History
Location: Edinburg Campus / ELABS 304
Time: 12:00 - 1:00 p.m.
FILM STUDIES & THE BORDER
Film studies core faculty will discuss cinematic texts that represent and/or engage with issues concerning the border.
Moderator: Dr. Ed Cameron
Presenters: Dr. David Anshen, Dr. Linda Belau, and Dr. Ed Cameron
Location: Edinburg / ELABS 173
Time: 3:05 - 4:20 p.m.

Refreshments will be provided.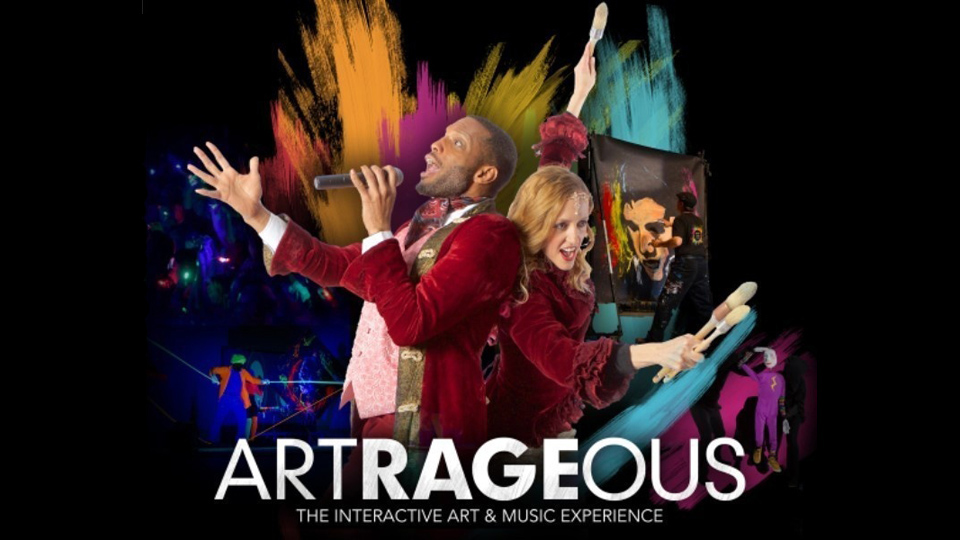 ---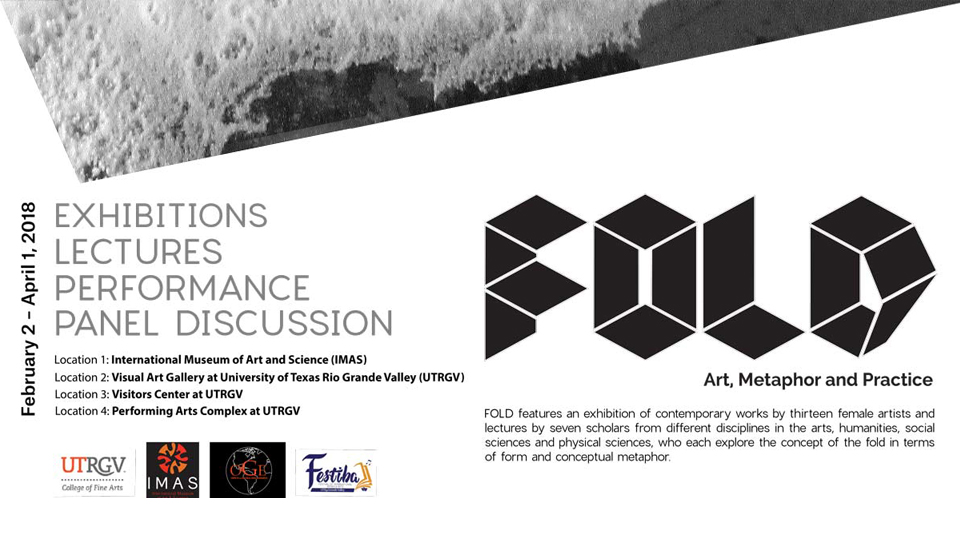 ---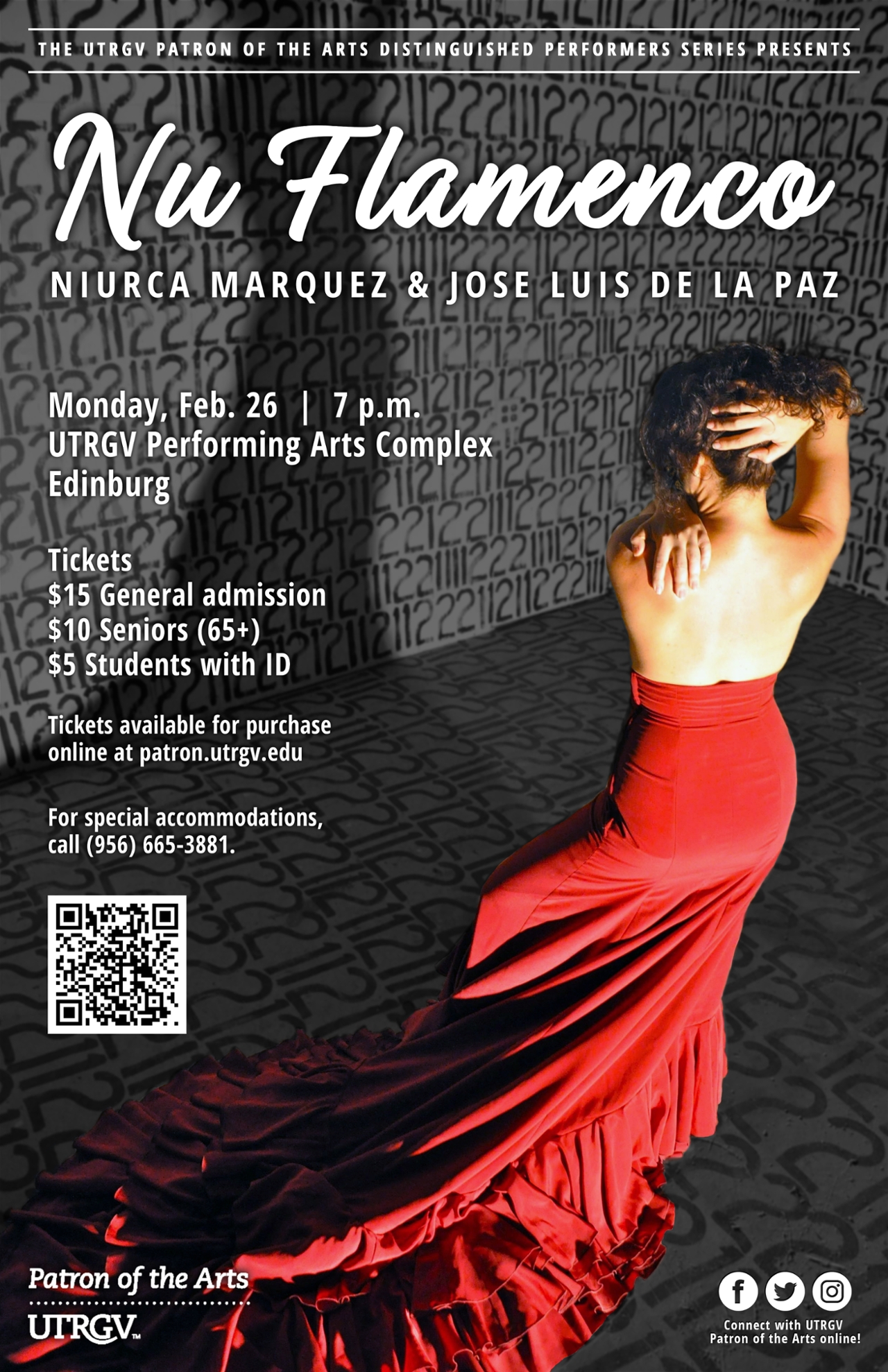 ---