Sub Menu Toggle
Carolina De Anda Trevino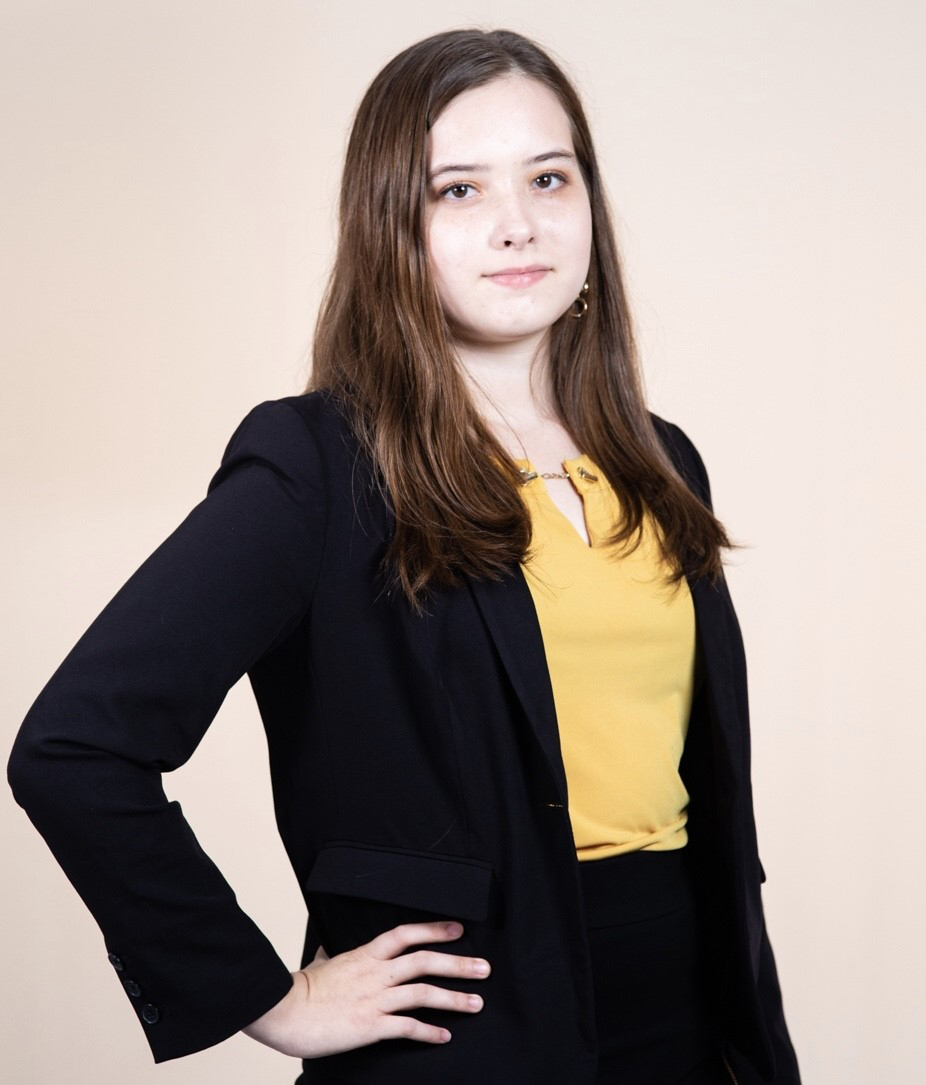 Name: Carolina De Anda Treviño
Age: 19
Major: Bilingual Education (EC-6) and Mexican American Studies
College: College of Education and P-16 Integration
Hometown: Reynosa, Tamaulipas
High School: Weslaco High School, Weslaco 
Why UTRGV?
As a first-generation college student, richness is the word I would use to describe my overall experience at UTRGV because it has empowered me to challenge my limits. I'm very grateful that our diligent faculty have equipped me with essential tools and a strong support system to follow my passion. As an immigrant, I was often told I was "less likely to achieve" and "less likely to belong." UTRGV makes me feel at home. It makes me feel my story matters.
What made you decide on your current major?
I decided to pursue a double major in Bilingual Education and Mexican American Studies because I want to touch people's lives, just how mine has been touched. Also, I believe it's important to understand the cultural and historical dimensions of Mexican origin/Latinx peoples to amplify the voices of those who have been marginalized in U.S. school systems. I want to become a teacher because we need to disrupt monocultural, monolingual, heteronormative, and patriarchal educational systems of oppression. If our idea of equity work does not include our own discomfort and active role in dismantling the systems of privilege on which we stand, then it was all talk.
How are you maneuvering being a student during the COVID-19 pandemic?
I'm trying to redefine my productivity. I try not to condemn myself for not working as effectively as before. I'm taking the time to recenter and revise my definition of success as I explore ways to take care of myself. 
What are your greatest strengths and what are some challenges? 
One of my greatest strengths is my strong will to keep up with my time management skills and motivation. However, sometimes it's challenging and overwhelming to cope with stress because I forget to prioritize my mental health. I'm learning to take time to be still. Some days when I feel low, I try to be kind to myself and take it step by step. 
What do you hope to achieve beyond completion of your major?
I want to become a bilingual elementary educator and pursue my master's degree in the future. I hope to make a difference for our emergent bilinguals because there are no achievement gaps we must fill; there are gifts we must leverage. I see myself as an advocate for others to let their voice be heard, because it's not enough to have a seat at the table.
What do you like most about UTRGV?
I would often sit in the corner of an ESL classroom without raising my hand, so I'm very grateful that UTRGV faculty has fostered a very inclusive, equitable, and inspiring classroom experience. Thanks to UTRGV, I'm thrilled that I gained valuable experience in research and advocacy, and I'm eager to continue my learning journey so I can soon give rise to the future.
What does being a Vaquero mean to you?
Sometimes to be Mexican American is a struggle: We often feel the pressure to be more than Mexican and more than American at the same time because we are right next door. Being a Vaquero represents the power of diversity. The power to build bridges among walls.
What opportunities has UTRGV helped you find throughout your community?
UTRGV offered me the opportunity to gain employment experience. Working as an academic coach at the Learning Center is preparing me for my teaching career because I'm learning how to help others reach their full potential. I was also able to improve my leadership skills by joining the Texas Association for Future Educators and the Bilingual Education Student Organization.
What advice do you have for fellow students pursuing degrees during the COVID-19 pandemic?
Just know you have a community waiting to support you. You're not alone. Remember you don't have to figure it out on your own.