Sub Menu Toggle
Andrea Cepeda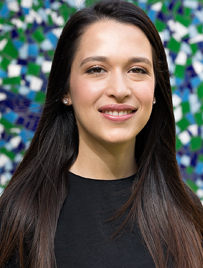 Name Andrea Cepeda
Age: 22
Major: Graphic Design
Hometown: Edinburg, Texas 
Why UTRGV?
I chose UTRGV for several reasons. The university helped me out a lot financially and then I got into Graphic Design and decided to finish my career here instead of leaving after my basics. 
What made you decide on your current major?
In high school, my favorite classes were Desktop Publishing and Photography, which influenced my decision to change my major to Graphic Design. 
What are your plans after graduation?
After graduation, I hope to find a job in my career field in order to gain experience so that I can become a freelancer and do the two things that I love: graphic design and travel. 
What are you involved in on and off campus?
I am currently working as a Student Designer at the UTRGV School of Medicine. In my free time, I manage a small social media business that consists of designing invitations, stickers and gift tags. 
What is your biggest accomplishment to date?
My biggest accomplishment to date has been to be able to manage my time being a full-time student sometimes taking 18 hours a semester, working part-time on campus and having a side job at the same time.     
What advice do you have for future students?
My advice for future students is not to leave things for tomorrow; time flies and life is too short to be stuck somewhere or doing something you are not passionate about - that being your major, your current job, or even a situation. If you don't like something about your current situation, change it. You're the only one that can.