Sub Menu Toggle
Hector Filizola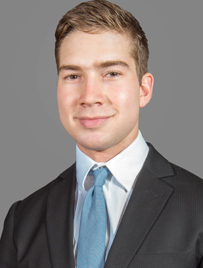 Name: Hector Filizola
Age: 21
Major: Biomedical Sciences
Hometown: Brownsville 
Why UTRGV?
With my acceptance into the unique biomedical sciences program and its innovative curriculum, I could not pass up attending UTRGV. I knew that this program offered me the best education for my career goals. Above all, only at UTRGV was I able to stay in the community that is my home, and remain close to my family and care for my baby sisters as they grow. 
What made you decide on your current major?  
Having suffered a back injury that prevented me from playing football, and having the opportunity to participate in various community service projects in high school, both made me realize that becoming a physician is my calling. Not only do I enjoy the subject matter that is taught to biomedical sciences majors, but it will also undoubtedly prepare me for my future endeavors. 
What are your plans after graduation?
I graduate this coming fall and I hope to attend medical school in fall 2018. With a semester off, my plans are to stay in Brownsville and work as a tutor in the learning center and to continue my research in the lab. After becoming a doctor, my plan is to eventually come back to serve the Rio Grande Valley community. I envision myself working in some facet of primary care or maybe as a gastroenterologist. 
What are you involved in on and off campus?
I have been doing weekly clinical rotations at Valley Baptist Medical Center in various specialties with excellent doctors ever since the beginning my undergraduate career. Last winter, I started working as a research assistant in the UTRGV School of Medicine Neuroscience Lab. I am also the founder, current president, and volunteer in two student organizations, Tutor for All (T4A) and Live to Serve (L2S). T4A is an organization of volunteers that works with Proyecto Juan Diego to tutor children in Cameron Park. L2S is an organization that provides volunteers on a daily basis to Rio Nursing Home at Fox Hollow, a nursing home that was just recently opened.
What is your biggest accomplishment to date?
My biggest accomplishments are having maintained a 4.0 GPA and also establishing two organizations, Tutor for All and Live to Serve. I take great pride in knowing that other students at the university will have the opportunity to serve others through these organizations and that the children of Cameron Park and the residents at Rio Nursing Home will continue to have volunteers for years to come. 
What advice do you have for future students?
My advice is to be proactive and surround yourself with a group of friends that make you a better student. Having friends with similar interests and ambitions help you reach your goals easier and are also there for support in times of adversity. I can confidently say that working with others toward a common goal has made my college experience more pleasant, has made me more motivated, and I have also made lasting memories as a result.