Sub Menu Toggle
Creative Writing Program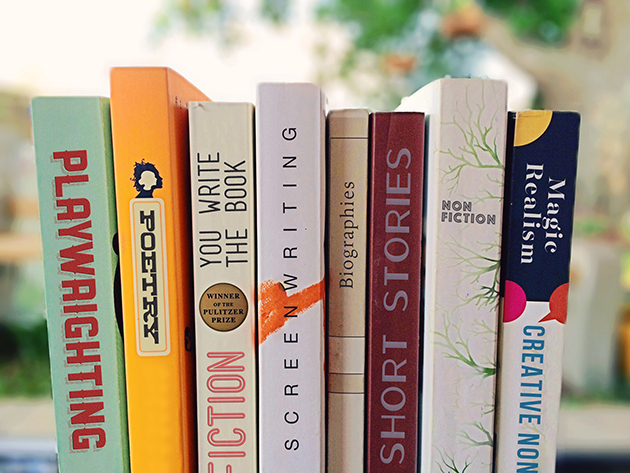 Program Overview 
The MFA in Creative Writing is a 42-hour program of advanced study and practice of literary craft. This studio/research program provides aspiring writers with the ongoing support and challenge of a workshop environment, along with individualized guidance by faculty members who are published authors themselves.
The objective of this degree program is to prepare students for careers as writers, teachers at the college or university level, editors, literary translators, and other related professional careers.
The program provides further training in the art of contemporary literary writing and publishing, the artistic inspiration of other writers as peers and mentors, and a deepened understanding and appreciation of literary traditions, including those of the Rio Grande Valley and elsewhere. The program's small workshop sizes concentrate student energies, promote success, and encourage a sense of community.
The program offers concentrations in Fiction, Poetry, Creative Nonfiction, Literary Translation (Spanish/ English), Playwriting, Screenwriting, and Graphic Literature. 
Program, Faculty, & Student Accolades 
Graduates and current students have had their work appear in many literary journals, including Fourteen Hills, Denver Quarterly, Nimrod International Journal, The Literary Review, Boulevard, Salt Hill, Front Porch, Aethlon, Marlboro Review, BorderSenses, and Texas Poetry Review.
The MFA Program publishes a national literary journal,
riverSedge,
founded in 1977.