Sub Menu Toggle
Nationally acclaimed opera educator to work with UTRGV students on bringing original story to the stage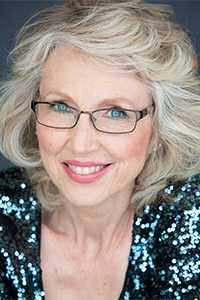 WHAT: UTRGV Strategic Plan grant funds opera residency and public performances
WHEN: Saturday, April 21 at 7 p.m. and Sunday, April 22 at 3 p.m.
WHERE: TSC Arts Center, 90 Taylor Ave., Brownsville, TX 78520
RIO GRANDE VALLEY, TEXAS – APRIL 2, 2018 – Ann Baltz, founder and artistic director of the nationally acclaimed OperaWorks training program for singers, will be in residence at The University of Texas Rio Grande Valley from April 17-22.
An opera educator, director and coach/pianist based in Los Angeles, Baltz is working with UTRGV Opera Theater faculty and students to develop a show that explores students' real collegiate lives in the Valley through music and theater.
Performances are 7 p.m. Saturday, April 21, and 3 p.m. Sunday, April 22, at the TSC Arts Center in Brownsville. 
Baltz said the performance piece she creates with students will explore turning points in the lives of each of the characters.
"This is a story about people from different backgrounds who must deal with the challenges of life's transitions – children leaving home for an education, relationships that cross cultural differences, love lost and found, and teachers who navigate their students' educational and personal challenges," she said.
Students will perform songs and arias from art song, music theater, popular, folk and operatic repertoire. Baltz has connected the diverse music with an original story inspired by personal narratives written by the UTRGV student performers.
She said she hopes the process will be meaningful for students in their off-stage lives, as well.
"In my experience with previous productions of this sort, the performers emerge from this process more confident, and with a clearer picture of who they are as unique individuals," she said.
UTRGV Opera Theater directors Cathy Compton and Daniel Hunter-Holly and pianist Oliver Jia have been preparing students for the residency through music rehearsals, dramatic coaching, and movement and improvisation exercises.
Hunter-Holly said he looks forward to the opportunity for learning and growth the residency provides student performers.
"Ann has been an inspiration to me since I first met her in 2012," he said. "She is an iconic force in the world of opera, continually advocating for an educational system that nurtures creative instinct and challenges us all to perform out of our 'comfort zones.' We are so thankful for the financial support we have received from UTRGV's Transforming Our World Strategic Plan Grant, giving our students the opportunity to create this performance piece with Ann."
The University Counseling center and clinical therapist Maria Alejandra Mazariegos have provided oversight for the interdisciplinary project.
Student photographer Veronica Gaona will document the process and performances.
PERFORMANCE DETAILS
Admission to the UTRGV Opera Theater performances is $10 general and $5 for students and seniors. Tickets are available in advance at patron.utrgv.edu, or at the box office beginning one hour prior to showtime.
For more information, contact Patron of the Arts at patron@utrgv.edu, or call (956) 882-7025.
ABOUT ANN BALTZ
Baltz is founder and artistic director of the nationally acclaimed performance training program, OperaWorks. A master teacher of performance skills and operatic improvisation for opera companies, conservatories and universities, she has been heralded as one of the leading opera educators in America today. She is a frequent speaker with the National Association of Teachers of Singing, National Opera Association, and Classical Singer, and is on the steering committee for OPERA America's Singer Training Forum in New York City.
Her diverse professional background includes roles as assistant conductor, coach and chorus master in more than 40 productions with such companies as Minnesota Opera, Orlando Opera, Portland Opera, Des Moines Metro Opera, Opera Pacific and Wolf Trap Opera.
Through her deep commitment to new and experimental works, Baltz has served as music director and co-creator of Composer-Librettist Studios in San Francisco, New York and Minneapolis, as well as music director for New Works Projects at the Minnesota Opera Institute and Portland Opera. 
She has co-created and performed several one-act operas nationally in which she and a cast of singers improvise musical scores in performances. In 2015 she received an NAACP nomination for Best Music Director for "Discord Altar," a groundbreaking improvised opera that puts a human face on the homelessness crisis. The world premiere production was part of OperaWorks' new "Arts for Social Awareness Project" (ASAP) she created in Los Angeles. In 2004, she received a Red Carpet Award from "Women in Theatre," recognizing her outstanding achievements in theater in Los Angeles. She was a recipient of a prestigious grant from the National Institute for Music Theater to engage in an in-depth study of 12 operas and the Italian language with Margaret Singer. For more information visit OperaWorks.org.
UTRGV BRAVO OPERA COMPANY

Directed by UTRGV faculty Catherine Compton and Daniel Hunter-Holly, Bravo Opera Company is a student ensemble that presents fully staged operas and scenes programs at the TSC Arts Center in Brownsville. The company won first place in the National Opera Association production competition in 2017, and was recognized in 2016 by Texas State Senator Eddie Lucio II for outstanding productions and performance.
ABOUT UTRGV
The University of Texas Rio Grande Valley (UTRGV) was created by the Texas Legislature in 2013 as the first major public university of the 21st century in Texas. This transformative initiative provided the opportunity to expand educational opportunities in the Rio Grande Valley, including a new School of Medicine, and made it possible for residents of the region to benefit from the Permanent University Fund – a public endowment contributing support to the University of Texas System and other institutions.
UTRGV has campuses and off-campus research and teaching sites throughout the Rio Grande Valley including in Boca Chica Beach, Brownsville (formerly The University of Texas at Brownsville campus), Edinburg (formerly The University of Texas-Pan American campus), Harlingen, McAllen, Port Isabel, Rio Grande City, and South Padre Island. UTRGV, a comprehensive academic institution, enrolled its first class in the fall of 2015, and the School of Medicine welcomed its first class in the summer of 2016.
EVENT  CONTACT
Catherine.Compton@utrgv.edu
UTRGV Lecturer in Voice and Opera / 956-882-5786
MEDIA CONTACTS
Marci.Caltabiano@UTRGV.edu
UTRGV Director of News and Internal Communications / 956-665-2742