Sub Menu Toggle
UTRGV ranks in Top 30 'most beautiful' campuses in Texas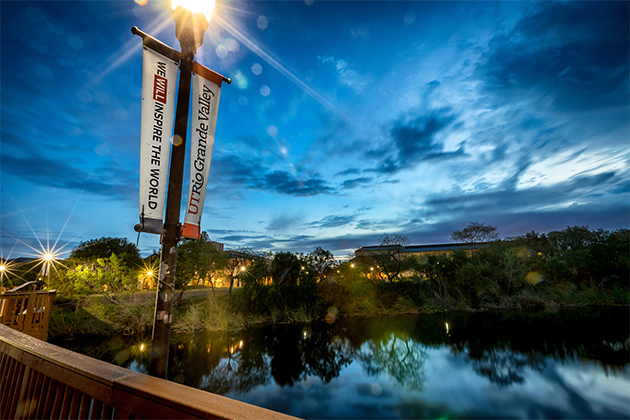 The UTRGV Brownsville Campus glistens on a wet, early morning. The view here is from the Resaca Bridge, looking across the water to the BioMed Building. (UTRGV Photo by David Pike)
RIO GRANDE VALLEY, TEXAS – MARCH 24, 2017 – The University of Texas Rio Grande Valley has been ranked #22 among the more than 170 colleges and universities in Texas on a list of most beautiful campuses in the state. 
The ranking was issued by LendEDU, an online marketplace for student loan refinancing. 
LendEDU evaluated all of the colleges and universities in the state based on three criteria: architecture and grounds, location and environment.
The UTRGV ranking combined the evaluation of both the Edinburg and Brownsville campuses, citing Edinburg's "covered walkway that was part of the original school plan and new additions in student housing," and Brownsville's "remnants of a historic Army outpost and a lovely oxbow lake ..."
"We are extremely pleased that UTRGV has been included in this list," said Marianella Franklin, UTRGV Chief Sustainability Officer. "Because we are a distributed campus, we have a wonderful opportunity to highlight the uniqueness of both campus environments. This is the best way to allow our campus community to learn and develop sustainable practices, and we believe this approach is reflected in LendEDU's recognition of our campuses."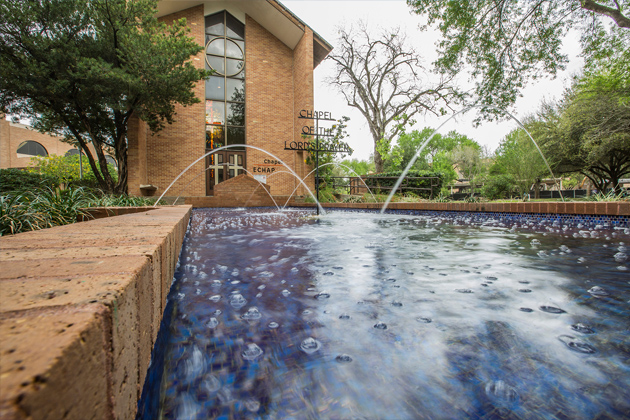 The water seems to dance in the Chapel fountain, located at the heart of the UTRGV Edinburg Campus. (UTRGV Photo by Silver Salas)
MEDIA CONTACTS
Marci.Caltabiano@UTRGV.edu
UTRGV Director of News and Internal Communications / 956-665-2742