Sub Menu Toggle
UTRGV's Rodríguez, Lozano and Mora receive Leaders in STEM Award
By Vicky Brito 
RIO GRANDE VALLEY, TEXAS – JULY 17, 2017 – INSIGHT Into Diversity magazine has named the UTRGV provost and two faculty members as 2017 Inspiring Leaders in STEM. 
Recipients of the award are:             
Dr. Havidán Rodríguez, provost and executive vice president of Academic Affairs.
Dr. Karen Lozano, Julia Beecherl Endowed Professor in mechanical engineering.
Dr. Marie Mora, professor of economics and associate vice provost for Faculty Diversity. 
The Inspiring Leaders in STEM Award honors professionals from underrepresented groups who have made a difference in the fields of science, technology, engineering and mathematics (STEM). 
All three will be featured, along with 39 other recipients nationally, in the September issue of INSIGHT Into Diversity magazine. 
DR. HAVIDÁN RODRÍGUEZ
A world-class researcher on the social-science aspects of disasters, Rodríguez has been a strong advocate for programs to support undergraduate and graduate involvement in research.   
He is the principal investigator of a five-year ADVANCE institutional transformation grant from the National Science Foundation, aimed at increasing the representation and advancement of women faculty, especially Latinas in STEM. 
Under his leadership the grant led to the establishment of several programs at UTRGV to enhance faculty development, scholarship and teaching.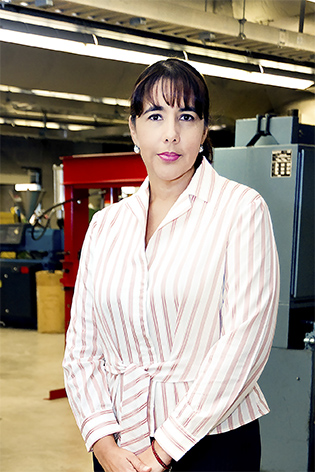 DR. KAREN LOZANO
Lozano is a top researcher in the field of nanotechnology. A 2015 Great Minds in STEM Engineer of the Year, Lozano and a fellow faculty member invented a more efficient way to produce nanofibers, which led to the creation of the university's first startup company, FibeRio Technology Corporation. 
Through grants she has received, Lozano has provided many students the opportunity to work with faculty on the development of polymeric and nanoparticle-based materials and devices. and increased the awareness by students, particularly Latinas, of the many opportunities available in STEM fields.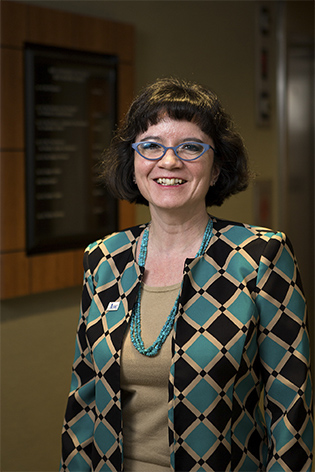 DR. MARIE MORA
Mora, nationally recognized for her research on Hispanic socioeconomic outcomes, has made a significant impact in the numbers of students nationwide, particularly underrepresented groups, pursuing post graduate degrees.  
Through key roles she's held in national economic associations, she promotes diversity within her profession and works to advance opportunities for Hispanics in her field. She currently directs the American Economic Association's national mentoring program to support graduate students. 
At UTRGV, she worked closely with Rodríguez on the ADVANCE grant and played a major role in the formation of UTRGV's Women's Faculty Network designed to advance women faculty in STEM. 
"As an academic leader, Dr. Rodríguez has inspired people, including me, to pursue leadership positions in higher education through his achievements and actions," Mora said. 
The call for nominations for the award went out in April this year. 
Lenore Pearlstein, owner and publisher of INSIGHT Into Diversity magazine, said many of those working in STEM fields, especially those from underrepresented groups, are not always recognized for their success, dedication and mentorship to others. 
"We want to honor the many professionals who are inspirations to their colleagues, their community, and to young people who may be interested in a future career in STEM," Pearlstein said. "We are proud to honor these leaders as role models to all." 
ABOUT INSIGHT Into Diversity   
INSIGHT Into Diversity magazine is the largest and oldest diversity and inclusion publication in higher education today and is known for its annualHigher Education Excellence in Diversity Award, the only award that recognizes colleges and universities for outstanding diversity and inclusion efforts across their campuses. Current, archived and digital issues of INSIGHT Into Diversitymagazine are available online at insightintodiversity.com.  
MEDIA CONTACTS
Victoria.Brito @UTRGV.edu
UTRGV Informational Writer / 956-882-4330 
Marci.Caltabiano@UTRGV.edu
UTRGV Director of News and Internal Communications / 956-665-2742