Sub Menu Toggle
U.S. Poet Laureate Juan Felipe Herrera to visit UTRGV Edinburg Campus
Authors celebrate NEA Big Read during FESTIBA
By Letty Fernandez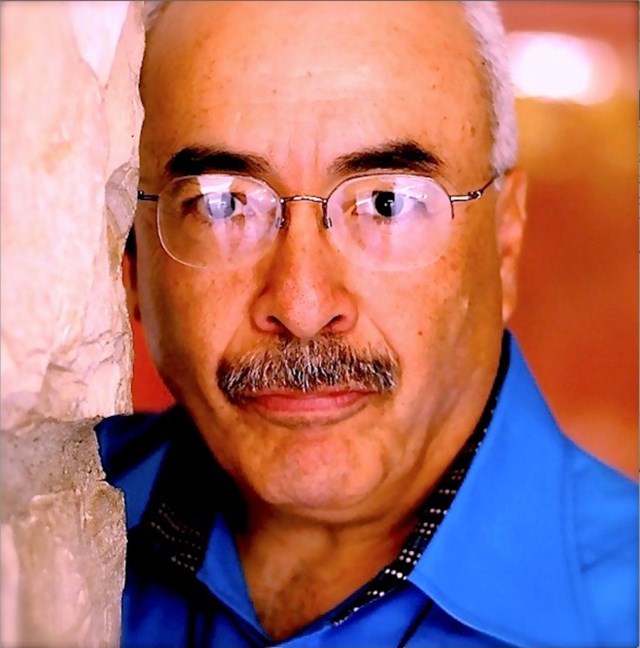 U.S. Poet Laureate Juan Felipe Herrera
RIO GRANDE VALLEY, TEXAS – FEB. 17, 2017 – The University of Texas Rio Grande Valley will welcome U.S. Poet Laureate Juan Felipe Herrera on Thursday, March 2, to the Edinburg Campus.
Herrera will present a keynote address and poetry reading on the theme of "Literature and Social Justice" from noon to 1:30 p.m. in the Performing Arts Center.
He will be joined by Dr. Steven Schneider, poet and critic and professor of creative writing at UTRGV, and Bryce Milligan, author and publisher.
"This will be an opportunity to hear from one of the most important voices in contemporary literature," said Schneider, recipient of the NEA Big Read grant.
"Juan Felipe Herrera is a national treasure and terrific performer."
In 2015, Herrera was appointed the 21st Poet Laureate of the United States, the first Mexican American to hold the position. In his statement of choice, Librarian of Congress James H. Billington said Herrera's poems "contain Whitman-esque multitudes that champion voices, traditions and histories, as well as a cultural perspective" that serve to illuminate our larger American identity.
Herrera grew up in California as the son to migrant farmers, which he says has shaped much of his work. A Washington Post article tells the story that "As a child, Herrera learned to love poetry by singing about the Mexican Revolution with his mother, a migrant farmworker in California. Inspired by her spirit, he has spent his life crossing borders, erasing boundaries and expanding the American chorus."
Herrea is the author of 30 books, including collections of poetry, prose, short stories, young adult novels and picture books for children. Herrera is Professor Emeritus at California State University, Fresno and UC Riverside. He also holds honorary degrees from California State University, Fresno, Skidmore College, and Oregon
Herrera's visit is part of the NEA Big Read celebration, which will also highlight the novel In the Time of the Butterflies by Julia Alvarez.
These events will be held during FESTIBA, UTRGV's annual Festival of International Books and Arts promoting the importance of literacy, culture and the arts to students, parents, educators and community members throughout the Rio Grande Valley
UTRGV is one of 77 communities nationwide participating in the NEA Big Read from September 2016 to June 2017.  This is the fourth successfully funded NEA Big Read grant written by Schneider. The NEA Big Read is presented in partnership with UTRGV and the Dustin Michel Sekula Memorial Library.
A program of the National Endowment for the Arts, the NEA Big Read broadens the understanding of the world, communities, and the public through the joy of sharing a good book.
Managed by Arts Midwest, this initiative offers grants to support innovative community reading programs designed around a single book.
FOR MORE INFORMATION
ABOUT FESTIBA 2017
This year's FESTIBA will be held Feb. 27 through March 5, with events on the Brownsville and Edinburg campuses.
To celebrate the UTRGV School of Medicine, the FESTIBA theme and focus this year is "The Healing Arts: Arte y Salud – Una Buena Alianza!"
For more information about FESTIBA, please visit http://www.utrgv.edu/festiba/
MEDIA CONTACTS
Letty.Fernandez@utrgv.edu
UTRGV Community Relations Liaison / (956) 882-6535
Marci.Caltabiano@UTRGV.edu
UTRGV Director of News and Internal Communications / (956) 665-2742