Sub Menu Toggle
UTRGV expands its horizons, programs and research in eventful 2017
SWAY TEXT VIDEO BY MARIA ELENA HERNANDEZ
https://sway.com/cqDZ8lCp5009L8pN?ref=Link
VIDEO BY MARIA ELENA HERNANDEZ
https://youtu.be/mVp8toNdy70
UTRGV PHOTO GALLERY
https://utrgv-umc.photoshelter.com/galleries/C0000S0aptbYmsvI/2017-Year-in-Review
By Maria Elena Hernandez
RIO GRANDE VALLEY, TEXAS - DEC. 28, 2017 - The University of Texas Rio Grande Valley will remember you well, 2017. The work accomplished in the past 12 months literally stretched from a discovery in the cosmos to the identification of a new species of snail in our own backyard.
Along the way, the university unveiled its first class ring, named the dean of the School of Medicine, opened a residency clinic in Mercedes, helped Hurricane Harvey victims and celebrated 50 years of its nursing program.
More than 10,000 degrees have been awarded since the university opened in 2015, and this year, UTRGV expanded with even more programs. In May, The University of Texas System Board of Regents approved graduate degree programs for a Master of Science in civil engineering and a Doctor of Philosophy in clinical psychology. This summer, the School of Medicine's psychiatry residency program started.
In addition to serving on national committees and panels throughout the year, faculty members garnered honors.
In April, Dr. Art Brownlow, professor of music, was one of just four UT System faculty members inducted into The University of Texas System Academy of Distinguished Teachers.
The National Science Foundation awarded a grant of almost $500,000 to Dr. Marie Mora, associate vice provost for faculty diversity and professor of economics, to help mentor minorities completing doctoral degrees in economics.
Dr. Angela Chapman was one of six faculty members from five Texas universities named a Greater Texas Foundation Faculty Fellows. As a GTF Fellow, she will receive up to $30,000 per year for three years to support a research agenda aligned with the foundation's mission to support postsecondary preparation, access, persistence and completion for Texas students.
Dr. Daniel Riahi, professor of mathematics, was named a 2018 Fellow by the Society of Engineering Science in November.
Even Google paid tribute, in September, to a legacy institution graduate. A Google Doodle of author and Valley native Gloria Anzaldúa marked the 30th anniversary of the publication of her groundbreaking book, "Borderlands/La Frontera: The New Mestiza."
With the funds awarded this year to the university, UTRGV is on track to make 2018 another memorable year. The university will receive almost $14 million for Upward Bound programs to help Valley high students prepare for college, and a $15 million gift from The Valley Baptist Legacy Foundation will help create a new UTRGV Institute of Neurosciences.
In its third year, the university has made important strides in its mission to transform the Valley community through education.
Read more about the highlights mentioned and others in the links below.
JANUARY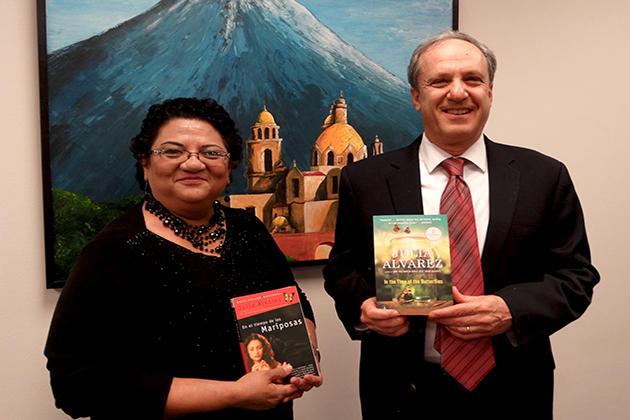 CHAPS Program lands international recognition for uncovering RGV history
UTRGV professors to participate in new CDC research center
UTRGV professor's co-research with USGS on climate change and coastal wetlands published in leading journal
UTRGV one of 77 organizations nationwide to receive NEA Big Read Grant
FEBRUARY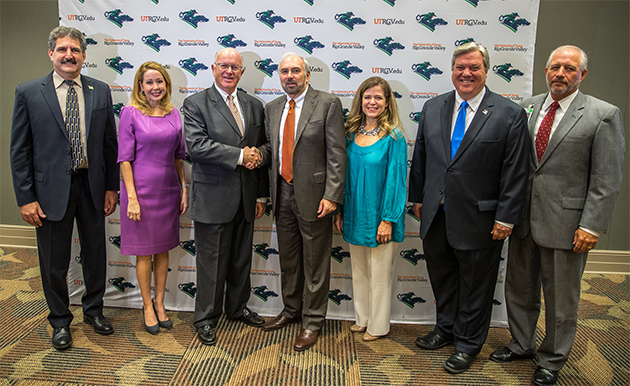 UTRGV announces $15M gift from The Valley Baptist Legacy Foundation to create the new UTRGV Institute for Neurosciences
Estrada earns McGraw Hill Distinguished Scholars Award
UTRGV professor participates in international panel in Washington, D.C.
UTRGV: Research - Students study indigenous Zapotec language, aid in its preservation
UTRGV named among Top 50 Schools for Latinos by Latino Leaders Magazine
MARCH
UTRGV's Office of Community Engagement partners with U.S. Census on newest campaign, The Road to 2020
UTRGV School of Medicine gains 56 new residents, three new residency programs
First UTRGV class ring revealed
UTRGV ranks in Top 30 'most beautiful' campuses in Texas
UTRGV hosts Hispanic Heritage Foundation and U.S. Army's first Coder Summit
APRIL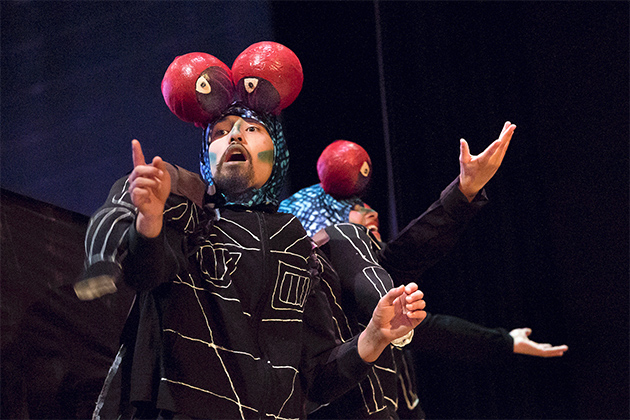 UTRGV Family Medicine resident at DHR named Resident of the Year by NHMA
UTRGV's Brownlow named to UT System Academy of Distinguished Teachers
UTRGV BMED major presents diabetes research at Texas Undergraduate Research Day at the Capitol
UTRGV anthropology program ranked among best values in the country
UTRGV University Productions presents "Bug Joy" by 2012 Texas Poet Laureate Jan Seale
MAY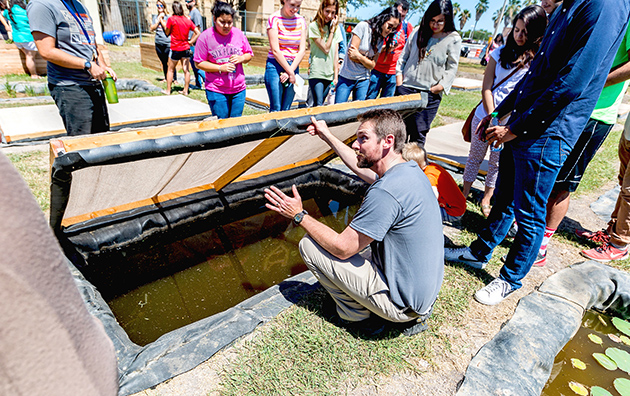 UTRGV Zika experts sit on panel with Gov. Greg Abbott in Brownsville
Crawfish take up residence in new agroecological garden at UTRGV
Gadson named UTRGV Dean of Students
UTRGV gets green light from UT System Board of Regents for two new graduate degree programs
UTRGV names Dr. John H. Krouse new dean of the School of Medicine
UTRGV to receive almost $14M in federal funding for Upward Bound programs across the Valley
UTRGV professor and student researchers discover, name new species of South Texas snail
Manufacturing Innovations Hub established by UTRGV, GBIC to bring manufacturing to RGV
JUNE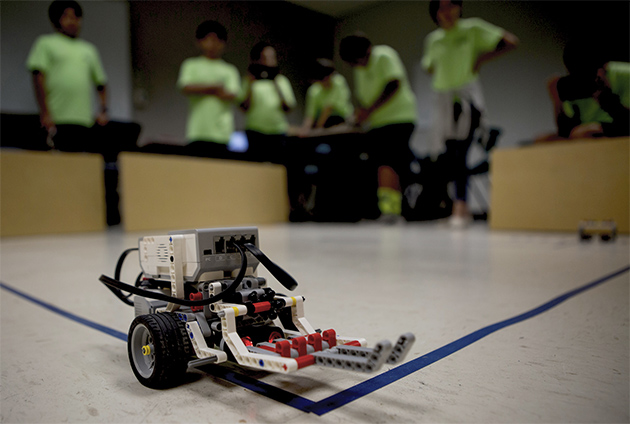 UTRGV assistant professor wins Fulbright award to study in Ecuador
City of Pharr continues commitment to UTRGV School of Medicine with $500,000 contribution
1,000 future engineers participate in UTRGV Railway Safety summer camp
UTRGV student engineering team designs device to help patients with Parkinson's disease
UTRGV Continuing Education to offer innovative new Alternative Teacher Certification Program
JULY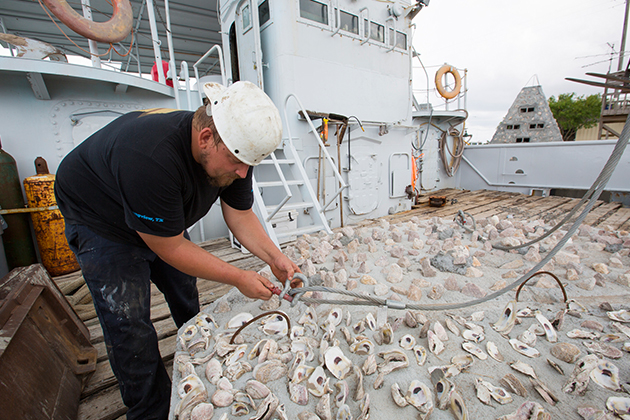 UTRGV's work and research are ongoing to help build artificial reef
UTRGV, Knapp Medical Center unveil family practice residency clinic in Mercedes
UTRGV SEEMS professor completes major sea trial of the first CLIO, new class of AUV
UTRGV ranks No. 1 in nation for accelerated online Master of Education in Educational Leadership
Vela announces $2.25 million federal grant to UTRGV for CAMP services
AUGUST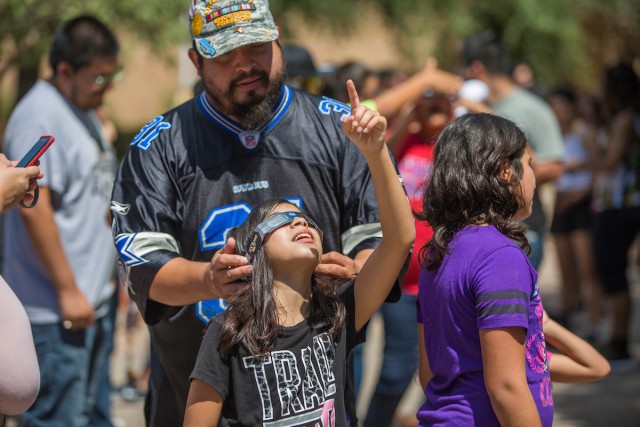 Father's example guides UTRGV mechanical engineering student to dream internship at NASA
Art, science and technology meet in UTRGV's newly founded "fab lab"
UTRGV ranked sixth in the nation for its online MBA in financial planning
Watch party: Hundreds gather at UTRGV to witness solar eclipse
SEPTEMBER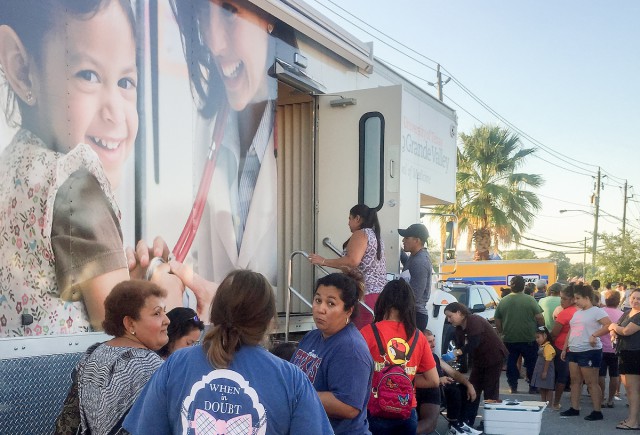 UTRGV School of Nursing celebrates 50 Years of Caring
UTRGV School of Medicine mobile clinic is in Houston, providing medical aid to hurricane victims
UTRGV, US and Mexican health officials discuss results at binational Zika conference
UTRGV School of Medicine awarded $3.75 million to provide healthcare to underserved areas
OCTOBER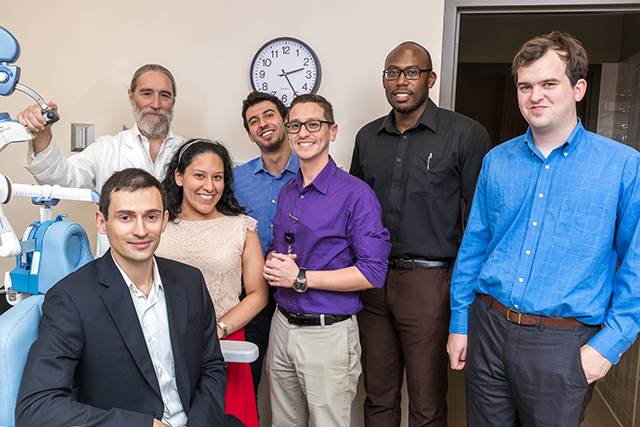 UTRGV receives $21.2 million GEAR UP grant
UTRGV's Center for Gravitational Wave Astronomy part of first observation of neutron stars collision
Six doctors enter UTRGV School of Medicine inaugural psychiatry residency program
UTRGV Center for Mexican American Studies celebrating 30th anniversary of Anzaldúa's "Borderlands" with yearlong series
NOVEMBER
UTRGV listed fourth in Top 20 Best Online Colleges in Texas ranking
UTRGV School of Medicine dean participates in Texas Tribune's Conversation on Health Care Reform
UTRGV Texas OneGulf research grant will focus on Lower Laguna Madre ecosystem
Counseling Services, Medical Care Available at New Clinic in Mercedes
UTRGV medical student offers advice to aspiring doctors via YouTube videos
DECEMBER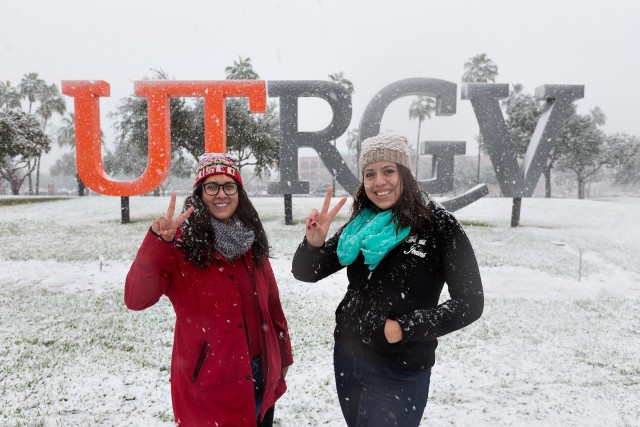 UTRGV addresses sexual harassment awareness with special panel discussion
Cross-border trade, regional growth hot topics at 2017 BEDES seminar
UTRGV enjoys winter wonderland
UTRGV chemistry professor receives worldwide acclaim over avocado seed husk research
ABOUT UTRGV
The University of Texas Rio Grande Valley (UTRGV) was created by the Texas Legislature in 2013 as the first major public university of the 21st century in Texas. This transformative initiative provided the opportunity to expand educational opportunities in the Rio Grande Valley, including a new School of Medicine, and made it possible for residents of the region to benefit from the Permanent University Fund – a public endowment contributing support to the University of Texas System and other institutions.
UTRGV has campuses and off-campus research and teaching sites throughout the Rio Grande Valley including in Boca Chica Beach, Brownsville (formerly The University of Texas at Brownsville campus), Edinburg (formerly The University of Texas-Pan American campus), Harlingen, McAllen, Port Isabel, Rio Grande City, and South Padre Island. UTRGV, a comprehensive academic institution, enrolled its first class in the fall of 2015, and the School of Medicine welcomed its first class in the summer of 2016.
PHOTO CREDIT: (UTRGV Photo by Paul Chouy)
MEDIA CONTACTS 
Malena.Hernandez@utrgv.edu
UTRGV Senior Writer / 956-882-8787   
Marci.Caltabiano@UTRGV.edu 
UTRGV Director of News and Internal Communications / 956-665-2742