Sub Menu Toggle
Get Brassy: Enjoy a merry, musical Dec. 4 at the RGV TubaChristmas
By Vicky Brito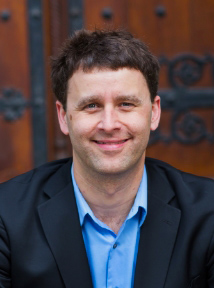 2016 RGV TubaChristmas guest performer Andrew Hitz (Courtesy photo)
EDINBURG, TEXAS – NOV. 29, 2016 – It's beginning to sound a lot like Christmas – TubaChristmas, that is – in the Rio Grande Valley.
The public is invited to celebrate the holidays by attending the 28th annual RGV TubaChristmas – the largest TubaChristmas event in the state of Texas.
The free concert is slated for 2 p.m., Sunday, Dec. 4, in the Fieldhouse at The University of Texas Rio Grande Valley, on the Edinburg Campus.  
More than 350 tuba and euphonium musicians of all ages and from all areas of South Texas will come together to play traditional Christmas carols and holiday tunes.
The ensemble has included members of the Valley Symphony Orchestra, the McAllen Symphonic Band, Valley band directors and high school and middle school students.
Audience members of all ages will delight in seeing many of the instruments decked out for the holidays, transformed into everything from Christmas trees to Santa Claus.
Scott Roeder, UTRGV associate professor of tuba and euphonium, serves as a RGV TubaChristmas co-coordinator, along with McAllen Independent School District Fine Arts Director Jim Egger.  
"TubaChristmas, especially the RGV TubaChristmas, is a unique event because it features musicians who normally are in the background during performances," Roeder said. "During this event, we get to be the shining stars of the music. The one here in the Valley is so special because it is one of the largest ensembles in the nation, and the only one that is primarily made up of public school band students.  Over the past 28 years, the community has embraced this event as a must-see holiday tradition."
Special guest artist this year will be former member of the Boston Brass, Andrew Hitz.
Hitz is an internationally renowned soloist, clinician and speaker. He has performed with the National Symphony Orchestra, Baltimore Symphony Orchestra, Alarm Will Sound and the Marine Band of Mexico.
Hitz currently teaches tuba and euphonium at George Mason University in Virginia and Gettysburg College in Pennsylvania. Hitz is also the co-founder of Pedal Note Media, a digital media company which provides products and programs to educate and inspire musicians and students.
About TubaChristmas
TubaChristmas was started in 1974 by Harvey Phillips, a distinguished American tuba player and music professor, as a tribute to his mentor and teacher William J. Bell, who was born on Christmas day in 1902. The first Tuba Christmas was held at the ice skating rink in New York City's Rockefeller Center and was conducted by Paul Lavalle. This year marks the 43rd year of TubaChristmas. Since its induction, TubaChristmas has expanded across the United States and to other countries, including Switzerland, Costa Rica, Singapore and Canada. For more information on TubaChristmas, visit www.tubachristmas.com.
MEDIA CONTACTS
Victoria.Brito@utrgv.edu
Informational Writer / 956-882-4330
Marci.Caltabiano@UTRGV.edu
UTRGV Director of News and Internal Communications / 956-665-2742