Sub Menu Toggle
Texas First Lady to inaugurate RGV Nonprofit Business Summit
By Letty Fernandez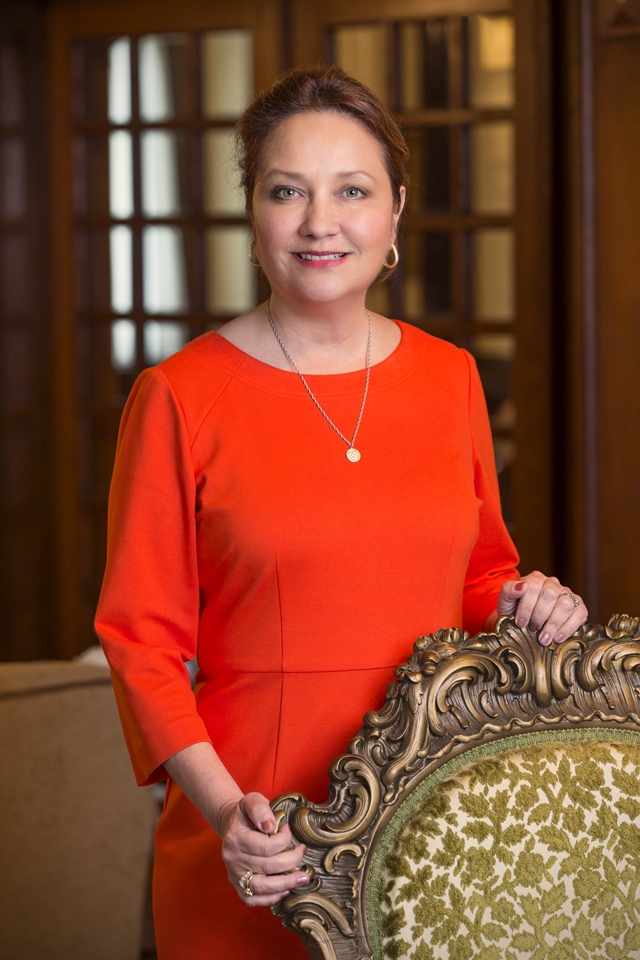 EDINBURG, TEXAS – JULY 29, 2016 – Texas First Lady Cecilia Abbott will launch the first RGV Nonprofit Business Summit hosted by The University of Texas Rio Grande Valley on Tuesday, Aug. 9.
Abbott will be one of several speakers at the one-day conference, which will take place at the Region One Education Service Center, 1900 W. Schunior in Edinburg. The conference begins at 8 a.m. and ends at 4:30 p.m.
"The theme of our summit is build, connect and promote, and we want our participants to explore collaborative approaches to solving community problems," said Veronica Gonzales, UTRGV vice president for Governmental and Community Relations. "We are honored to have Mrs. Abbott join us. Her message will be so important to our participants."
Abbott recently launched Texanthrophy, an initiative to promote volunteerism and service to others. She coined the phrase "Texanthropy," which combines the two things the Texas First Lady is most passionate about: Texas and philanthropy.
Participants also will hear from renowned strategic partnership expert Barbara Harrington, founder of Sponsorship Plus, who will share a compelling look at how leaders from business, nonprofits, government and academia can come together to meet complex challenges.
"Our participants will leave this conference with a new vision of what is possible when stakeholders unite and have the tools needed to take action right away," said Cristina Trejo-Vasquez, UTRGV assistant vice president for Community Engagement and Assessment. "We want to thank our sponsors for their support in this summit, which we hope will become an annual event."
One Star Foundation, Region One Education Service Center, AT&T, BBVA Compass Bank and Dr. Nolan Perez, Gastroenterology Consultants of South Texas are sponsoring the conference. Breakout sessions on a variety of topics with different tracks geared to public health, leadership and social entrepreneurship will highlight some of the day's events.
Seating is limited. Registration is encouraged.
Please visit www.texasnonprofitsummit.org to register. For more information or special accommodations, please call (956) 665-3361.
MEDIA CONTACTS
Marci.Caltabiano@UTRGV.edu
UTRGV Director of News and Internal Communications / 956-665-2742
Letty.Fernandez@utrgv.edu
UTRGV Community Relations Liaison / 956-882-6535