Sub Menu Toggle
Motivational speaker Neil Pasricha bringing 'Awesome' to UTRGV community
BROWNSVILLE, TEXAS – JAN. 13, 2016 – UTRGV students, faculty, staff and the community are invited to learn about "The 3 A's of Awesome" from motivational speaker Neil Pasricha on Thursday, Jan. 28, at the TSC Arts Center on the Brownsville Campus.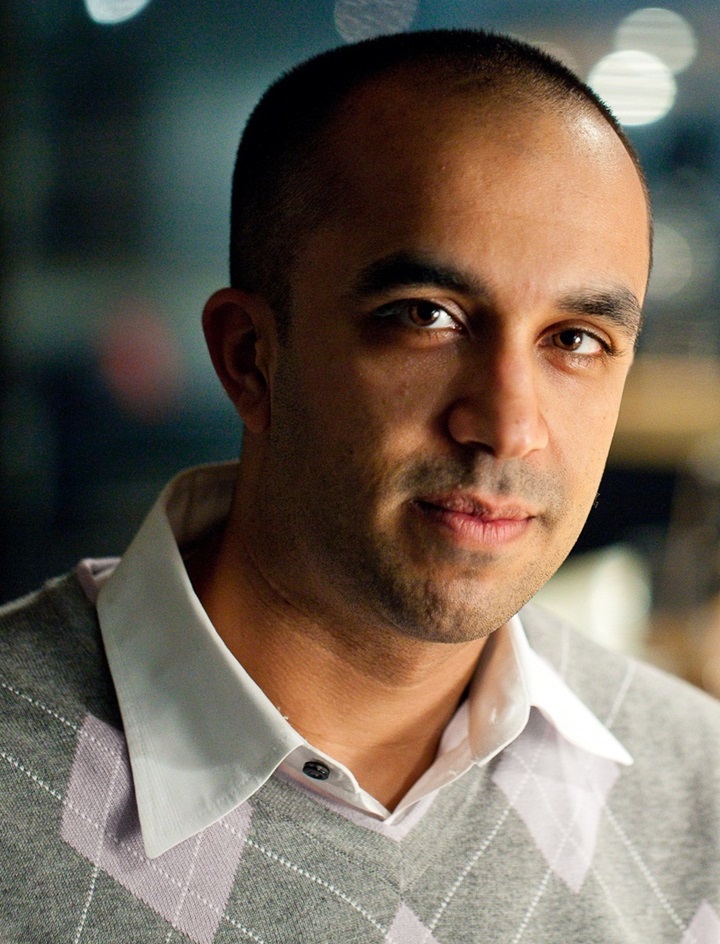 Motivational speaker Neil Pasricha will be at the UTRGV Brownsville Campus, 7 p.m. Thursday, Jan. 28, at the TSC Arts Center on the Brownsville Campus, as part of the university's Distinguished Speaker Series. (Courtesy Photo)
"Neil Pasricha is the first speaker in the Distinguished Speaker Series (DSS) to come to the Brownsville Campus," said Cindy Mata-Vasquez, director of student activities. "Student Involvement is very excited to bring a speaker of Mr. Pasricha's caliber to the university. We feel certain his message will benefit everyone."
Mata-Vasquez said everyone is invited, and there is no charge to attend.
The DSS committee listened to a TED Talk given by Pasricha and found it to be "inspiring and eye-opening."

In his first book, "The Book of Awesome," Pasricha wrote about appreciating small pleasures – and ended up with a number-one international bestseller.
Over the past few years, he has spoken at hundreds of events, connecting with audiences, then challenging them to elevate expectations of themselves and commit to the habit of happiness every day.
To be released in March of this year, Pasricha's "The Happiness Equation: Want Nothing + Do Anything = Have Everything" offers step-by-step guidelines to apply a unique set of principles for improving and managing everything – time, career, relationships, family, finances and,  ultimately, happiness.
Pasricha delivers a blend of positive psychology trends, strategic frameworks and passion for workplace happiness. He possesses a unique perspective on happiness in the business context, drawing on his background of guiding leadership development for Fortune 10 companies.
"The selection team felt his message would be one that would inspire everyone, especially the student body, to continue succeeding as we continue with the first year as a new university," Mata-Vasquez said.
ABOUT DSS
The Distinguished Speaker Series is a signature program that has carried over to UTRGV from The University of Texas Pan American.
Now in its 12th year, the series has brought in notable speakers such as Mikhail Gorbachev, the late Maya Angelou, Larry King, Dan Rather, Bill Nye, John Legend and America Ferrera. The first speaker of the 2015-16 academic year was Soledad O'Brien, who spoke on the Edinburg Campus during HESTEC 2015.
The Pasricha event on Thursday, Jan. 28, is open to the public.
Doors of the TSC Arts Center will open at 7 p.m. for UTRGV students, faculty and staff with a valid UTRGV ID. Doors open at 7:20 p.m. for the general public.
For more information, contact the Office of Student Activities at (956) 882-5111.
MEDIA CONTACTS

Marci.Caltabiano@UTRGV.edu UTRGV Director of News and Internal Communications
956-665-2742
Jennifer.McGehee@UTRGV.edu UTRGV Director of Public Relations
956-882-5105