Sub Menu Toggle
2016: UTRGV completes blockbuster sophomore year
RIO GRANDE VALLEY, TEXAS – DEC. 29, 2016 – From its first cohort of medical students, to the naming of its business college, to a football feasibility committee headed by Mack Brown and an international prize for a physics discovery, UTRGV's second year of operations was packed with student and faculty accomplishments that highlight the ongoing success of the university community.
"This has been a busy, productive year for UTRGV," said Dr. Havidán Rodríguez, UTRGV provost and executive vice president for Academic Affairs. "The unprecedented support we've received from donors, the awards our students and faculty have received, and a first-year retention rate that is higher than the state average, all shows that people believe in UTRGV and the great things this university is doing and will continue to do."
The year began with a generous donation of more than $2 million from auto dealership magnates Robert and Janet Vackar for scholarships. UTRGV benefitted further from their philanthropy in May when the couple committed another $15 million in perpetuity to benefit the university's business college. In appreciation of their kindness, UTRGV renamed its business college The Robert C. Vackar College of Business and Entrepreneurship.
Other 2016 highpoints include:
The UTRGV School of Medicine welcomed its charter class this summer with a lavish White Coat ceremony.
Construction of a $54 million academic building on the Brownsville Campus.
The Math and Science Academy expanded from Brownsville to the Edinburg Campus.
UTRGV formed a committee to explore the possibility of starting a football program, naming football great Mack Brown to head the committee.
UTRGV received millions more in donations from PlainsCapital Bank and Valley Baptist Legacy Foundation.
And the Gender and Women's Studies Program received a $68,000 NEH grant that will help enrich faculty and program development.
Those are just a few highlights of UTRGV's sophomore year. You can read more stories heralding the young university's eclectic achievements below.
JANUARY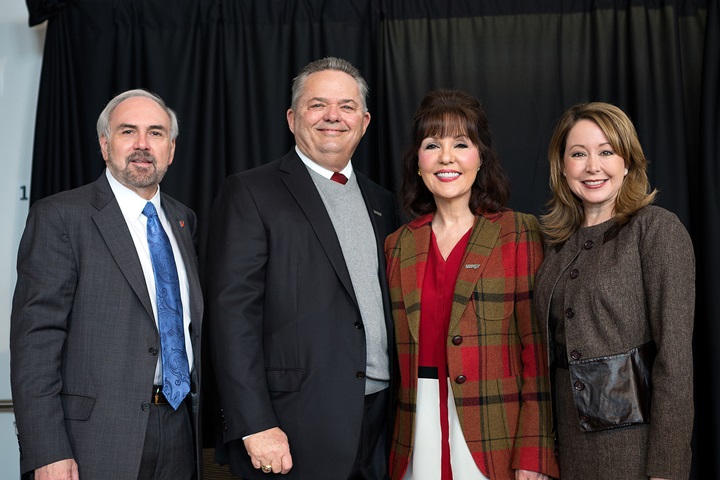 Vackars give more than $2 million to UTRGV for scholarships
UTRGV's Mathematics and Science Academy expanding to Edinburg Campus in fall 2016
Father-son student team creates fitness app for gaming enthusiasts
International group of archaeozoologists holds first meeting in United States at UTRGV
Book of poetry by UTRGV grad student Amalia Ortiz drawing national praise
UTRGV graduate student gets her feet wet with blue carbon research, during NOAA internship
UTRGV partners with City of Weslaco and WEDC on entrepreneurial hub project
FEBRUARY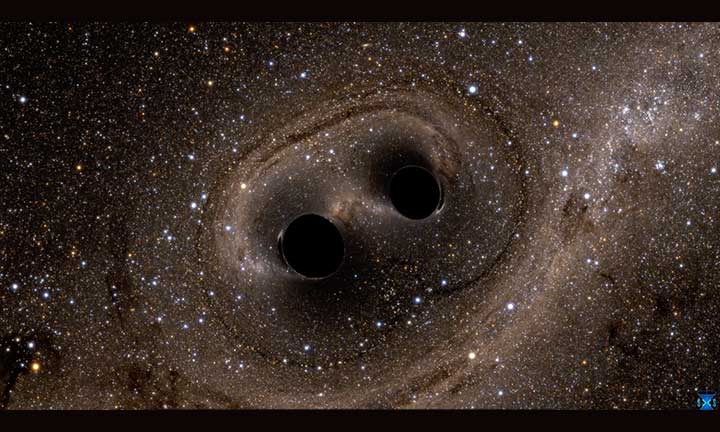 UTRGV marketing chapter named finalist in AMA Collegiate Case Competition
UTRGV Office of Sustainability hosts statewide participants at SPI for annual TRACS Summit
Gravitational Waves Detected 100 Years after Einstein's Prediction
UTRGV announces $1M gift from PlainsCapital Bank for scholarships
Mack Brown to chair UTRGV's football feasibility study committee
UTRGV awarded $4.2 million from THECB to expand Graduate Medical Education
MARCH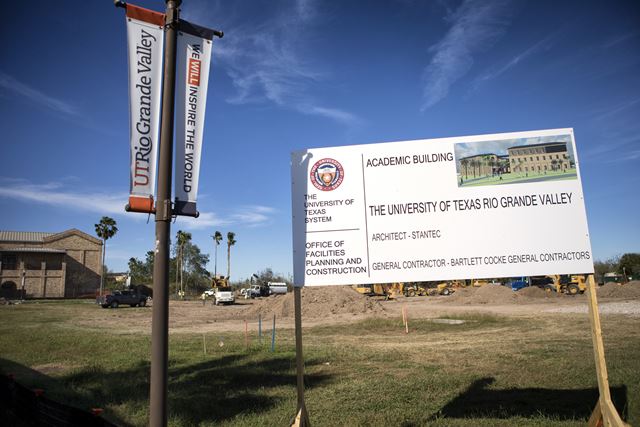 Four UTRGV A-PRIME TIME student teams present posters at Innovations Conference
UTRGV's fall 2015 student enrollment ranks high in UT System and statewide
UTRGV Society of Physics Students named 'Outstanding Chapter'
UTRGV College of Engineering and Computer Science expands Brownsville Campus offerings
UTRGV PA team wins state Medical Challenge Bowl, headed for national bowl in May
UTRGV celebrates launch of $54 million Academic Building on Brownsville Campus
UTRGV welcomes 42 new residents in 2016 School of Medicine Match
APRIL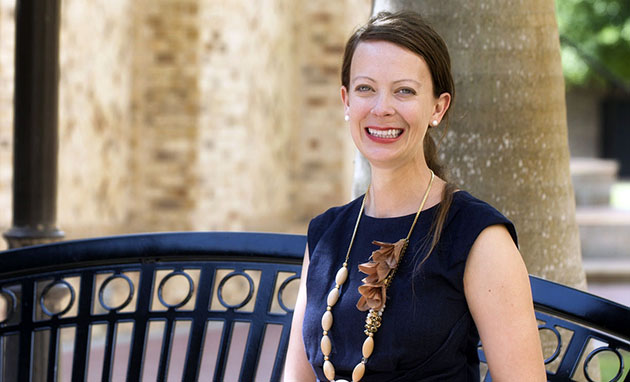 Added Dimension: UTRGV chemistry department grant will fund 3D printers
Expansion of Rehabilitation Services program to Brownsville is big draw for students
UTRGV professor receives Community Service Award from NAHRO Texas Chapter
UTRGV senior lecturer named Texas Public Health Association Fellow for work on crisis epidemiology
UTRGV students judged on research projects, service learning efforts, at Engaged Scholar Symposium, Brownsville Campus
UTRGV Engaged Scholar Symposium, Edinburg Campus, highlights student research, service learning, creative works
MAY
First UTRGV Math and Science Academy graduates prepare for next exciting chapter
UTRGV and UHF hold symposium to address healthcare disparities and access
UTRGV Spring Commencement in Brownsville marks first full academic year
UTRGV grants first Distinguished Alumni Awards in special ceremony
UTRGV receives largest donation in RGV higher education history, names business college in honor of Robert C. Vackar
UTRGV School of Earth, Environmental and Marine Sciences (SEEMS) awarded NSF grant
UTRGV grant from AXA Research Fund will support study of flood risk in Valley colonias
JUNE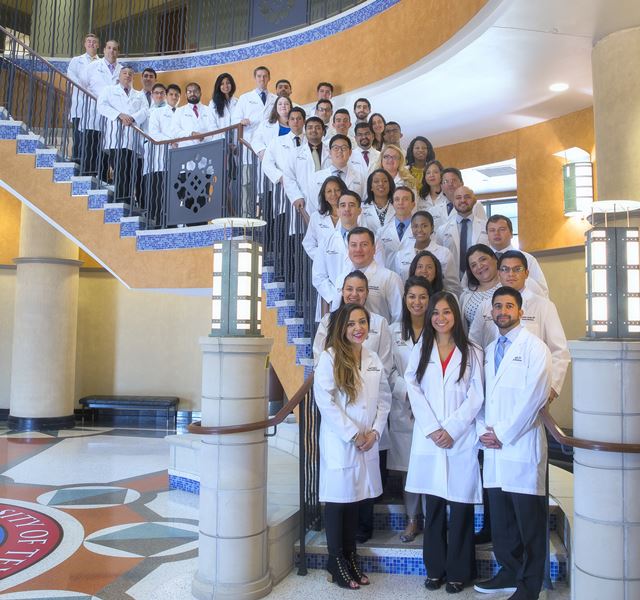 UTRGV provost receives national award for advocacy of workers' rights, humanitarian issues
UTRGV physics team among scientists to share Breakthrough Prize in Fundamental Physics
UTRGV College of Health Affairs gets $1.5M grant to run clinics, aid underserved areas
UTRGV School of Medicine welcomes second cohort, 42 newest medical residents
JULY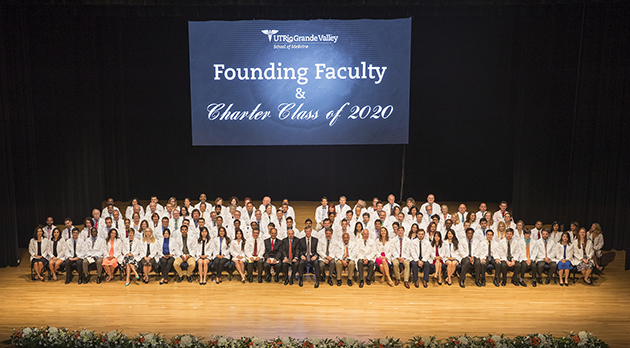 Year-old UTRGV ranks third in UT System on Forbes Top Schools list
UTRGV SOM Class of 2020 don white coats for first time, during meaningful ceremony
UTRGV, UHF unveil Unimóvil mobile health clinic
USDA grant to UTRGV nurtures new scientists to address food challenges
Texas First Lady to inaugurate RGV Nonprofit Business Summit
AUGUST
UTRGV's Clinical Laboratory Sciences Program selected as Examples of Excelencia finalist
Student's research at National Water Center will lead to a more weather-ready nation
SEPTEMBER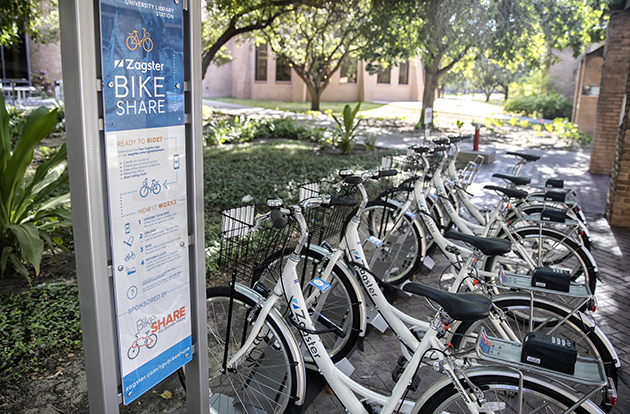 Pedals to the Metal: UTRGV students help put bike sharing program in high gear
Valley Baptist Legacy Foundation awards $6M grant to UTRGV
Large DOD grant to UTRGV will purchase cutting-edge equipment for research
The Rocket Launchers at UTRGV soar high at international competition
T Rex named Sue joins UTRGV in celebrating 15th anniversary of HESTEC
UTRGV begins collaboration with Starr County with health promotion event
OCTOBER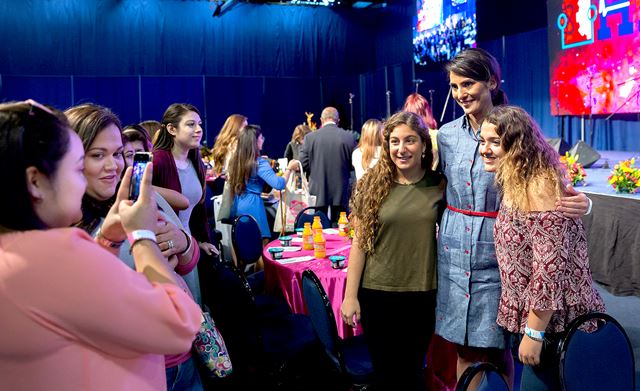 Corporate leaders at HESTEC 2016: Be confident, follow your dreams, help others
Girl power rules third day of HESTEC 2016
UTRGV biology major earns first place for her research poster on Zika virus
UTRGV Math and Science Academy celebrates expansion to Edinburg Campus with ribbon-cutting, reception
International Ties: UTRGV COEC signs MOU with university in Thailand
UTRGV, DHR, City of McAllen tout improved healthcare, economic impact, at research facility groundbreaking
UTRGV highlighted in 2016 Sustainable Campus Index
Region's top business leaders honored at UTRGV Vackar COBE lunch
NOVEMBER
UTRGV Compass Leadership Academy helps light the path to a post-military career
UTRGV School of Nursing receives CCNE accreditation
Eight students achieve UTRGV's first Psychiatric-Mental Health Nurse Practitioner certifications
Veterans Honor Tree begins its tradition at UTRGV
UTRGV launches search for new dean for School of Medicine
DECEMBER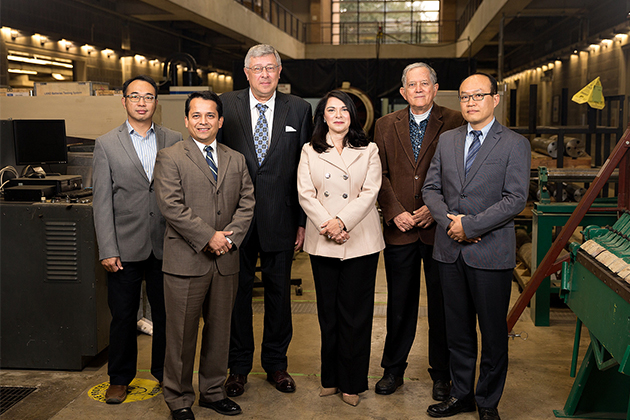 UTRGV COEC awarded $1.25M DOE grant to establish Industrial Assessment Center
AASHE designates UTRGV International Center for Sustainability Across Curriculum (ICSAC)
UTRGV Gender and Women's Studies Program receives $68K NEH grant
New historical trail signs erected in Brownsville mark Valley role in American Civil War