Sub Menu Toggle
Country music star Chris Young highlights HESTEC 2015 Community Day on Oct. 10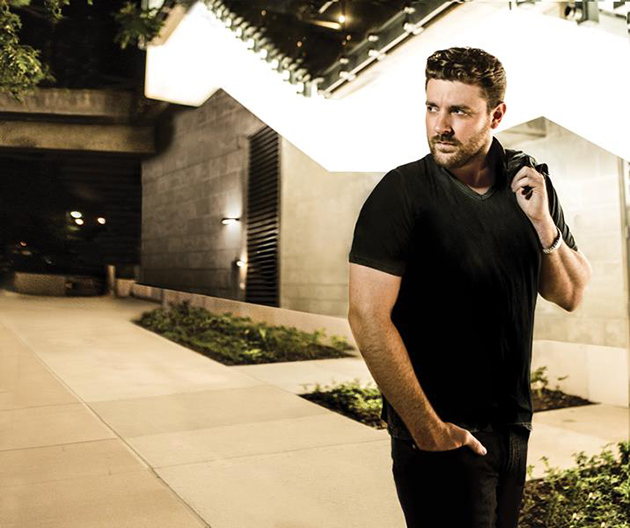 Story by Jennifer Berghom
EDINBURG, TEXAS – OCT. 7, 2015 – The University of Texas Rio Grande Valley's Hispanic Engineering, Science and Technology (HESTEC) Week will culminate with Community Day, this Saturday, Oct. 10, from 4-10 p.m., on the Edinburg Campus.
Former Miss Texas USA Ylianna Guerra will serve as mistress of ceremonies for Community Day, which will include performances from country music star Chris Young, and Dove Cameron, star of Disney's "Liv and Maddie." There will be other entertainment acts, interactive educational exhibits, tours and activities for the entire family.
Festivities begin with a performance by UTRGV Mariachi Aztlán and Ailyn de la Garza from La Voz Kids.
HESTEC Community Day also will include a NASA exhibit featuring an inflatable Mars Science Laboratory and Orion displays, and its Rollover Rover.
This is HESTEC's 14th anniversary and its first year under the direction of UTRGV. It had been run by The University of Texas-Pan American, a UTRGV legacy institution.
The weeklong conference promotes education and career opportunities in STEM-related fields: science, technology, engineering and math.
COMMUNITY DAY SCHEDULE
4 - 4:40 p.m. 
Welcome & Performance by UTRGV Mariachi Aztlán and Ailyn de la Garza, from La Voz Kids
4:45 - 5:25 p.m.
U.S. Army Latin Invasion, 323d Army Band - "Ft. Sam's Own" Latin music group
5:30 - 6:10 p.m.
Renaissance Rockers, a high-energy band made up of some of our very own Valley doctors
6:10 - 6:12 p.m.
Presentation of Proclamation by Texas Rep. Bobby Guerra to Miss Texas USA Ylianna Guerra
6:13 - 6:40 p.m.
Remarks and Special Presentations
6:40 - 7:40 p.m.
Performance by Costello, Original Country Music Recording Artist
7:45 - 8:25 p.m.
Performance by Dove Cameron, Star of Disney's Liv and Maddie
8:30 - 9:30 p.m.
Performance by Chris Young, Country Music Star
For the schedule online, visit http://www.utrgv.edu/hestec.
Follow us on social media, using hashtags #HESTEC2015 and #UTRGV.
MEDIA CONTACTS
Marci.Caltabiano@UTRGV.edu UTRGV Director of News and Internal Communications
956-665-2742
Jennifer.McGehee@UTRGV.edu UTRGV Director of Public Relations
956-882-5105
Jennilee.Garza@UTRGV.edu UTRGV Public Relations Liaison
956-665-5310