Sub Menu Toggle
Match Day excitement for medical students met with cheers and tears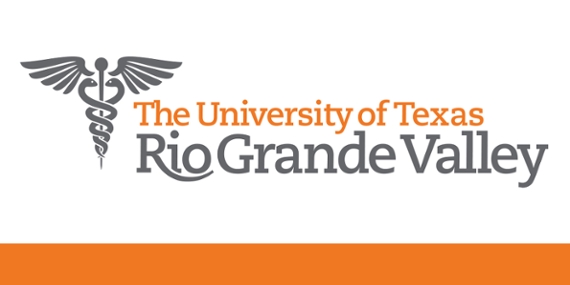 HARLINGEN, TEXAS – MARCH 24, 2015 – Forty-two medical students received notice on Friday, March 20 that they will spend their next three to seven years in training as residents at Rio Grande Valley hospitals.
"Match Day, as the third Friday in March is called in the medical profession, is considered by many to be the most exciting day of the medical school experience," said Dr. Yolanda Gomez, Associate Dean of Graduate Medical Education at The University of Texas Rio Grande Valley. "This happens simultaneously throughout the nation."
Matches of students to programs are computer-generated by The National Resident Matching Program. After residency candidates complete applications and interviews at the residency programs of their choice, they rank their preferences; residency programs, in turn, rank the applicants, and the computer determines the outcome.
"Locally, residency programs have been established at three hospitals; VBMC and MMC have had residency programs for more than 10 years; DHR will start residency training in July," Gomez said. "All our residents will start this chapter of their lives on July first."
Valley Baptist Medical Center in Harlingen will receive 10 new residents in its established residency program in internal medicine, and McAllen Medical Center will receive six new residents in its established residency program in family medicine.
"The drama and suspense are over," said Dr. Francisco Fernandez, Founding Dean of the UTRGV School of Medicine. "All residency programs were successfully filled through the Match, and this is the largest and most exciting ever for the Rio Grande Valley."
VBMC and MMC currently have at total of 27 residents who have already started their programs through The University of Texas Health Science Center at San Antonio Regional Academic Health Center in Harlingen.
Doctors Hospital at Renaissance will start new residency programs: Internal Medicine will receive 12 new residents; Family Medicine will receive six, Obstetrics and Gynecology will receive four, and General Surgery will receive four.
"Since the UTRGV School of Medicine is not yet a stand-alone entity, the Sponsoring Institution for Graduate Medical Education will currently be UTRGV for all residents at these three hospitals," Gomez said.
The National Resident Matching Program announced the 2015 residency match is the largest on record with more than 41,000 applicants vying for over 30,000 residency positions in 4,756 programs.
"Just as I know the students are excited, so are we absolutely thrilled this day has finally come," said Dr. Francisco Fernandez, Founding Dean of UTRGV School of Medicine. "Now we look forward to meeting everyone in person when we host orientation for the new residents on June 22 at the Regional Academic Health Center in Harlingen."
Media Contacts:

Letty Fernandez
UTRGV Director of Media Relations
956-882-6535

Jennifer McGehee-Valdez
UTRGV Director of Public Relations
956-882-5105

Marci Caltabiano Ponce
UTRGV Director of News and Internal Communications
956-665-2742
Related Article:
School of Medicine receives candidacy to begin accreditation process