Sub Menu Toggle
Student, Faculty and Staff Apple® Store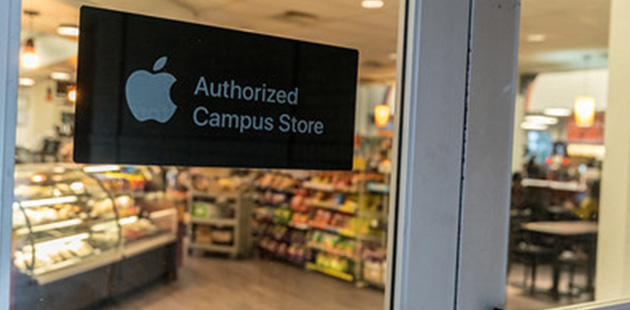 Who can buy?
Through the Vaquero Tech Centers, Apple has provided educational discounts to students, faculty and staff at the UTRGV Campus Stores in Brownsville and Edinburg. Apple has defined these Eligible Individual Purchasers (EIPs) as a Student, which is any individual enrolled in a course of study leading to a degree or certificate from the UTRGV. As an Entering Student, which is any individual who has been accepted by the UTRGV and who has responded by stating his or her intent to enroll in the UTRGV. As a Faculty member, which is any faculty member of the UTRGV. And, as a Staff member, which is any staff member who directly furthers the UTRGV's academic mission and is not temporary, employed as a contractor, or acting as a consultant on behalf of the UTRGV.
The Vaquero Tech Centers offer current Apple hardware like the MacBook, MacBook Air, iMac and other popular systems. This site also offers iPads and other personal devices. The store is also stocked with accessories for your laptop or desktop.
UTRGV does not make recommendations on any particular retail store providing merchandise. The hyperlink associated with the Vaquero Tech Center will take you away from the UTRGV website. All sales through this website are with UTRGV's Campus Stores, and therefore all inquiries, disputes, claims, or questions regarding a transaction through the site must be directed to the Campus Stores. Thank you.