UTRGV Engineering Readiness Summer Workshop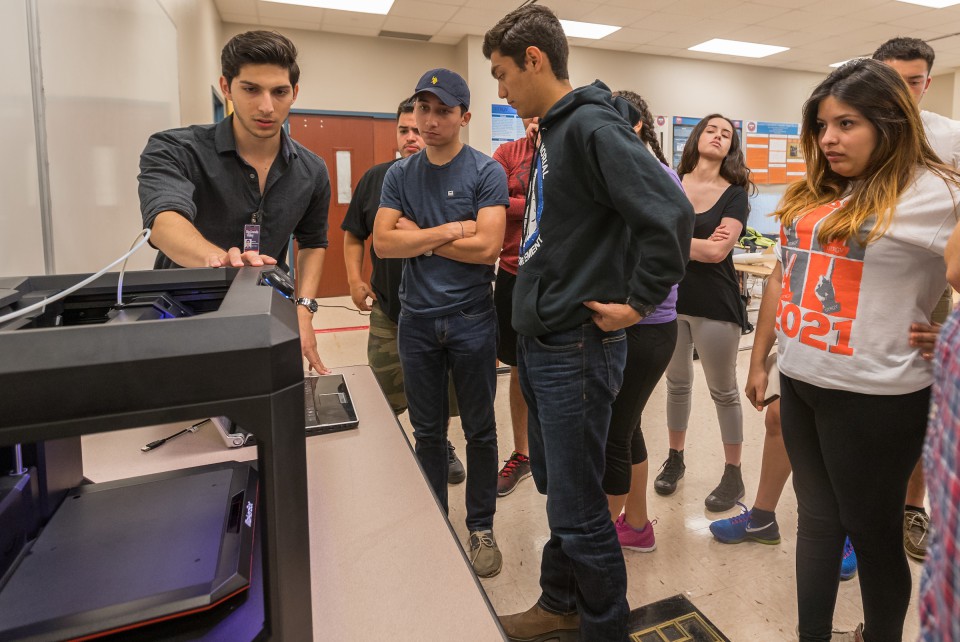 A group of incoming UTRGV freshmen participated in the UTRGV Engineering Readiness Summer Workshop, sponsored by the College of Engineering and Computer Science, and made possible by the Minority Science and Engineering Improvement Program (MSEIP) Grant from the U.S. Department of Education.
The workshop was directed by the principal investigator on the grant, Dr. Yong Zhou, associate professor and interim chair, Department of Electrical Engineering, with assistance from Dr. Yingchen Yang, associate professor, Department of Mechanical Engineering.
Here, students watch as MSEIP Engineering Program Assistant Mauricio Salazar Garcia, at left, shows them how the 3D printer assembles the designs they created on a computer using CAD (Computer Aided Design) software.
The Engineering Readiness Summer Workshop is designed to prepare recent high school graduates who wish to pursue a degree in engineering. (UTRGV Photo by Veronica Gaona)