Sub Menu Toggle
Karla Olvera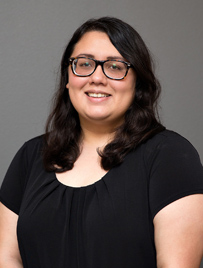 Name: Karla Olvera
Age: 20
Major: English
Hometown: Harlingen 

Why UTRGV?
UTRGV provides benefits that no other university could offer me: affordability, a tailored degree plan, supporting staff members, and a location that allows me to be close to my family while simultaneously continuing to grow and develop throughout the Valley.    
What made you decide on your current major?
I have been fortunate enough to have so many wonderful English teachers growing up, each with a unique charisma and drive which has inspired me to pursue my own passion for English and extend that same ambition onto others through teaching and publishing.  
What are your plans after graduation?
I plan on traveling outside of the Valley, then return to my hometown to communicate ideas and inspire others by working for a local company or becoming an educator at a school I attended. I will pursue graduation education further down the road. 
What are you involved in on and off campus?
I am the social media editor for Pulse Magazine, intern for Turning Technologies, and the former marketing editor for Gallery Magazine. I am also a member of the Creative Writing Club, Alpha Lambda Delta National Honor Society, and Residence Hall Association, where I have met great individuals and participated in countless projects on and off campus that I am so fortunate to be a part of. 
What is your biggest accomplishment to date?
Being the first in my family to attend a university is something that I am extremely proud of. My family members have been my greatest supporters, giving me constant encouragement and devotion in order to help me become the first university graduate. 
What advice do you have for future students?
Don't be afraid to venture out. I spent very little time socializing with others the first year of my college career, only focusing on academia and forgetting that there was more to life than that. Once I broadened my horizons, it changed my entire college life for the better; I've met remarkable people who have made my experiences worthwhile and have led me to where I am today.